Swedish electric motorcycle company CAKE is unveiling its new CAKE work line of electric motorcycles at the EICMA Milan Motorcycle Show. The work bikes feature a wide range of accessory mounts that can be used for everything from mounting cargo boxes to miter saws, and their batteries can even be used for providing off-grid power for tools and devices.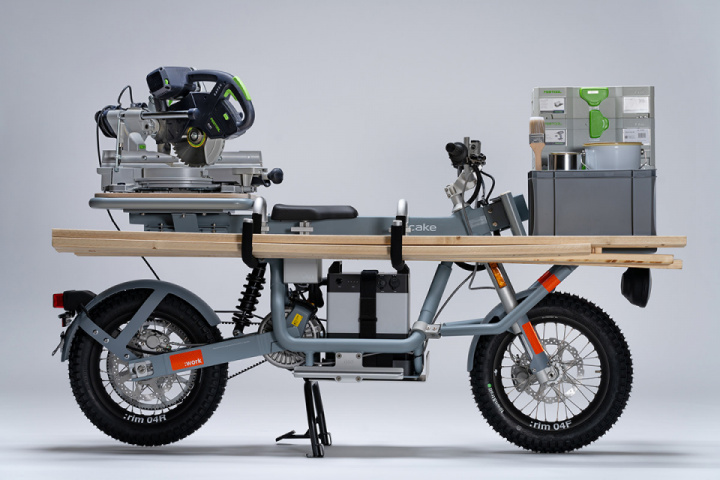 The CAKE work line is built upon the same foundation as CAKE's main three models, the Kalk electric motorcycle, Ösa electric utility bike, and the newly released Makka electric moped.
According to CAKE, the vehicles in the work line are designed for professional applications such as delivery riders, craftsmen, and service professionals.
Kalk electric motorcycle: Work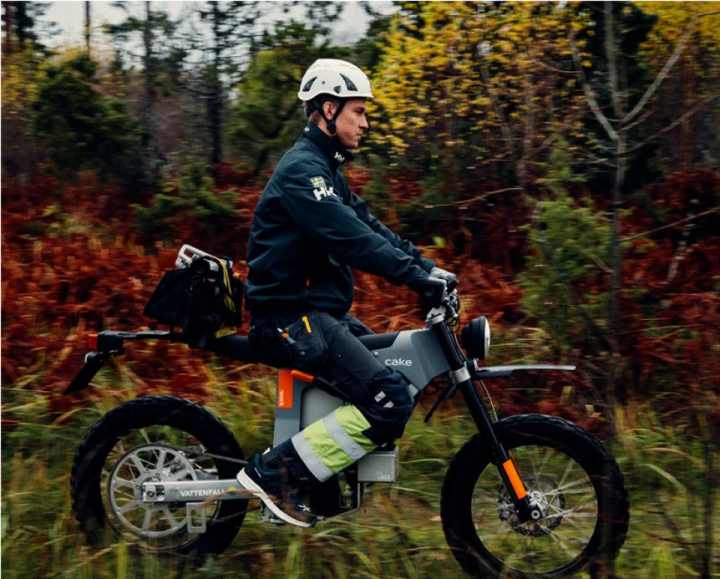 Offload service tool
Claimed by DesignBoom Features of Kalk to become a favorite of American record producer, rapper and singer-songwriter Pharrell Williams "An off-road platform made of lightweight, premium components aimed at creating the fastest and most efficient bikes for remote work missions."
Maximum speed: +90 km / h
Driver's license: AM or B (EU)
Range: 83 km mixed city riding (WMTC-II) *
Power: 10 kW (13,4 hp)
Ösa electric utility bike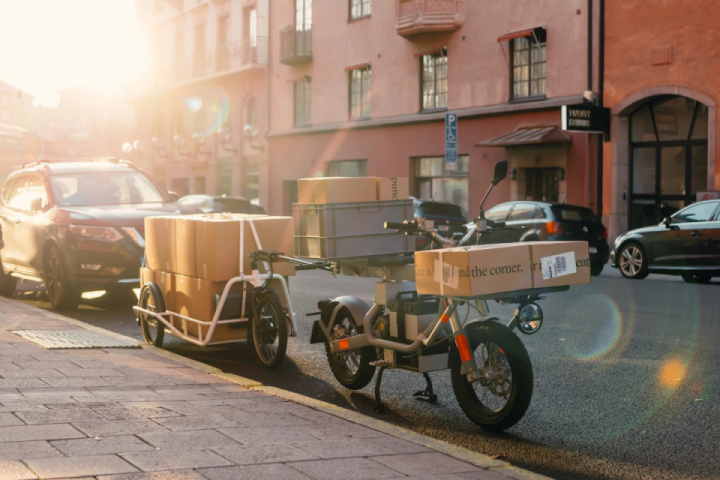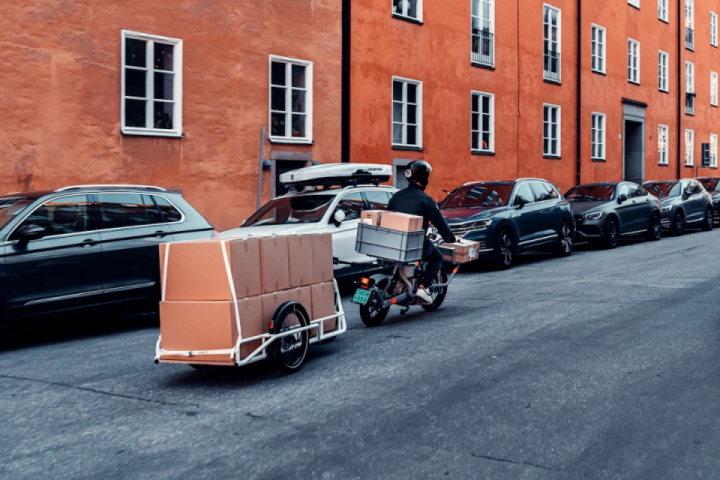 "Ösa: work is CAKE's powerful workbench, two-wheeled tow truck, with powerful carrying capacity, optimized cargo capacity, and extended range of travel longer than ever before. "
Maximum speed: 45 km / h – + 90 km / h for ösa +&
Driver's license: AM or B (EU) – A1 (EU) for ösa +
Range: 140 km mixed city driving (WMTC-II) * – ösa + 125 km mixed city driving (WMTC-II)
Power: 7 kW (9,4 hp) – 11 kW (14,6 hp) for ösa +
Makka electric moped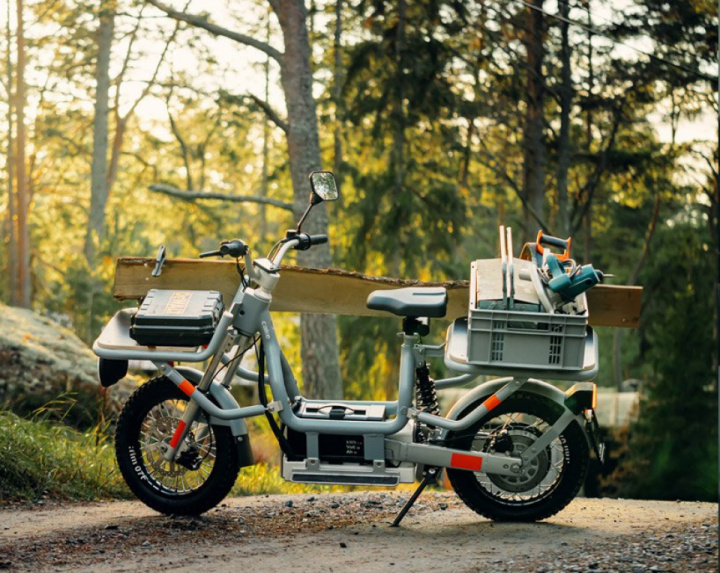 & "Agile yet robust urban mobility tools and smart configuration platforms that make it easy to move tools, equipment and gear from point A to point B."
Maximum speed: 45km / h
Driver's license: AM or B (EU)
Range: 100 km mixed city riding (WMTC-II) *
Power: 4 kW (5,4 hp)