Lauded for its sci-fi-inspired designs and factory-grade fit and finish, Zillers Motorcycles is one of the world's most respected custom moto outfits. In 2018, Zillers took the ultra-coveted first place spot at the AMD World Championship of Custom Bike Building, becoming the first-ever Russian shop to be crowned AMD champ. So when Florida-based bolt-on kit specialist NMoto Studio needed to find a shop to partner with to create new motorcycle designs, Zillers was an obvious choice. And after previously unveiling several NMoto x Zillers BMW kits back in August, the two firms have once again joined forces to churn out another wildly transformative kit for one of the Bavarian brand's bikes: the massive R18 cruiser.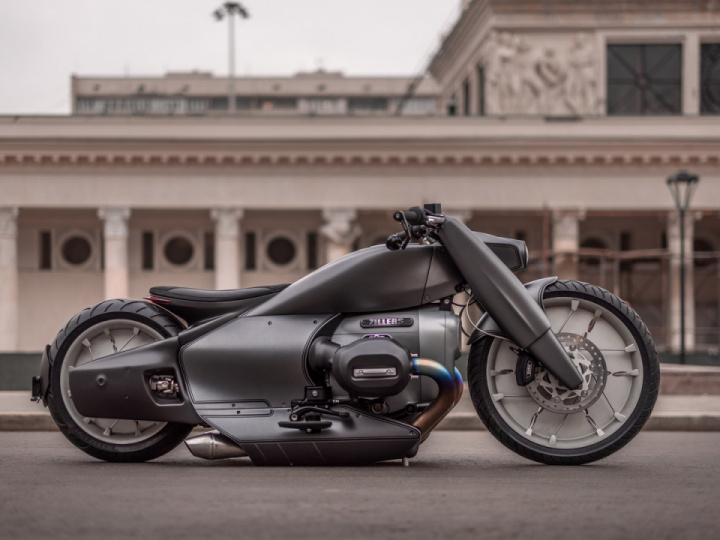 Aiming to deliver what Zillers describes as a "futuristic power cruiser," the R18 has been completely redesigned aesthetically, having its stock R32-inspired tank and bodywork jettisoned in favor of sleek new items crafted from carbon fiber. This includes a new tank with a flip-up speedometer, fork covers, massive side and swing-arm covers, and a custom seat and subframe with an integrated LED taillight. Other noteworthy additions to the 761lb cruiser include bespoke wheels with spokes machined from aluminum billet and forged aero disc covers, machined side and front engine covers, an exposed drive shaft, and a custom hand-crafted titanium exhaust system. Quite possibly the coolest feature on the R18 is its custom air ride suspension system that Zillers developed specifically for the 1,802cc boxer twin, which lifts up off the ground when the bike is being ridden, and then lowers and comes to rest on a set of pegs when parked, eliminating the need for a kickstand.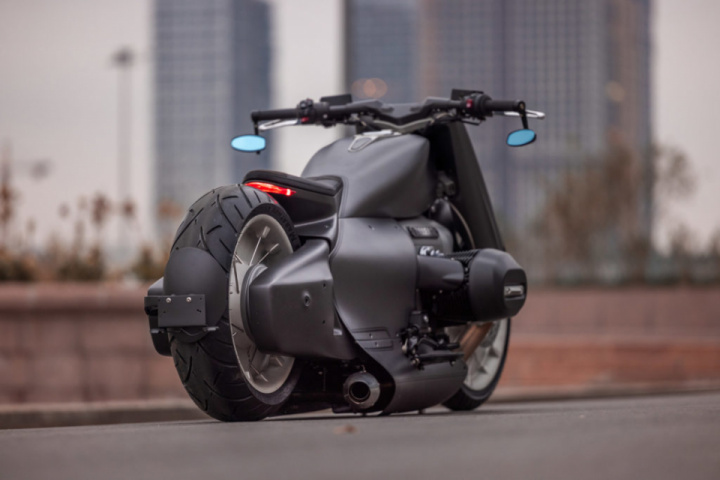 Limited to only 13 units worldwide, the Zillers Motorcycles x NMoto Studio BMW R18 is available for order now, as either a bolt-on kit or a complete turn-key bike, with prices starting at $44,900. Zillers and NMoto have also stated that the production time needed to create the kit is roughly four months, while the creation of a turnkey machine is expected to take six.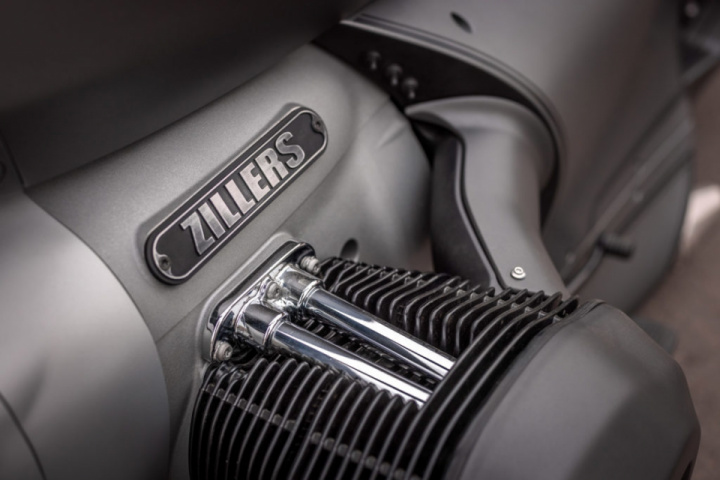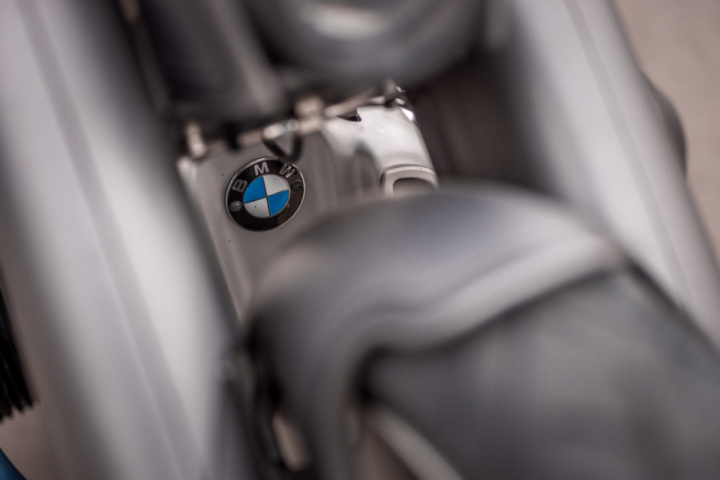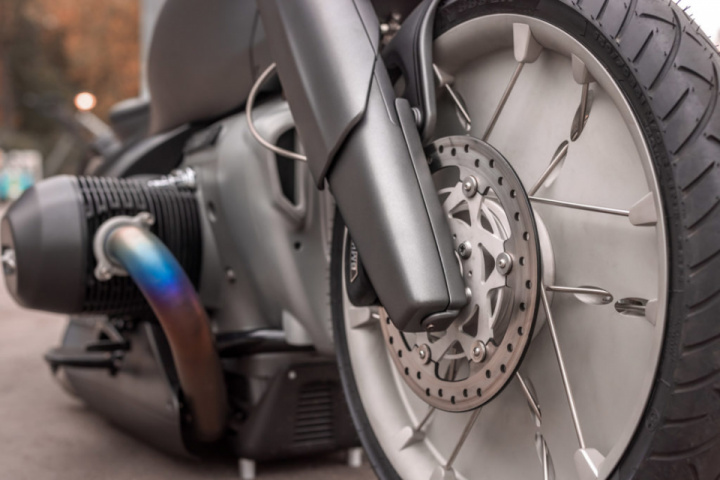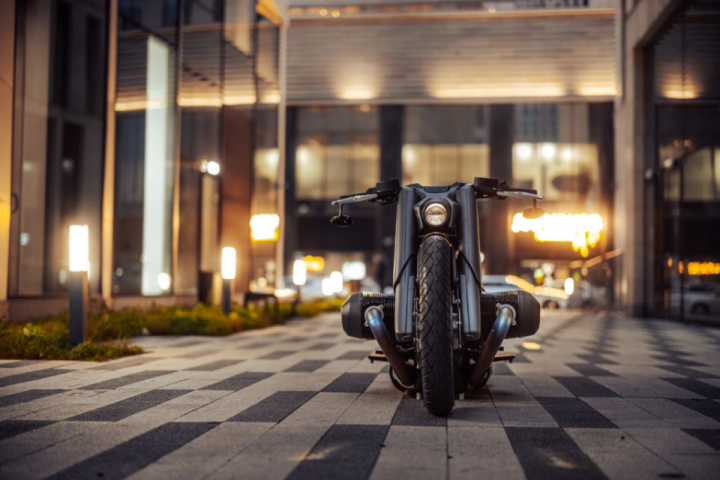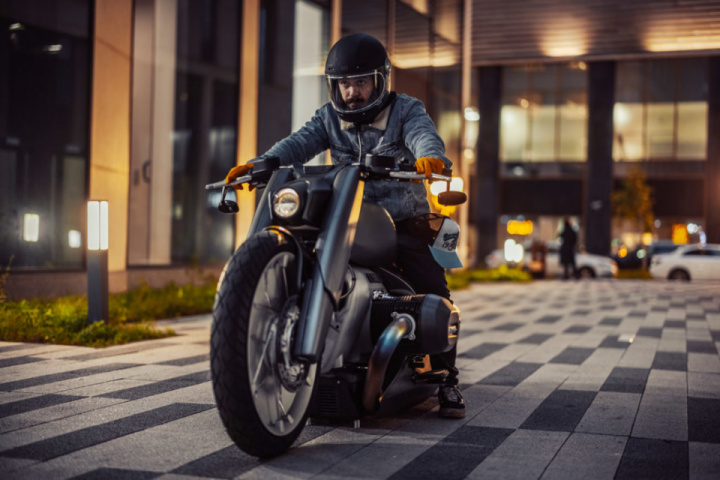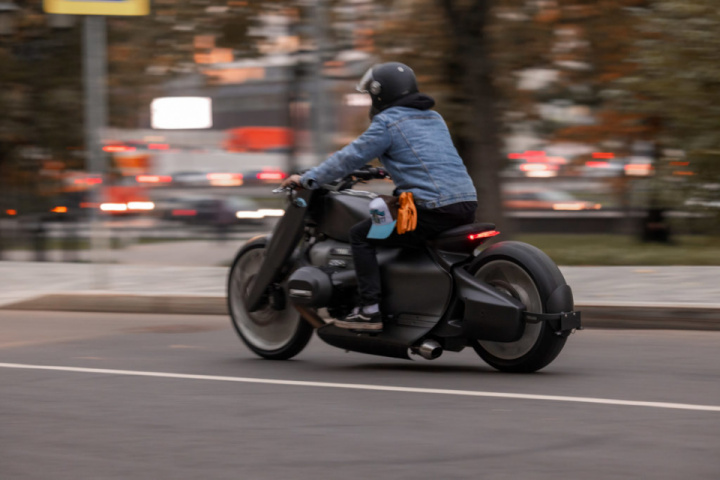 #Bike #Moto #R18 #Custom #BMW