Kawasaki just took the covers off the updated 2022 Versys-X 250, a bike designed for would-be explorers new to motorcycles.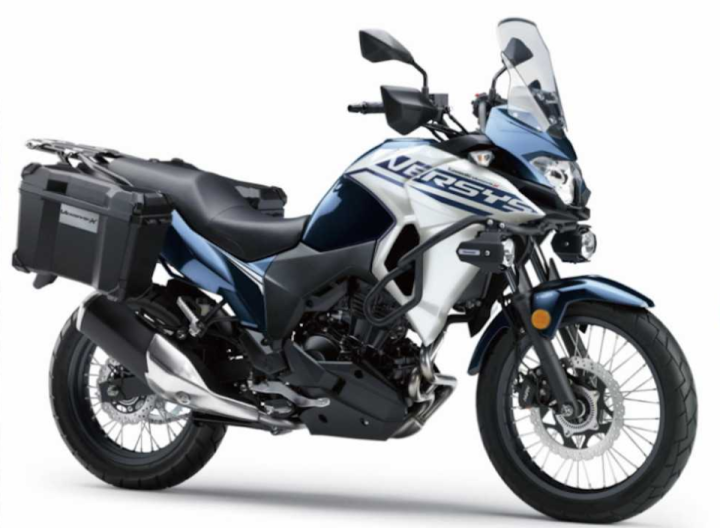 The middleweight Adventure bike market has grown exponentially over the past few years and with that more new riders have been attracted to the world of motorcycling and are looking for approachable beginner Adventure machines. For most of the world, Kawasaki offers the 300, but in their domestic market and several other markets around the world tax laws are significantly leaner for the sub 250cc motorcycle class, and so they sell the 250 instead.
If you think that makes this bike irrelevant, you would be mistaken though. Everything new on these bikes will follow on the 300cc version, as is customary for Team Green.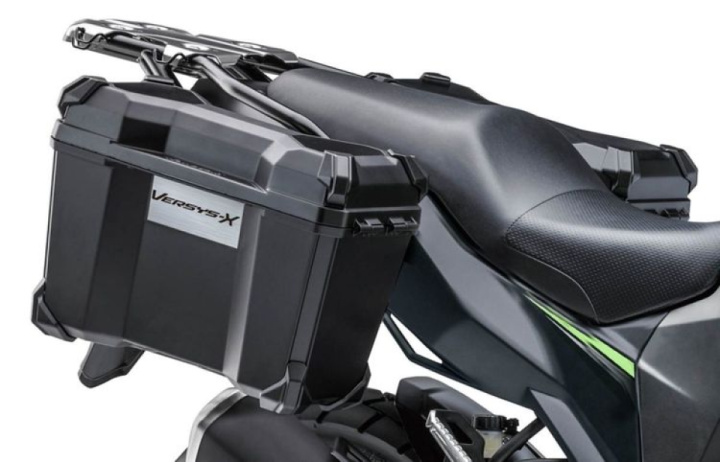 One of the few updates for 2022 will be a couple new colors, their traditional green gets refreshed to Candy Lime Green/Metallic Flat Spark Black and if green is not your favorite color then you can opt for the Metallic Ocean Blue/Pearl Robotic White.
What will really set it apart from its small displacement rivals will be the addition of panniers as standard fitment. It is the go-to mod for just about every Adventure bike enthusiast, and the added 17 liters of storage (each side) will come in handy for both touring and day to day commutes. Another popular aftermarket accessory that will now be included as standard fitment will be the engine guard, unfortunately the fog lights you see on the bike pictured are still an optional extra. Other important touring focused features include a center stand and a 12v socket.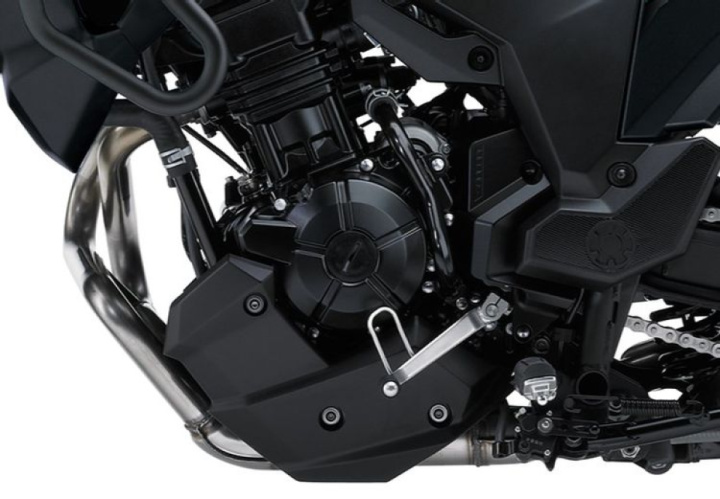 This is not a highway cruiser, this is an approachable, entry-level adventure bike that pretty much anyone can sit comfortably on for hours.
For a long time shorter riders had very few options in the Adventure bike world, today they are actually well catered for. This is a capable machine, but there are now actually several other options out there, if you want something more dirt focussed there are a couple of dual sport bikes that will certainly serve you better and if you are just going to stay on tarmac then there are also better entry level naked/sport bike options. It is a compromise machine, so it is inherently compromised, but it is fun, and we look forward to seeing the updated 300 soon.
Credit: hotcars