But there is also more: as on the rest of the "family" a fork is mounted KYB upside-down stems and a single shock absorber rear suspension with element Kayaba, with the difference that the excursion has increased passing respectively to 150 mm and 130 mm, and there is a greater height from the ground that allows you to tackle more rough passages without risking contact with the ground. In all cases, a stainless steel skid plate and tube bumper protectors are already standard. To increase the off-road attitude, a considerably raised handlebar has been adopted compared to the other two versions, more suitable for standing driving, while the black rubber pads on the sides of the tank increase the grip of the knees. Among the things that have been changed to make this XC version are the raised, more off-road front fender, the small "nail" windshield, an LED headlight with a grille that protects against stones and a radiator guard with the X on the side.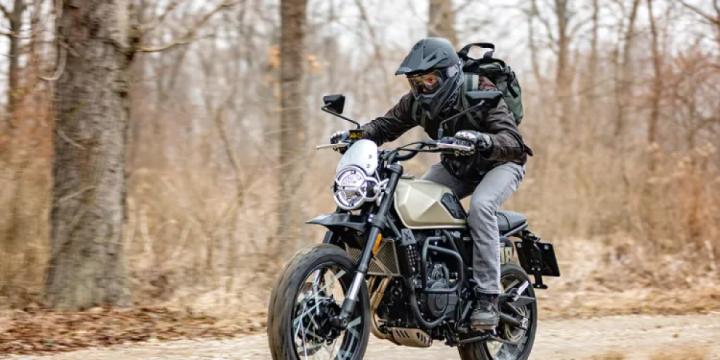 However, the remarkable proximity to the other two models remains, as recalled by the road tank with the iconic X shape, the long and thin saddle, the same hydraulic brake calipers, the 320 mm Ø front disc of the Spanish manufacturer J.Juan, and the 500 сс in-line twin-cylinder engine with liquid cooling, whose fluid delivery makes it manageable as much as needed to tackle a dirt road.
There Brixton Crossfire 500 XC is already available from dealers, available only in the Desert Gold livery, at a price of 6999 euros.