Over the past two years Triumph have branched out pretty far, to say the least. Not only have they announced their intention to build purpose-built motocross and enduro machines for the first time, but they've also gone full steam ahead with an electric prototype too, signalling big intentions for the future of the British brand. And tying in nicely with both of these developments is the acquisition of OSET, a world leader in children's electric off-road bikes.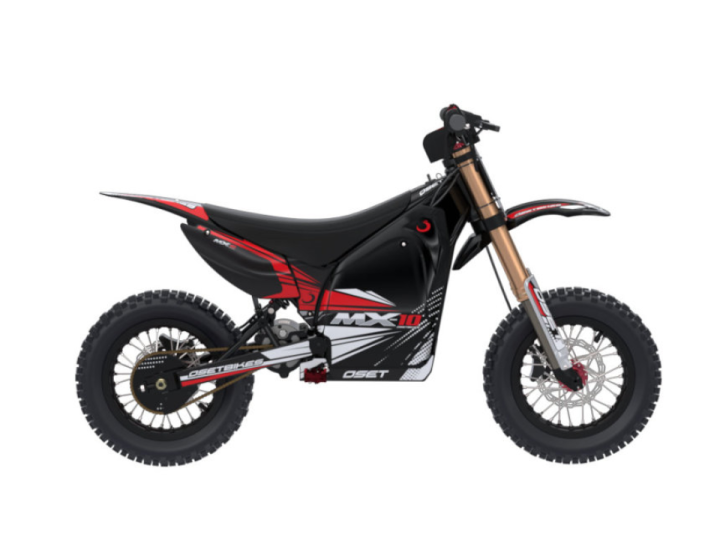 Selling over 40,000 bikes globally since their launch in 2004, OSET has an impressive record already, getting thousands of kids on bikes at a young age and starting them early on their motorcycling adventures. Not only have they been setting the benchmark in the segment, but they even develop their own powertrains too. Now they're under the ownership of Triumph, with whom they will collaborate on new product development.
Triumph has been under the ownership of the Bloor family for almost four decades now and, despite a number of juicy British bike brands becoming available in that time, they've typically avoided buying up other companies – instead focussing on building pure Triumph models in their own way.
Despite the acquisition, OSET will continue as its own entity for now. Speaking of the deal Nick Bloor, Triumph's CEO, explained: "We are excited about the opportunity of joining forces with OSET Bikes: a dynamic brand that has been encouraging children into motorcycling for many years and have been at the forefront of developing electric trials bikes for fun and competition.
While the two brands will continue working independently, Triumph and OSET will collaborate on new state-of-the-art products to inspire young riders into off-road riding, across the segments that Triumph and OSET will have a presence in, drawing on their respective strengths to build the best bikes in the world.