With the Grand Prix de Snow presented by Husqvarna Motorcycles and Town Moto had wanted a bike that fit that vibe to help promote the event. Luckily their friend Lawrence had & 1974 Husqvarna CR125 he had just finished putting together. This bike has a cool story so I will let him tell it below.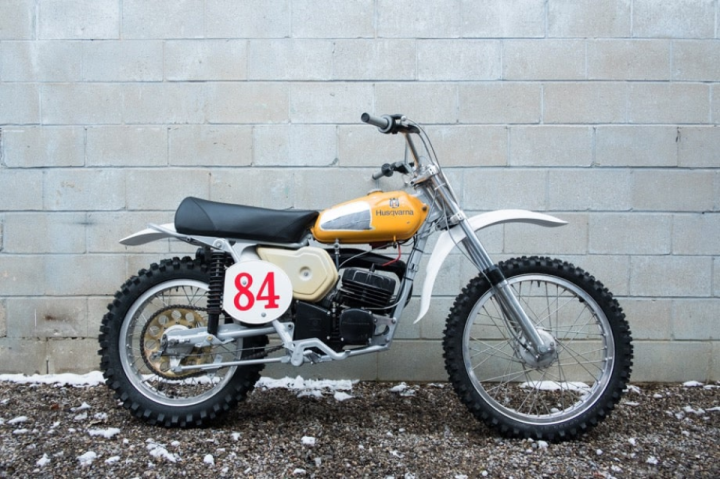 From Lawrence: The 1974 Husqvarna 125 CR you see here was the coolest motocross bike of the day in my opinion. Swedish steel was renowned for its quality and the Husky brand had a certain cache that others did not. I paid somewhere around $1,100 dollars for it back in '74 and it was a big deal in my life, my first Husky! It was brand new, we called something really cool 'trick' in those days and it was that and more. Huskys were way more reliable than other bikes I had owned which had a very finite life span. Even though the Husky was more expensive than the other brands of the day I sprang for it. I had saved a bunch of money pumping gas, delivering pizzas and selling things like junky cars and bikes.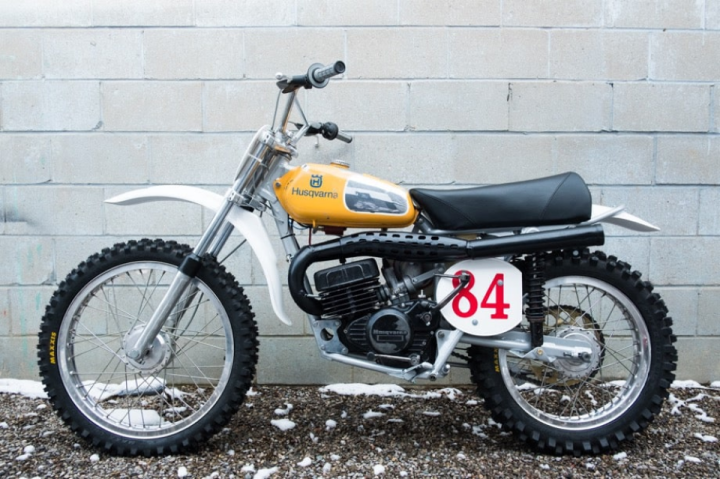 I raced this Husky on the ice North of Winnipeg in bitter cold and had some of my first racing success on it, then, lacking in good judgment, I sold it. About three years ago I placed an ad on Kijiji and sure enough it generated a response, the Husky was for sale. It was the same bike I owned many years prior, there was no mistaking the modification we did to the rear swing arm. I paid twice as much as much as I did originally and now spent a ton more to put it back to the condition it was in when I sold it. Feast your eyes on the resurrection!