At some point, any good customizer finds himself in a situation when a client looks at a portfolio and says: "Build me a motorcycle like this."Mike Watanabe and his teammate Luke Ransom found themselves in that position. They restore classic bikes and create stunning customs. One client asked them to build a motorcycle similar to a Norton Commando cafe racer he spotted on Union's portfolio.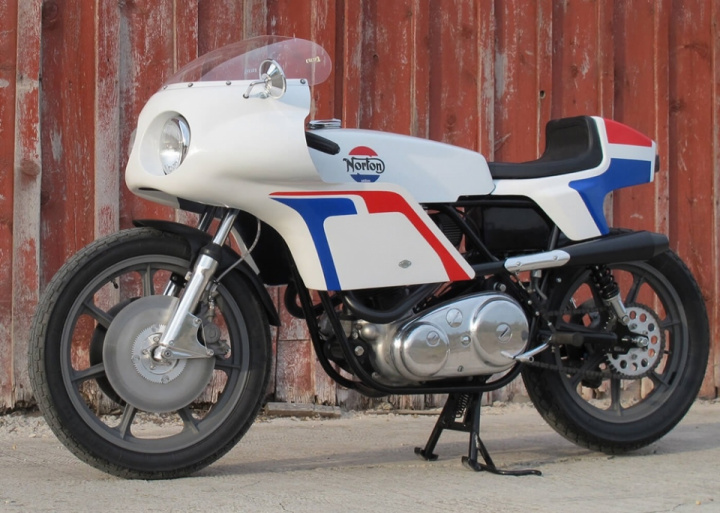 Their response was: 'We're happy to build a Commando custom, but we have some other ideas in mind".
Those "some other ideas" had to do with Union's fascination with Peter Williams and his John Player Norton. In 1973, Williams modified the Norton. He built a mono chassis and aero-fairing for it, and then went to the Isle of Man.
Mike didn't want to create a pure replica, but used Peter's Norton as an inspiration.
Specifications:
donor: 1974 Norton 850 Commando
Morris mag wheels
custom fiberglass bodywork
modified upholstered seat
modified frame
custom oil tank
overhauled engine, a new Tri-Spark ignition
Norton SS headers and Cone Engineering mufflers
Norvil Production Racer fork
Norvil Production Racer floating discs
AP racingcalipers
AP and Brembo master cylinders
Koni shocks
Heidenau tires
Sprocket Specialties rear sprocket
original rearsets
handlebar: clip-ons
GPS speedo
tach from Legendary Motorcycles