Investing in a quality motorcycle helmet is one of the most important decisions a rider can make. A good helmet provides critical protection in the event of an accident and can also help reduce fatigue and protect against the elements while riding. But with so many different helmet types and brands on the market, how do you choose the right one?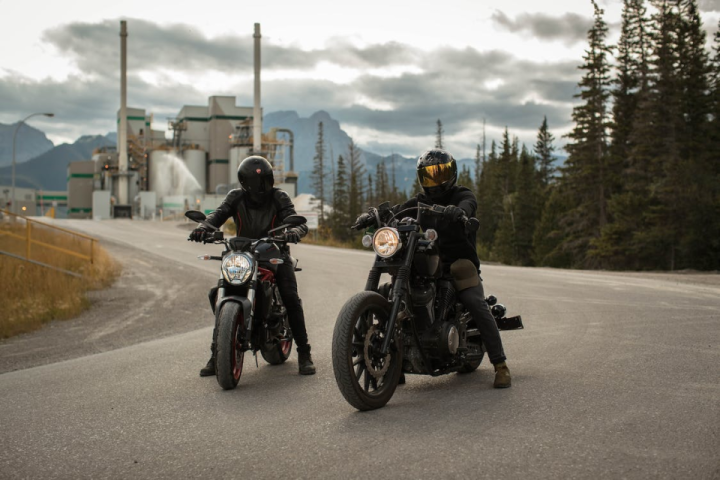 You can't just buy the first motorcycle helmet you find or the cheapest model you come across. So, to ensure you're getting a quality helmet that will provide a level of protection, there are a few factors you need to consider. Here are five of the most important factors to keep in mind when shopping for a motorcycle helmet:
Safety Standards
The first thing you should look for when choosing a motorcycle helmet is whether or not it meets the latest safety standards. For example, in the US, the Department of Transportation (DOT) has established a minimum safety standard for motorcycle helmets sold in the country. If a helmet meets the Federal Motor Vehicle Safety Standard 218 (FMVSS 218), it will have a DOT sticker.
In Australia, the AS 1698:1988 is the safety standard that all motorcycle helmets must meet. Hence, to ensure that your helmet meets the relevant safety standards, it must be certified by an independent organization such as the British Standards Institution (BSI), Snell Memorial Foundation, or the United Nations Economic Commission for Europe (UNECE).
If you're looking to find one of the safest motorcycle helmets on the market, Cully's Yamaha sells motorcycle helmets Australia wide that have been certified by all three of these organizations.
Shell Construction
The shell is the hard outer layer of the motorcycle helmet that protects the rider's head from impact. A good motorcycle helmet should have a tough and durable shell that will not crack or shatter on impact. The shell should also be thick enough to absorb energy and protect the rider's head from penetration.
Fiberglass, Kevlar, and carbon fiber are the most common materials used for motorcycle helmet shells. Fiberglass is the least expensive option, but it is also the heaviest. Kevlar and carbon fiber are both lightweight and strong, but they are also more expensive than fiberglass.
When choosing a motorcycle helmet, it is essential to remember that the shell is there to protect your head in the event of an accident. As such, choosing a helmet with a tough and durable shell is essential.
Impact-Absorbing Liner
The impact-absorbing liner is the thick padding on the inside of the helmet. This padding is designed to absorb energy and protect the rider's head from impact. The liner is usually made from polystyrene foam, but some more expensive helmets may use other materials such as Expanded Polypropylene (EPP) or Multi-Density Polyethylene (MDPE).
It is essential to choose a motorcycle helmet with an impact-absorbing liner that is thick enough to protect your head but not so thick that it makes the helmet too bulky or heavy.
And, of course, you want to make sure that the liner is comfortable so that you'll actually want to wear the helmet. So, if you can, try on the helmet before buying it to ensure it is a comfortable fit.
Ventilation
Another essential factor to consider when choosing a motorcycle helmet is ventilation. After all, no one wants to wear a hot and stuffy helmet. The level of ventilation will vary from helmet to helmet.
Ventilation is essential for two reasons. First, it helps to keep the rider's head cool. It is essential because a rider who is too hot is more likely to become fatigued, which can lead to mistakes being made. Second, good ventilation can help to prevent fogging of the motorcycle helme's visor.
There are a few different types of motorcycle helmets to choose from, and each has its own benefits and drawbacks. A full-face helmet offers the most protection for the rider but can be hot and stuffy. An open-face helmet does not protect the rider's face but is cooler and allows for better visibility. And finally, a half-helmet offers even less protection than an open-face helmet, but it is the coolest and most comfortable option.
Visor
The visor is a clear or tinted plastic covering the rider's eyes. A good motorcycle helmet should have a visor made from shatterproof material such as polycarbonate. The visor should also be wide enough to give the rider a good field of vision. Some motorcycle helmets have a built-in sun visor to help protect the rider's eyes from the sun's harmful rays.
When choosing a motorcycle helmet, it is essential to consider how the visor will affect your visibility. A tinted visor can make it difficult to see at night or in low-light conditions. And, if you wear glasses, you'll want to ensure that the visor is wide enough to accommodate them.
Final Thoughts
No matter what type of motorcycle helmet you choose, it is essential to make sure that it meets or exceeds the safety standards set by the government. That way, you can be sure that it will offer the protection you need in an accident. And, of course, you'll want to make sure that it is comfortable so that you'll want to wear it.