An updated version of the Valkyrie AMR Pro hypercar, the AMB 001 PRO is Aston Martin's second collaboration with Brough Superior. A limited number of 88 units were produced, but they were not approved for use on the road. 183 horsepower for 185 kg (dry) isn't enough for you, so now comes the second result of the Aston Martin - Brough Superior AMB 001 - which sports a brand new engine from the crankcases in billet aluminum, and is exhibited at EICMA 2022 along with the Brough Superior innovations. With a 997 cc supercharged twin-cylinder engine with variable geometry turbine, the engine can deliver thrilling performance: thanks to 225 HP, a 25% increase over its predecessor, the power/weight ratio is 1.28 HP/kg, similar to that of a Formula One car, revealing refined solutions like the mixed gear/chain distribution for the four valves per cylinder and an 88-degree V; there are six speeds, and the bike cannot be used on the road.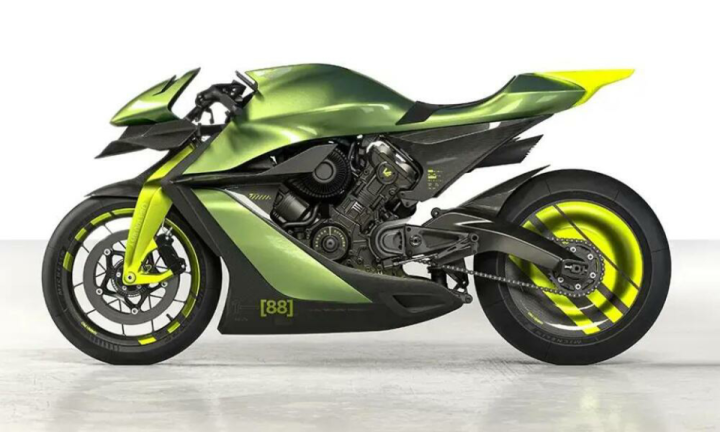 To tell you about some incredible details, we will look at the Aston Martin "lacewing" badge that was created for Aston Martin's Valkyrie program and that combines the colors of Aston Martin hypercars. The badge is made from chemically etched aluminum and weighs 99.4% less than the normal enameled emblem of the Brand: with only 70 microns of thickness, it is 30% thinner than a human hair.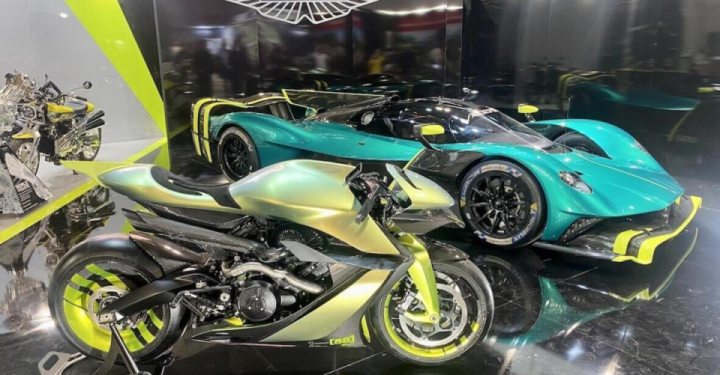 AMB 001 PRO has an aerodynamic bodywork with front spoiler and side wings, lenticular rear rim, and extensive use of carbon fiber, which brings the dry weight to 175 kg. The 17-inch wheels are shod with 120/70 and 200/55 slick tyres, the braking system features a pair of 320 mm discs at the front (with four-piston radial mount calipers) and a single 230 mm disc at the front. rear.
In terms of suspension, a CNC machined aluminum fork with a Fior scheme and a single shock absorber with an excursion of 112mm is used at the front, while an aluminum swingarm obtained from the solid, pivoting in the engine crankcase, with a single shock absorber that adjusts preload and rebound via a progressive link is used at the rear. There is 124mm of guaranteed wheel travel with the monoshock absorber.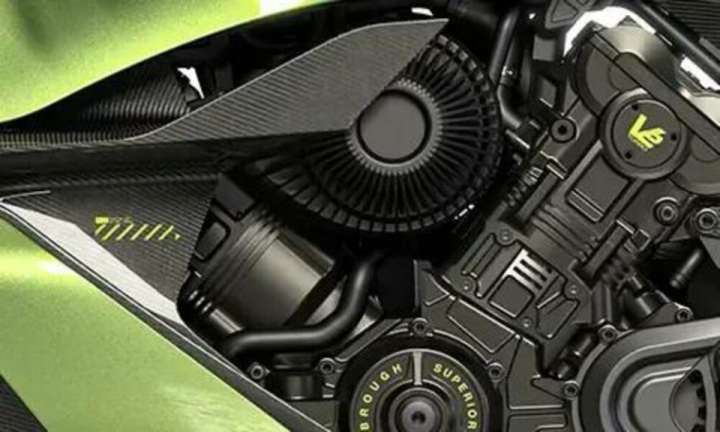 The availability of the AMB 001 PRO is limited to 88 specimens , the asking price ex-factory and excluding taxes is 148,900 euros : the previous AMB 001s presented in 2019 have sold out and we expect this new proposal to also sell out quickly.