We're about to see Suzuki retire one of its most famous engines - the 650 cc V-twin that debuted nearly a quarter of a century ago in the SV650. It will be replaced with a completely new parallel twin engine that will form the basis of a range designed to go head-to-head with Yamaha's MT-07-based line-up.
Suzuki first suggested a middleweight parallel twin back in 2013 when it unveiled the Recursion concept bike, complete with a turbocharged 588 cc SOHC parallel twin engine, making a claimed 100 hp.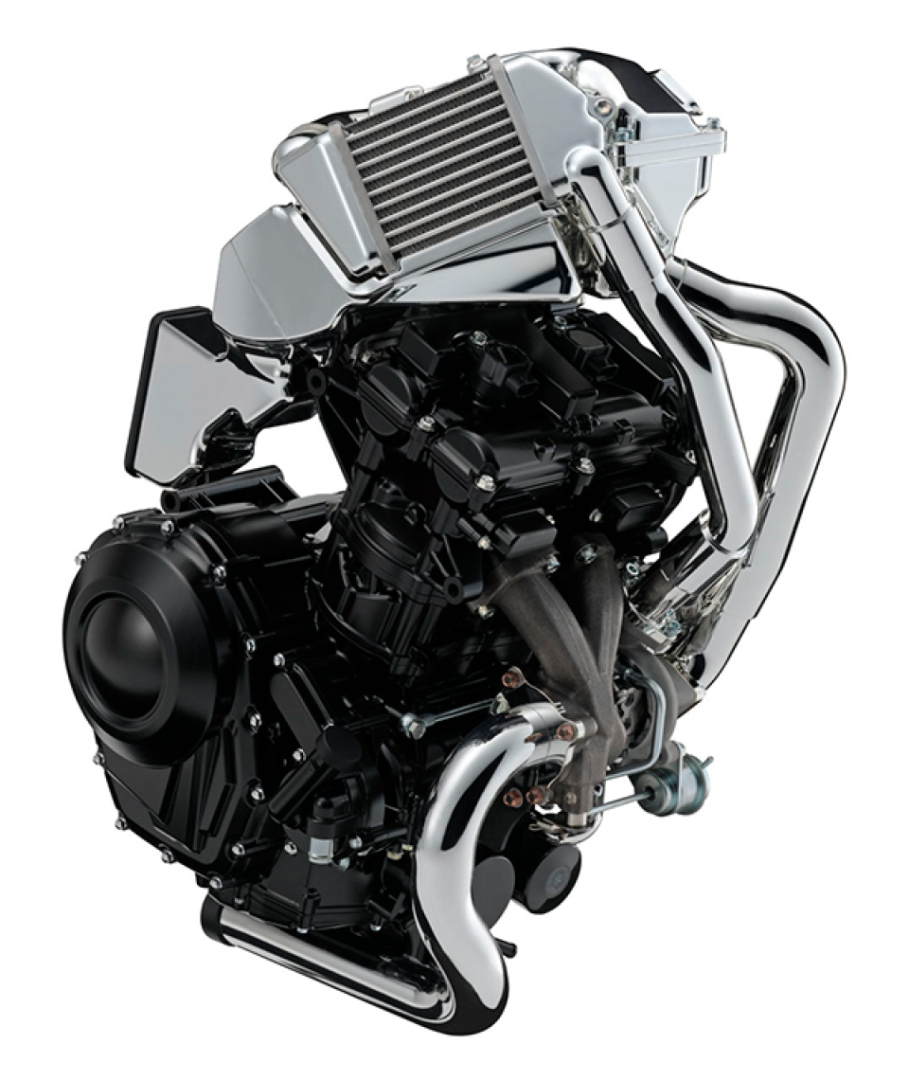 Intended to offer a new balance between economy, emissions and performance, the idea of a boosted two-cylinder continued with 2015's 'XE7' engine, shown at that year's Tokyo Motor Show, with an increased capacity of around 700 cc and DOHC cylinder head XE7 that would have formed the basis of a long development project that is now resulting in Suzuki's upcoming two-cylinder models.
Two bikes using a non-turbocharged version of the XE7 engine were recently spotted on test in Europe, looking very close to production-ready. The first is a naked roadster with styling reminiscent of the GSX-S1000, including stacked rectangular LED headlights, and using oversized air intakes on either side to feed the new engine. This bike, as yet lacking a name but potentially using the 'GSX' designation, will replace the SV650.
Alongside it, an adventure bike using the same engine was also seen on test. Clearly intended to replace the V-Strom 650, it takes a much more serious off-road approach, with a 21-inch wire front wheel and a 17 or 18-inch rear, plus long-travel suspension and substantial engine protection bars to prevent damage to the cases or the exhaust.
Since the new engine is believed to be around 700 cc, it should be good for around 75 hp in normally aspirated form. However, patents from Suzuki over the last few years have shown that a turbocharged version, similar to the original XE7 concept engine, has also been in the works.
This engine has yet to be seen in a test bike, but should it reach production, it could be the solution to Suzuki's sports bike problem in Europe, where emissions limits have long since driven the GSX-R600 and R750 from the market, and, for 2023, the GSX-R1000 is expected to go the same way.