Tall seat height is perhaps the most common complaint that new riders have with their dual sport bikes. Some riders move on as their skills progress, and they're fine with taller seats. Other riders will never be comfortable if they can't plant both feet at a stop, or easily dab through an off-road section. And so we get the idea of a factory-lowered dual sport.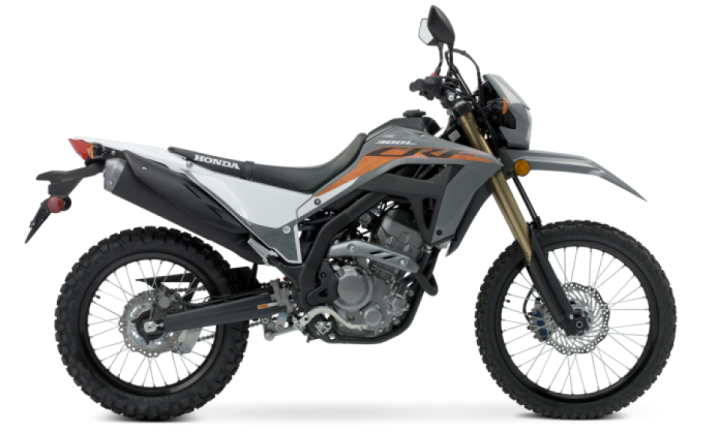 Honda has just unveiled the CRF300LS, which takes its basic 300 street-and-trail and cuts about 50 mm (two inches) of seat height. The LS sits at about 830 mm seat height (32.7 inches), while the standard L sits at about 880 mm seat height (34.7 inches). This seems to be accomplished with a two-part fix; first, by putting in a shorter fork and shock, removing about 25 mm of seat height that way. Looking at the photos, it appears the other 25 mm were chopped off the seat itself, which is a pretty standard trick in the dual sport world.
In the US, the shortened CRF300LS is only available with ABS, and it is sold for the same price as its standard-height version. In Canada? Honda tells us it isn't coming here. However, if you're a clever clogs, you should be able to find out which parts were swapped out to make this machine, and order and install them yourself, if you don't mind the extra expense.
#Honda #CRF300LS #Moto #Bike #Motorcycle