CFMoto is arguably the most talked-about Chinese bike maker at the moment. While much of the credit goes to its new motorcycles (like the Honda Hornet-rivalling 2023 800NK), the bike maker's interesting patents play a key role in stirring up the hype too. The latest one is particularly captivating, as the Chinese giant has patented a new inline-triple engine–a setup that Triumph is most famous for.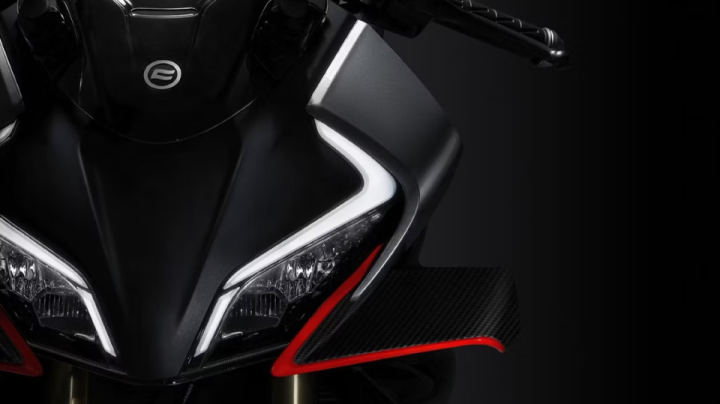 CFMoto's New Engine Will Likely Displace 675 To 700cc
CFMoto's latest patent is interesting for two key reasons. First, it shows just how serious the Chinese brand is about internal combustion engines, even though the motorcycle world is on the verge of electrification. Second, and more importantly, the new engine shown here is based on the brand's 449cc, twin-cylinder engine that does duty in the newly launched CFMoto 450SS sport bike. And if you consider the 72 mm bore and 55.1 mm stroke from the 450SS, the triple's engine capacity should measure up to 673cc, right in the ballpark of the iconic Triumph Daytona 675 and MV Agusta F3 675. In turn, this should also let CFMoto make minor tweaks to the bore and stroke, so it can bump the capacity up to around 800cc, again, same as what Triumph and MV Agusta did.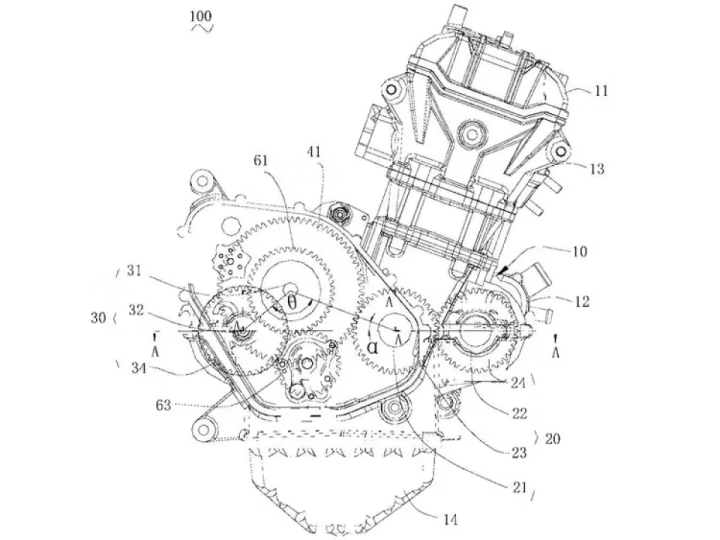 Besides this, the patent reveals a 12-valve engine construction (four per cylinder), mated to a six-speed transmission. There's also a balancer shaft in the front, similar to what we usually see on triple-cylinder mills. That being said, the patent primarily focuses on the engine's oil-pump system, so not much is given away here. You should still expect upwards of 120 ponies from the engine, though, if it is in the aforementioned 600-700cc ballpark.
The New Engine Could Birth Several Models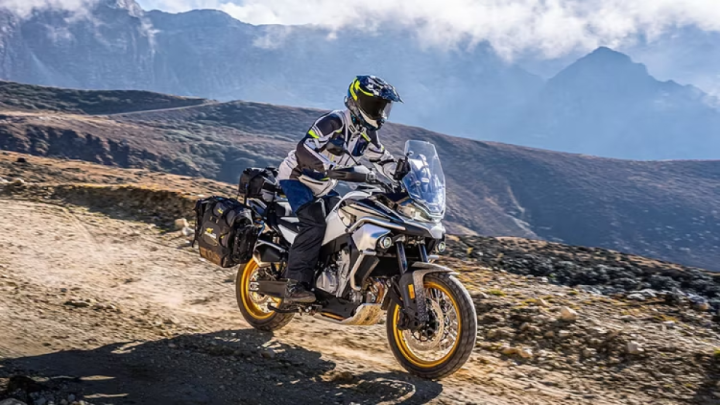 As with most CFMoto engines, the triple-cylinder mill is expected to be modular. The lineup could include a supersport (elder sibling to the 450SR), a streetfighter, and even an adventure motorcycle like the 800MT. These will be the brand's "own" products, unlike its existing KTM-derived offerings. However, all this is uncertain, since we're yet to see the new inline-triple in the flesh or receive a confirmation from the bike maker. Owing to which, the engine will likely show its face at the 2023 EICMA, plonked inside yet another bedazzled CFMoto concept. And if CFMoto's recent past is anything to go by, the concept would birth a MY2025 motorcycle soon after.