On the eve of the start of the 2023 MotoGP season, depending on which team or manufacturer you support, the coming races are going to be either a triumph or a disaster.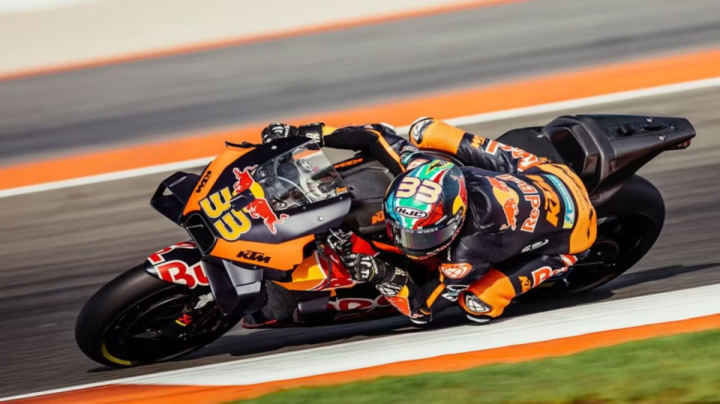 With eight bikes on the grid, it's hard to see how Ducati can fail to win both the rider's and constructor's championships for the second year in a row. But what Honda and Yamaha don't know about winning isn't worth writing about and Aprilia and KTM are hungry for more success: whether they can mount a season-long challenge is another matter. Then there is the thorny issue of aerodynamics, which is threatening to get out of hand as manufacturers get ever better at managing airflow to improve performance across a whole lap, often to the detriment of those following the leader.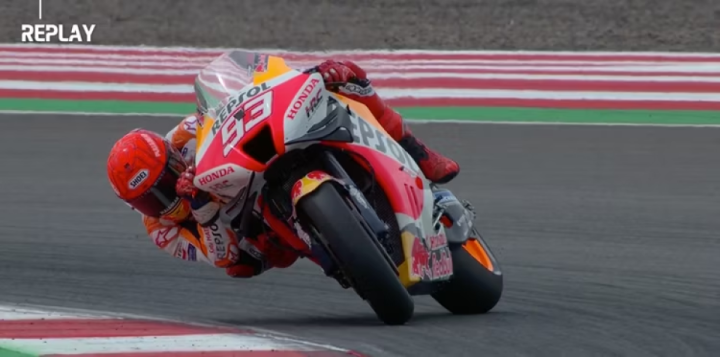 Looking at MotoGP from the outside, it would appear that there is only one team racing - Ducati - while all the other manufacturers - KTM, Honda, Yamaha and Aprilia - are mere bit-part players. Of course, this is not accurate, but it's difficult to dispel that thought. Ducati has an unprecedented eight bikes on the grid: two factory bikes for Francesco Bagnaia and Enea Bastianini and six satellite team riders, riding either 2022 or 2023 models, and this has a couple of potential consequences.
First of all, Ducati will have an enormous amount of data and rider feedback with which to work and develop the bike, something that no other manufacturer can match. However, all eight riders are potential race winners and one possible downside of that is that their riders could take points off each other at each race meeting, allowing a non-Ducati rider who consistently racks up podiums and points to steal the championship away from under their noses. It happened in 2020, remember, with Suzuki's Joan Mir taking the title with only one victory but six podiums, while the Yamaha pairing of Franco Morbidelli and Fabio Quartararo won three races apiece but scored only two further podiums. If pre-season testing is to be believed (which it never can be fully: too many variables) then Honda, Yamaha and KTM are in trouble with various issues, from top speed to handling, while Aprilia seems to be the team with the most potential to take the fight to their Italian neighbors. GasGas is entering MotoGP for the first time and, if it is nothing but a KTM with a new paint job, at least it is a new name to bring color to the grid, and more importantly, keep grid numbers up.
MotoGP 2023: The Riders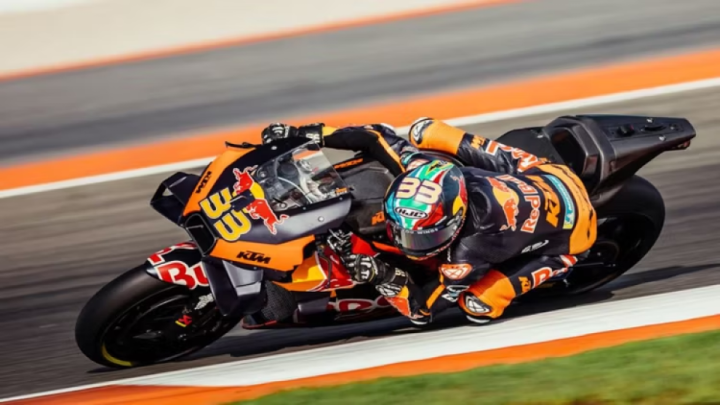 Francesco Bagnaia pulled off a coup in 2022 by overcoming a 91-point deficit to Yamaha's Fabio Quartararo in order to win the championship title. However, the victory wasn't a certainty given the strength of the challenge posed by satellite Ducati rider Enea Bastianini, who won four races to Bagnaia's seven and frequently fought tooth and nail, particularly towards the end of the season, with potentially disastrous results.
Ducati seemed unwilling to impose team orders and would have looked silly if factory rider Bagnaia had been pipped to the post. The two are now paired at the factory Ducati team, so expect fireworks as they both try to gain the upper hand. Honda has two past World Champions who both know how to win races in Marc Marquez and Joan Mir. If Honda can give them a bike they can bend to their will, then expect them to mix it with the Ducatis. Marquez' recent injury woes have prevented him from having as much input to the design of the bike, however, and from being a bike that was built around him, the Honda has become a little benign, in order to suit the other riders in the team. Yamaha's riders Franco Morbidelli and Fabio Quartararo also both know how to win races, but the Yamaha's Achilles heel is a lack of top speed, leaving them sitting ducks on the straights. If either rider can get out in front, they are generally unbeatable, but getting there in the first place will be difficult. KTM has sparks of brilliance, and again, both Brad Binder and Jack Miller know how to win races, but KTM keeps building too many problems into the race bike for them to be consistent winners. Aprilia, with Maverick Viñales and Aleix Espargaro, were on an upward trajectory in 2022 and there's possibly not a person in the pit lane who wouldn't like to see them win more in 2023. On the evidence of pre-season testing, Aprilia might be the team to give Ducati a decent run for their money.
MotoGP 2023: The Tech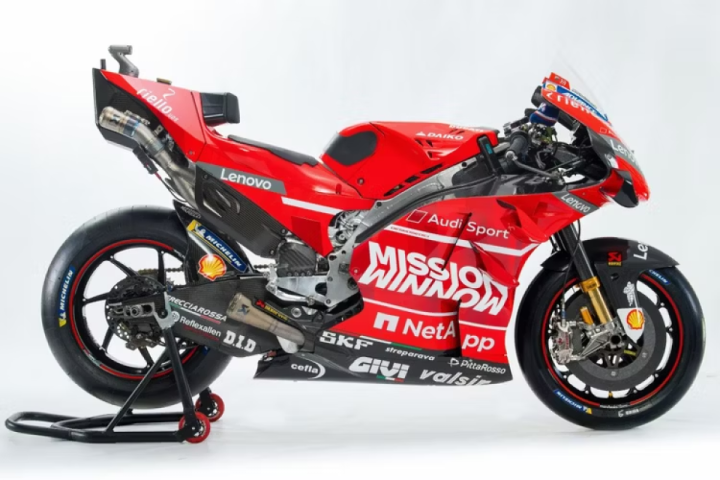 MotoGP is a prototype championship and the bikes are incredible feats of engineering and technology, costing millions of dollars each. The big developments in recent years have been in the areas of suspension and aerodynamics, but it has been Ducati that has been at the forefront of both these developments.
In terms of suspension, Ducati developed suspension-lowering technology, first at the rear and then working on the front forks. By mechanically lowering the rear suspension at launch and when accelerating out of corners, by means of a thumb-operated lever, the tendency of the bike to wheelie is reduced. When the bike wheelies, the traction control chimes in, cutting power momentarily, which harms acceleration. Ducati then developed a mechanical system of lowering the front suspension for the start of the races, with the same idea in mind - reducing front-end lift on fierce acceleration. While the front lowering system is used solely for the start, the rear system can be used throughout the race. Aerodynamics are playing an increasingly important part as well. Wings on the leading edge of the fairing generate downforce which not only helps keep the front wheel down when accelerating but also forces more weight through the front tire which helps with stability under heavy braking. Also, managing the airflow when the bike is leaned over in a corner generates 'ground-effect' which sucks the bike into the tarmac and aids cornering grip. All this has had a detrimental effect on the ability of bikes to follow closely behind each other, having lost the advantages of clean air flow over the 'wings.'
MotoGP 2023: Why Watch?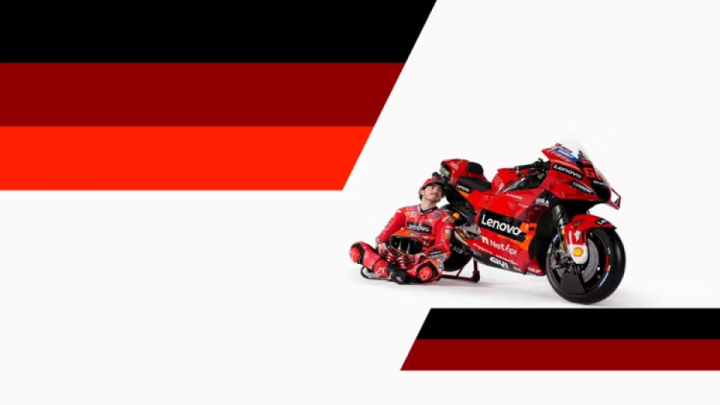 It's simple: MotoGP, like Formula 1, is the technological pinnacle of racing: a largely no-holds-barred formula with simply staggering levels of technical sophistication and the best riders in the world trying to tame them. The speeds are insane (Johann Zarco achieved a top speed record of 363.6 km/h, or 225 mph at Mugello), the action is incredible, the crashes (and the way the riders walk away almost every time) astonishingly violent and the rivalries as fierce as in any other form of motorsport, while being tempered by a strong sense of rarely seen camaraderie and friendship. These are the modern-day gladiators and their feats are super-human. It's as simple as that.
#Moto #Race #Motosport #Bike