Pleasure & Radialbit have successfully recreated the Kawasaki France KR1000 endurance racer with their KSR110, and its performance is no less impressive. When competing in the 4-hour Suzuka Minimoto endurance race, both the machine and rider are required to perform at a high level. While the usual approach is to create a solid, function-oriented machine, there are also machines that are playful and unique.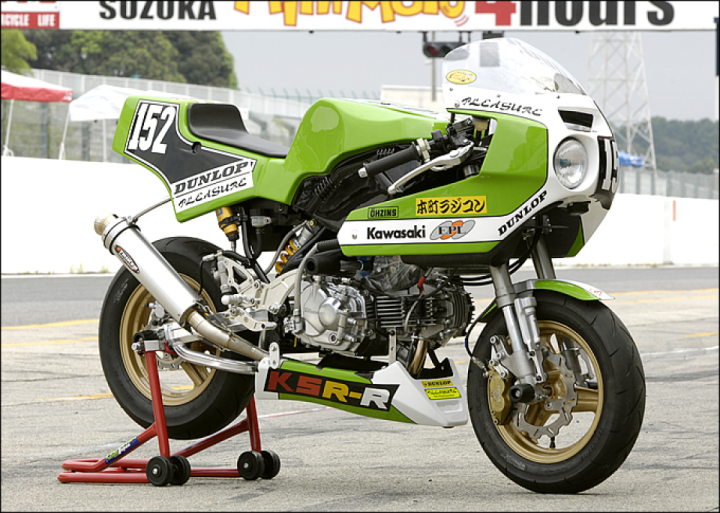 The KSR110, entered by Pleasure & Radialbit, is inspired by the endurance racer KR1000 created by the French company Performance in the early 1980s. As a Kawasaki shop that releases original parts, Pleasure & Radialbit made the master mold entirely out of foam urethane. They also produce and sell FRP outer parts, which have excellent balance in their shape and deformation, and are finished with a unique combination of cuteness and masculinity that is unique to mini bikes.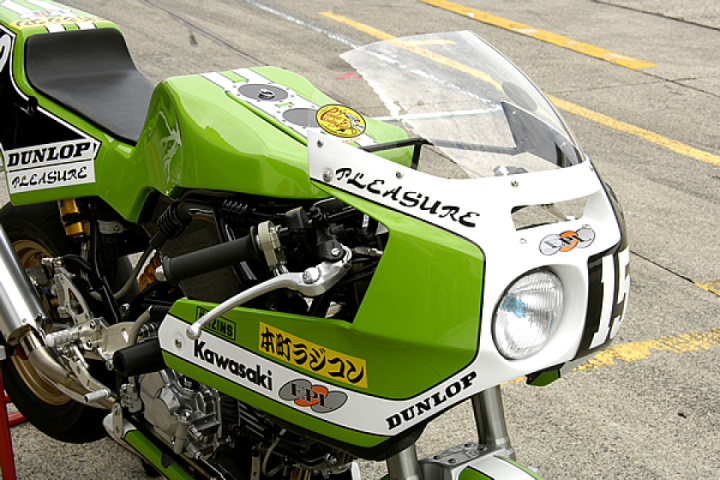 What is noteworthy is the high racing performance of the KSR110. While it is reasonable that there are many machines based on the Ape or XR Motard due to the number of tuning parts and past records, the KSR110 is also entered by 10 teams. Pleasure & Radialbit's KSR, which was entered with two cars, numbers 151 and 152, uses SP Takegawa engine parts, and recorded a lap time of 3 minutes and 6 seconds in the finals.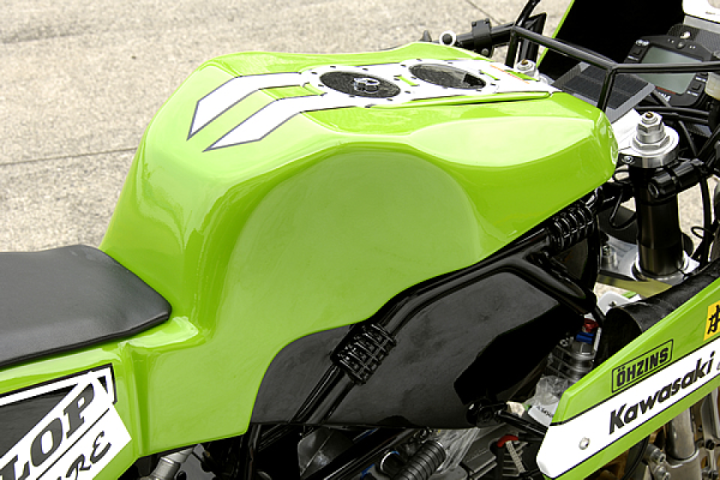 Although it is a commercially available backbone frame modified machine mixed in with NSF100 and Ape, it is worth praising. Of course, the focus is on winning because it is a race, but they have not forgotten to have fun, as befits a 4-mini. This KSR is a machine that balances two elements at a high level.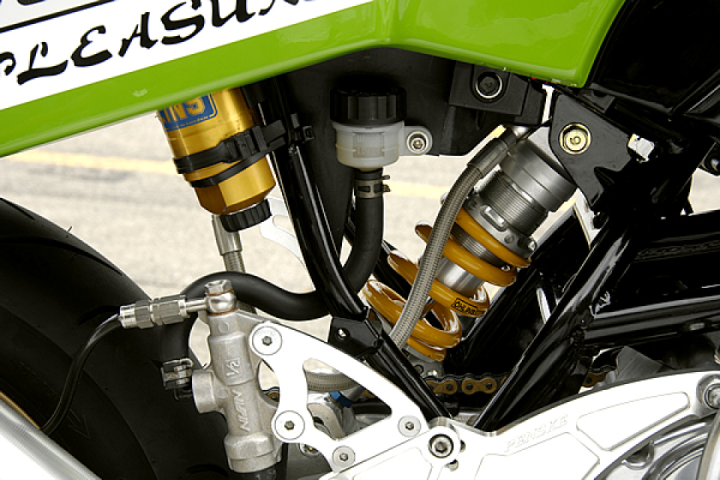 #Kawasaki #KSR110 #KR1000