Start of the new race season!
Hello everybody,
it's been a while since we did an update..
We we're really busy with all kinds of stuff.
Work, preparing for the new season., find us some new sponsors, pre season tests, etcetera,As some of you might know we compete in the International Road Racing Championship, with as extra this year we'll be competing on the NorthWest 200! Next week is the first race, home based on Hengelo in Holland.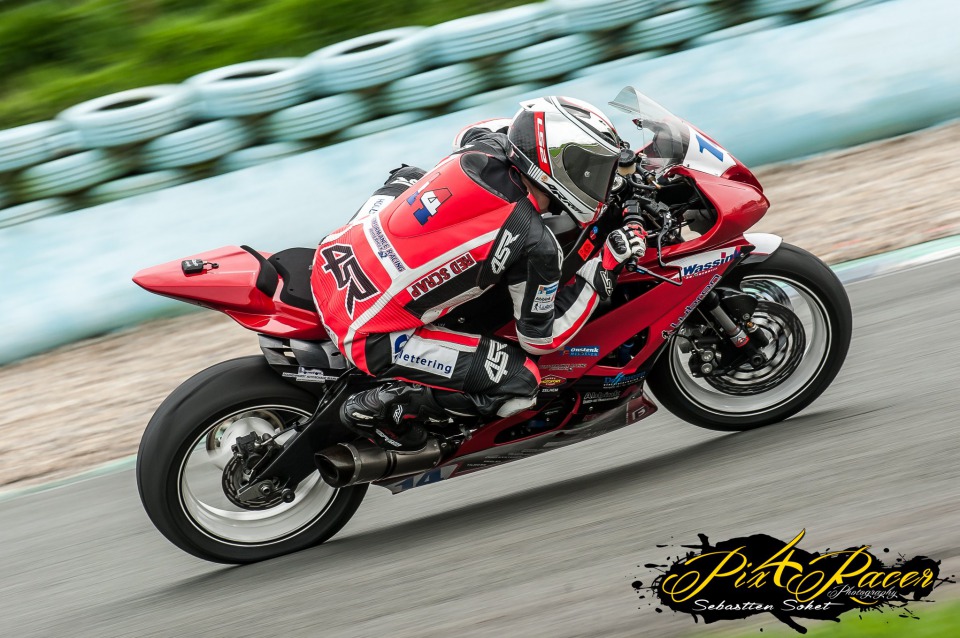 The pre-season tests could have been better. New bike because of the new team and we had lots of rain on a track we've never been before. So it was quite hard to get to know the track on wet circumstances while struggling with the bike and get a nice basic setup. (For the wet track we have a great setup, though :) )
So sinds this year we'll ride for a team here in Holland, we'll both have a job within the team. Ilja is going to ride their Yamaha R6 in the Supersport, while i (José) am going to do the mechanics, as well as the suspension adjustments and the data logging on the bike.
Ilja and i work close together; when he gets in with a problem on the bike, where i have to make the call what we're going to do about it and adjust it to the bike.
It's very special to me though, that we can do this together and where we are really a good team in this.
The rest of the team is more on the background.. When i need anything or when i run in to a problem i can't solve myself, they're there to help us.So there we go next week! We are really excited the season is going to start!
I will keep you a bit more posted and i will post some photo's and video's trough the season.
Also i will add some of our events. I would really love to know if someone is going to see one of those races. We would be happy to get to know some more people!