What Is The Main Cause Of Motorcycle Accidents?
Https://runthacity.com/what-is-the-main-cause-of-motorcycle-accidents/
Nothing compares to the feeling of racing down a highway on a motorcycle. You feel like you're literally flying and that nothing can stop you.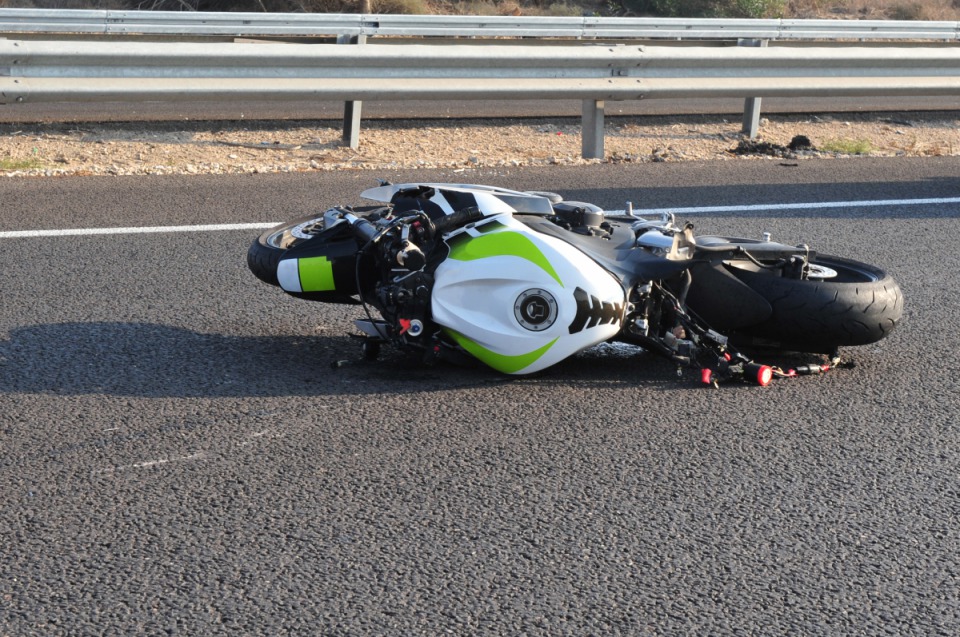 Unfortunately, there's plenty of obstacles and mistakes that can happen on the road that bring an abrupt end to your motorcycle fantasies forever. The Insurance Institute for Highway Safety's Highway Loss Date Institute (IIHS-HLDI) reports that the "federal government estimates that per mile traveled in 2016, the number of deaths on motorcycles was nearly 28 times the number of cars." In 2017, a total of 5,172 motorcycles died in crashes and comprised of 14-percent of all motor vehicle crash deaths.With around 8.5 million motorcycles registered in America, according to the U.S. Department of Transportation, it's important to note the top reasons motorcycle accidents happen. As a motorcycle enthusiast, we are all equally responsible for our safety, as well as the safety of those around us on the road.
Top Reasons For Motorcycle Accidents
Learning the main cause of motorcycle accidents will help you stay vigilant and ready for whatever the road throws at you:
Improper Turning
Here's a shocking statistic for you: cars making left-hand turns cause about 42-percent of all fatalities in motorcycle accidents. These often happen at intersections, where the motorist has been waiting to make a turn and do not realize a motorcycle has come up or is following too closely to the car crossing the intersection to be seen. Other times, an inexperienced driver might misinterpret how fast the motorcycle is moving, attempt at making a quick turn, and smash into the motorcycle, or cause the biker to slam on the brakes and crash their own cycle in an attempt to stop.
Reckless Driving and Behaviors
Reckless and distracted driving kills more people than you'd expect. In 2012, 34-percent of motorcycle fatalities were caused by speeding. This could be caused by the power of the motorcycle. As the size of engines has increased, enabling more acceleration and speed, the number of fatal crashes has also increased. In 2017, 33-percent of motorcycle drivers killed had 1,400 cc engines or larger.
But drunk driving is another issue. 28-percent of fatal motorcycle accidents in 2017 had blood alcohol concentration levels above the legal limit. Driving in a car will inebriated is dangerous, but motorcycles are worse, because they provide little protection. Even when the motorcyclist is not intoxicated but crashes into or is struck by a drunk driving, the results could be devastating.

Lane Splitting
Lane splitting happens when a motorcycle driver cuts between two lanes of slowly moving or stopped vehicles, usually because of a traffic jam. However, this is a risky move, due to the proximity of other vehicles, the minimal amount of maneuvering space, and that the cars aren't anticipating a motorcycle to come blowing by them in the middle of traffic congestion.
Traffic Conditions
Similar to reasons why people try lane splitting and wind up hurt or dead are the same reasons why traffic conditions play a role in motorcycle accidents. Rush hour traffic (anywhere from 3-6PM) is one of the most dangerous time for you to be riding a motorcycle. Weaving, dodging,lane splitting, sudden breaking, and other factors commonly cause fender benders and minor accidents. However, on a motorcycle, those small bumps could cause massive damage to the driver.
Fixed Object Collisions
Sometimes, we forget to keep our eyes on the road and get distracted. Since the cycle will respond to weight shifts, you might deviate from the road while looking at the cows in the pasture and wind up colliding with a light pole, mailbox, or wall. You might also need to suddenly swerve, fishtail on an oil slick, and collide into a guardrail. Similarly, you could be traveling down a lane and suddenly run into a car door that unexpectedly swings open.
Dangerous Conditions
Inclement weather conditions put a damper on riding your cycle, but it can also cause hectic conditions that a motorcycle cannot contend with. Rain, sleet, hurricane force winds, snow and ice are all dangerous driving conditions. Since motorcycles also have less stability than 4-wheeled vehicles, road defects can also pose a threat. Hazards that put riders at risk include:
Slopes and steep inclines/declines
Uneven pavement
Defective shoulder lanes
Potholes
Oil slicks
Black ice
Chunks of gravel or rock
Keep your eyes peeled to the road, even if you know the pavement like the back of your hand.
Malfunctioning
Much like 4-wheeled cars, trucks, and SUVs, motorcycles can malfunction or be lemons straight from the factory. About the time the defect appears, you might already be driving on the road, lose control, and slam into oncoming traffic or an inanimate object. In fact, motorcycle recalls happen all the time, so please pay attention to the updates. The National Highway Transportation Safety Administration (NHTSA) keeps the recall page constantly updated.
For example, in 2018, Yamaha had to recall nearly 3,500 motorbikes because the drive guard could loosen.
Brembo needed to recall motorcycles because of defective braking pads.
Even Harley-Davidson needed to issue recalls when the anti-lock brakes started causing accidents when not maintained properly.
As soon as you know you're motorcycle has been recalled, take it for repairs as soon as possible. Even if you don't think the defect could happen with your bike, you should prefer to be safe rather than sorry.

Final Thoughts
As you can see, the road is full of terrors. You need to be careful out there, because you never know when an accident could occur. One of the best ways to prevent a fatal accident is to wear bright colors, a helmet, and maintain a safe driving distance. Many states mandate that you wear a helmet, but others have no law. Still, you should choose to wear one and protect the most vulnerable part of your body.
Safety goes a long way. You get to stay alive and enjoy the ride!
Loved this article and want more? Check out my YouTube channel and don't forget to subscribe. Never miss another update.
0


Follow
1.7K