FLMM - Ace Cafe - Orlando, FL - Nov 16th
🚨 🚨MAJOR ANNOUNCEMENT 🚨🚨
We are the #official #sponsor of #FLMM Stunt Show!!!!
Thank you @blockheadmoto for the opportunity for us to be apart of this great event! I went last year and made sure I could be apart of it this year!
We are also announcing our #legalizestunts campaign and will be posting up official merch on the website soon.
Our mission is to open a location for #stuntriders that will have the perfect #stuntlot and plenty of room for all! Please help support our mission by tagging #legalizestunts #thestuntlot in your posts and check out our merchandise.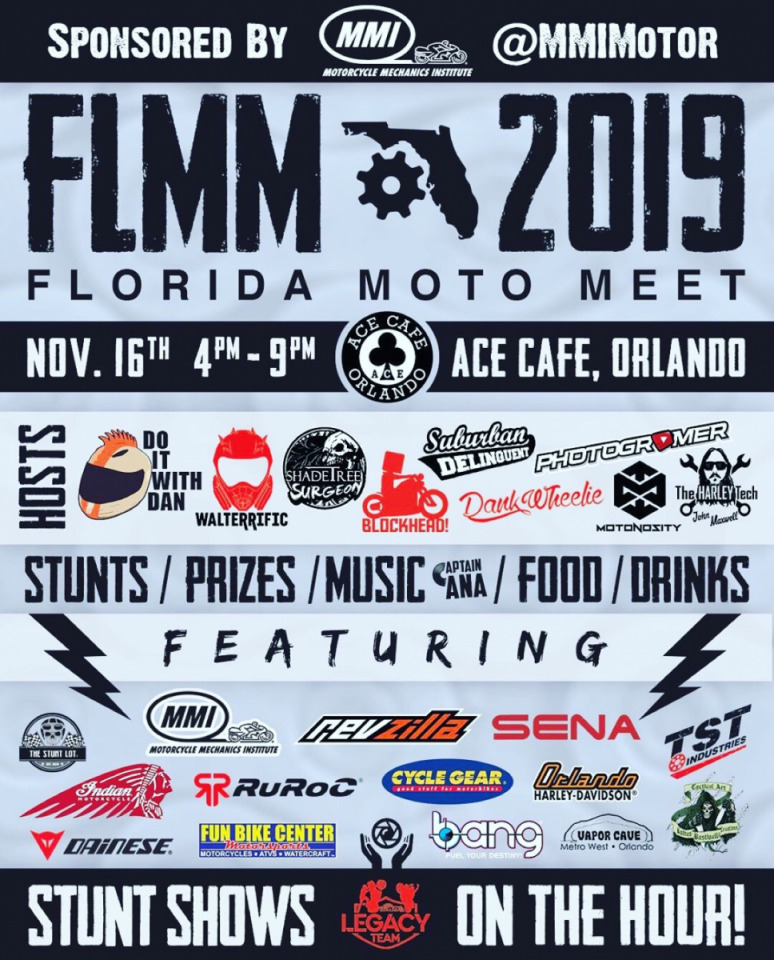 0


Follow
1.1K