It's getting easier and easier to build a cafe racer. It used to be that you'd either have to pay someone a lot of money to do it for you or you'd need to sink a heap of time into learning fabrication and mechanical skills. Thankfully these days there's an increasing number of aftermarket experts producing cafe racer kits which make the whole process much easier. Best of all they understand everyone's desire for individuality so most kits allow the builder to add their own custom touches.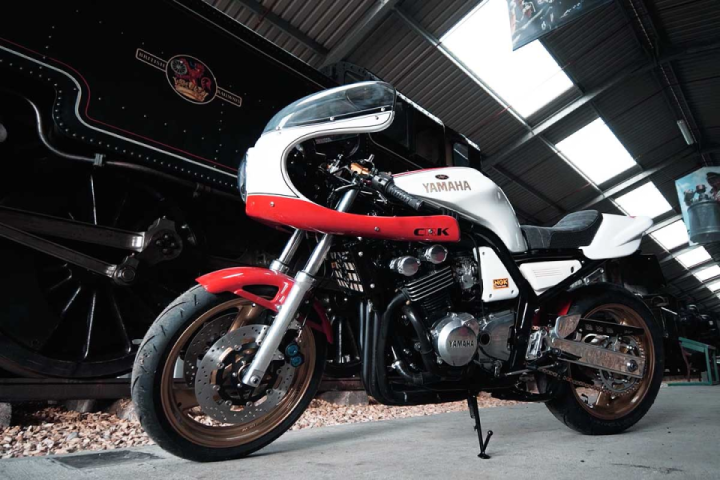 One company that specializes in this area is UKs aptly named Cafe Racer Kits. CRK frontman Ian Saxcoburg develops comprehensive kits designed for specific model applications. Some of the motorcycles they cater to include the Honda CX500, Honda CB250/CB400 and Triumph 750/900 Triples. And now, to bring in the new year Ian's added a Yamaha FZS600 Fazer cafe racer kit to the CRK range.
If you're unaware of the Fazer's greatness just check out its stats on MCN. It scored nothing lower than 4 stars in all categories and 5 stars for both reliability and value. The Yamaha FZS600 Fazer was produced between 1998 and 2004 and reached near-cult status. The Fazer was powered by a 599cc inline-four that was good for 96bhp in its standard trim. & As a daily rider, it was comfortable, low maintenance and easy to ride. However, when the opportunity came to have some fun it wouldn't disappoint. The Fazer was also produced and sold in high numbers. These days finding a well-maintained example for a decent price isn't all that difficult. The only thing working against the Yamaha is its rather outdated styling. Factor in all of those points and you've got yourself a very good candidate for a cafe racer conversion.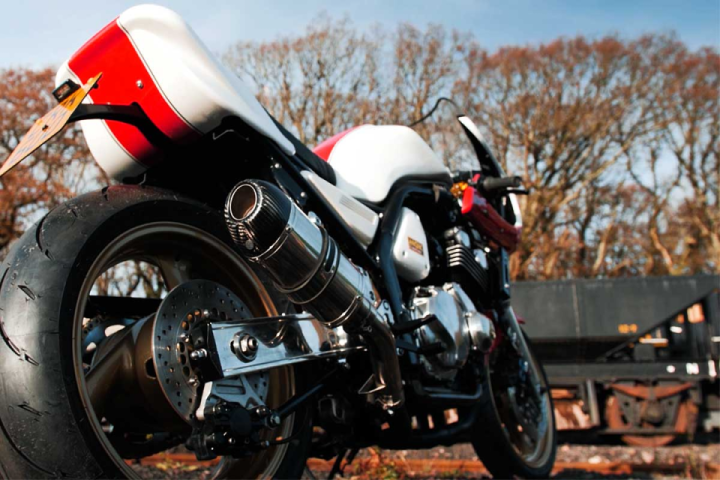 Of course, you don't need to point any of this out to Ian. He knew the Fazer had potential, it just needed to be in the hands of the right person to make it something special. As it turns out, he was that person.
The main components of the Fazer cafe racer kit are a GRP fiberglass tailpiece, a GRP front fairing complete with a predrilled acrylic screen, front and rear mudguards, rear-set footpegs and clip-on handlebars.
Fitting the tailpiece requires trimming the existing subframe, but the new mounting gear (included in the kit) attaches using existing points on the frame. This is a welcome approach as it removes the need for a welder or any serious structural modifications. The tail unit comes with a number plate support and LED light strip for full compliance. CRK also offers the option of supplying an Alcantara and leather upholstered seat in the kit. Alternatively, for a reduced price, they'll send you just the seat base which you can have upholstered to your own design.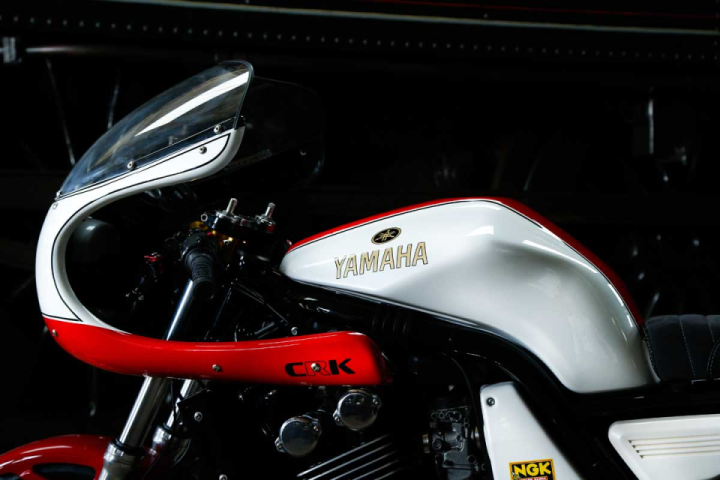 The kit's front fairing comes with its own bolt-on hardware for ease of installation. The cockpit is designed to accommodate the Fazer's 3 existing gauges and a modern LED headlight which again, comes as part of the kit. A pair of rear-set footpegs revise the Fazer's upright riding position to a more aggressive cafe racer style crouch and they too bolt straight into place.
The Fazer kit also includes a selection of parts that will address other visually undesirable aspects of the Fazer's design. These include a custom radiator cover, chainguard, and an optional accessory pack containing clip-on bars and an alloy CRK plate to dress up the bikes top yoke.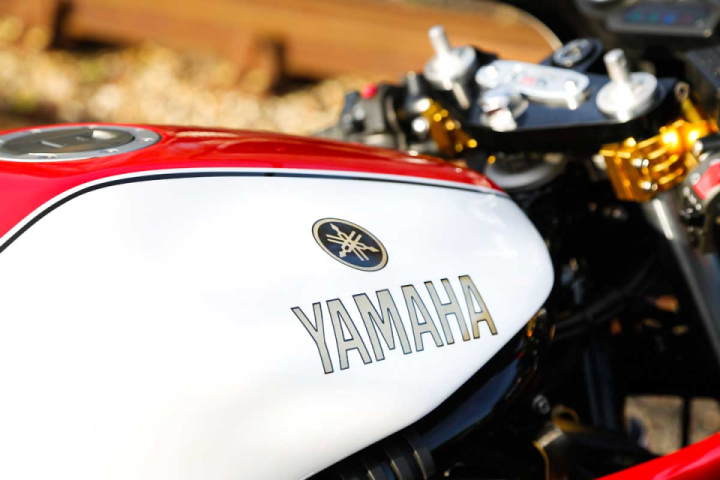 Quality is always a consideration with kits such as this and Ian has done his best to lay any doubts to rest. All of the metal components in the Fazer cafe racer kit are machined from high-quality aluminum or steel and the fiberglass bodywork is inspected thoroughly prior to shipping.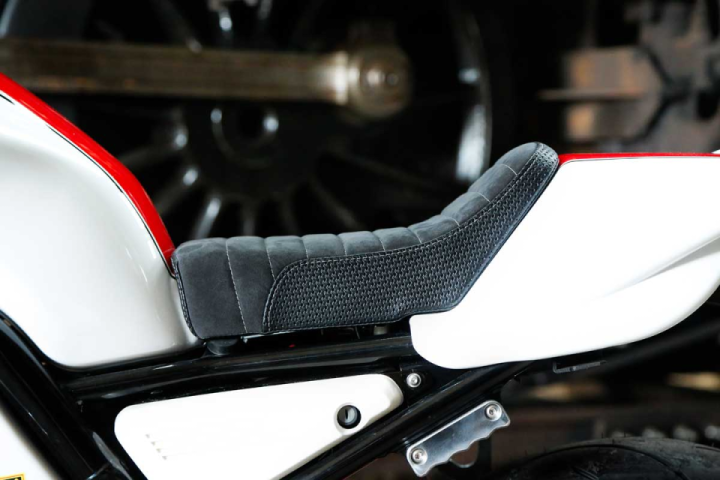 As for ensuring your Yamaha Fazer cafe racer will be a one of a kind you're left with a few options. All the bodywork comes in a gel coat ready to paint in whatever color scheme your heart desires. You're also given the choice of ordering the metal components in either gloss black or raw for a reduced price. So if your experience with motorcycles is limited to riding and your knowledge of tools doesn't extend beyond identifying a flathead vs a Phillips, a CRK kit may be just the ticket.
Image and video by Isle Click Photography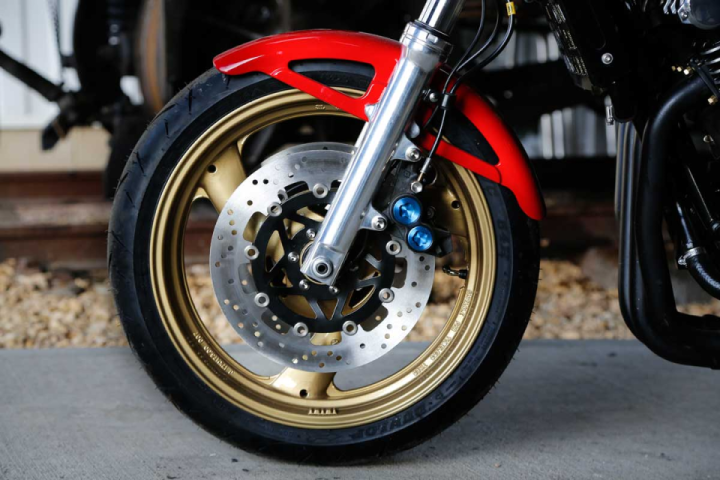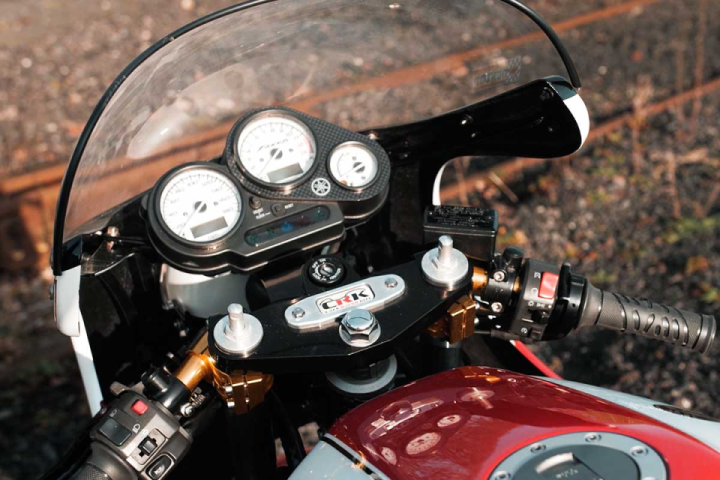 #Gear #Accessories #Moto #Bike