TheStuntLot.com - New Merch #legalizestunts
🚨NEW MERCHANDISE ANNOUNCEMENT 🚨
Live on TheStuntLot.com are three brand new designs by T-Shirt Labs!!
I know it is nearing the cooling off season but who doesn't want to have an extra layer for those "chilly" Florida nights.
First up is a Hi-Viz SPF50 Longsleeve with our new campaign #legalizestunts on one sleeve and our Skull logo with the company name on the other. Now I know that these shirts can suck when there is ink on the front or back so I got rid of it, more comfort while riding and shows support while in a vest!!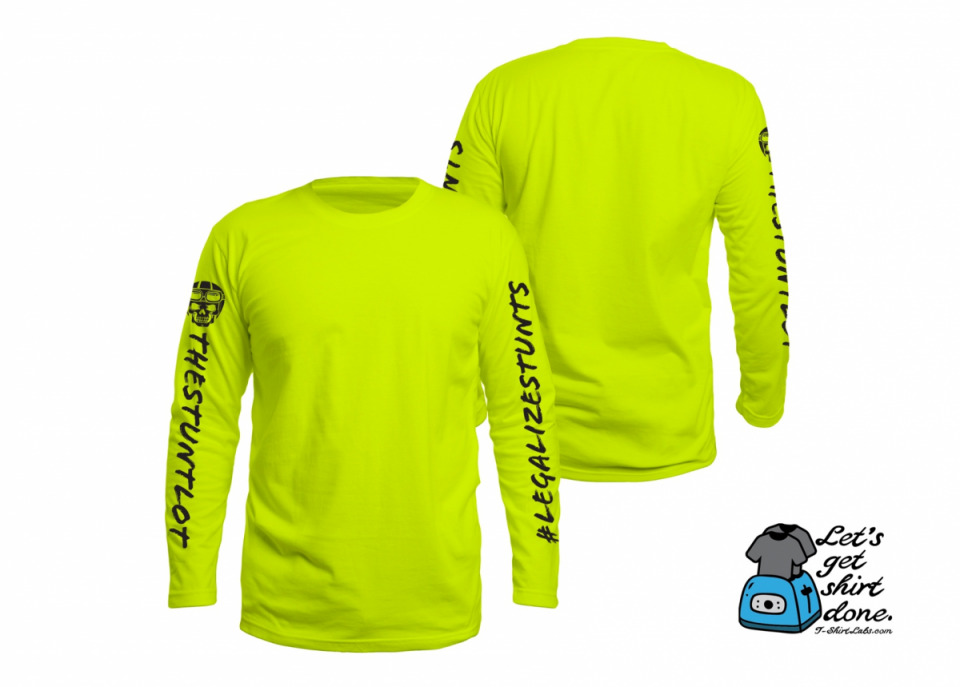 0


Follow
875