Things happening in Maine this week
You all get rested up this week? I hope so, we have a busy end of the week planned. Here's the run down.
Thursday: BIKE NIGHT AT ROYS! Be there!
Saturday: Oxford county biker down ride. They will be stopping in Auburn and we will join up with them there. I won't be able to ride this one but I will be there to see everyone off. Information in the photo.
Saturday night: cook out and movie night hosted by Amber Wolf. It's going to be awesome! Here's a link to the event. https://facebook.com/events/s/cook-out-followed-by-outdoor-m/279674483219075/?ti=icl
Sunday: cookout at Grafton Notch with the Iron Mustang Riders. I'll get a meet up spot and time up for our leg of the ride and we'll meet them out there. Information in the photos.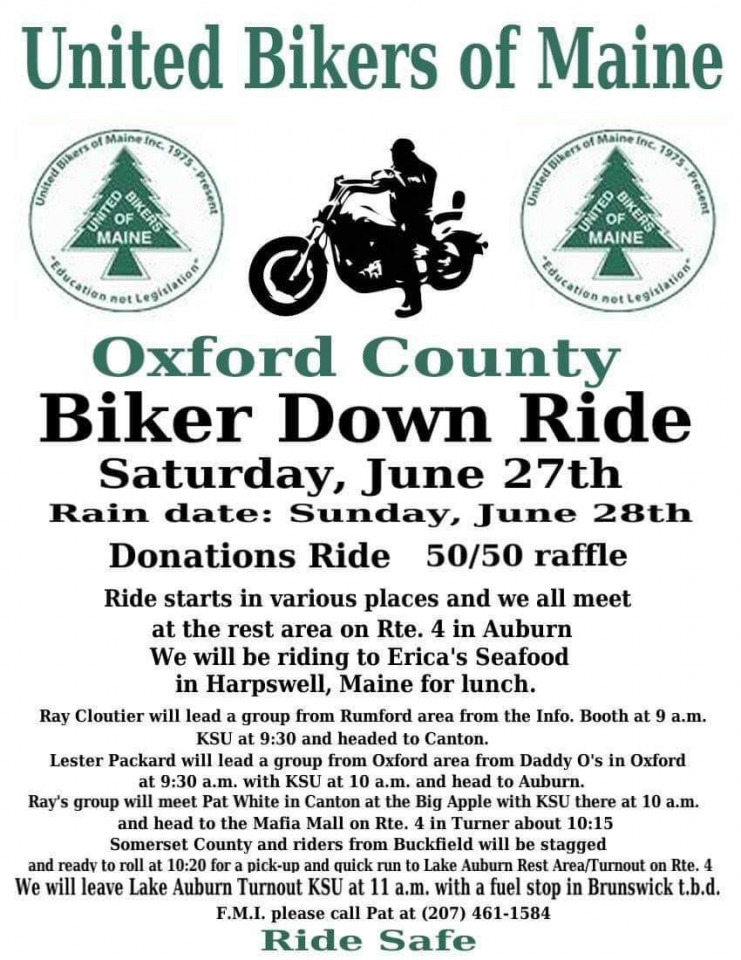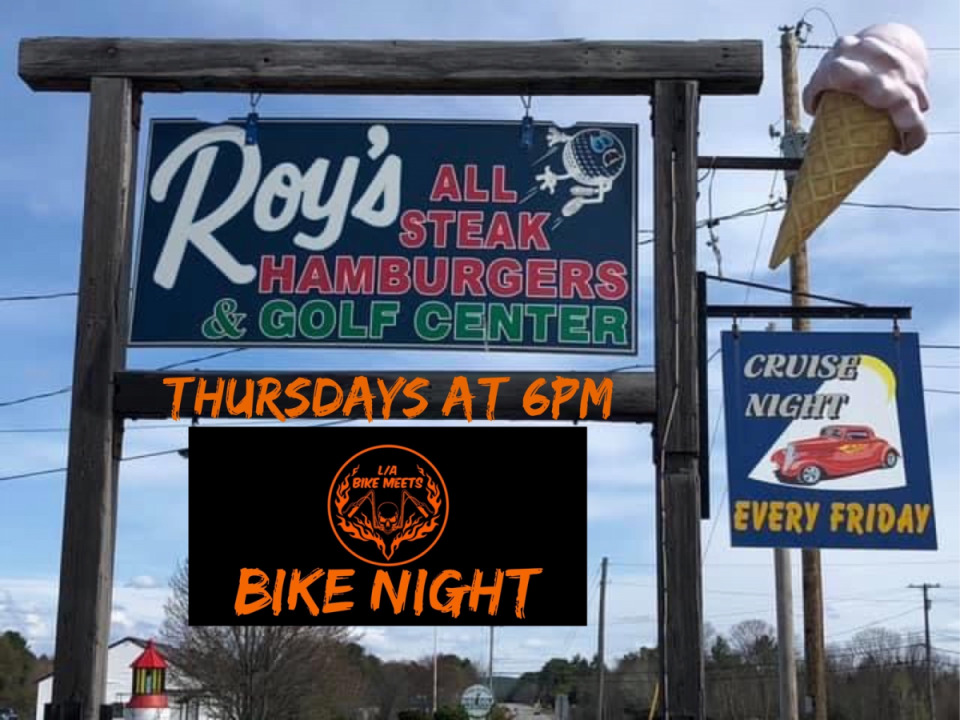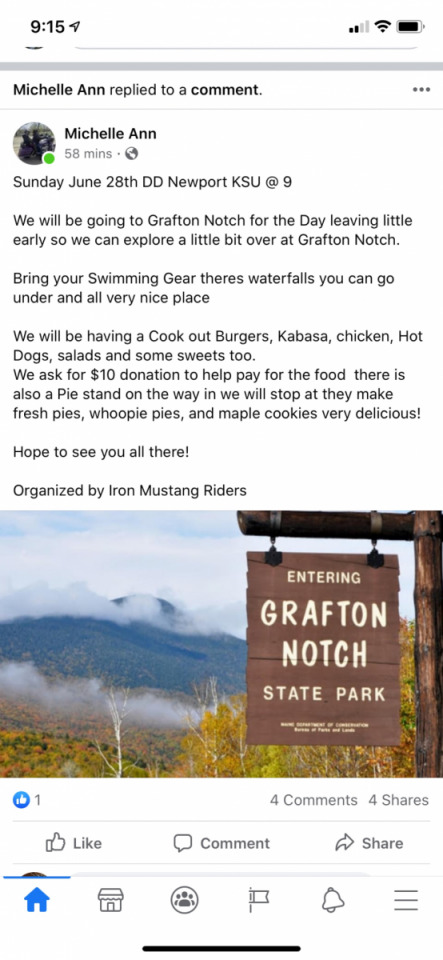 2


Follow
1.3K