Needing some help?
Can anyone advise the assembly sequence for internal ignition parts for a HD Ignition re- assembly. Broke the plastic casing and components fell out grrrr 👿. Can't see anything on internet or manual. Does the red
component fit in this slot and which way and what is the correct way to place small
components on springs?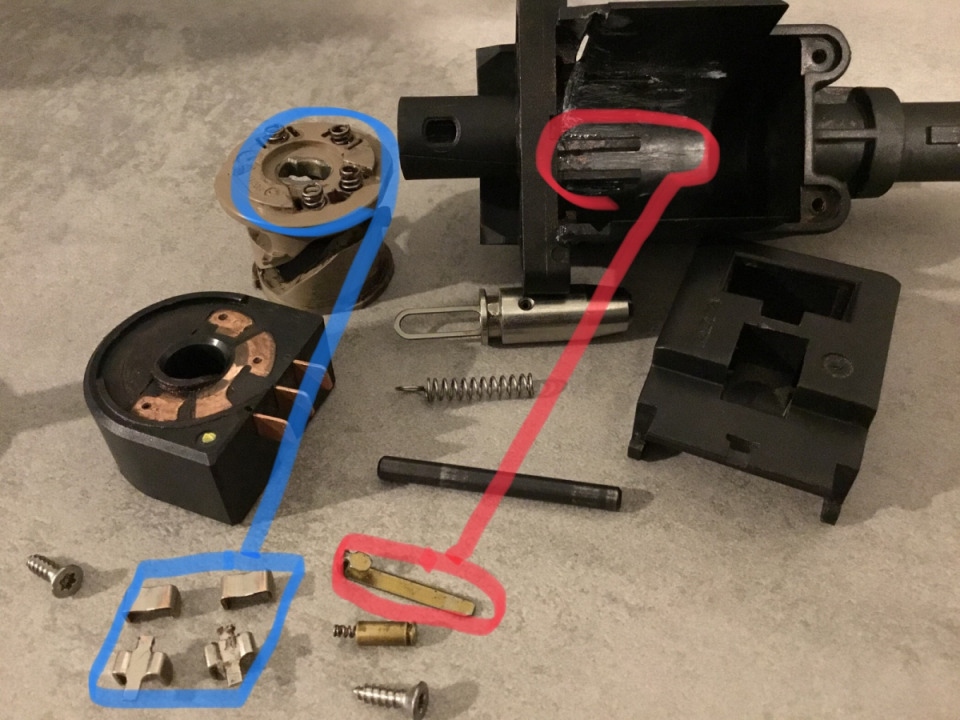 3


Follow
373