Crossing Australia – Record Time with No Tyre Change.
MJohn Hudson from APC Rally has successfully broken the record for crossing Australia on a motorcycle, setting a time of 70 hours, 33 minutes (almost 2 hours faster than previous record). The amazing feature of his achievement is he did it unassisted with no pre-positioned fuel, spares or tyres along the way. He did the whole trip on one set of tyres.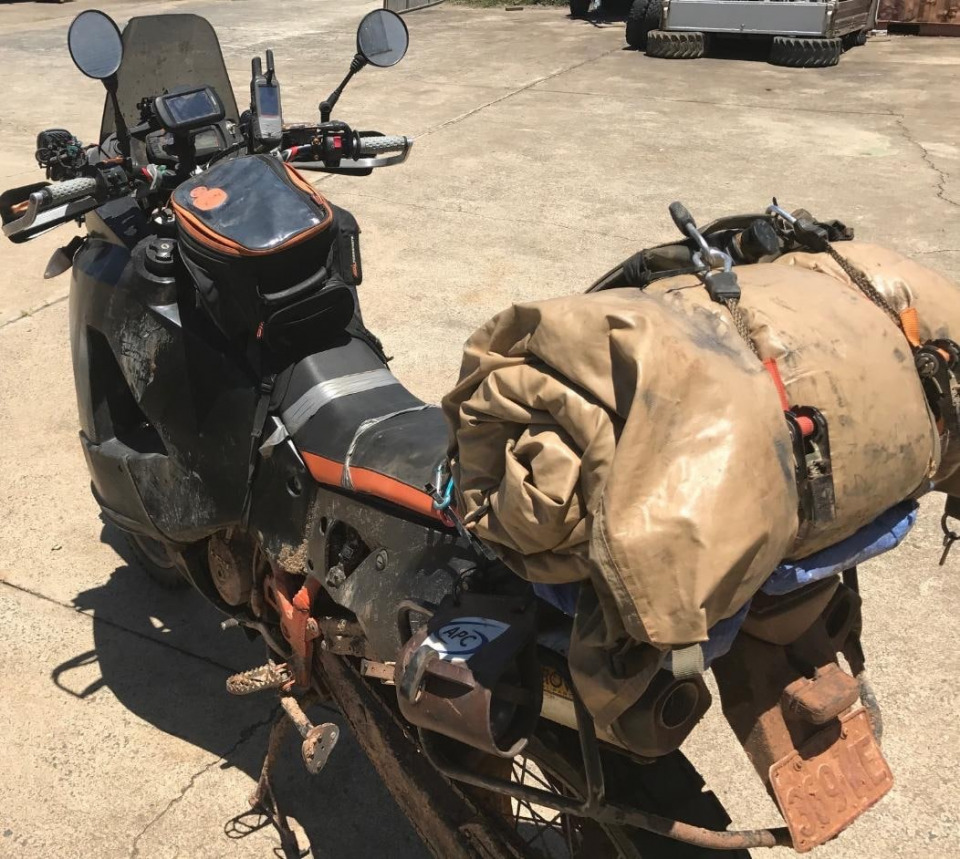 This is John's 990 complete with 74 litre tank, protection and navigation gear, swag and water, and Tractionator Adventure 150/70-18 providing the drive. Tyre pressures were 30 front, 30psi rear.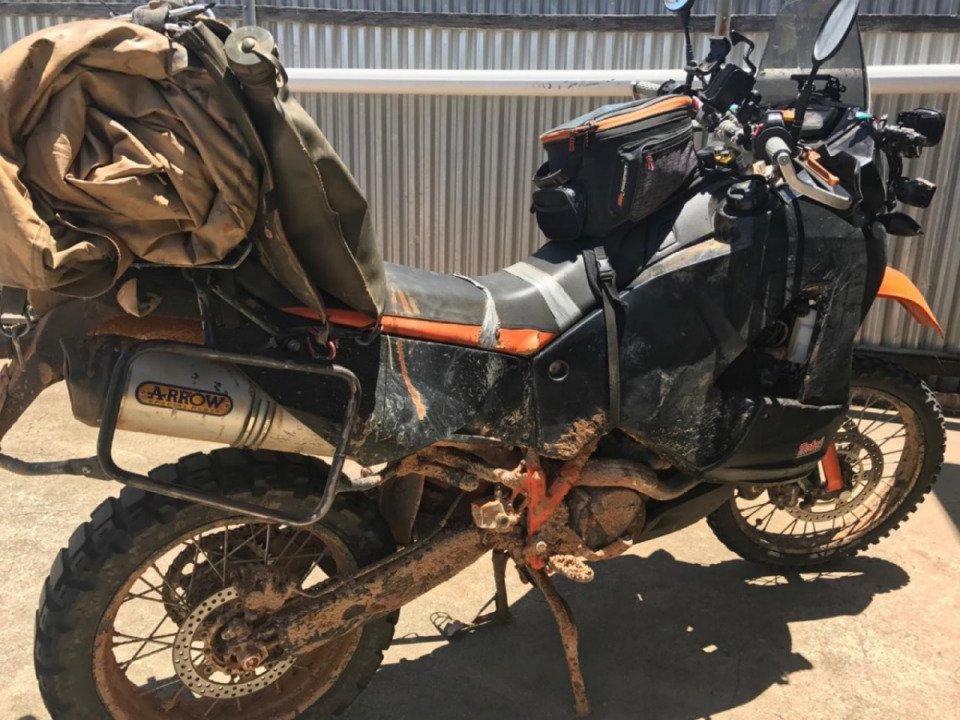 John's trusty KTM travelled a total of 6020kms for the entire run. The bike was shipped to Perth Western Australia and ridden 900kms North (approx. 800kms on tar and 100kms off road) to Steep Point which is the most Westerly point of the Australian mainland. Then he started the long trip to Byron Bay, the most Easterly point in Australia.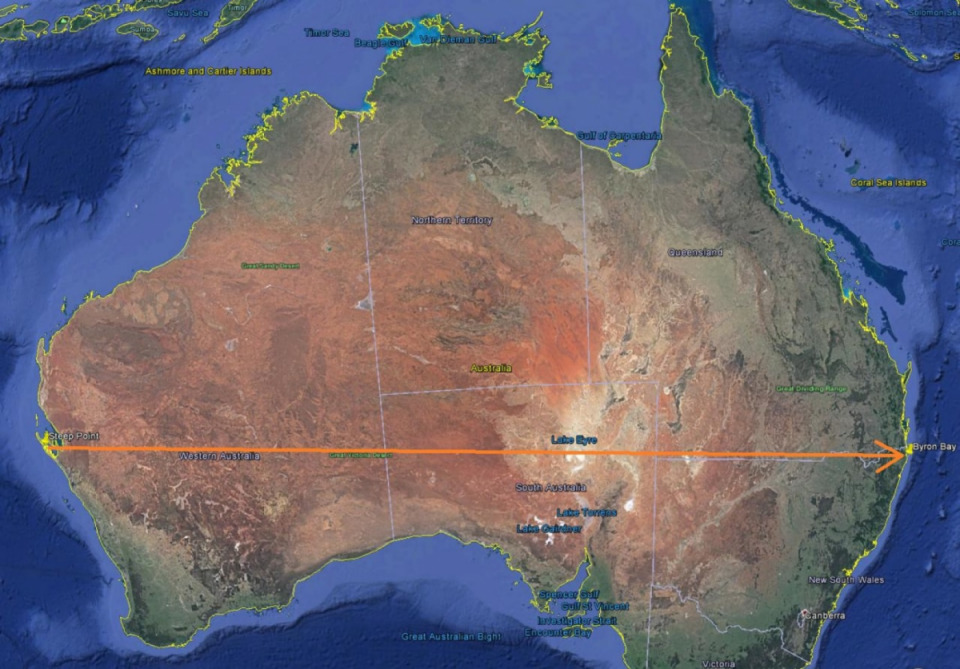 John picked his time to do the run, being just before the desert sections were closed to the public before Summer.
"I was going for sheep stations (all or nothing bet) because I knew if I couldn't get through, it would be two days before emergency services could get to me and I didn't want to be a burden on emergency services; I had to be sure I could sort myself out if I had issues, so managing tyre wear knowing I didn't have any spares was a big factor. The Motoz Tractionator Adventure did an amazing job. I think that tyre will save lives because of the fact that is does not wear out as quickly as other tyres which means you have more braking ability when you need it on the fourth day onwards on an adventure bike trip. I learnt a bit from this experience; I actually rode 800 km of bitumen to get to the start point and I did not go over 100 km . So I got them up to heat and basically cured them for what was about to happen. I stuck to constant speed that doesn't hurt tyres; The real secret to non tyre wear is gentle braking at entry to corners and then consistent throttle everywhere else. The tyre still has 3 days riding in it even after what it has done". (John's words).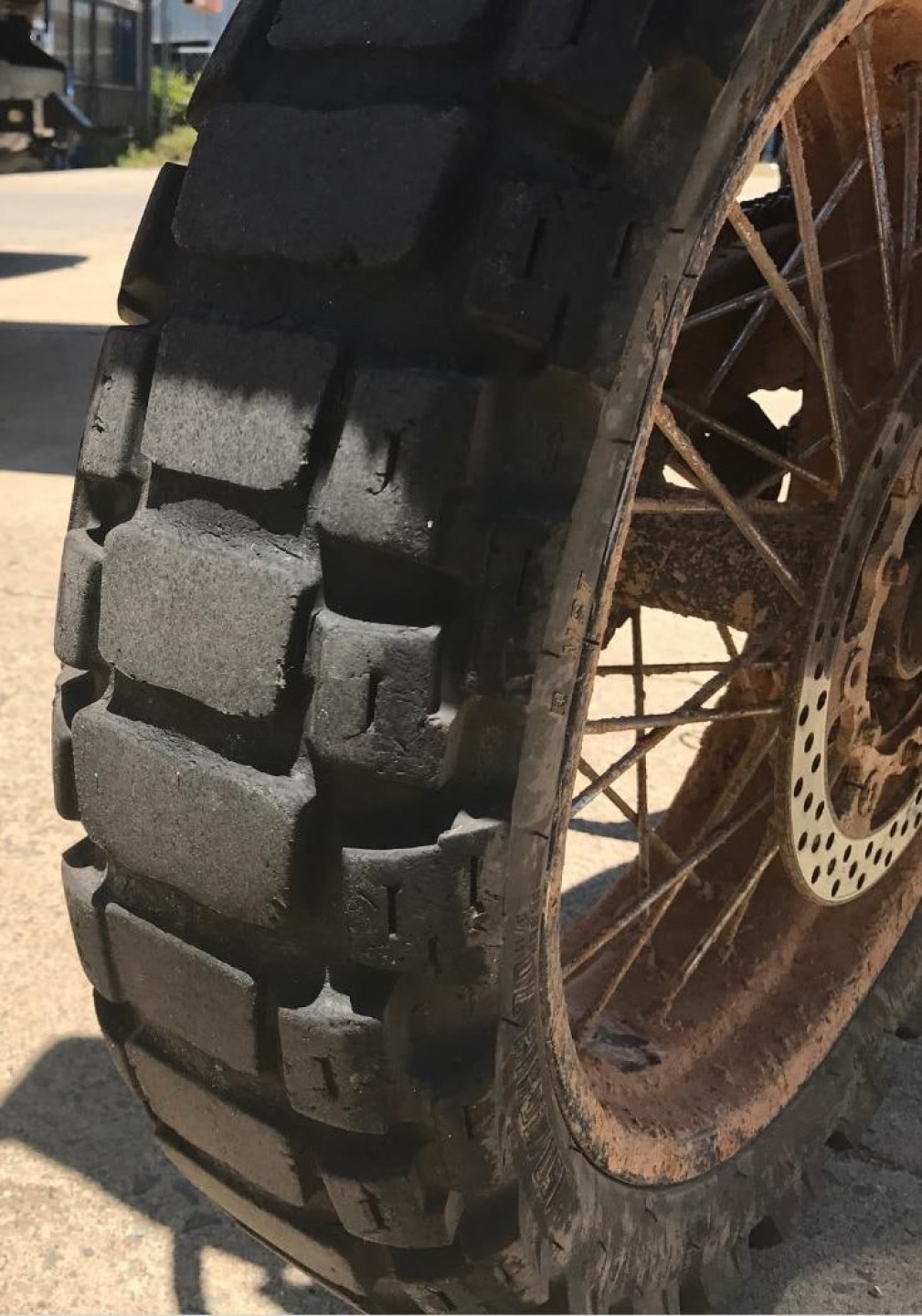 During sandy sections in the Simpson, pressures were dropped which stresses the tyre carcass, but that aside, the tyre survived pretty well and did the whole trip without a puncture.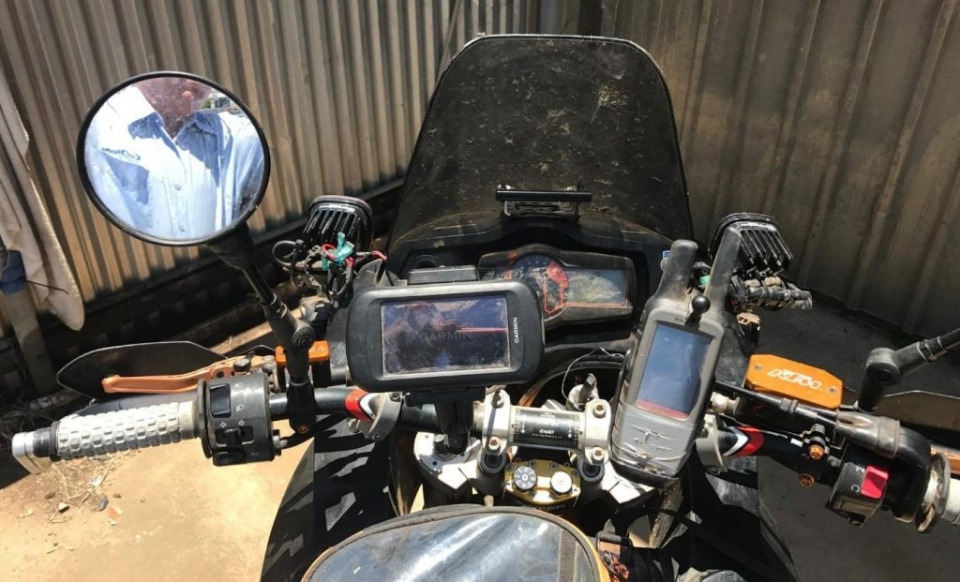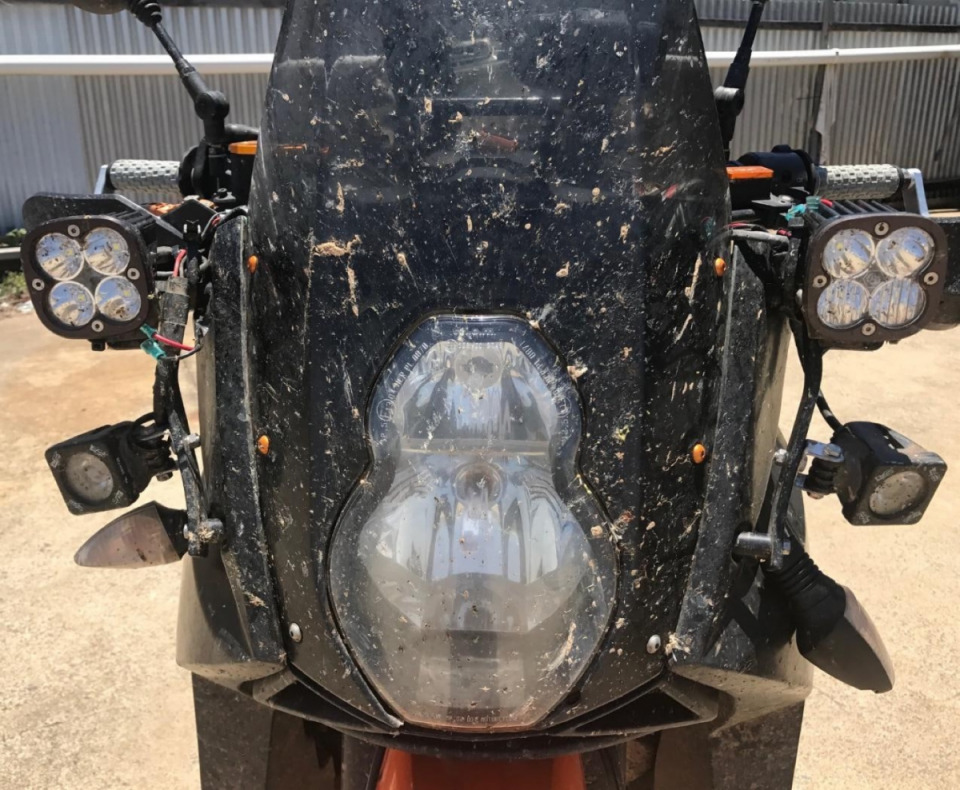 1


Follow
1.5K