BSa owners club run, "Chilterns bluebell ride"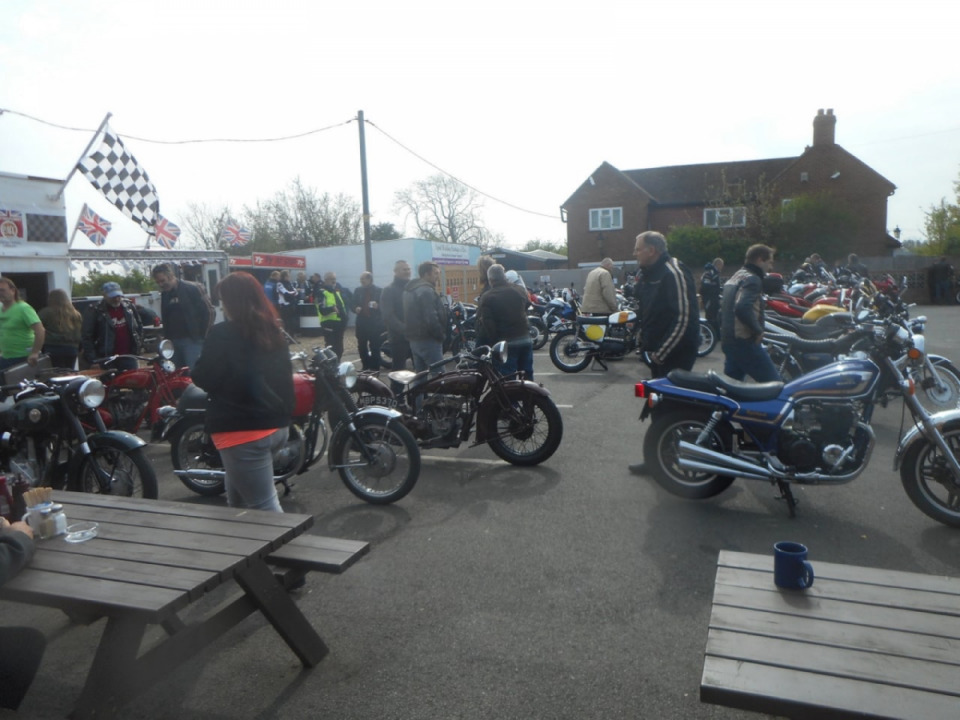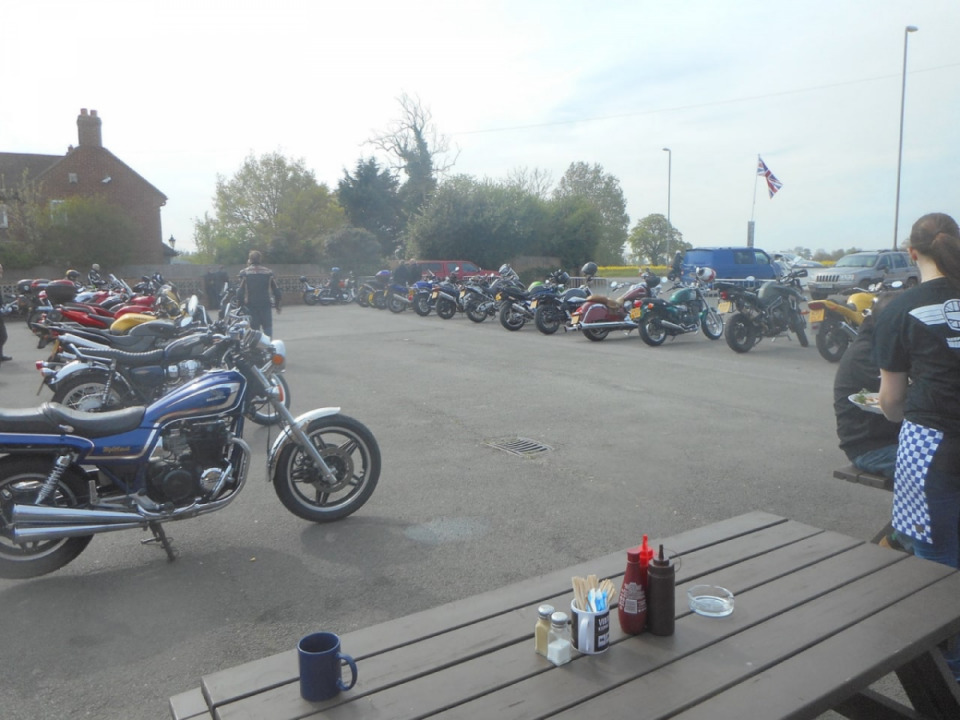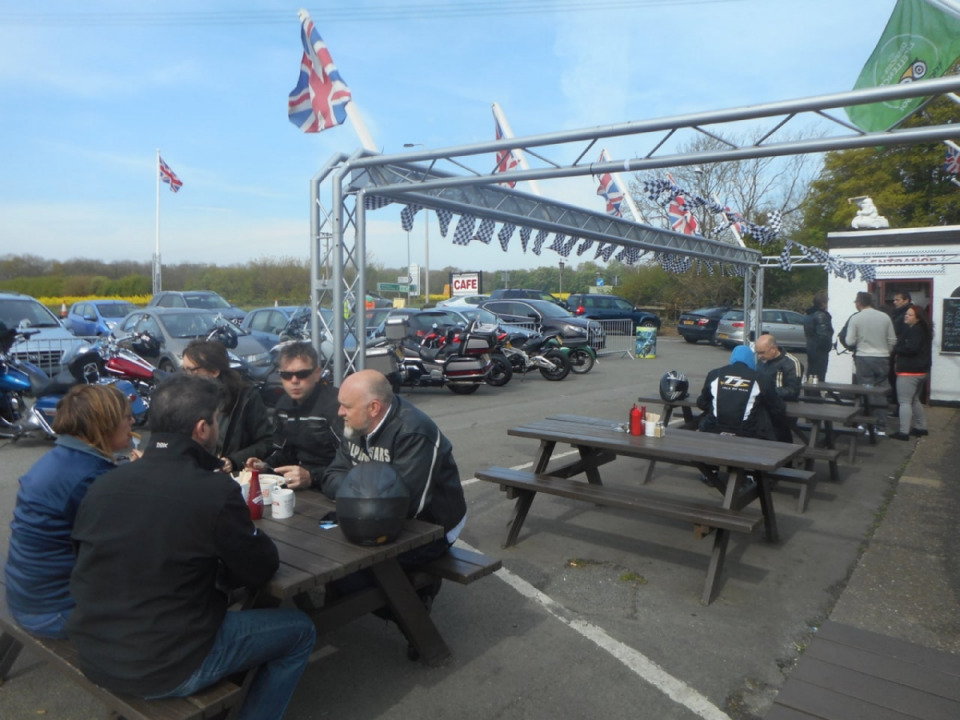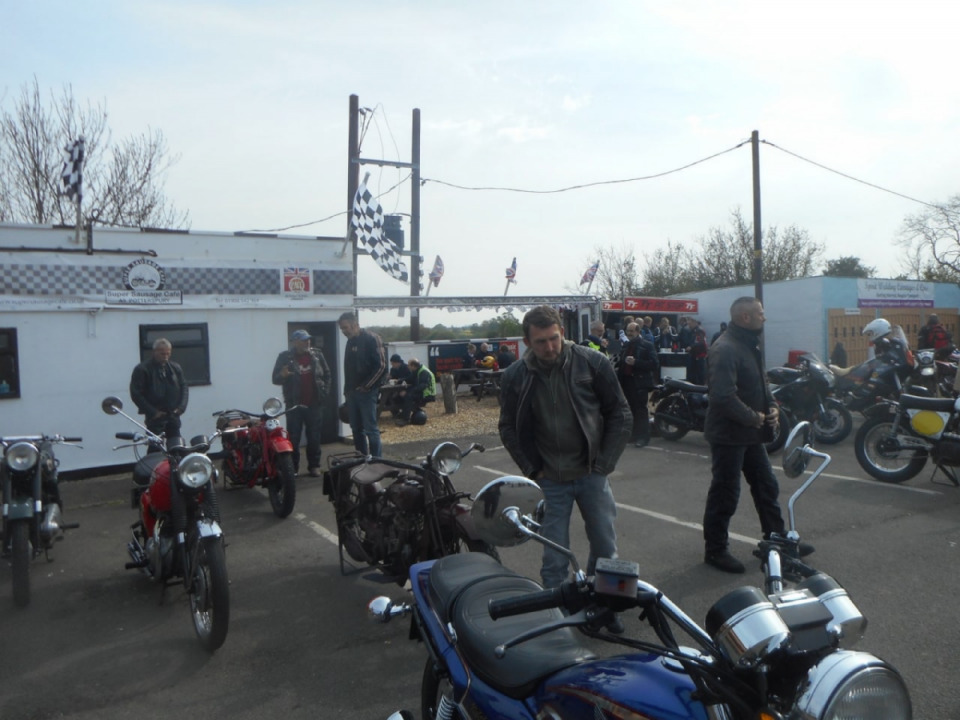 The 'Super Sausage' cafe on the A5 was the venue, up at 8.30, I was there by about a quarter to ten. No, they weren't all coming on the ride!
I gingerly filled the C15 tank, wondering just how well or long my soldering job would last out.
Rushed about to get there, then just wandered around, taking pics and chatting until we moved off at around 10.40.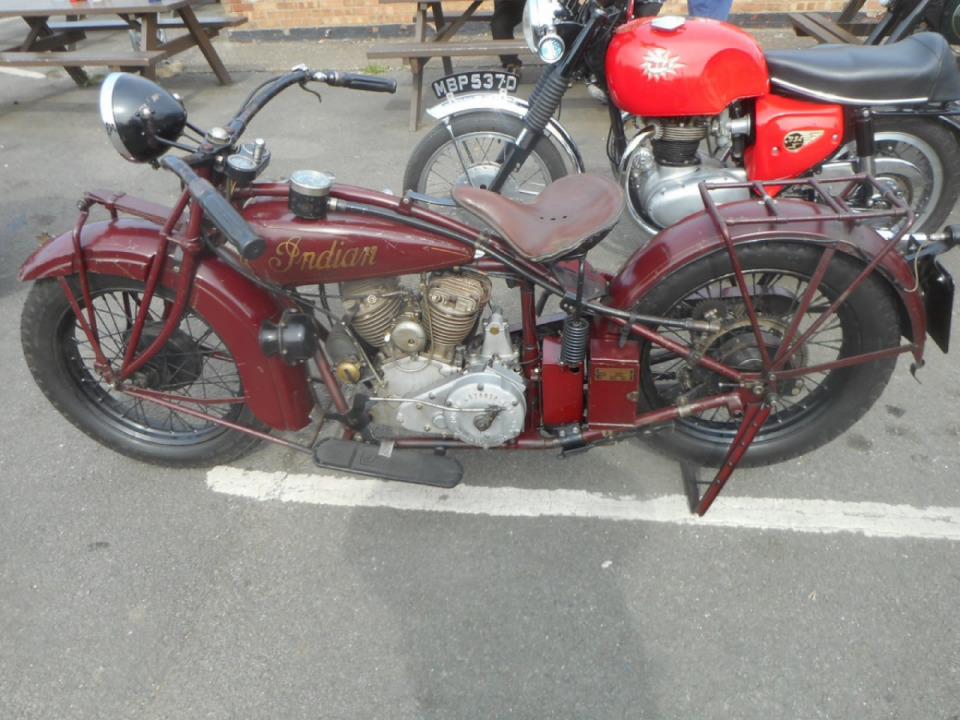 Some nice bikes around took just of the few that impressed or interested me.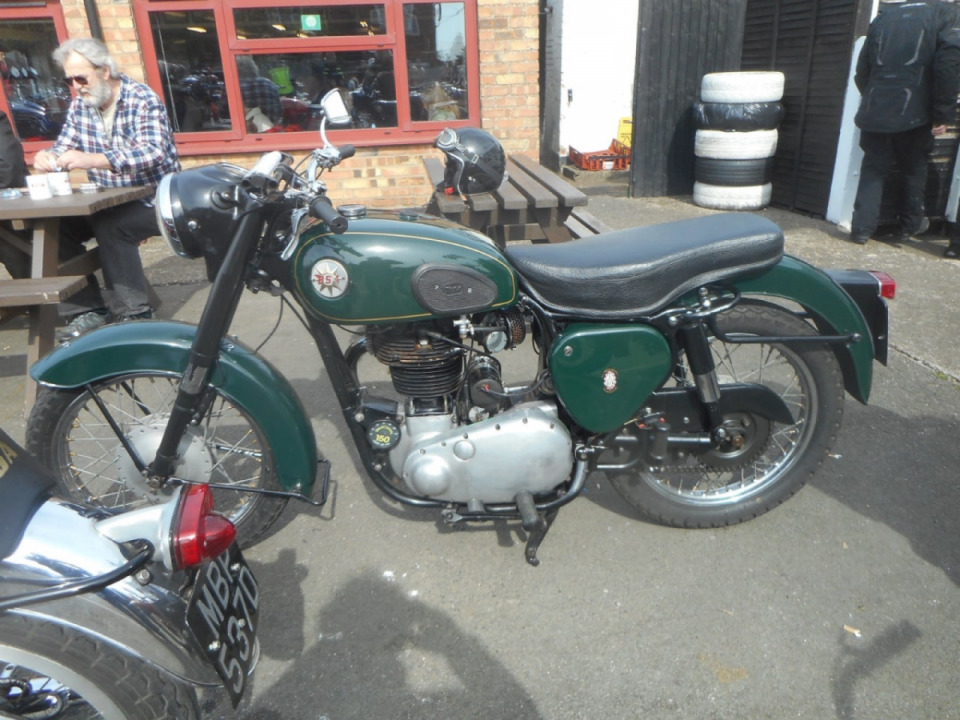 The ride leader's BSA B31 with a 500cc head transplant, he told me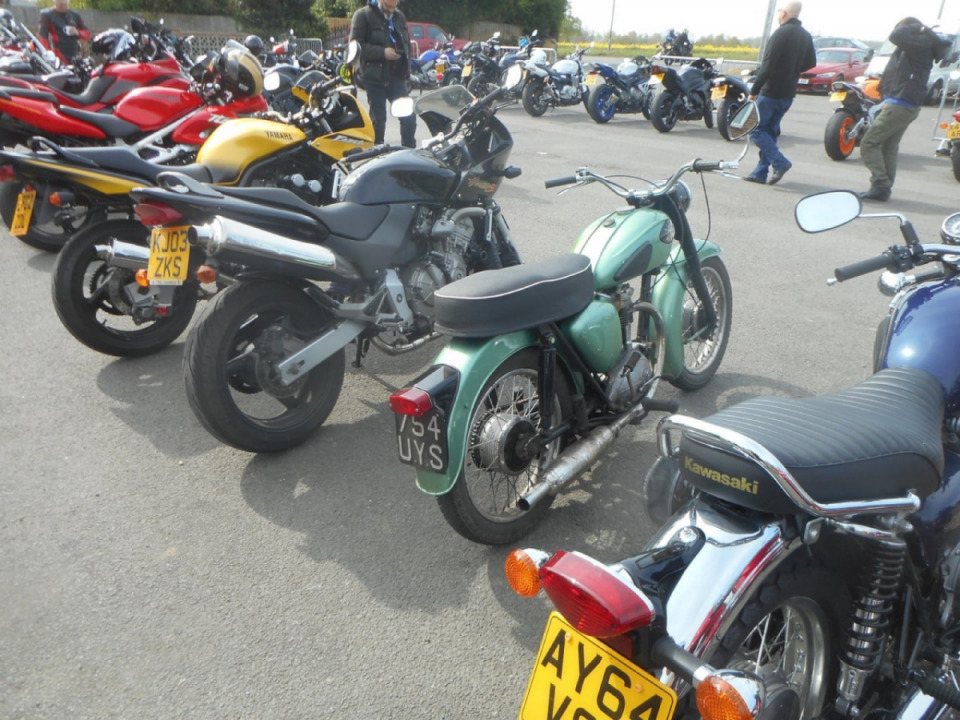 The owner of a green C15 mistakenly parked in the 'newer models' section....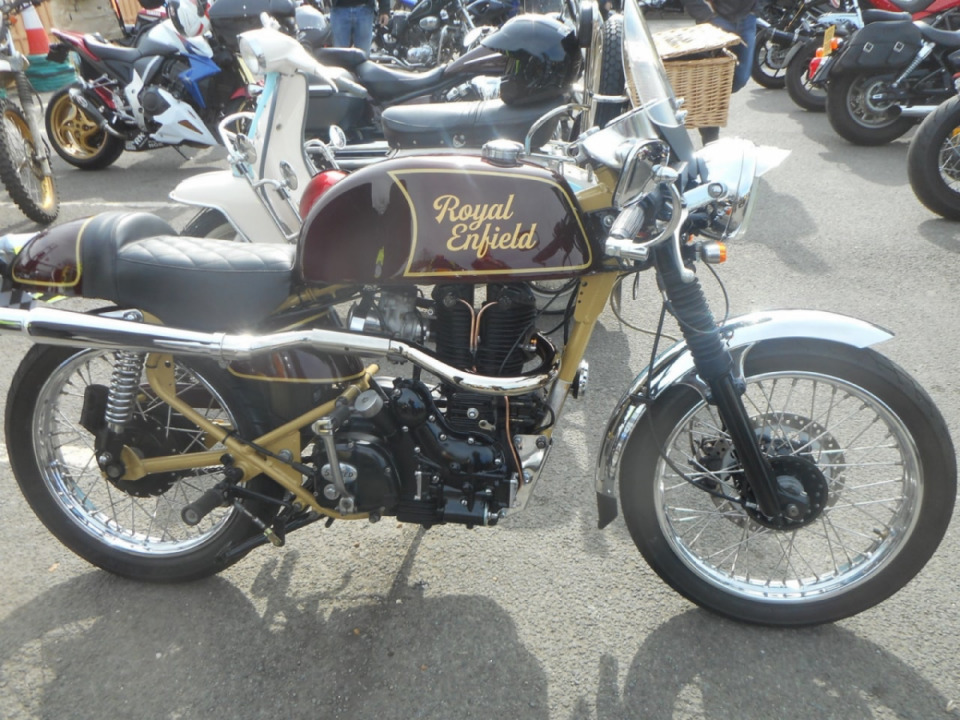 If RE's had been made like this in the day, they'd never have gone out of fashion?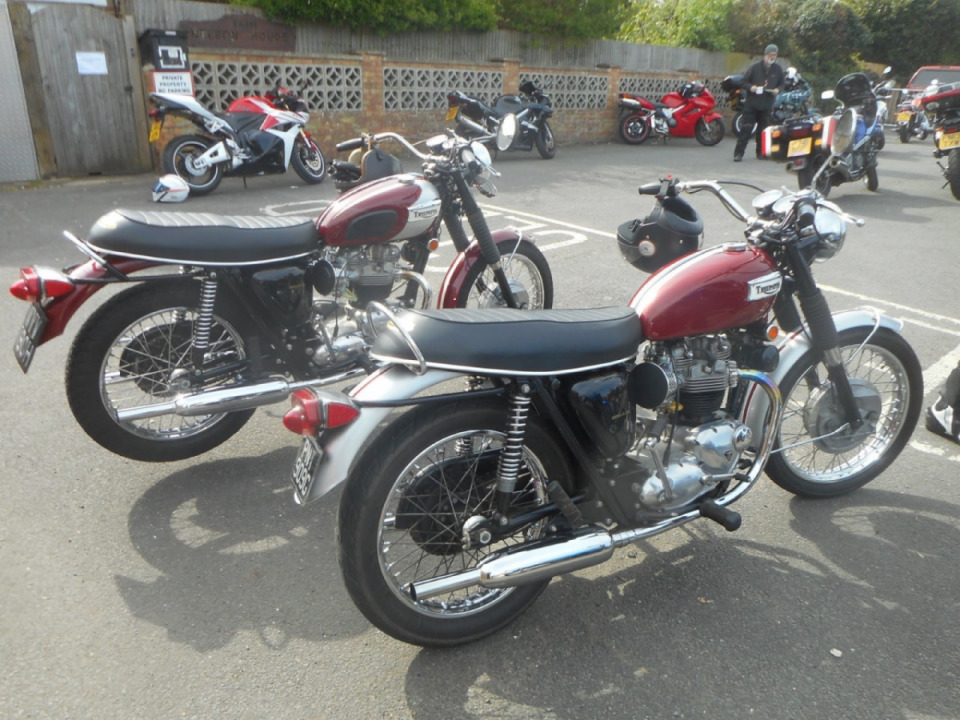 Couple of nice trumpets.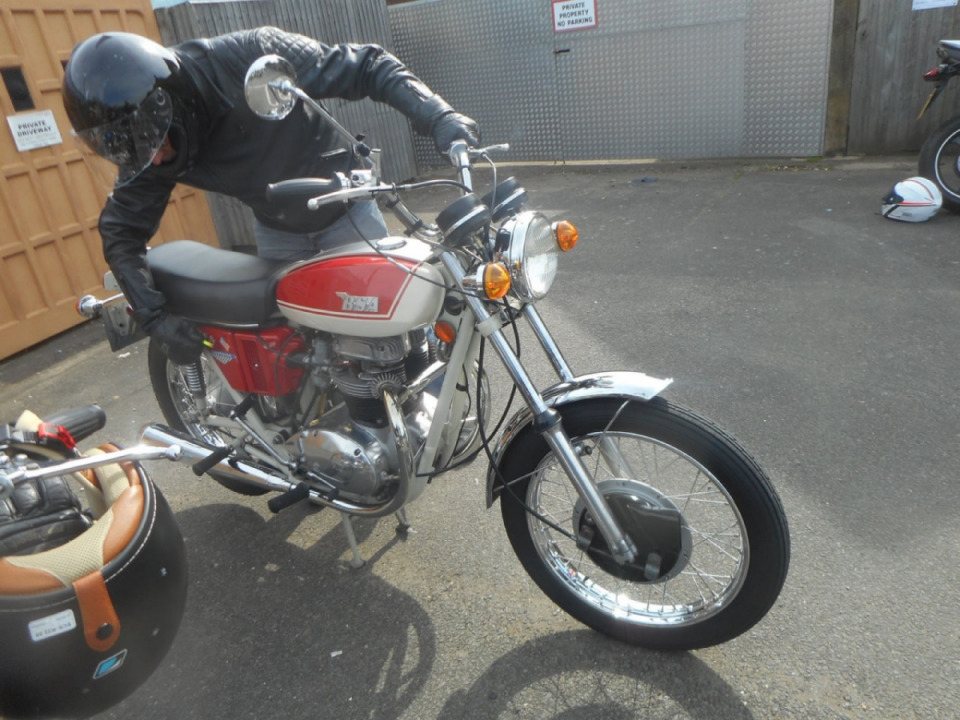 I was struck by the lightning!
A very nice bike.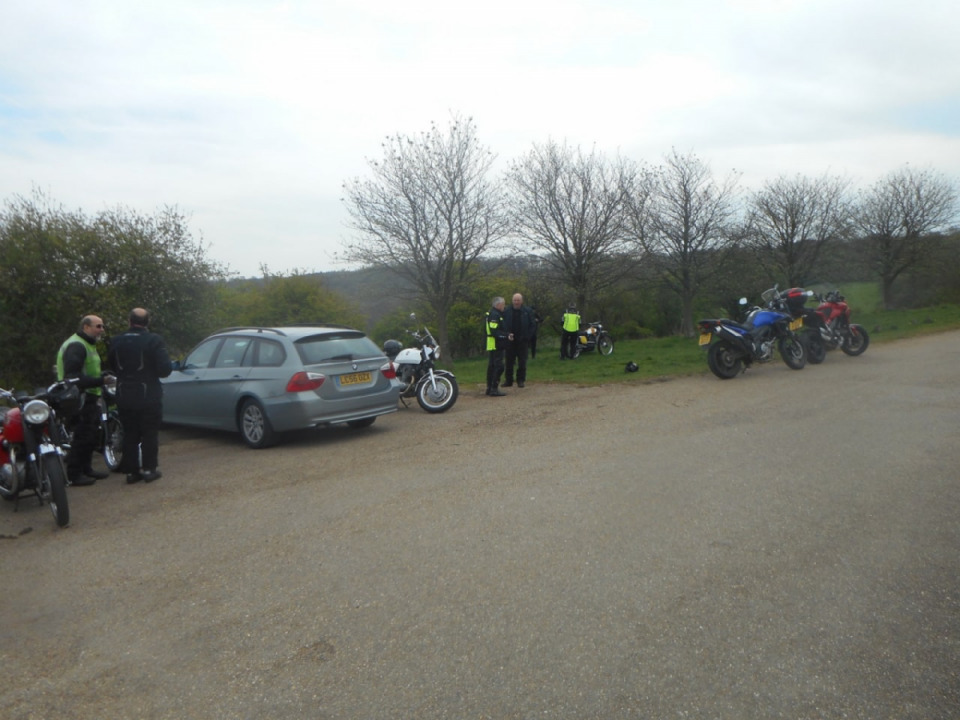 Took about an hour to get to the Ashden Estates road on way to Berkhamsted where I went last year with Adrian.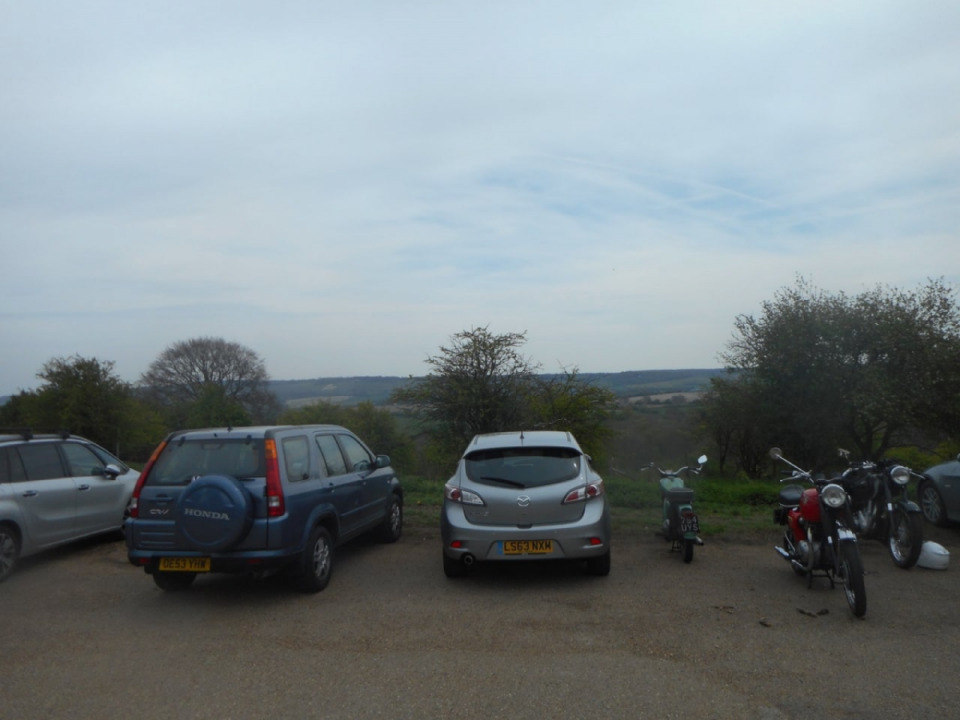 Some nice views and a footpath crosses road here.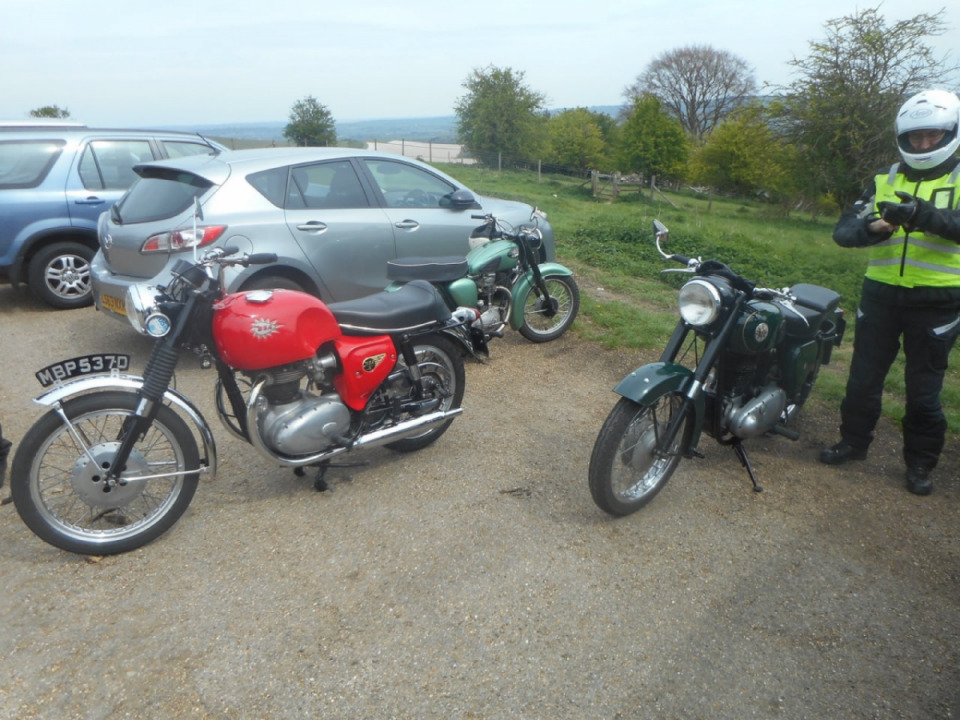 There were eight riders altogether, including self, one bike was a Laverda, owner's BSA played up this morning. Three BSAs here.
Big red one is not one I recognise, owner and I chatted but I forgot to ask.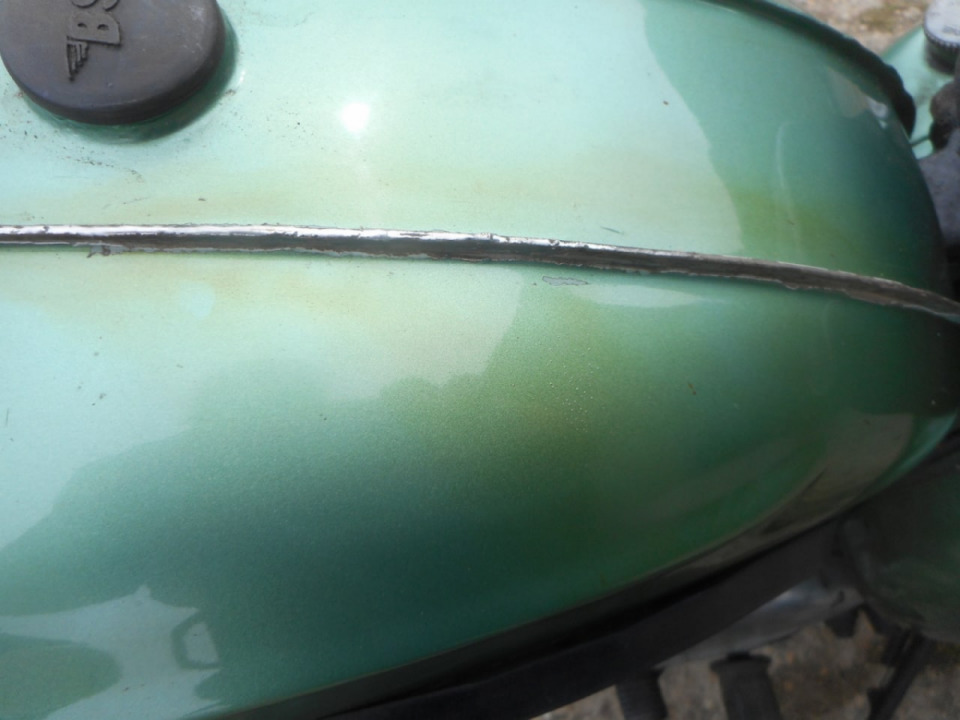 Fifty miles later and no sign of a leak!!!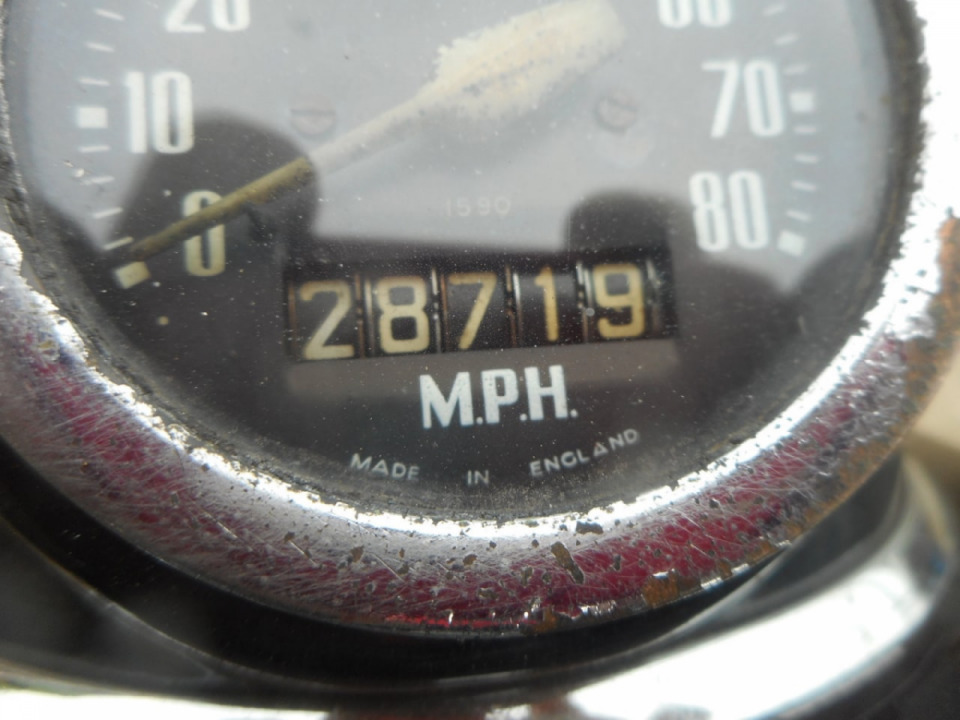 Mileage was 630 when I set off, I maske that 89 miles covered today.
A blustery wind was my bugbear today, all the way going, coming back it helped in propelling me along a bit more though.
Most had had two breakfasts, one at home and another at the SS! Three Weetabix did me until 5pm tonight, I must lose some weight somehow.
The chap with the B31, the leader, headed off and I kept a close second, many varied winding and twisting side and back roads were encountered and enjoyed.
I did feel that I was holding some back who had really big machines with 100 mph plus capabilities, but then, it wasn't a rubber burning event, I must say.
Not sure how many of these I will attend, they were a nice bunch of people, knowledgeable about their machines and history etc keen riders too and friendly, one and all.
I was thrashing the C15 most of the time though, to even reach fifty! My weight doesn't help.
I seemed to be either right behind the leader or hundreds of yards behind, somehow, with the wind, maybe the Jawa would have been a better bet, but with no mirrors, it wasn't even worth considering.
I told the leader I'd be trailing off soon when we stopped, I needed tea and a break, but they had all eaten. As soon as I peeled off, a great calm came over me again, I was no longer fighting the wind and the road and trying to keep up with the B31.
I had enjoyed the ride together, but I was enjoying being on my own even more.
Being your own decision maker and captain at the helm and dictating your own pace and speed is what pleases me most about biking I now realize, so I will do more of that in future, when I can.
Pity we had no sunshine though, that would have helped, more than a little.
0


Follow
2.2K