Cool custom WW2 German fighter plane sidecar
This beautifully bizarre and unique creation is the brainchild of Hungarian bike builder and Wild West theme park owner Henrik Toth.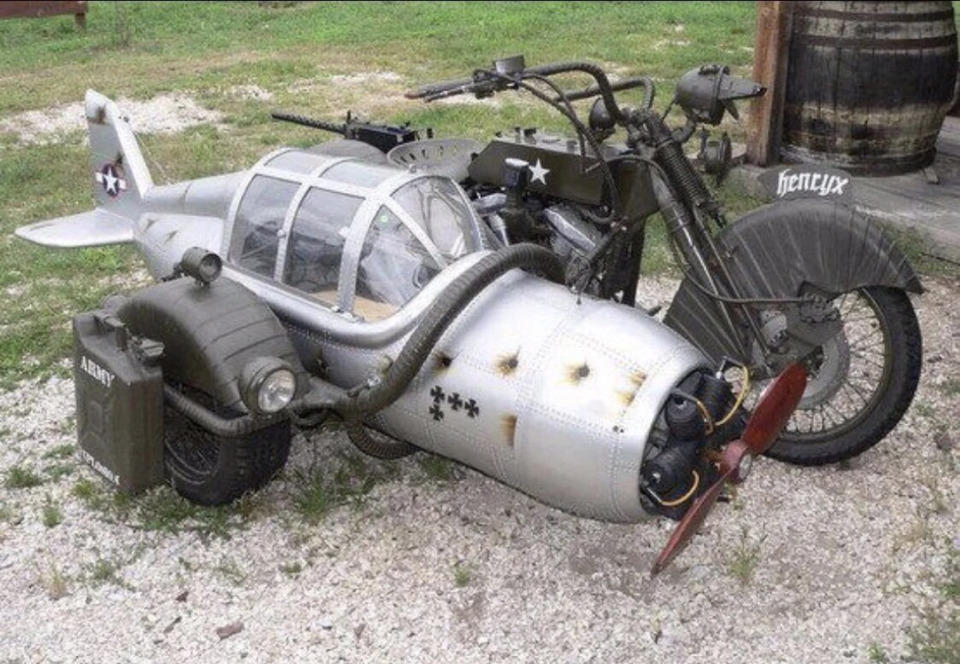 The design is based on a Second world war Messerschmitt ME109 fighter plane and entirely hand built by Henrik.
The sidecar ­- or fuselage -­ is attached to a Yamaha Wild Star cruiser, disappointingly the propeller on the chair isn't powered.
4


Follow
872