In between, 1979-1980 Honda developed some powerful motorcycles with six-cylinders which was specially made for racing purpose. Now in these modern days, that kind of power-packed motorcycles was disappeared. The dB custom did some rearrangements in the engine of the CBX1000 bike and showed this masterpiece bike again on public roads. Basically, in original paint, it looks more unique so the modifier remains the same livery.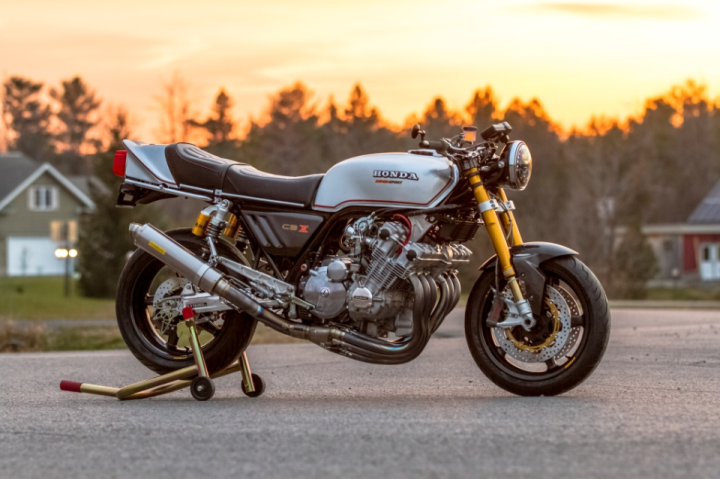 Well, to this Honda CBX1000, the dB custom (modifier) made complete changes in both hardware components and mechanical things. The modifier removed outdated suspensions system included modern advanced suspensions unit Onhilns at rear this kind of setup was seen in BMW S1000RR. Also installed topnotch Brembo breaks and you can notice Brembo RCS radial master cylinder by observing images. This 1979 Honda's machine usually goes very fast but the modifier knows how to run this CBX1000 much faster.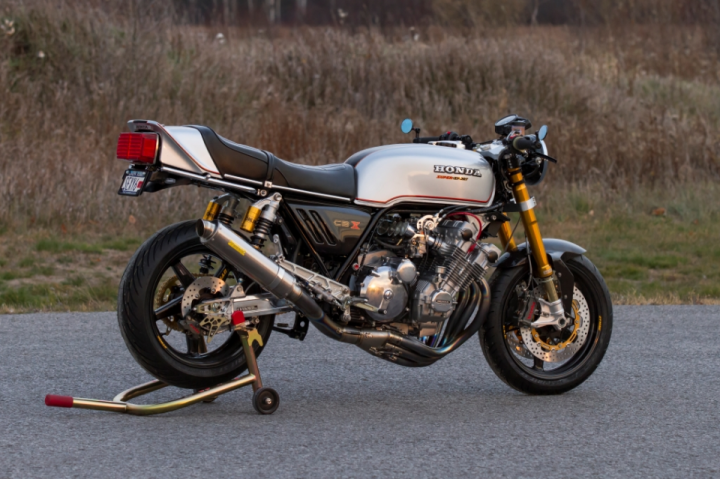 So he excluded unnecessary parts from the bike and equipped some lightweight carbon components. The stock model weighs 246 kg but now it weighs only 210 kg. All inline six-cylinders were now connected to an aftermarket titanium exhaust system. The stability was more important to each bike so to enhance all upgrades, installed a new clip-on handlebar. Well coming to engine specs it got a 1047cc, six-cylinder engine that pumps out topmost power of 105 HP 9,000 rpm and 72 Nm of peak torque at 6500rpm.