Each person has something they're good at. For some, it's public speaking, writing, or chugging words, while for others, like Eak from K-Speed Customs, it's a bit more interesting such as preparing stunning custom motorcycles.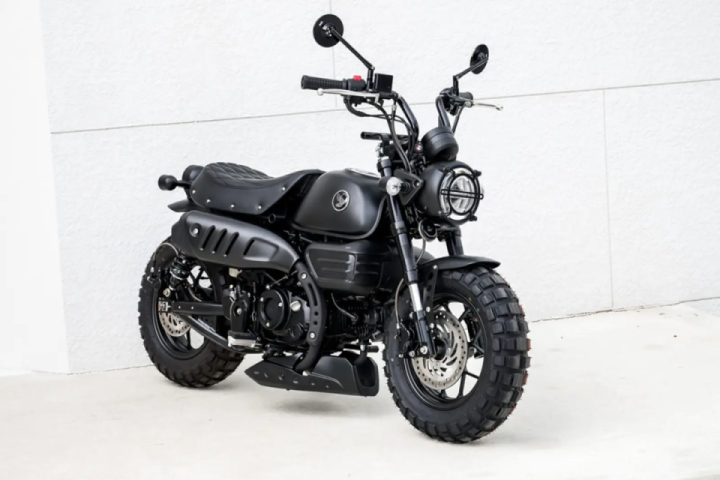 For his latest project, the custom bikemaker has up-specced a Honda Monkey 125 and converted it into a sinister miniMoto. What makes matters more interesting is that all the custom components are available for order, in case you want your Monkey to look this way too!
Dubbed the 'Kong Kid' (yes, King Kong's infant), the custom Honda Monkey dons an uber-sexy appeal with everything - headlight nacelle, tail lamp covers, fenders, engine - finished in satin black.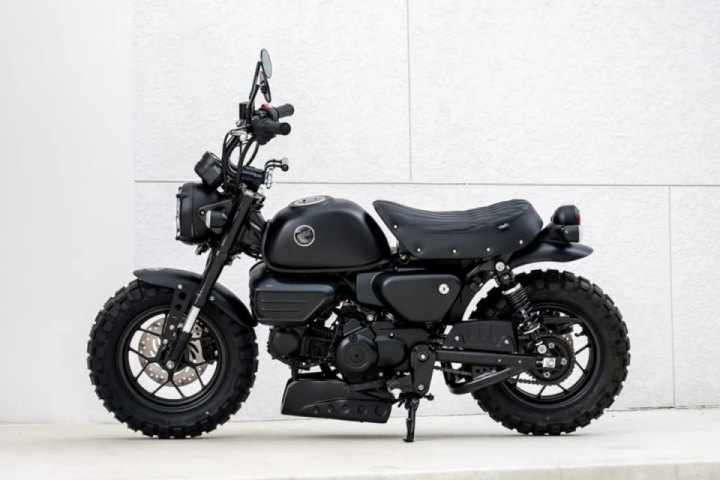 Plus, K-Speed has slammed the Monkey to the floor by lowering the front suspension by 8cm which, coupled with the extra beefy 130-section knobbies, gives the bike an exaggerated appeal. Similarly, the bike also flaunts blacked-out rear shocks from K-Speed's Diablo catalog.
The team didn't stop here, though. Up top, the tall fender has made way for a black tire hugger while textured side covers replace the plain OEM units. Complementing all this is a brawny belly pan that further amps up the slammed stance and a chopped rear fender without a license plate.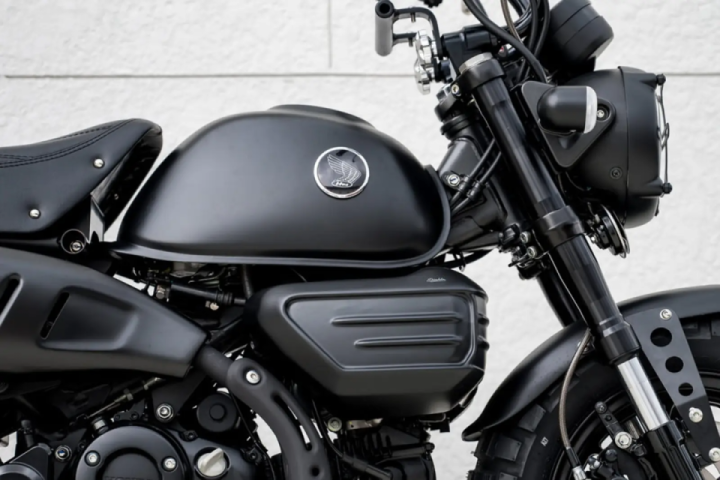 Coming to ergonomics, the Monkey now flaunts a dope, diamond-stitched custom seat accompanied by a tall handlebar finished in black mounted to the stock triple clamp. The CNC machined mirrors and block-pattern handlebar grips wrap things off here.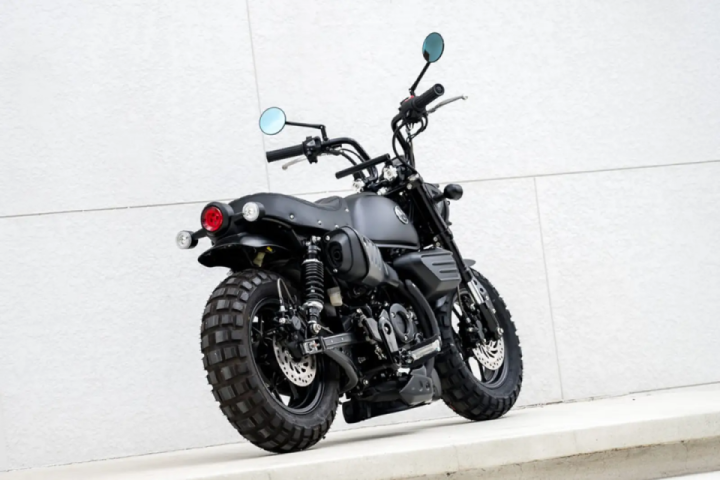 What about performance, you ask? Well, surprisingly, K-Speed has left things as it is. You still get the same 124cc, single-cylinder engine pumping out 9.2 horsepower without any alterations. The only notable difference is that the power now goes through a custom swingarm, but this won't boost performance. Like the engine, the Nissin brakes remain mostly as it is with only the addition of braided brake lines.
The Kong Kid is a personal project for K-Speed and it isn't for sale. However, most of the parts you see here are part of K-Speed's Diablo catalog and you can buy them via the shop's website. Once ordered, all you have to figure out is whether you want to DIY or take your Monkey to a local shop.
Sourse: topspeed