1909 Isle of Man TT
Just two years after the first TT, the regulations for the 1909 event, held in September once more, showed drastic changes to keep in line with the mood of the day.
The ACU decided to introduce engine capacity limits in place of the fuel consumption rule, and to combine the single and twin classes. Single-cylinder machines, which had proved superior in the previous two years, were restricted to 500cc, while twins were limited to 750cc, and many of the early pioneers realised the future lay with the twins.
The Colliers switched to twin-cylinder Matchless machinery, but the singles still had a great ally in Marshall and his Triumph.
The ACU also did away with compulsory silencers but, to keep the 'tourist' tradition alive, still insisted on mudguards and saddles. The result was a compromise between Freddie Straight's original regulations and the rapid development of machines both for the road and for racing.
The third Isle of Man Tourist Trophy motorcycle race was held on Thursday, September 23, 1909 at the St John's Short Course, Isle of Man. The race was ten laps of the 15 mile 1,430 yards course, a total race distance of 158.125 miles. There was no limit on fuel consumption and the singles and twins, limited to 500 and 750cc respectively, ran together. The men were sent off in pairs at half-minute intervals.
Marshall was first away on the single-cylinder Triumph, but was soon caught by the new twin of Harry Collier and American Lee Evans, riding a vee-twin Indian. Collier led the American after the halfway break, but the ever-determined Marshall fought back to second, only to drop out when his Triumph hit terminal valve problems.
Collier went on to win, with Evans second and Billy Newsome a brilliant third on a single-cylinder Triumph.
Speeds may have increased considerably, with Collier averaging 49 mph and setting the first 50 mph lap, but reliability had suffered. Out of the 54 starters, 26 of which were twins, there were only 19 fishers. Twenty machines failed to make the halfway stage, including that of Charlie Collier.
🏆 Prizes:
#1 Harry Collier - Trophy and £40
#2 Lee Evans - £20
#3 Billy Newsome - £10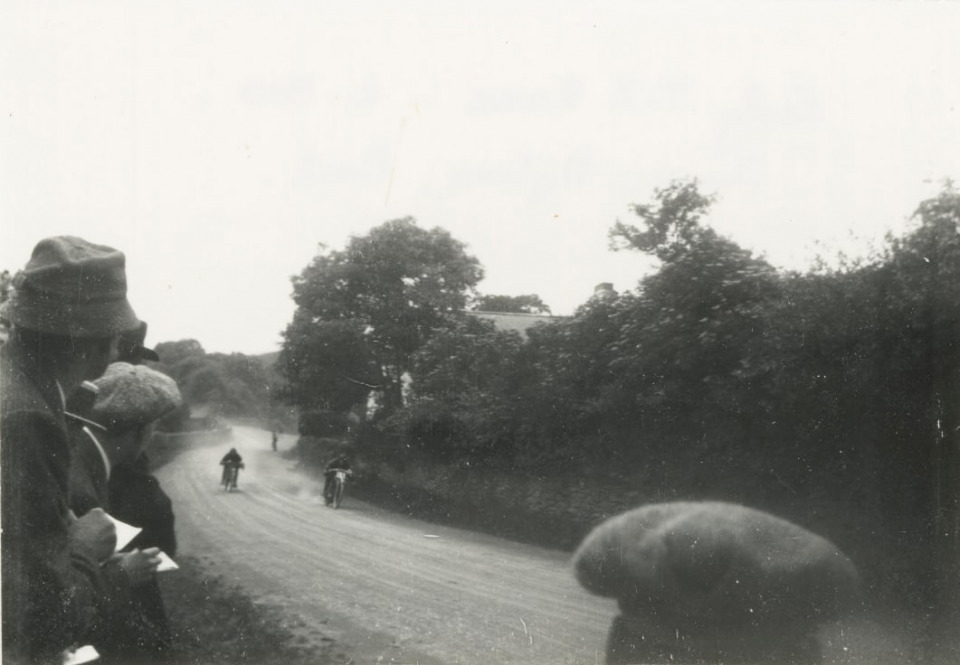 TT riders approaching camera, possibly St John's Course, 1909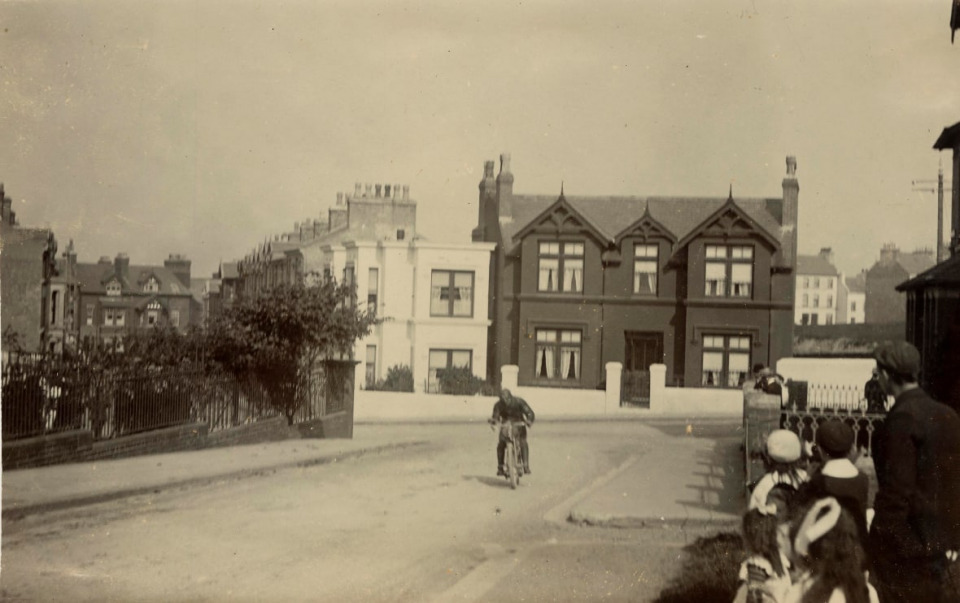 Collier, the winner of Motorcycle Race Day, at Albany Road, Peel, 1909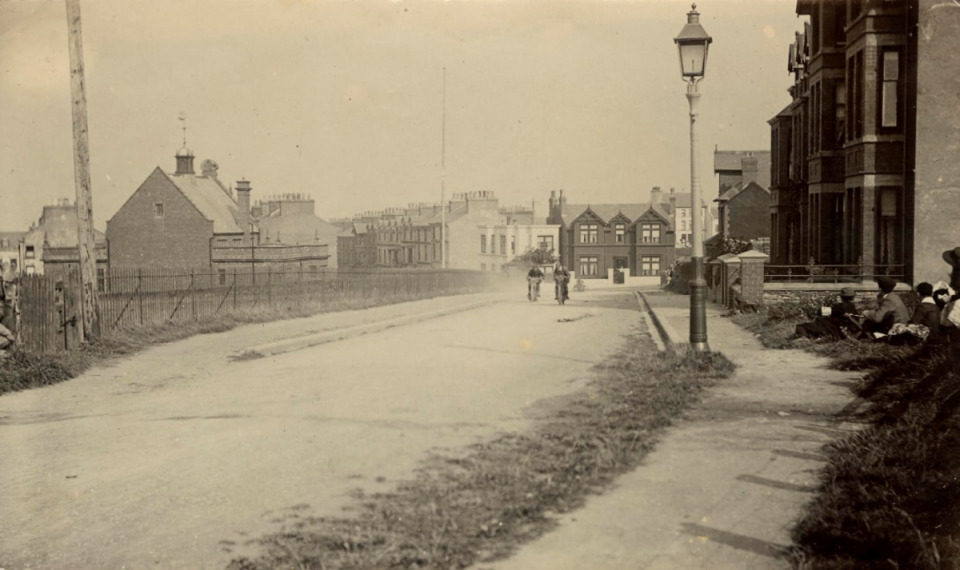 TT riders on Albany Road, Peel, 1909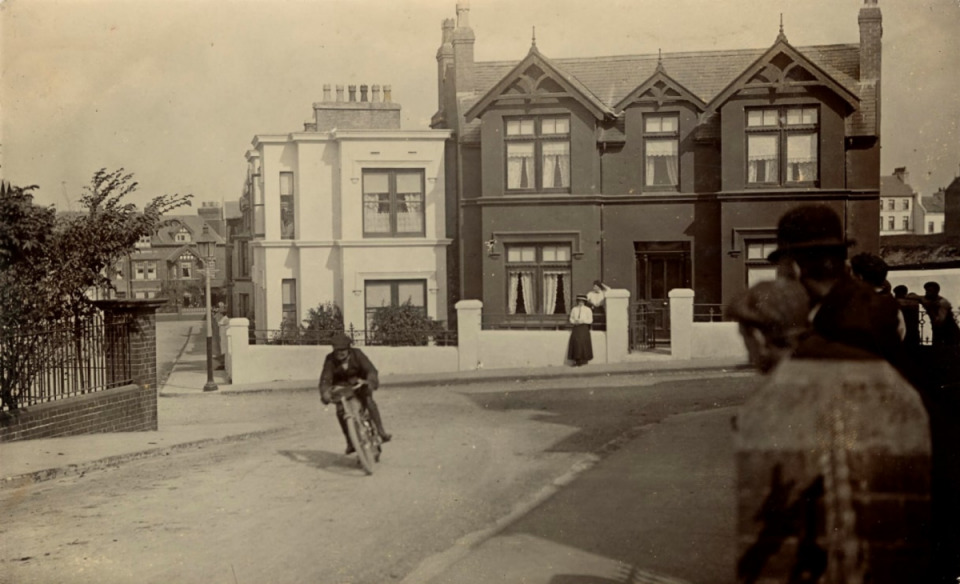 Rider on Albany Road, Peel, captioned 'Collier the Winner', 1909 (?) Senior TT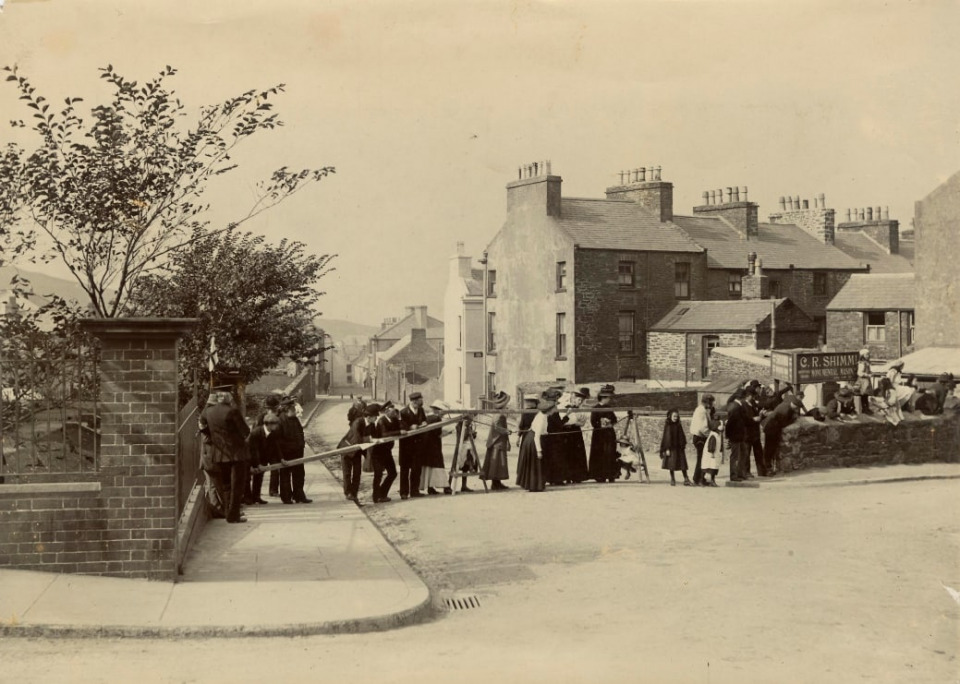 Spectators awaiting Racers at Derby Road, Peel, Motorcycle Race Day, 1909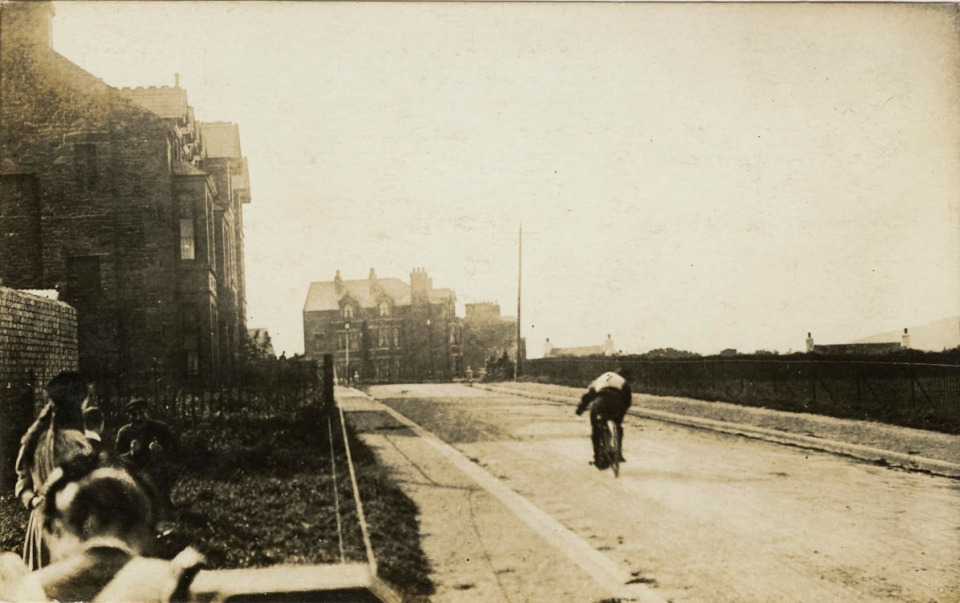 1909 TT rider heading along Albany Road, Peel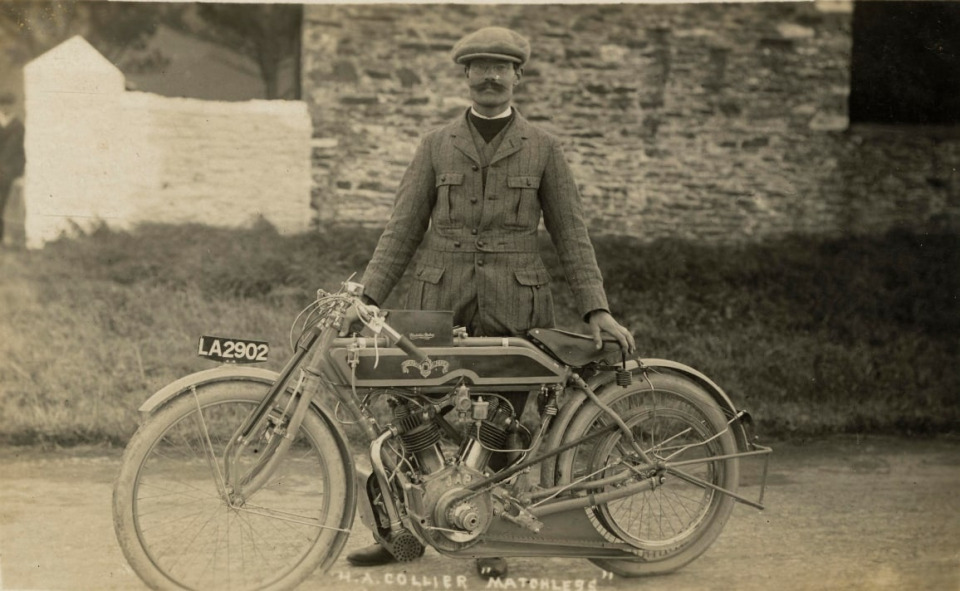 Harry Collier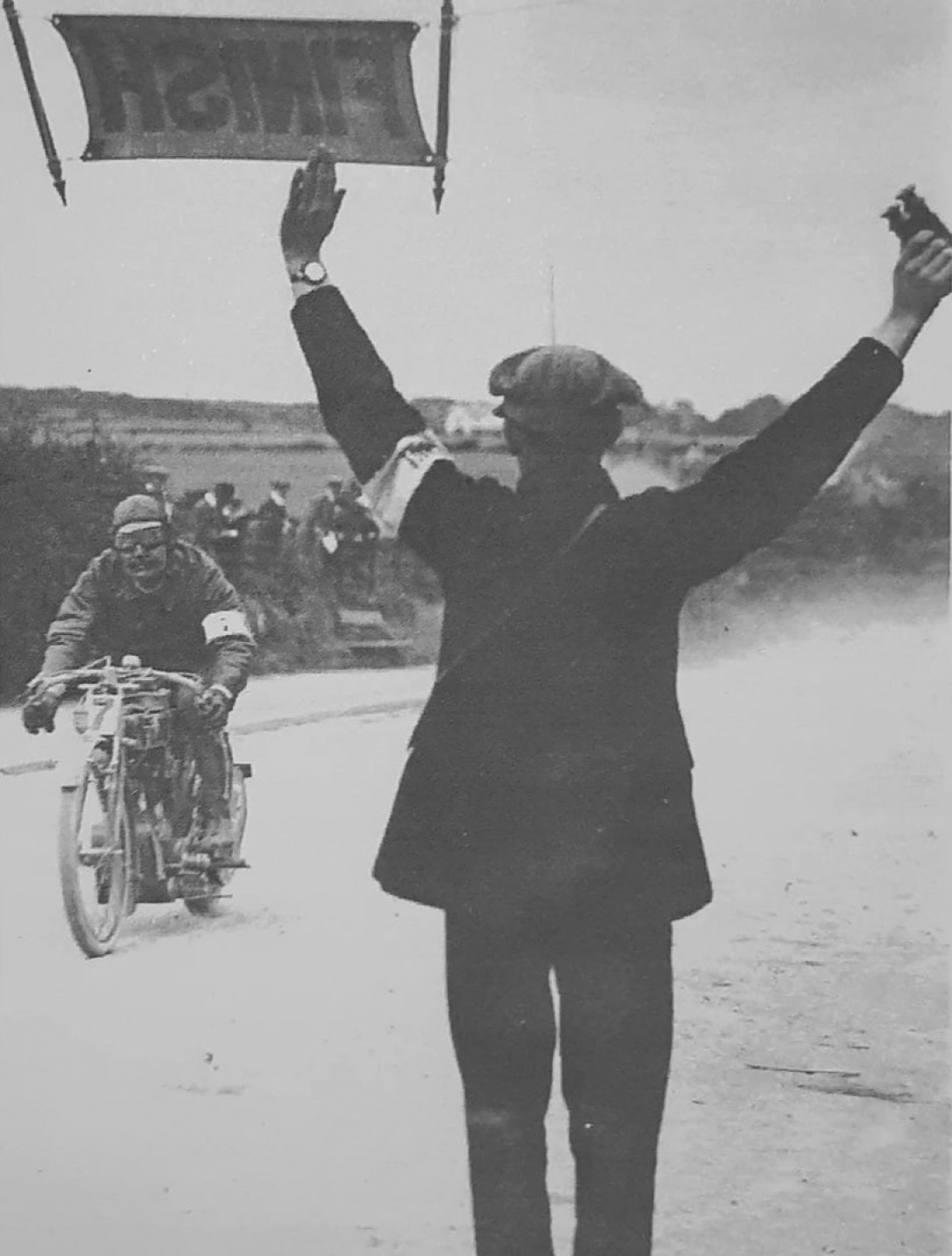 Harry wins his first TT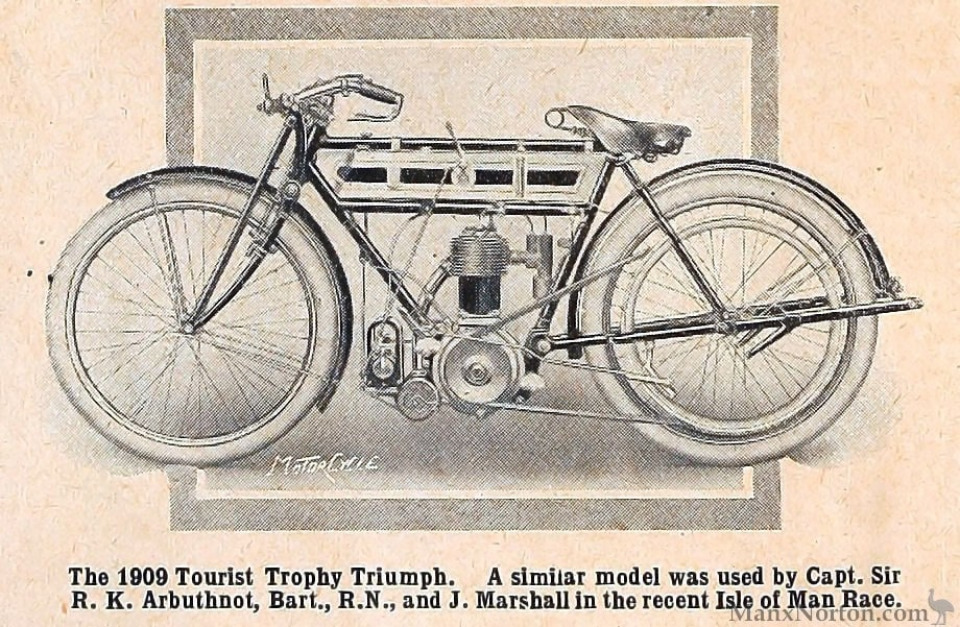 The 1909 TT Triumph.
Credit: wikipedia, iomtt, matchlesslondon, imuseum.
#tt #history #race #tt1909 #Triumph #Matchless
0


Follow
450