1922 Isle of Man TT. Race #11
The 1922 Isle of Man Tourist Trophy introduced a new race, within a race, for 250 cc motorcycles called the Lightweight TT, to be run concurrently with the already-established Junior 350 cc that took place on Tuesday 30 May, and Senior 500 cc race on Thursday 1 June.
Meanwhile, the cost of organising the races had caused a rift between the ACU and the Manx government. The ACU threatened to stage the event in Yorkshire and were also considering an invitation from Belgium; the Manx authorities countered by saying they would run the races through their own affiliated organisation.Both sides saw sense and there was a good entry, in terms of both quality and quantity, for the three races.
🏆Lightweight TT race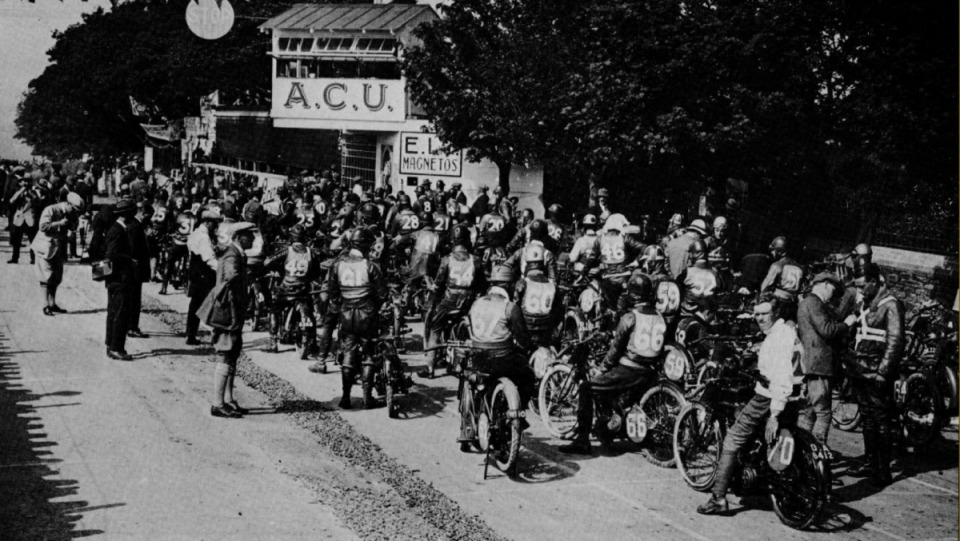 🖼R.G.Flint, No. 67 at the back of the left-hand line, at the Glencrutchery Road start of the combined 1922 Junior and Lightweight TT
The new race was held on Tuesday, May 30th, 1922 at 10:00 am over a distance of 188.75 miles, 5 laps of 37.75 miles each. Lightweight machines were limited of cylinder capacity not exceeding 250cc., they ran concurrently with Junior TT machines of 350cc. Riders started off at intervals of half-a-minute. All 32 entries started the race in Lightweight class and 14 finished. Out of 37 entries in Junior, 35 started and 16 finished. Journalist Geoff Davison won the first-ever Lightweight race on a two-stroke, Levis, while a certain Walter Handley set the fastest lap at 51.00 mph before breaking down.
#1. Geoff S. Davison - Winner of Lightweight Tourist Trophy, £30 and special gold medal.
#2. Dan Young - £20 and replica 1st Private entry.
#3. Stanley J. Jones - £10 and replica.
🏆Junior TT race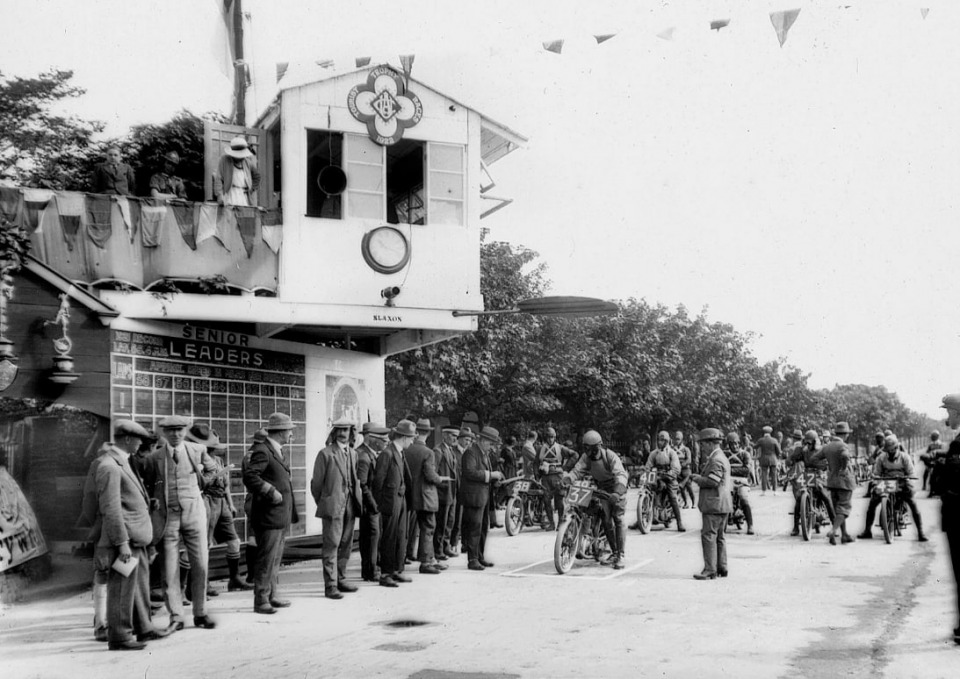 By winning the 350 cc race, Tom Sheard became the first Manxman to win a Tourist Trophy race, with an average speed of 54.75 mph (88.11 km/h), covering 188.75 miles (303.76 km). Stanley Woods, made his debut in the Junior on a Cotton and finished fifth, despite setting fire to himself and his machine at his fuel stop.
#1. Tom Sheard - Winner of Junior Trophy, £30 and a special gold medal.
#2. George Grinton - £20 and replica.
#3. Jack Thomas - £10 and replica.
🏆Senior TT Race
It was held on Thursday, June 1st, 1922 at 10:00 am over a distance of 226.50 miles, 6 laps of 37.75 miles each. Senior TT machines were limited of cylinder capacity not exceeding 500cc. All 67 entries started the race, comprising 56 four-stroke Singles, 5 two-stroke Twins, 5 four-stroke Flat Twins and 1 four-stroke V Twin. Twenty-two riders finished the race.
Walter Brandish, placed second in the 500 cc race would become, in 1923, the first rider to have a bend on the course named after him (Brandish Corner). He just failed – by 22 seconds – to break the four-hour time that the winner Alec Bennett achieved for the first time in a six-lap race that he led from start to finish, with a new lap record of 59.99 mph (96.54 km/h) on a Sunbeam. This was the last TT win by a side-valve machine.
#1. Alec Bennett - Winner of Senior Tourist Trophy, £50 and special gold medal
#2. Walter Brandish - £35 and replica.
#3. Harry Langman - £15 and replica.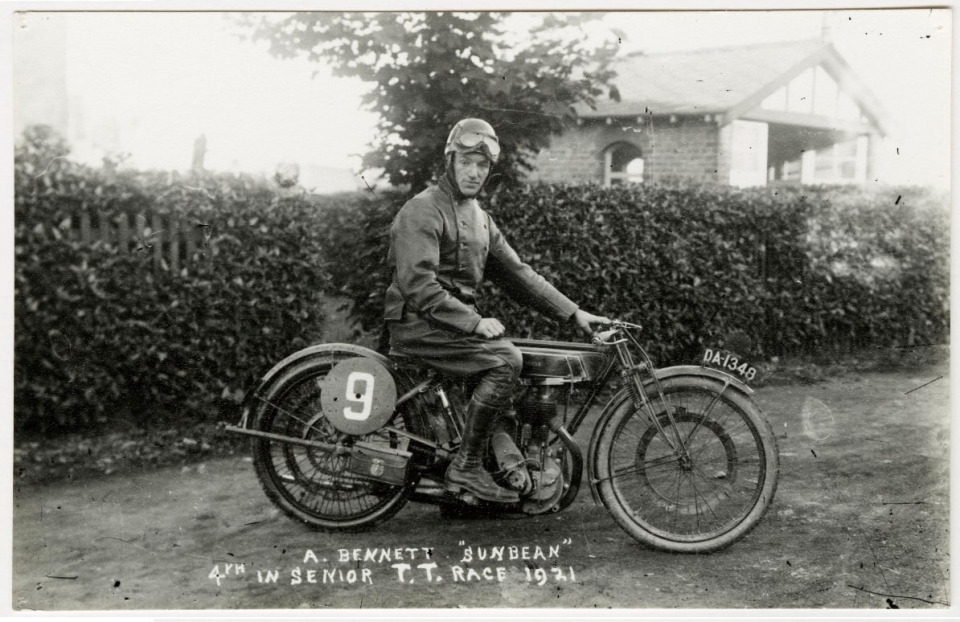 Alec Bennett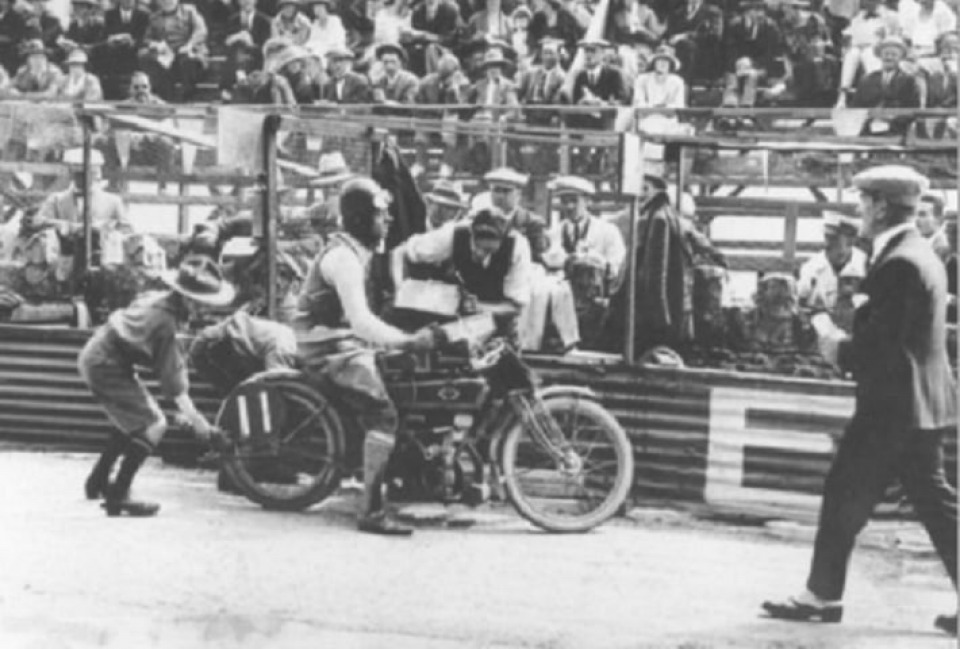 Geoff Davison (Levis) takes on fuel in the 1922 Lightweight TT. The couts are cleaning the number plates. Note also the lack of any safety clothing.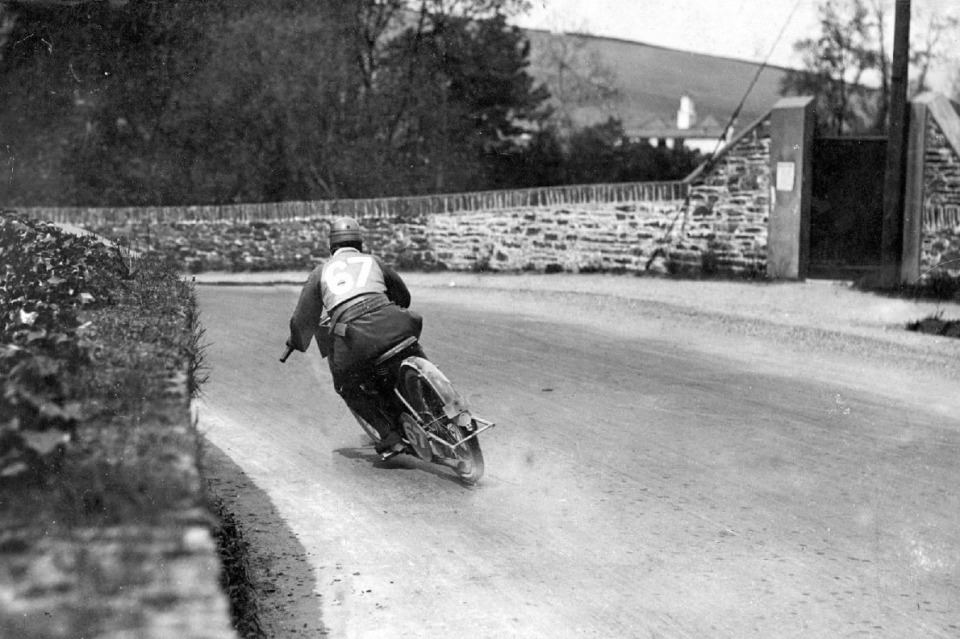 Rowland Flint, IVY, on his way to 11th place in the 1922 Junior TT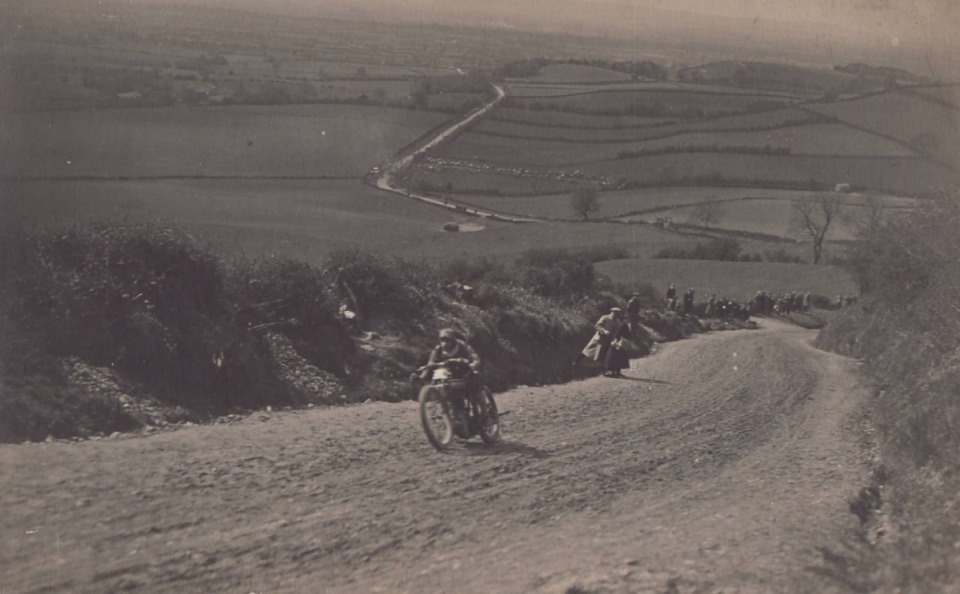 Picture, from Roger Cawthorne of his dad Ralph at Cronky Mona at the IoM; look at the condition of the road and the casual position of the spectators!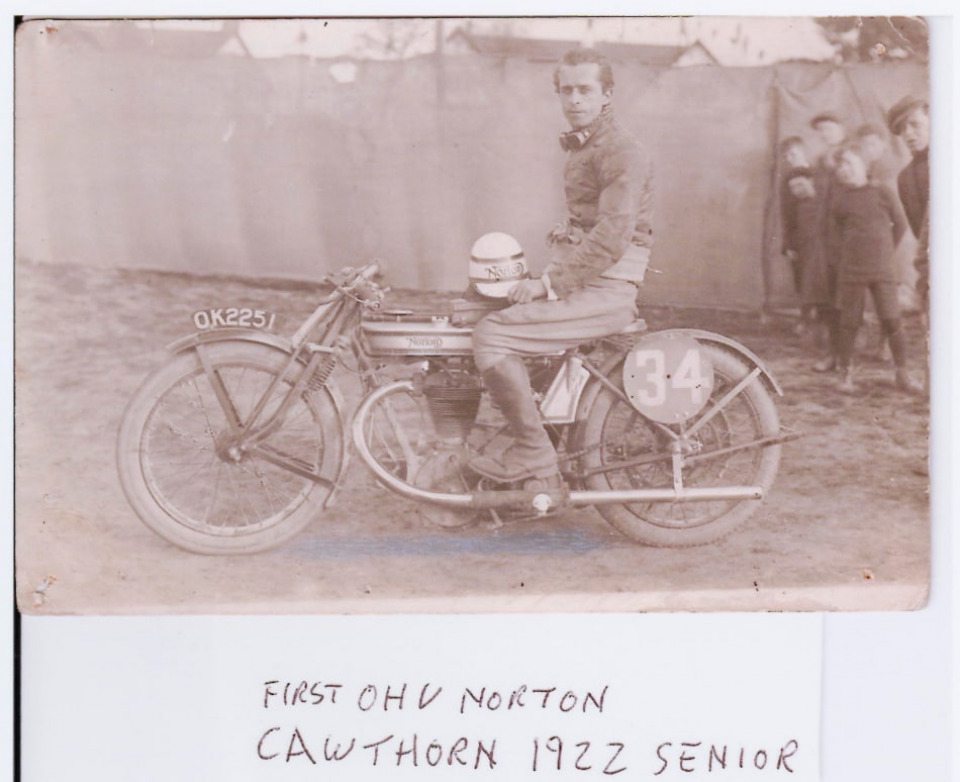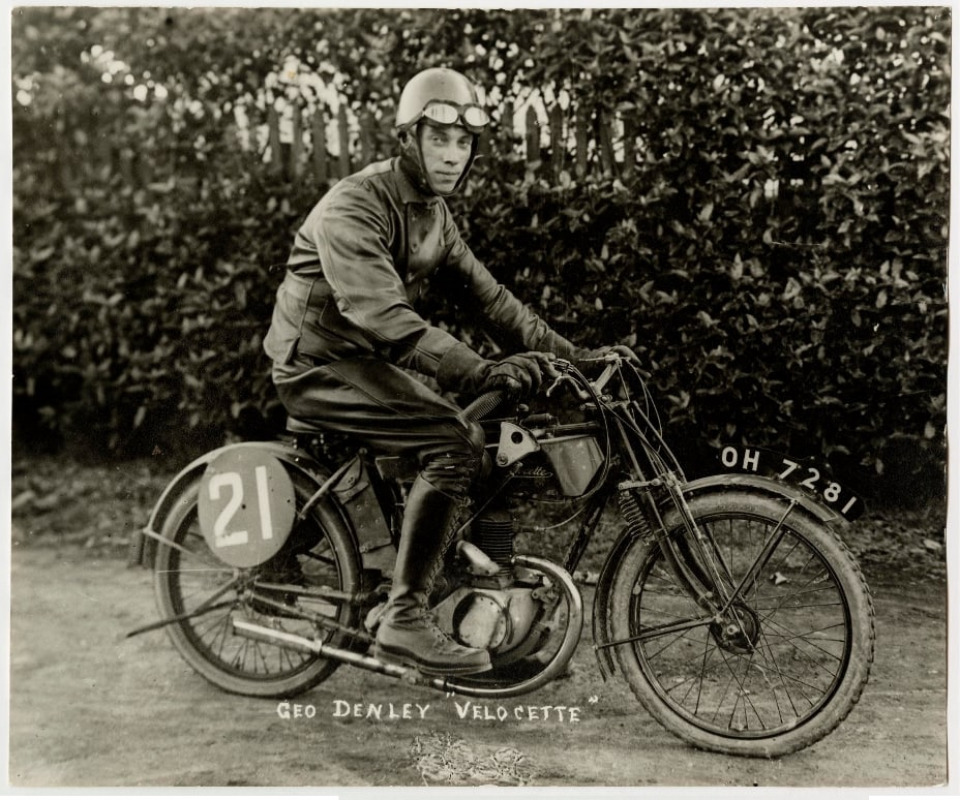 #race #tt #tt1922 #iomtt
0


Follow
1.5K