Rodger Freeth, the man who put wings on the TZ750.
Wings have been a hot topic in MotoGP in recent years. However! Once in the mid-1970s, some people tried big aero parts on their road racers. At that time, in New Zealand, there was a series battle called the "Marlborough Series", but the leading role in that stage was the Yamaha TZ750, which was called the strongest commercially available 750cc machine.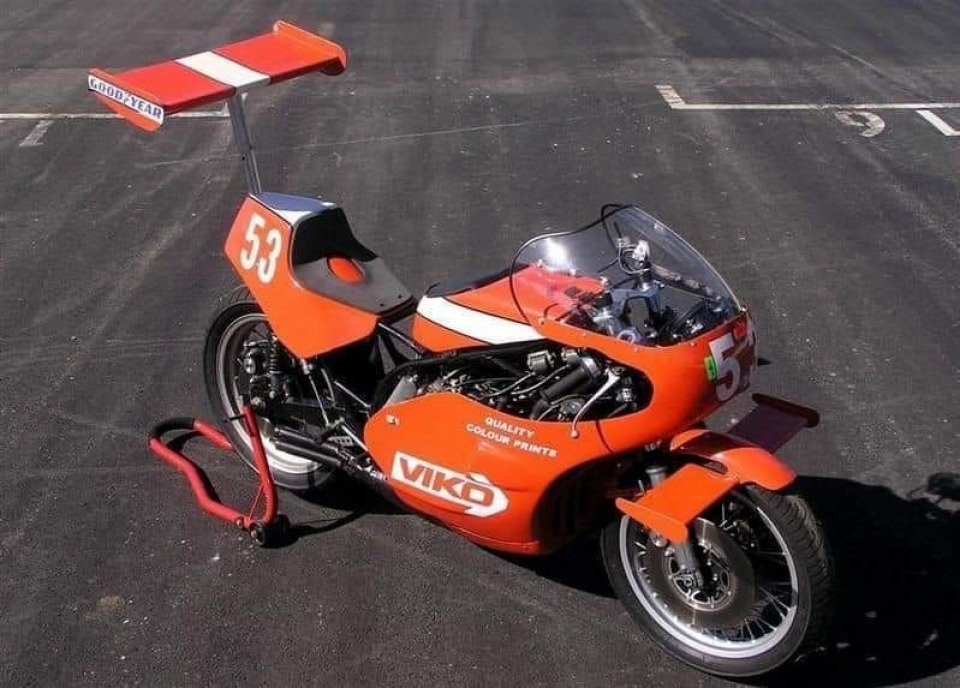 New Zealander Rodger Freeth takes over in 1977 the 162nd twin-shock TZ750A owned by Paul McCraclan. A 22-year-old college student, Fleece will make some modifications to the TZ750A later that year, creating a huge sensation.
At first glance, it looks like an illusion, but Fleece is a "doctor" who received his PhD in astrophysics in 1984, and its wings were created as a product of proper research. The aim of adopting the wing was to obtain better cornering performance by obtaining downforce.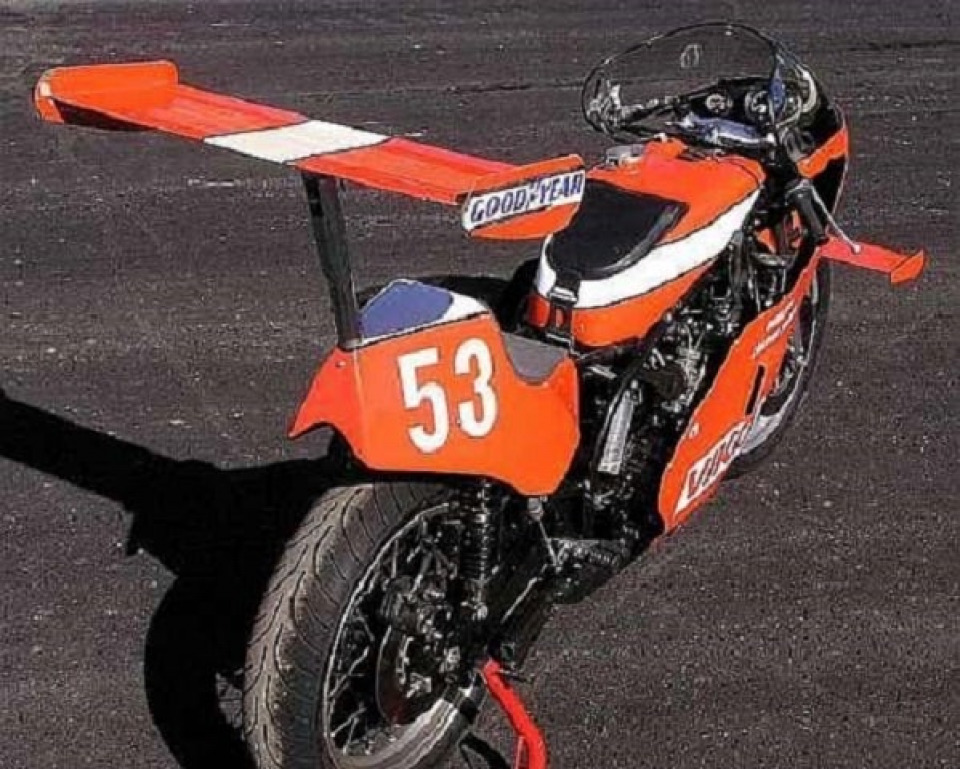 After testing, the fleece TZ750A with wings will race in Manfield in September 1977. However, after complaints about safety issues, race manager Jim Duherty ordered the rear wing to be removed. As a result, we decided to run the final with only the front wing specifications.
The following month, Fleece and his colleagues will take part in a 7.2km public road race in Harksbury. On the morning of the day, the local race steward had not obtained the official judgment of NZACU, so he was allowed to run with the front and rear wings attached. However, for the fleece, I chose a setting with only the front wing attached. In three wet races, the TZ750A took second place behind the Suzuki RG500 driven by John Woodley in all races.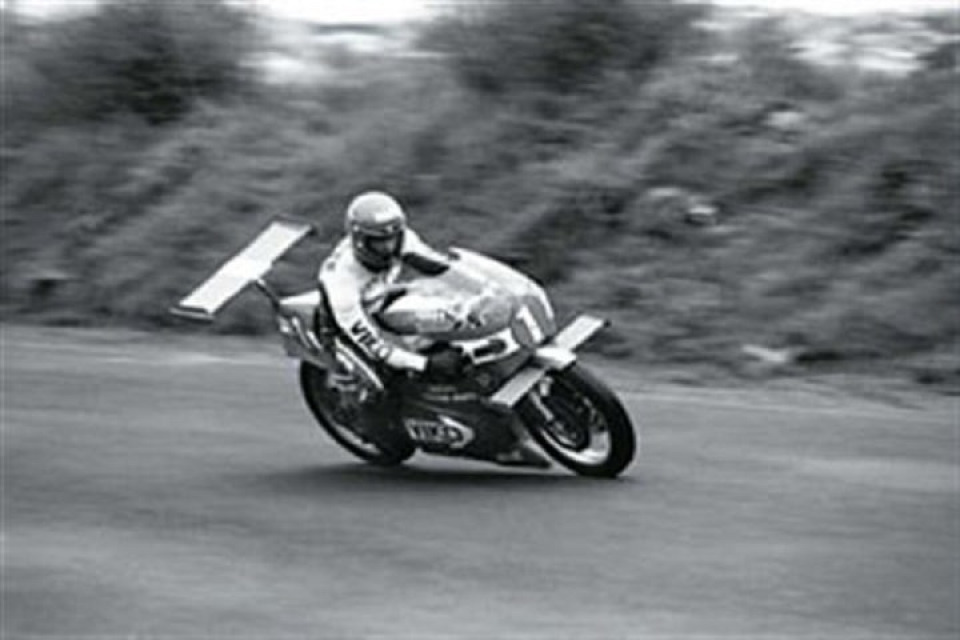 The VIKO-TZ750A performed well, but as a result of the pre-race NZACU meeting at the Pukekohe circuit in November, it was decided that this winged road racer would be excluded from the race. There is a danger of accidents caused by contact in a close battle during a race, and of being caught in a wing that is a protrusion when falling. Fleece was very disappointed to hear this ruling, but did not protest the ruling at all ...
It is similar to the current situation of MotoGP that the pros and cons of wings are being asked about safety. Of course, recent winglets are smaller than the Aero Foil VIKO-TZ750A ... I'm wondering if the winglets will be installed in MotoGP machines after next year or if they will be eliminated.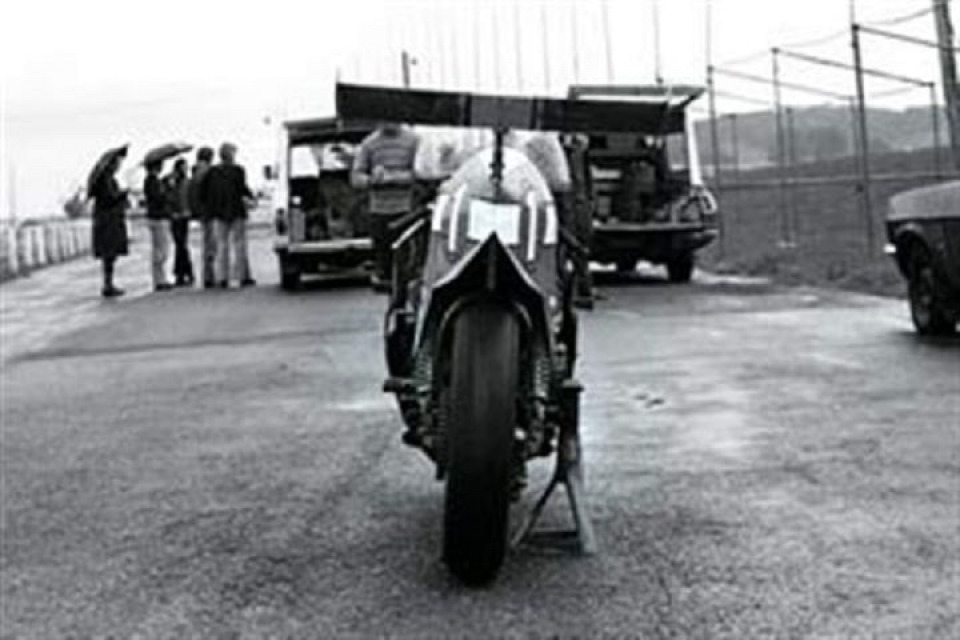 As an aside, one of the works of the genius John Britten, "Exercise bike," also featured a large wing on the knuckle guard. Does New Zealand have a culture that fosters engineers who pursue aerodynamics on motorcycles? (Lol).
0


Follow
1.5K