1933 Isle of Man TT. Race #22
Norton broke even more records in 1933 by achieving the very first one-two-three in both the Senior and the Junior races.
There was no stopping them - or Stanley Woods, who grabbed his second double, making it four wins in two years and six TT victories in all.
🏁Junior TT
In the Senior Stanley Woods established the first race average of over 80 mph while leading from start to finish. It had been a familiar story in the earlier Junior, which Woods dominated throughout, establishing new race and lap records on the way. Tim Hunt chased hard and was only seven seconds behind after 264 miles, with Guthrie third.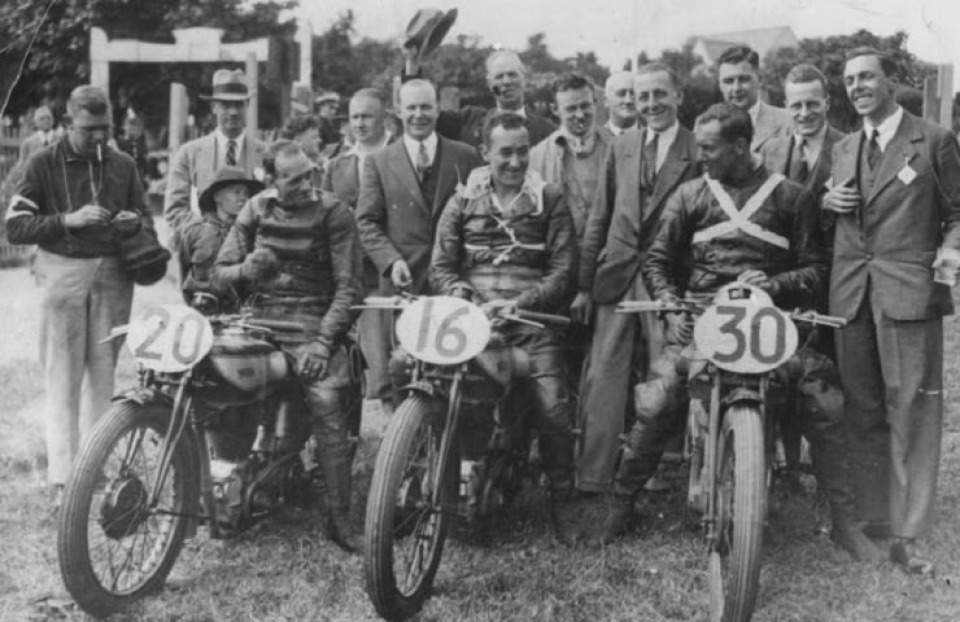 The winners of the 1933 Junior TT: Jimmy Guthrie (who came 3rd, number 20) Stanley Woods (the winner, number 16, at 78.08 mph) Tim Hunt (2nd, number 30). Bill Mansell is behind Woods, at his right shoulder. At the far right of the photo is Arthur Carroll having a celebratory drink! At Arthur's right shoulder is a well-known Norton mechanic, Frank Sharratt.
#1. Stanley Woods
#2. Tim Hunt
#3. Jimmie Guthrie
🏁Senior TT
The 1933 Senior TT Race gave Stanley Woods another Junior/Senior double win. The seven-lap (264.11 mile) race was completed in 3 hours, 15 minutes and 35 seconds at an average race speed of 81.04 mph (130.42 km/h) and the works Norton's taking the first four places along with Jimmie Simpson, Tim Hunt and Jimmie Guthrie.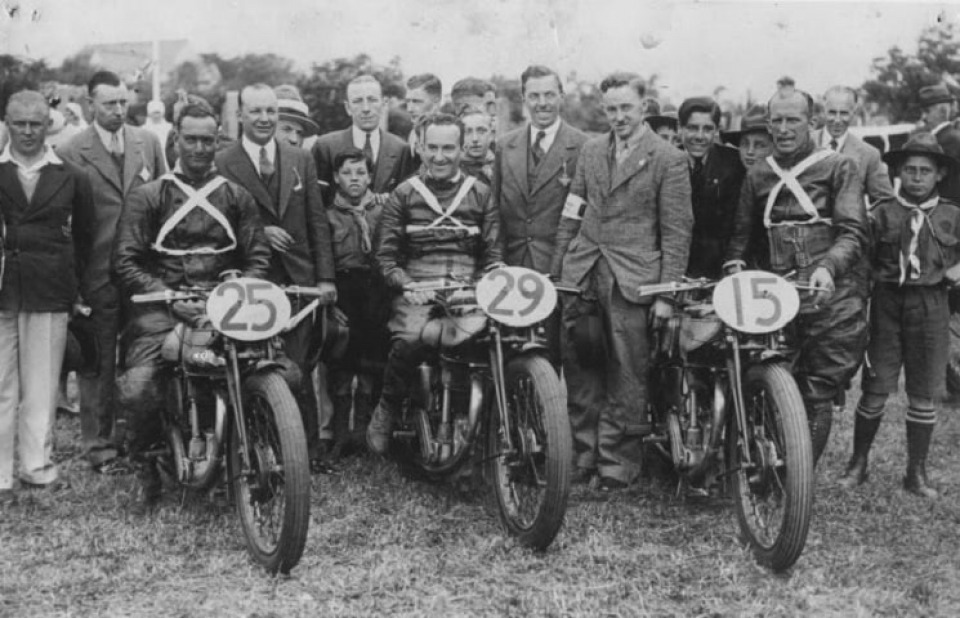 The winners of the 1933 Senior TT: Tim Hunt (3rd, number 25) Stanley Woods (the winner, number 29 at 81.04 mph) and Jimmie Simpson (2nd, number 15). That's Arthur Carroll again at Woods' left shoulder.
#1. Stanley Woods
#2. Jimmie Simpson
#3. Tim Hunt
🏁Lightweight TT
The 1933 Lightweight TT Race was not contested by Norton and the winner was Syd Gleave riding an Excelsior motor-cycle at an average speed of 71.59 mph (115.21 km/h). Teammate Frank Longman, the winner of the 1928 Lightweight TT Race, crashed at Glentramman Corner during the same race and died later of his injuries in hospital.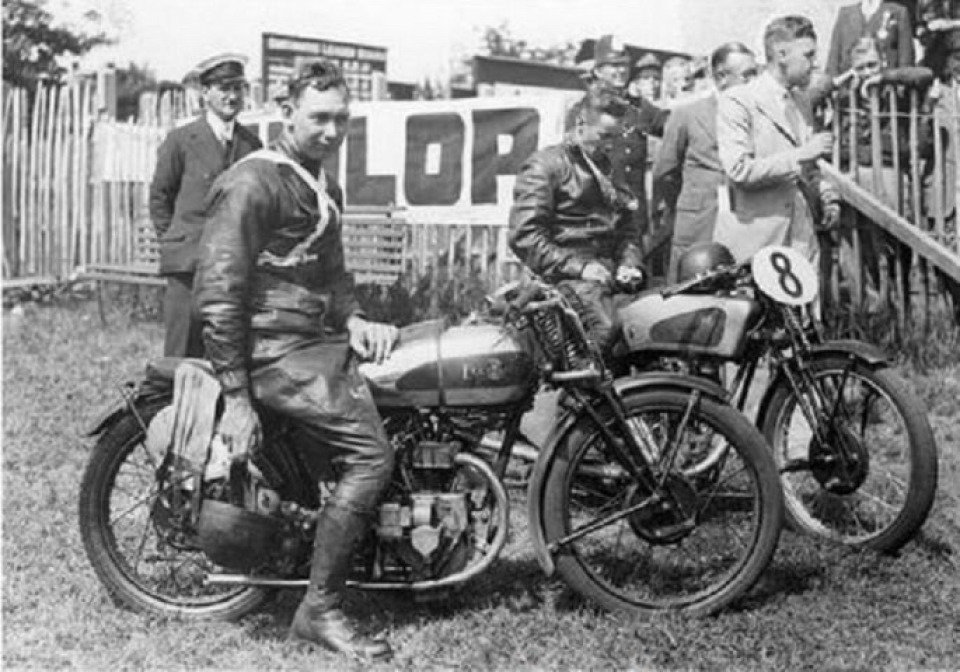 #1. Syd Gleave
#2. Charlie Dodson
#3. Charles Manders
More great pics: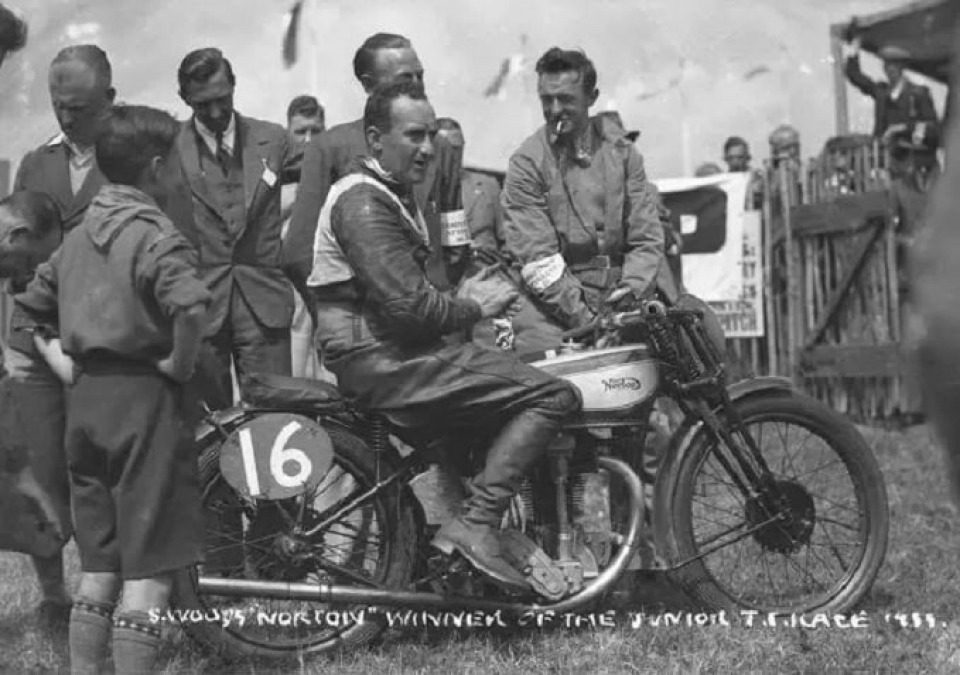 Stanley Woods (Norton) 1933 Senior TT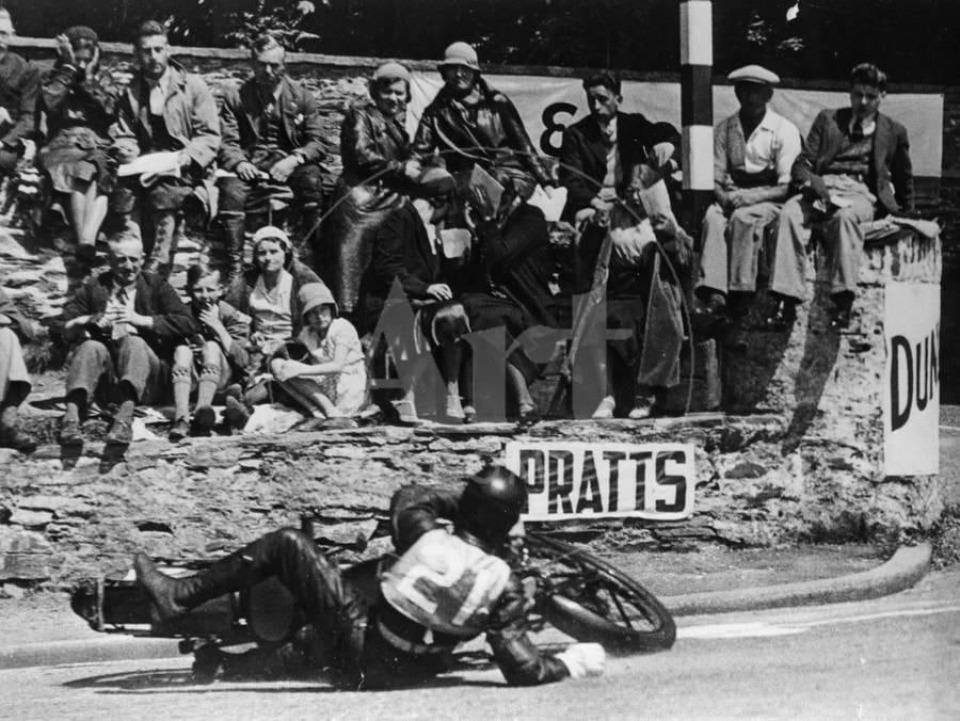 Wal Handley at the Junior Tt, Isle of Man, 1933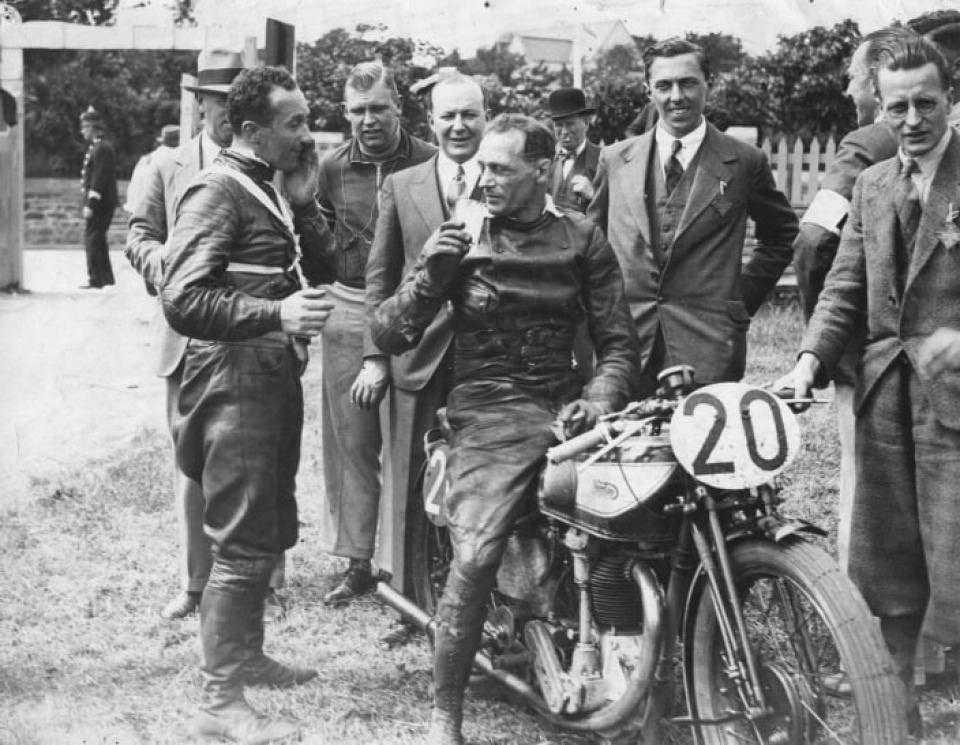 Jimmy Guthrie on his 1933 Model 40 racer; he came 3rdin the 1933 Junior TT. Stanley Woods, the winner, on the left. Bill Mansell is behind Guthrie, Arthur Carroll at his left shoulder. Norton mechanic Frank Sharratt is holding the handlebars.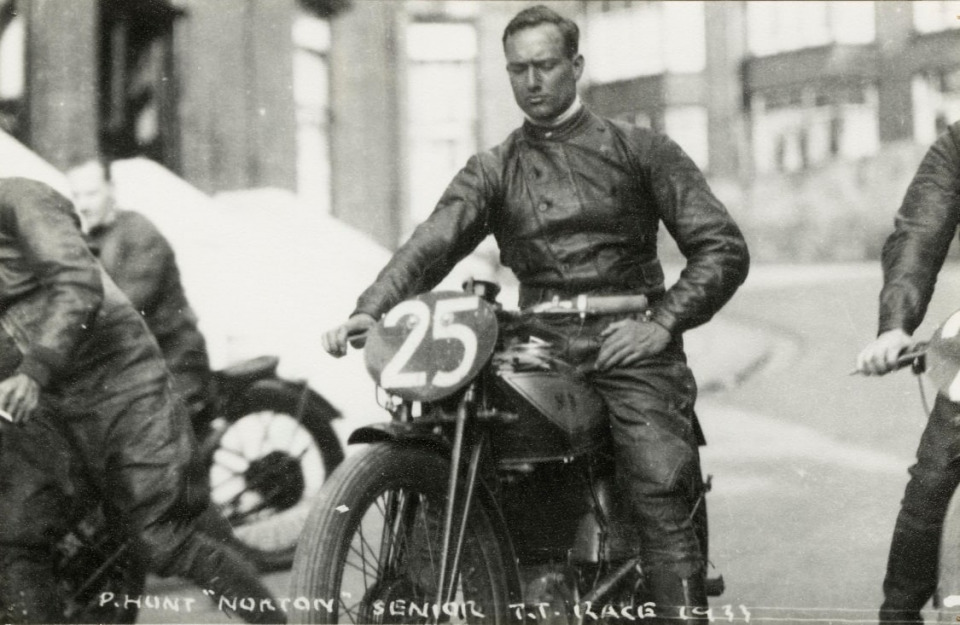 Tim Hunt, known as 'Tiger Tim' poses aboard Norton number 25, 1933 Senior TT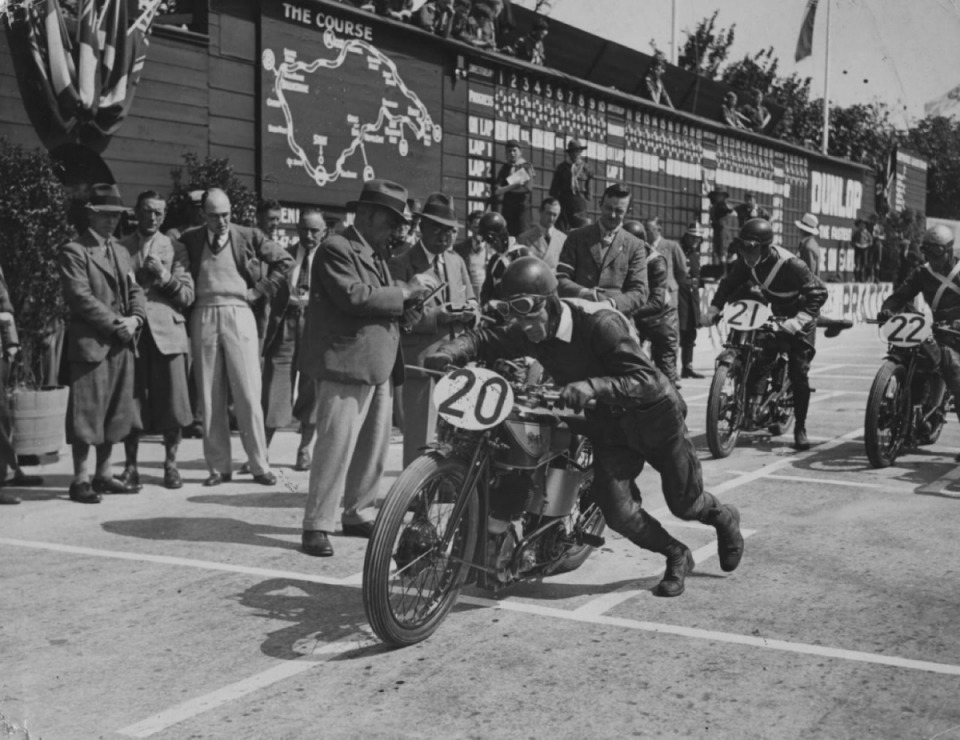 Jimmy Guthrie push-starting his Norton at the 1933 Junior Isle of Man TT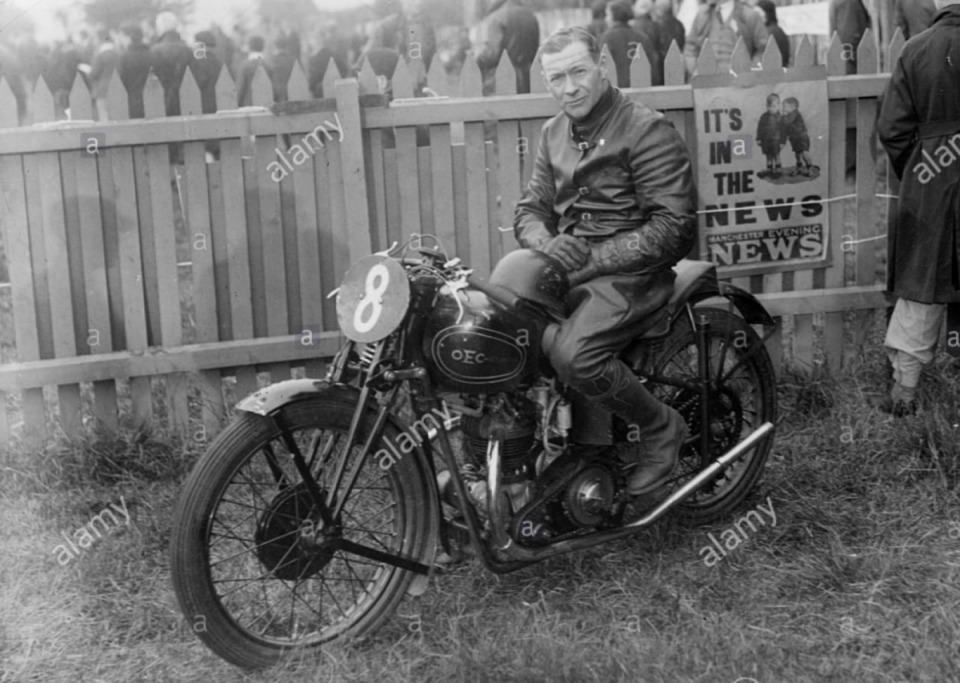 Arthur Simcock on his 1933 Senior TT O.E.C-Rudge; note Webb girder forks and Duplex rear suspension
📸Photos credit: National Motor Museum/Heritage Images/Getty Images, gettyimages, imuseum.
#race #tt #iomtt #tt1932 #trophy #Rudge #norton #NewImperial #Excelsior
0


Follow
1.5K