Portugal and a little of Spain 2017. Part 1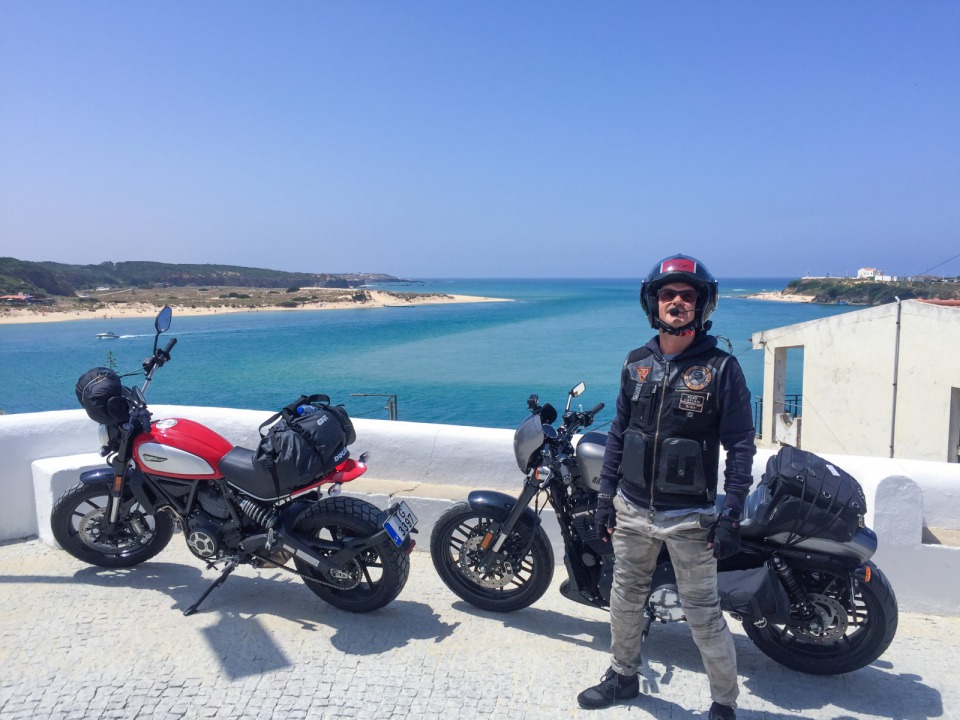 I want to share my travel experience to Portugal and Spain on a motorcycle. It all started with the fact that my good friend pushed me to purchase a new motorcycle, and I am very grateful to him! gave me an opportunity to think about the journey, as before that I had Honda of 1974 and I did not risk to travel for long distances on it.
We immediately decided to combine the trip on motorcycles with the surf camp on the coast of Portugal, because there are excellent waves there. The first goal is a good ride, then relax and enjoy the waves.
Since the distance from Riga to Lisbon is about 4000 km, it was decided not to waste time on the road and send motorcycles to a logistics company before Lisbon and go by plane. We collected a box for transportation that occupied 2 flight seats and had 2 motorcycles in it. The box was 2400 by 1100 mm in size.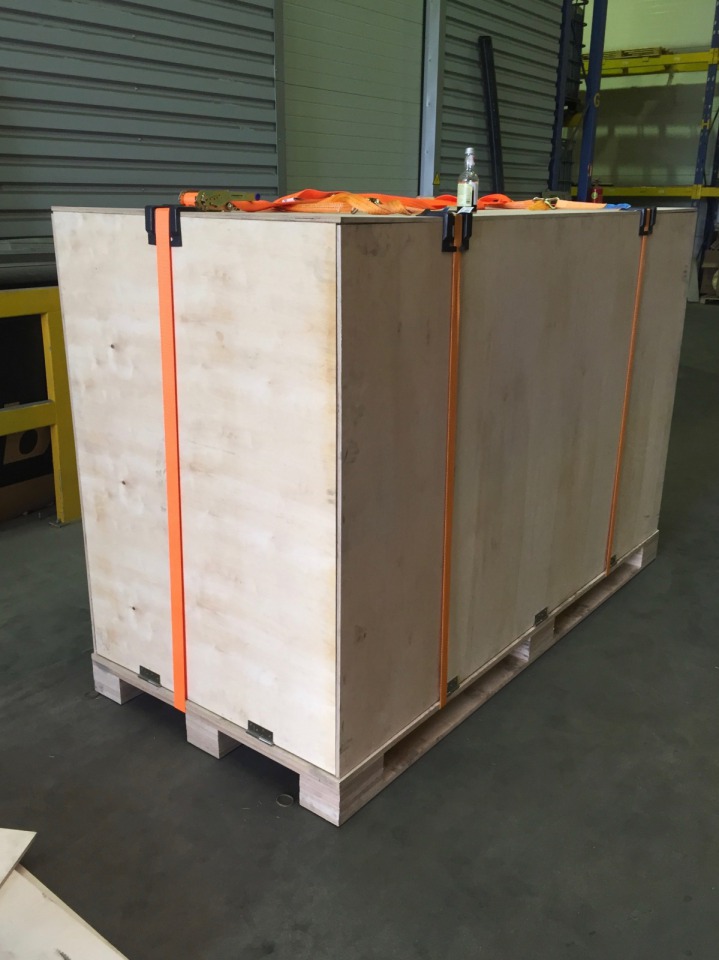 First there were some problems with logisticians who for some reasons refused to provide logistics, and then a problem was in lacking of a warehouse that will accept us. And the issue was in the fact, that we need to leave the box after picking up motorcycles. Then the thing came to my mind to send a box to the parking near the airport www.aeropark.pt. And we were lucky that there were sympathetic parking workers who helped us in everything without any problems.
The first day
And then we sit down in Lisbon at about 7:00 p.m. In the photo there is the bridge called 25 April, connected Lisbon on the north (right) and Almada on the south (left) bank of Tagus river. The bridge crosses the place, where Tagus reaches the Atlantic Ocean.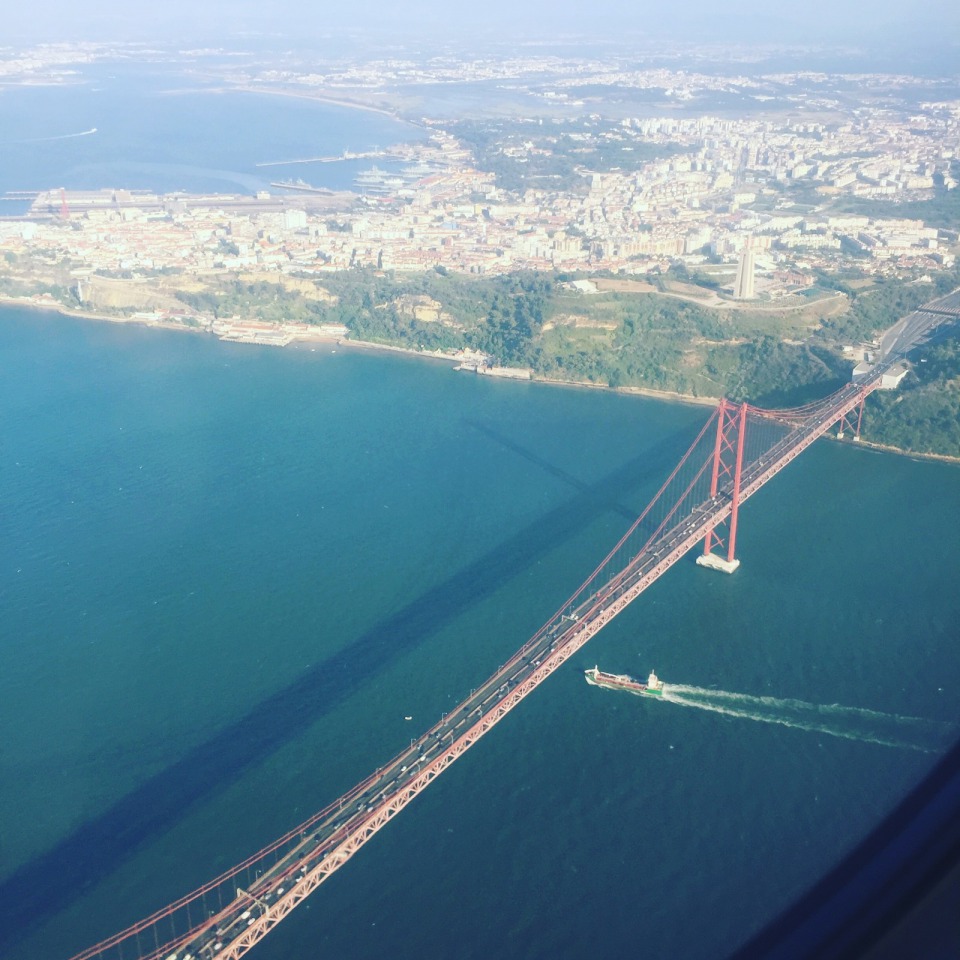 Arriving in Lisbon, we immediately went to the parking lot. Seeing the box with the motorcycles, we were very happy, as were worried all the time. We didn't know, will they arrive in time, and, what is more important, will they arrive safely…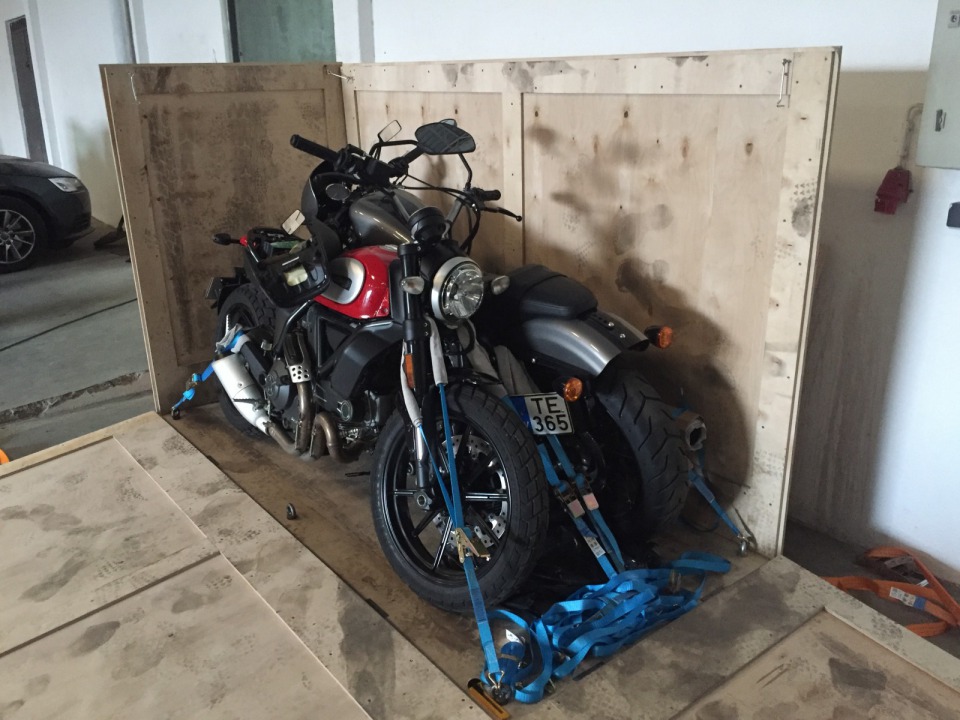 The only thing that we knew for sure was that we were waiting for a discharged harley with no key access, and that we forgot to put it in the service mode when we sent it. And it screamed all the way in the box. Actually, it isn't easy to start the Harley! It took a little more than an hour.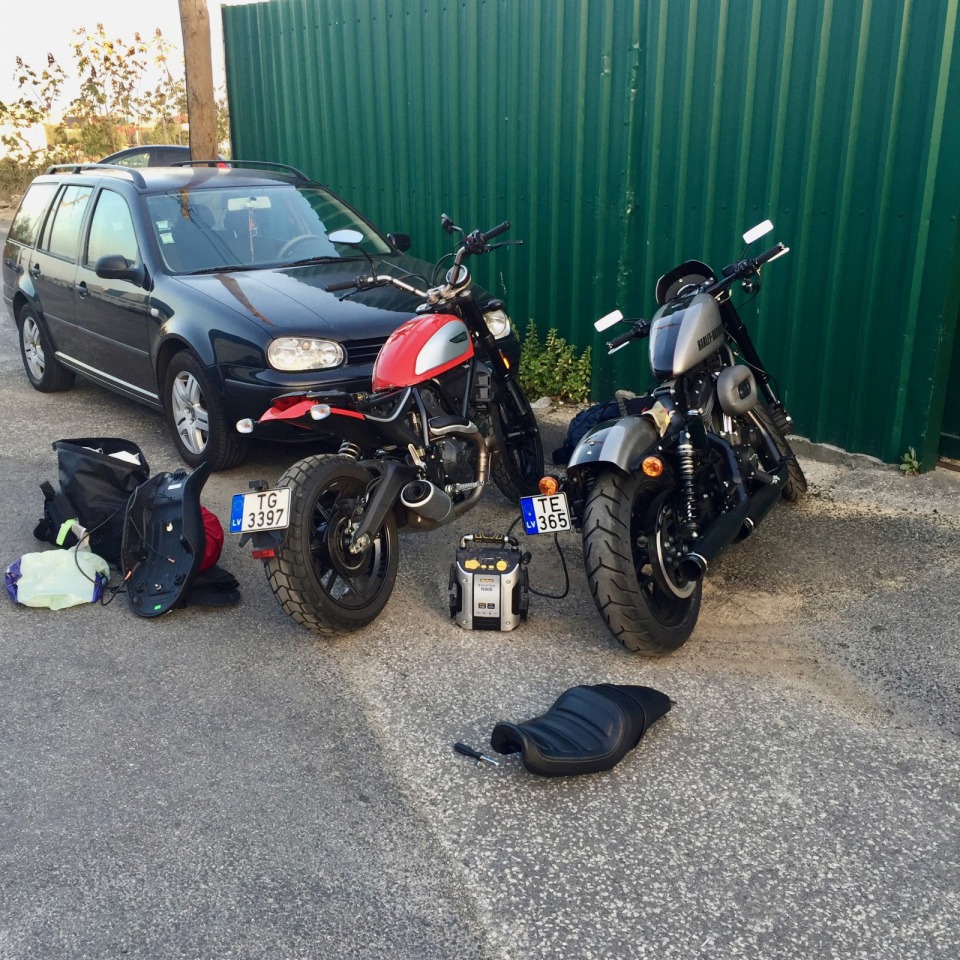 To be continued....
1


Follow
2.2K