Reconstruction 78 GS1000 (#4)
Cleaned up and partially restored my gauges....numbers are still a bit sunbaked....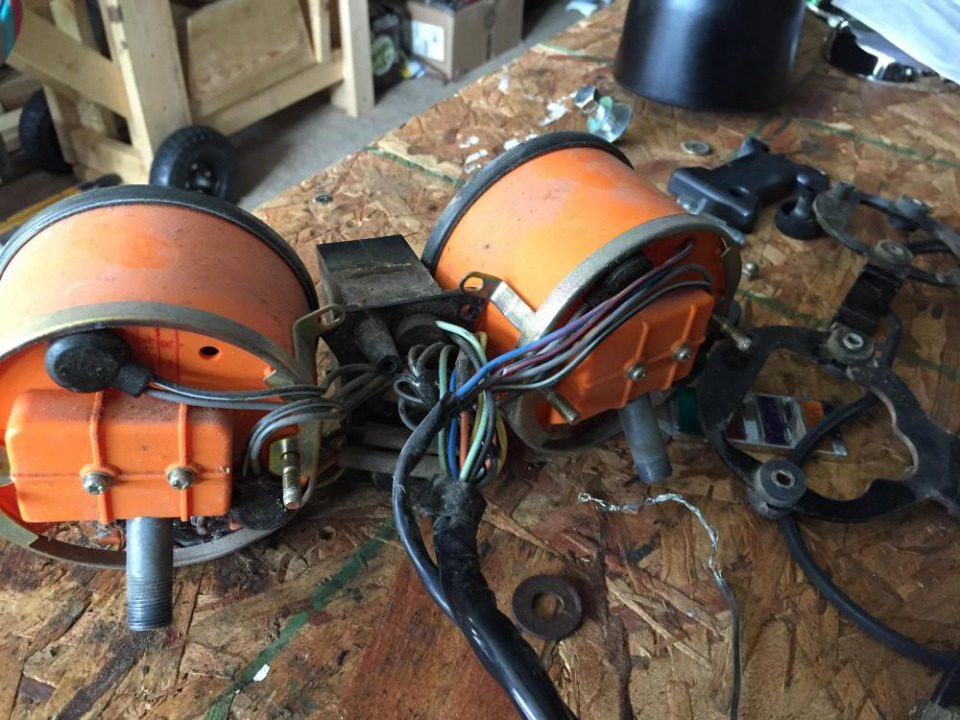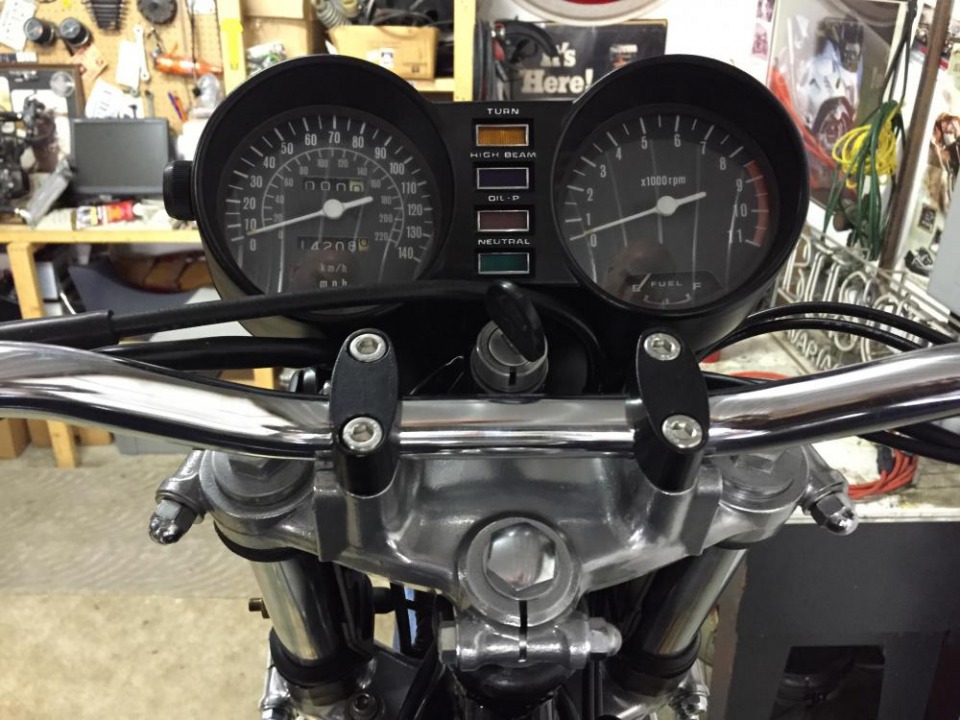 With most of the wiring taken care of, it was time to get to the brakes.
I had rebuilt the rear 600 bandit caliper, and figured out how to mount the 600 Katana master in the original position. But I had to make an actuating rod from the stock pedal to the master.
I also had to make my own brackets to adapt the 600 Katana front calipers to the GS1100 forks and GS1150 rotors.
And was hoping that a B-King radial master would be enough to get it working without too much lever travel, with the antidive.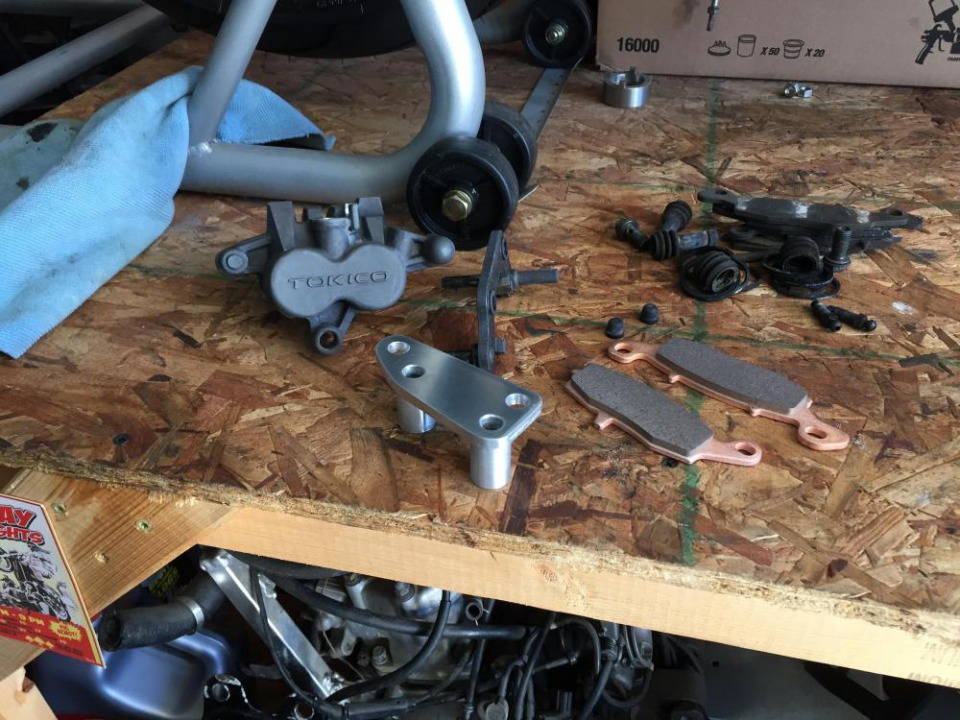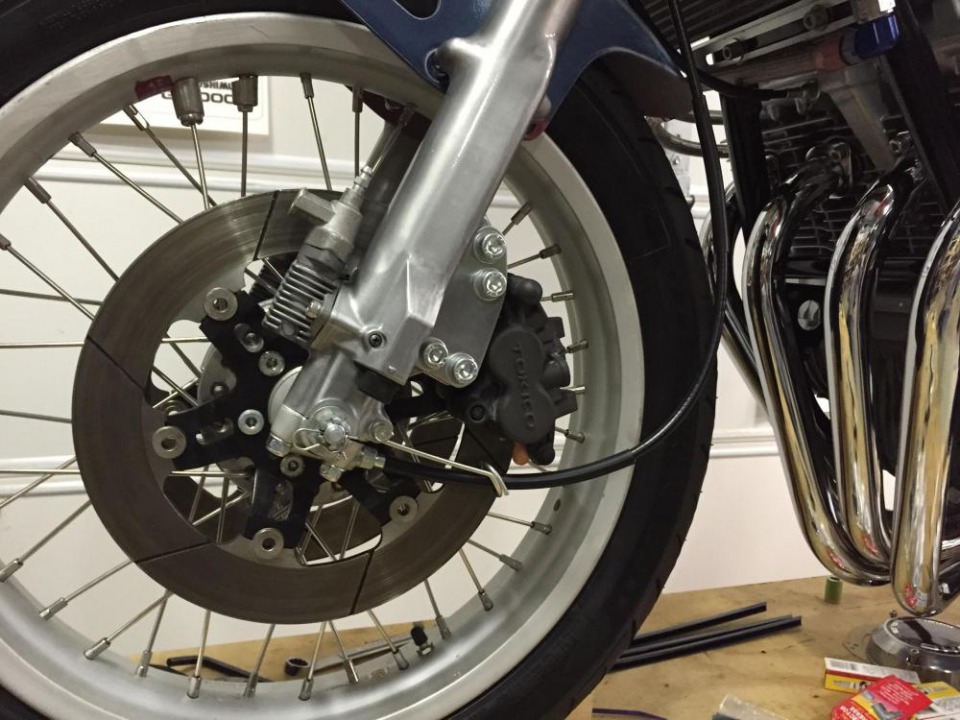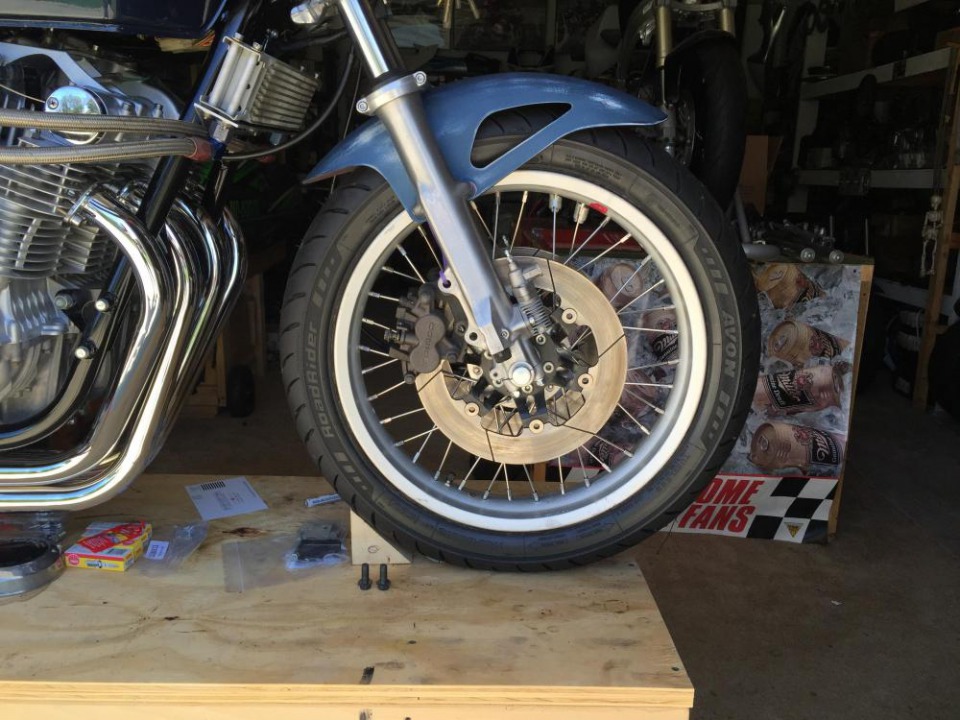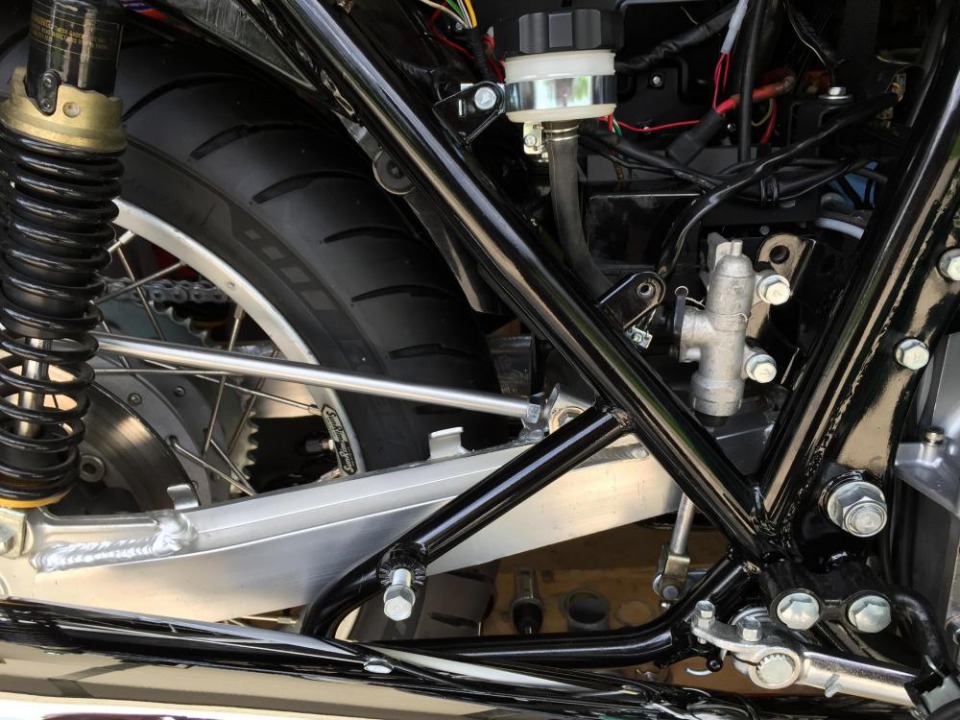 I stole the seat off my other GS1000, and put the near mint stock one back on, that originally was with that bike.
This seat has a very good base, but the foam was a bit chewed up, which was why I cut it down.
After I got the foam shaped how I wanted it, I made a half assed cover for it, and actually looked almost usable.
It will get a better cover before it's all done, don't worry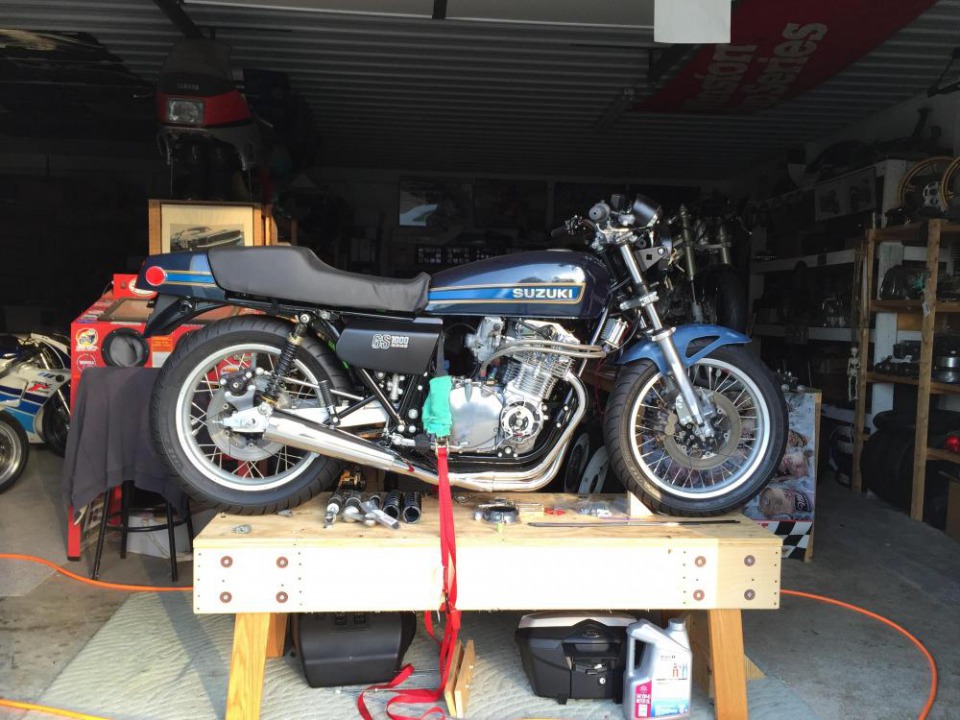 I started dragging my feet a bit, as it seemed I was almost afraid to finish it....
The carbs still need to be soda blasted, sonic cleaned, and rebuilt with a Dynojet stage 3 kit.
I had imported a RGV250 VJ23 from Japan around this same time period, so I was having a hard time concentrating on one thing for very long.
(as the VJ23 came in pieces in a box, engine shipped in a separate box)) ?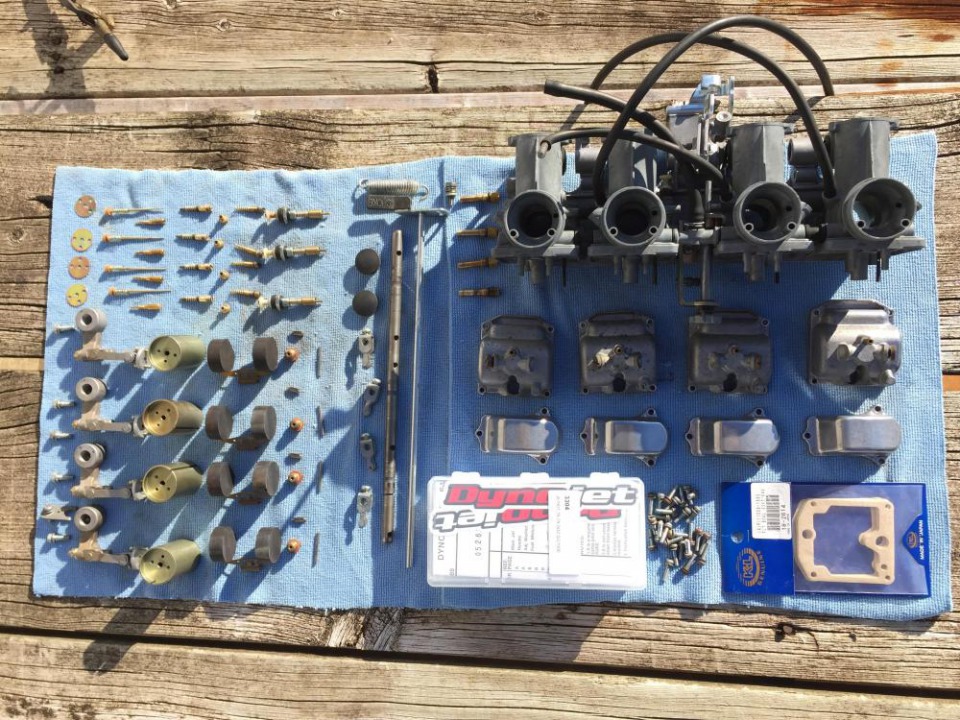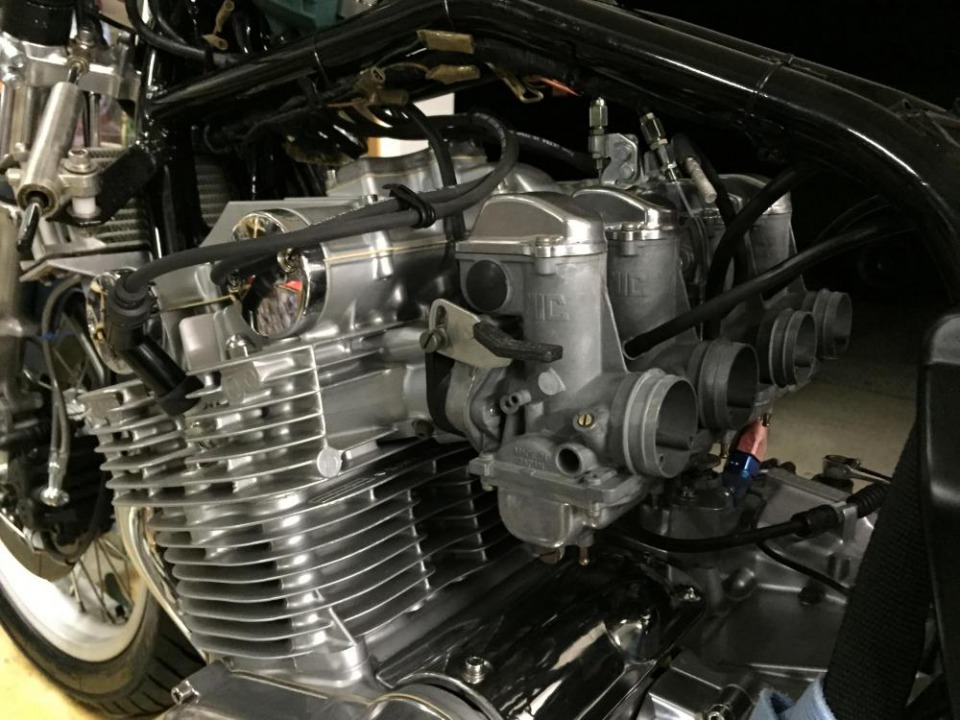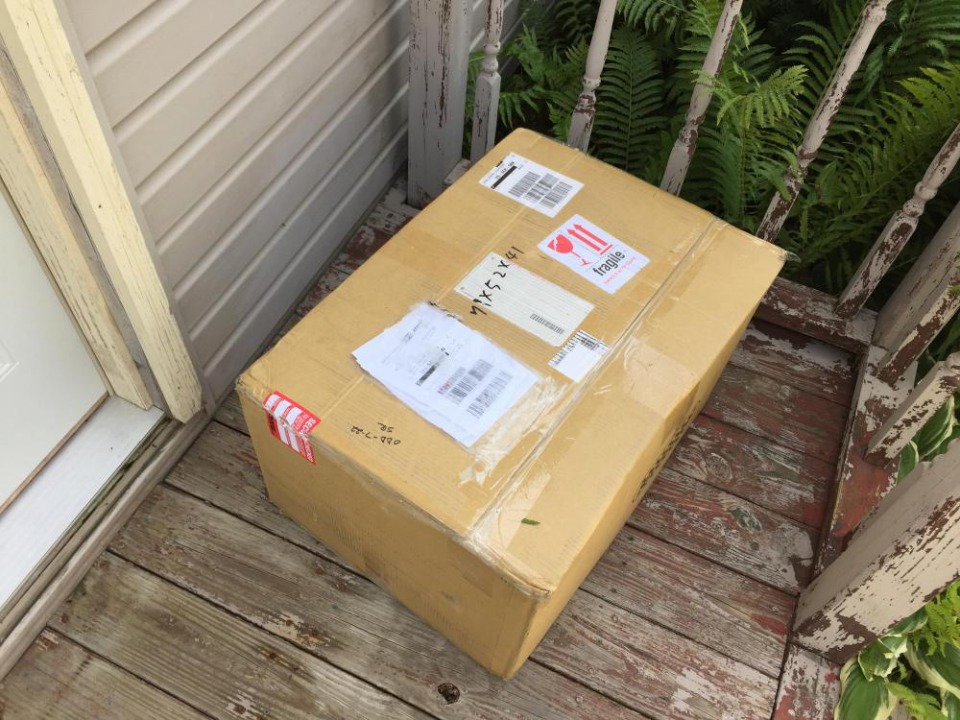 t was time to see if all my work was any good....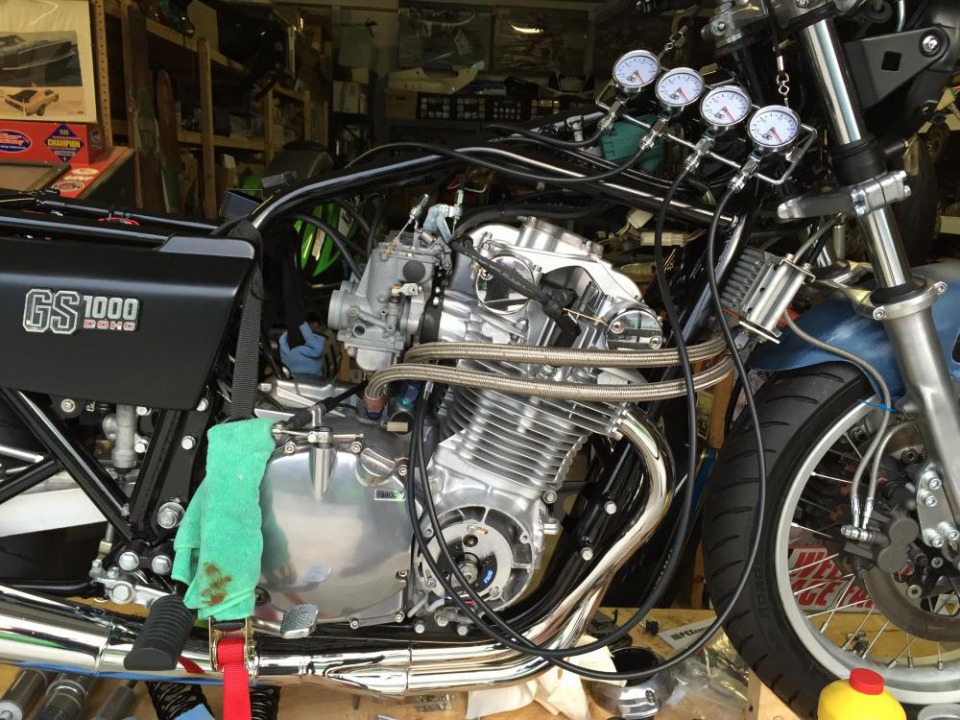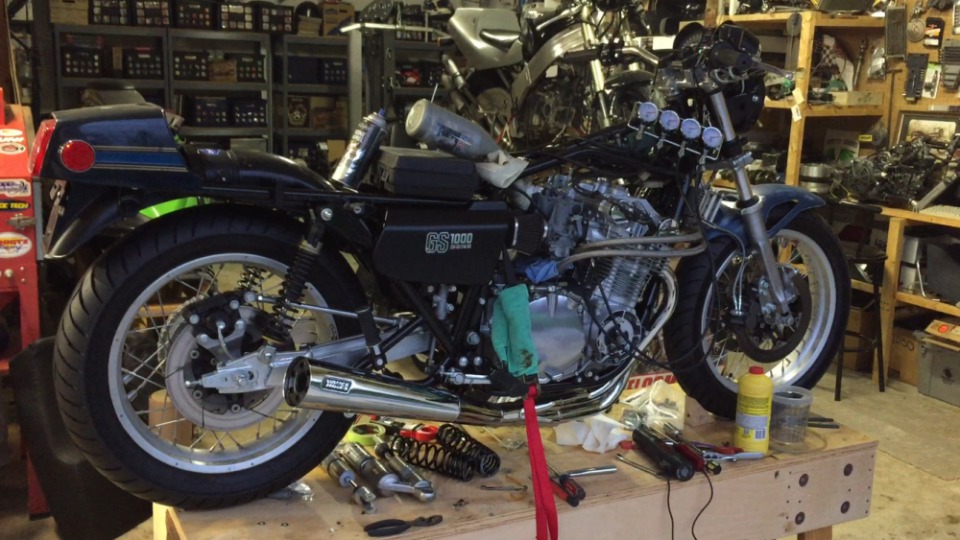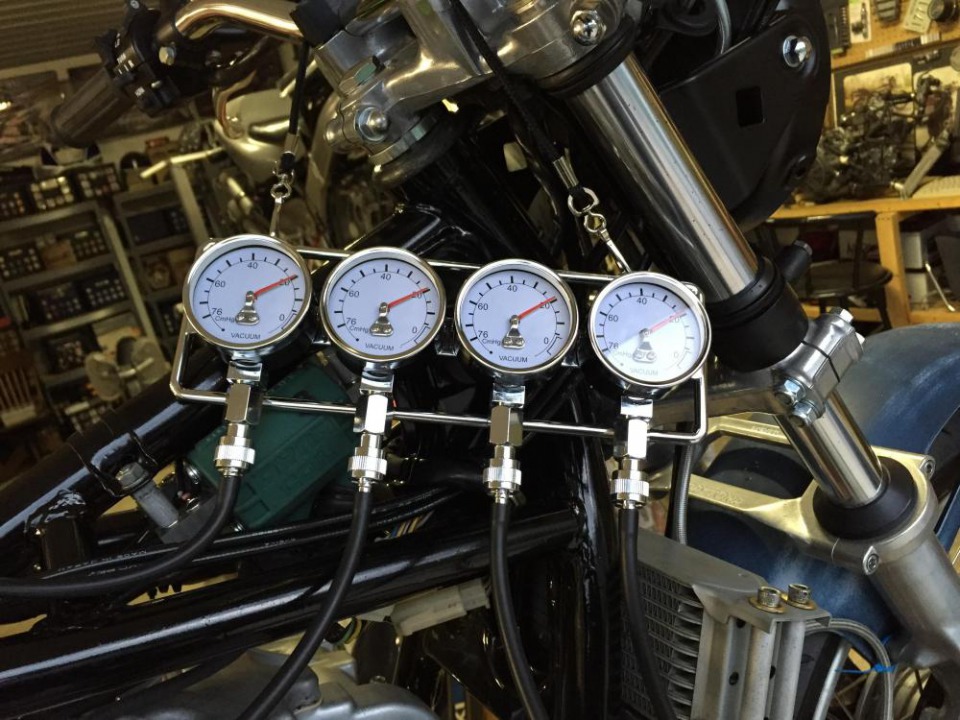 I took the seat to get recovered, and bought a brand new fuel tap (GS850 which I needed to modify to make work) The one I rebuilt had a hole ate into it from the acid/vinegar, that I had in the tank... :(
Put on another seat that I originally bought for the black bike, (since I stole the one that was on it earlier) that has an excellent base and good foam to work with....but ugly cover.
Tank was reasonably clean inside, and I got an extra fuel filter to keep out as much crap as I could from getting into the carbs.......And.....
I decided it was time to run it up the road....!!!!!!
No plates, no insurance, no riding gear, no worries.....:stop:
I didn't give a fuck, I was going for a ride...!!!!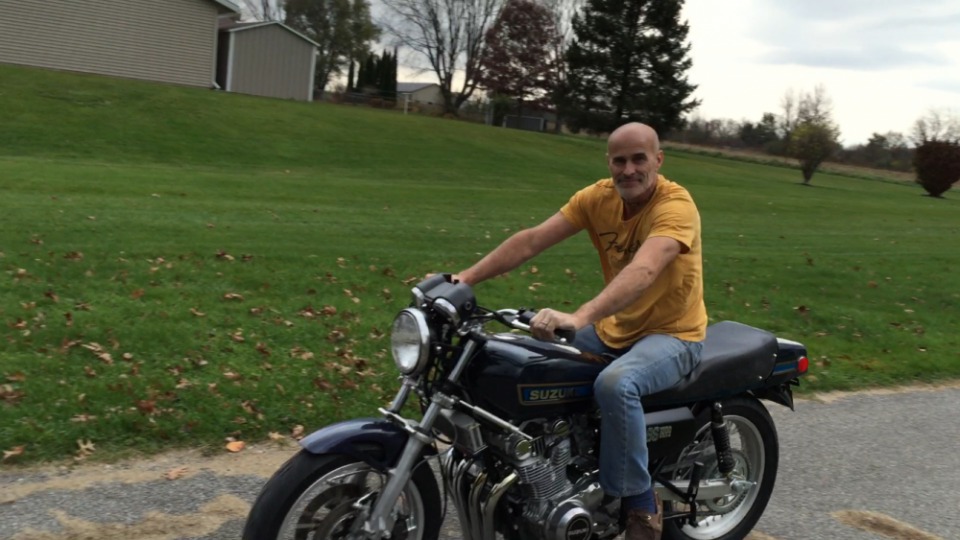 It ran perfectly, although after checking plugs, I could see it was running a little rich (put the bigger of the two main jet options from the Dynojet kit in).
The seat didn't turn out exactly like I hoped, but the guy would have needed the whole bike to make it right (maybe before spring?)
Brakes are still an issue, and I need more time on the road to get a feel for the carb settings.
Tank needs cleaned out better yet, and my piggyback shocks need to get sent off to rechrome a rust/leaking shaft...
But considering all I did to it, I'm happy nothing fell off or has blown up yet.
Snow is here now, and the project has stopped.....I'm seriously burned out from working on bikes (finished 3 of them this year...but not the VJ23 yet) But I will do a story on the VJ23 here soon in watercooled/two stroke/V-twin.....which it fits all three categories...
Time for a break until early spring I think....
Happy Holidays to those who read this soon, and to those others......I'll be back in spring to give a full ride report.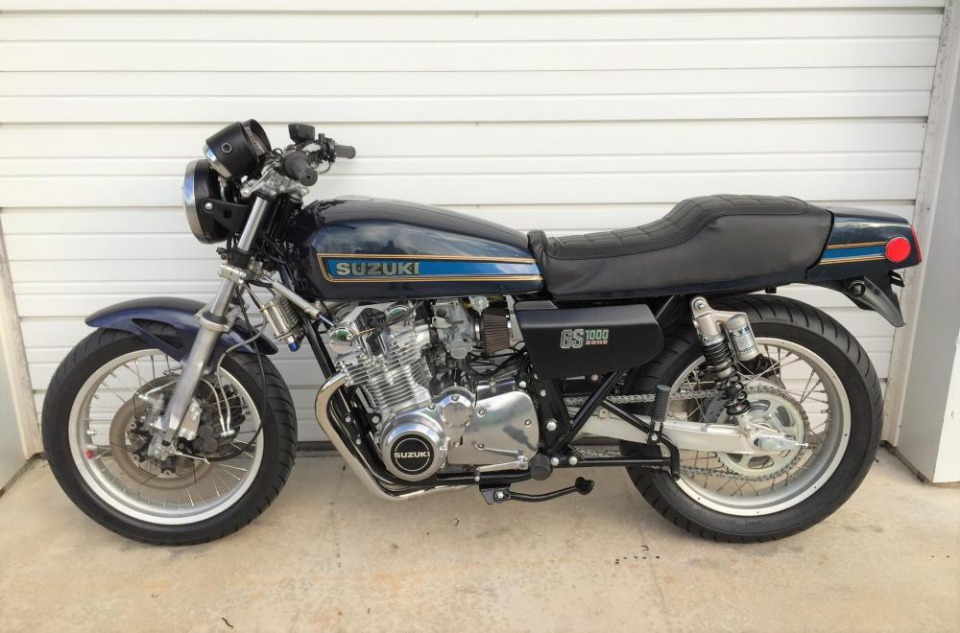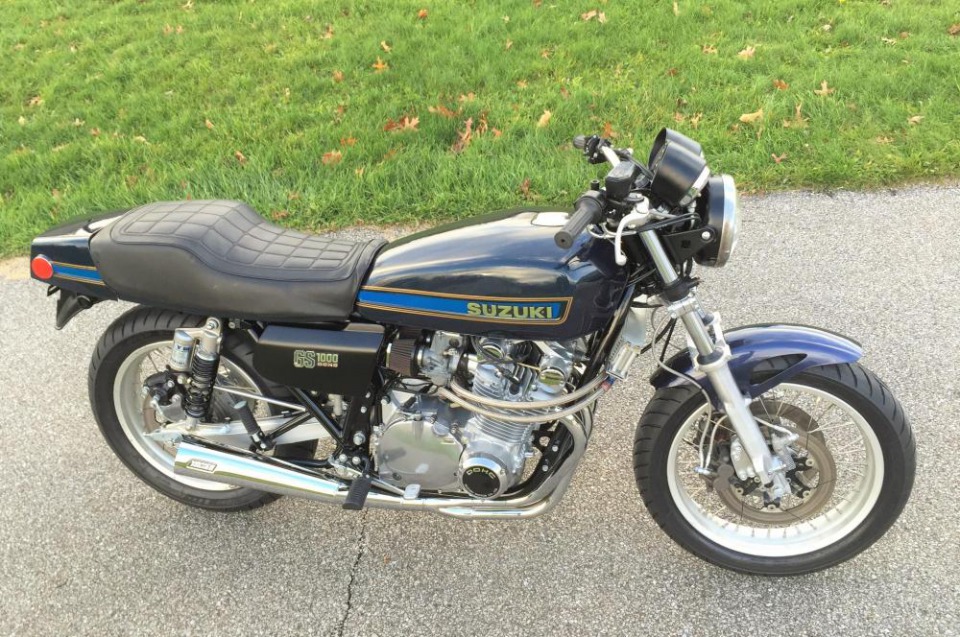 A view of some of the parts that got left behind.... Not sure what I'll do with them all, but I doubt I'll ever use any of them....
Pulled tank off today, and will be filling with vinegar one more time. Getting a bit of orange in the floatbowls still. Also will be getting a pingle fuel tap, since I no longer have a vacuum line coming from the carbs on the 29's...Need to get one with a reserve, since my gauge isn't cooperating yet. Been running with tap on prime at the moment.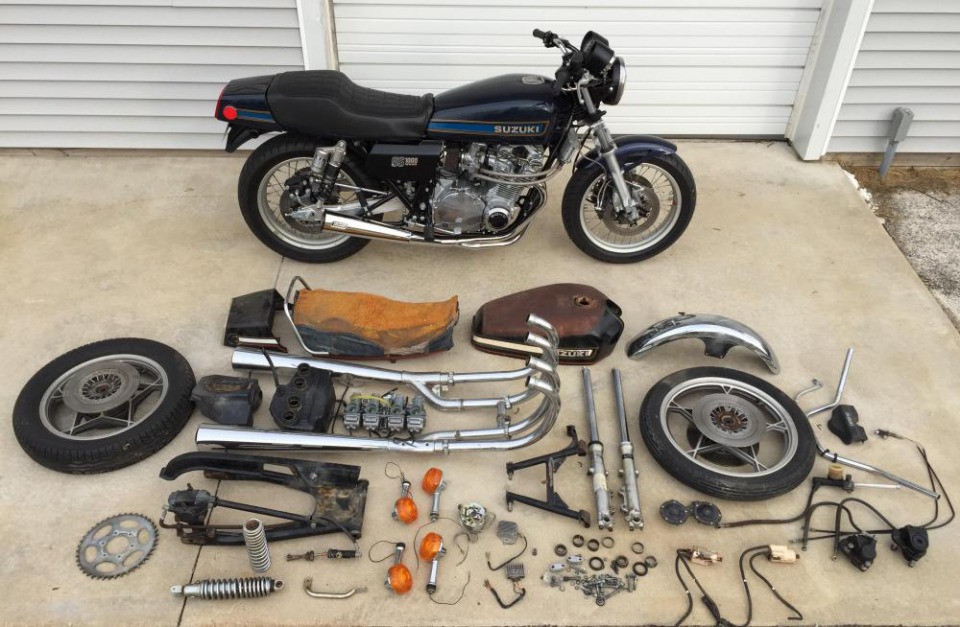 0


Follow
2.9K