Portugal and a little of Spain 2017. Part 2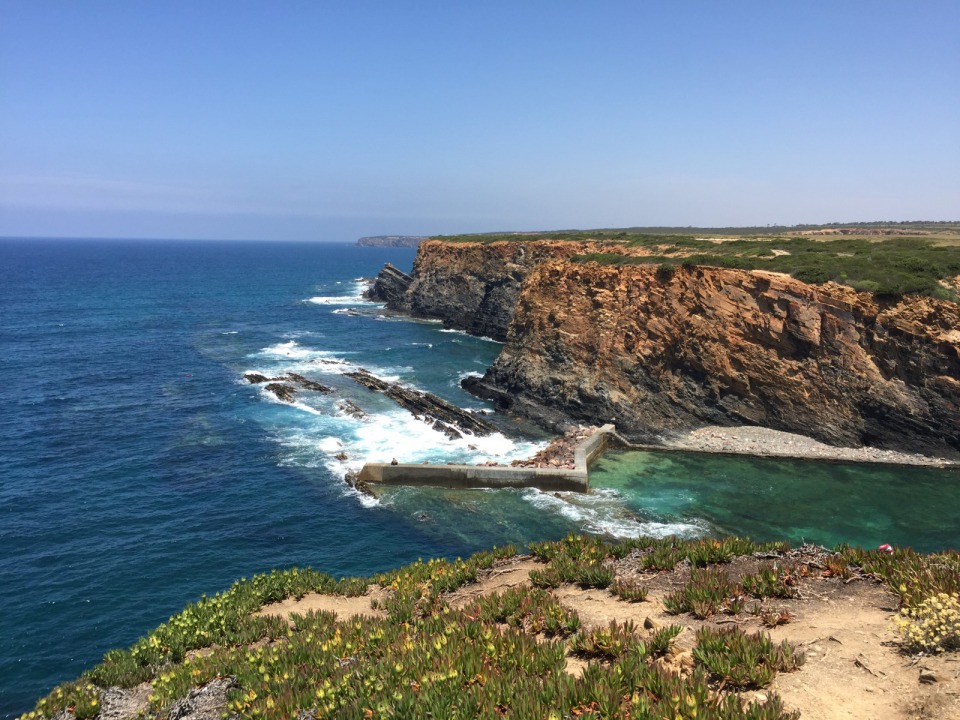 And now, after we started Harley, the hungry but pleased went to look for the place to stay. we made a reservation only for the first night in AHO Guest House in order not to depend on the places of our night's sleep. Then we made reservations on the route, the only thing we knew was the exact time when we needed to go back to the surf camp and stick to the general plan. We searched only on www.booking.com.
After we found the place to stay, we immediately went to the nearest restaurant Oh Carlos. Places where you can eat were chosen mainly by www.tripadvisor.com but there were also spontaneous establishments that came across on the way. After dinner, we went to sleep after a couple of glasses of wine.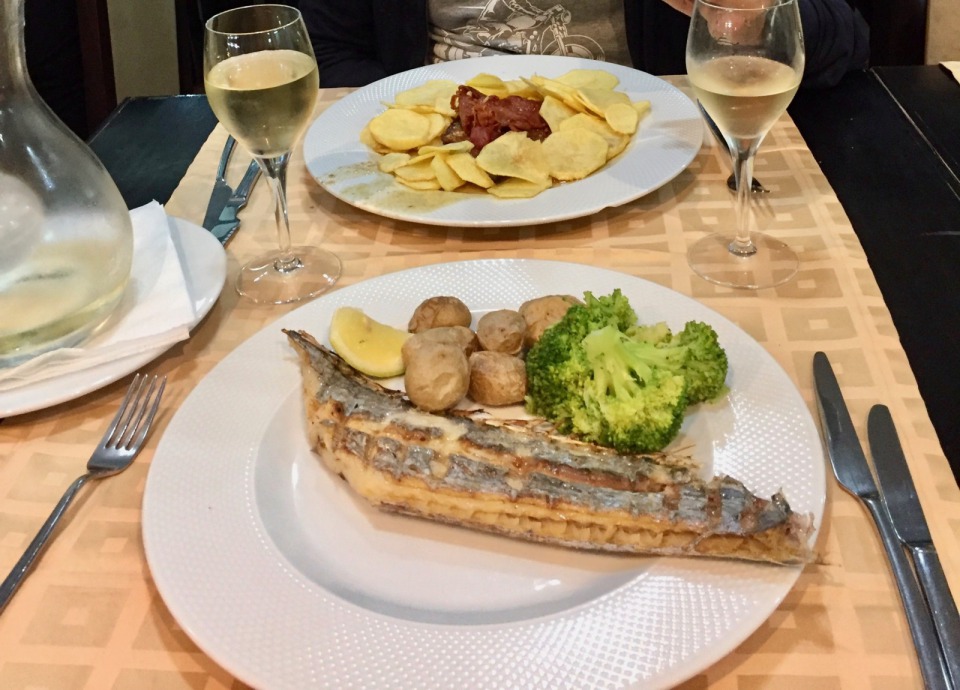 Day 2
We always woke up at about 7-8 a.m., had breakfast, spent a little time on work, answered letters, planned a route and tried to leave at 9 a.m. Since it's the rest, we planned to drive about 400 km per day, that would leave time for rest.
Basically, we stayed overnight in places where there is a closed parking or at least a courtyard where you can park motorcycles. Although the local people said that we should not worry, and they do not steal motorcycles. We still managed to leave them in the parking places.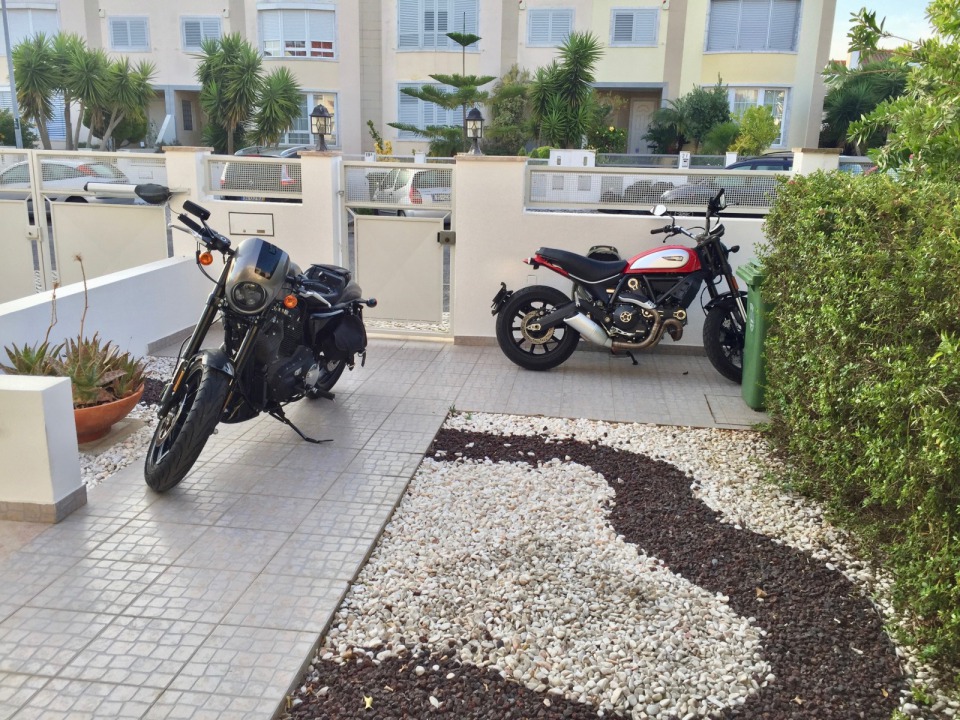 We planned to drive along the coast from Lisbon to Faro on the second day, it's about 400 km.
Periodically stopped to refuel the bike and also to drink coffee.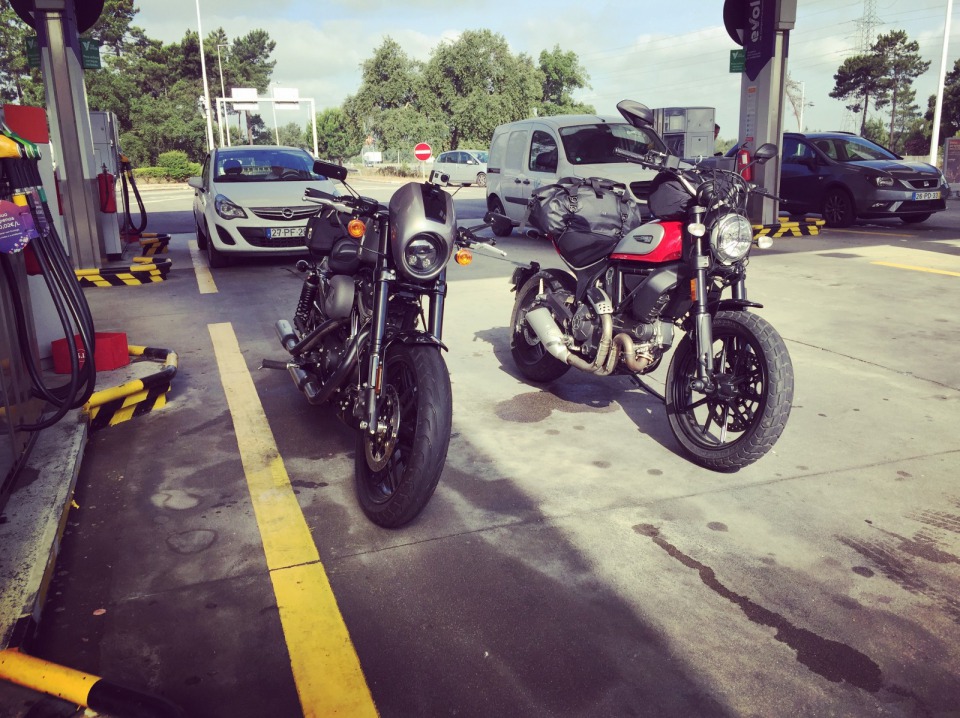 Having stopped in another small town, we visited a local restaurant Churrasqueira A Telha, where they had a great dinner, I highly recommend it!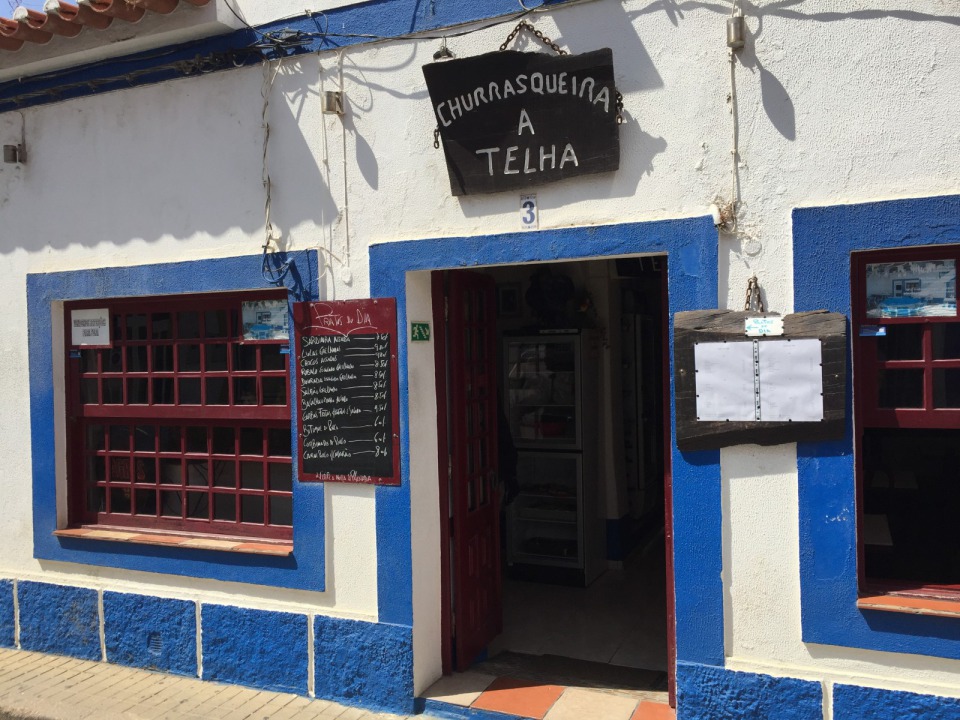 It turned out that there was a monument Arcanjo Statue. A beautiful place worth visiting.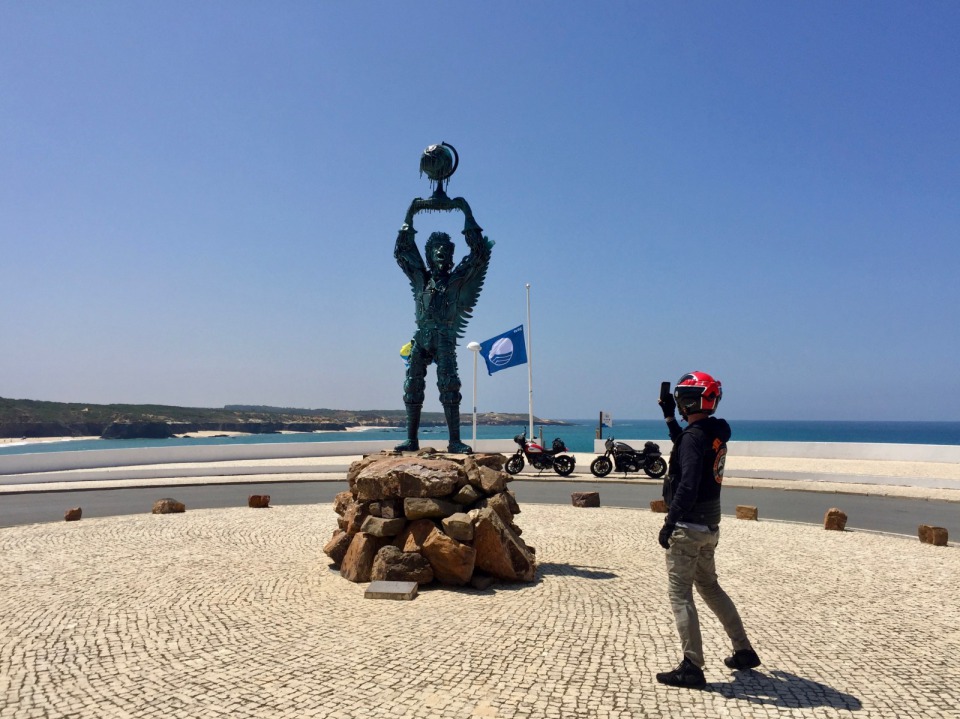 It's nice to meet like-minded people.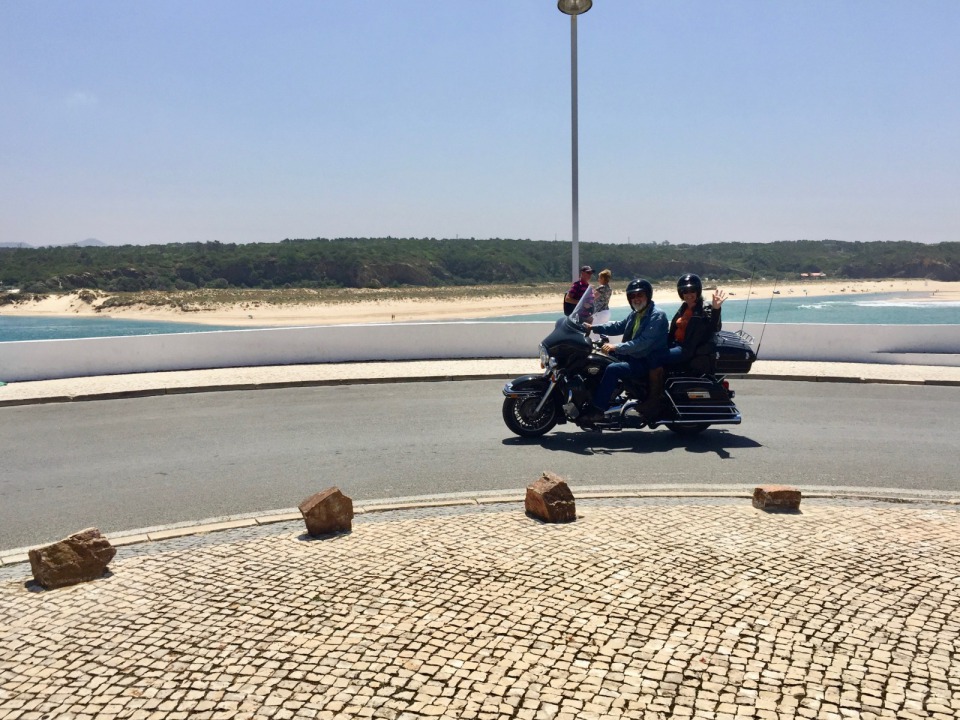 On the way we usually stopped to enjoy the views, along the coast, they are simply gorgeous! We did not even choose places, just turned off randomly from the road. This place in the photos below is located near the restaurant A Barca-Tranquitanas.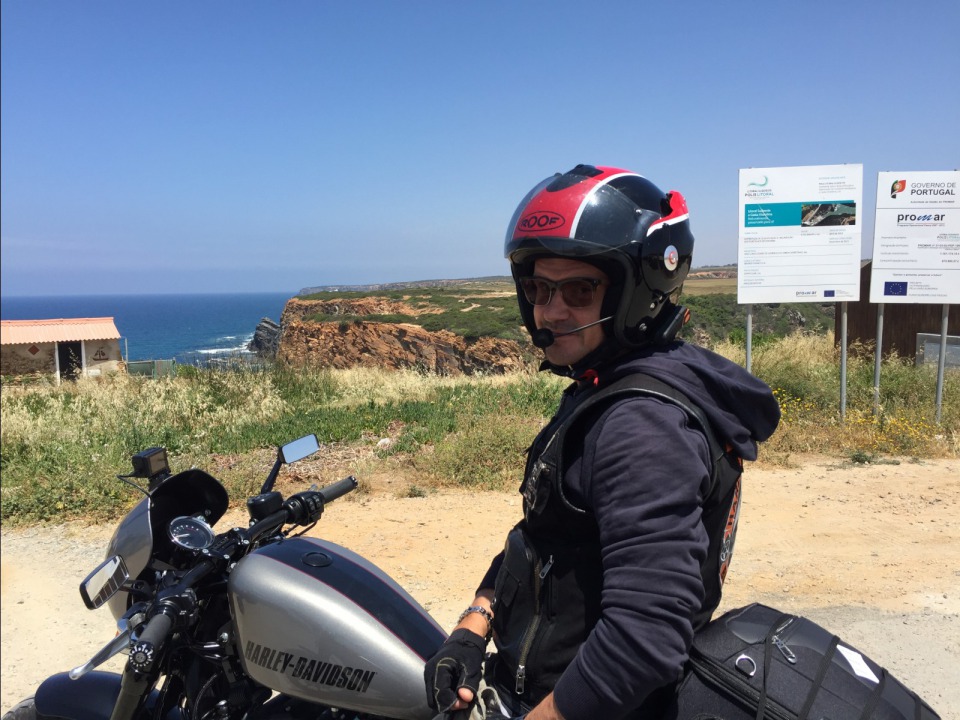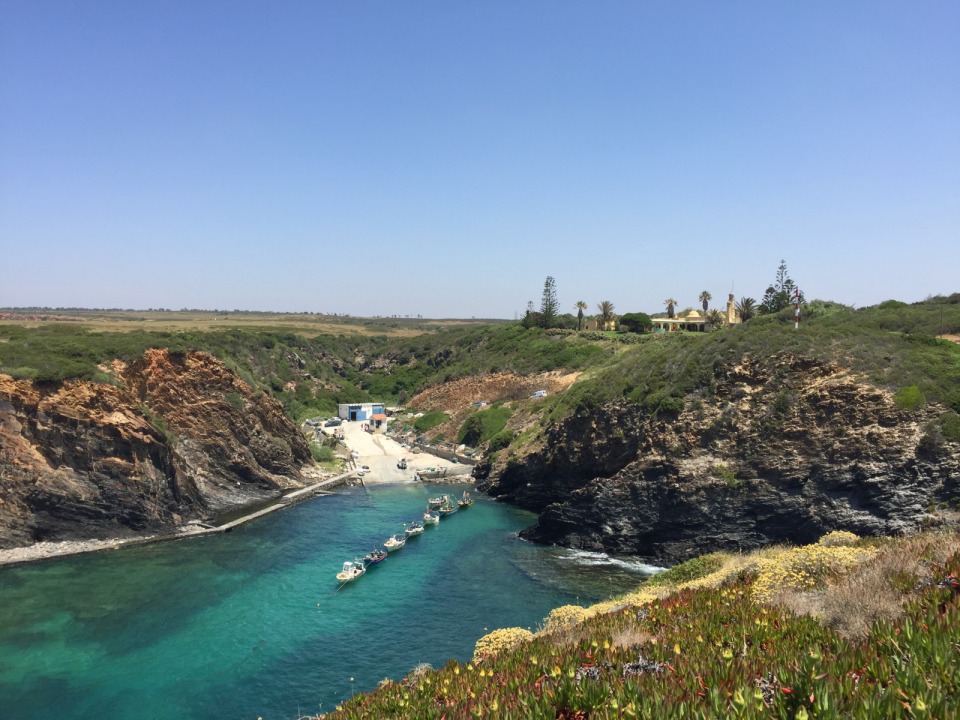 And here is one more spontaneous place where you can eat GULLI Bistrot. If you pass it, recommend to stop!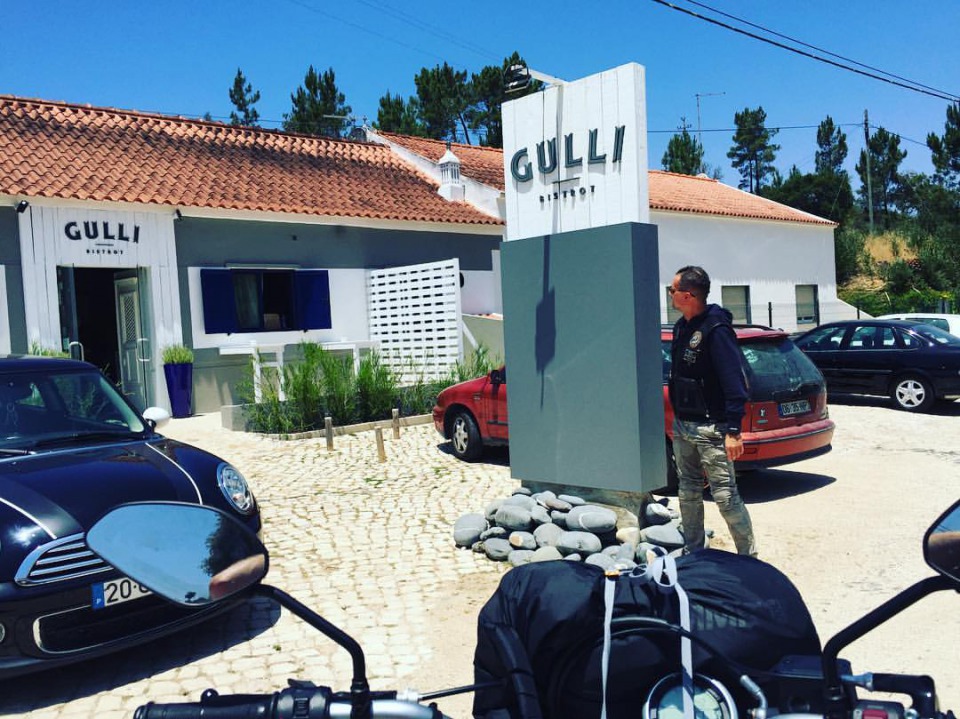 And so we reached Cape San Vicente, I recommend this place to everyone, since the view is simply great there! And Cape San Vicente is the most south-western point of continental Europe. The end of the world, there are only thousands of kilometers of cold waters of the Atlantic Ocean further.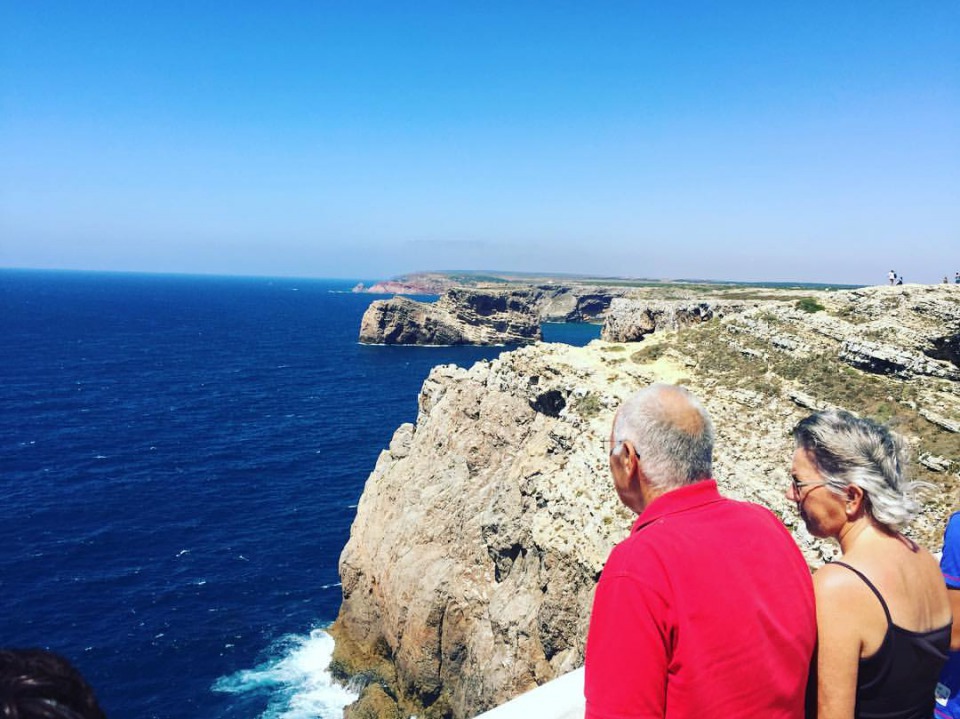 And here is one of my favorite photos of this trip, made at Cape San Vicente.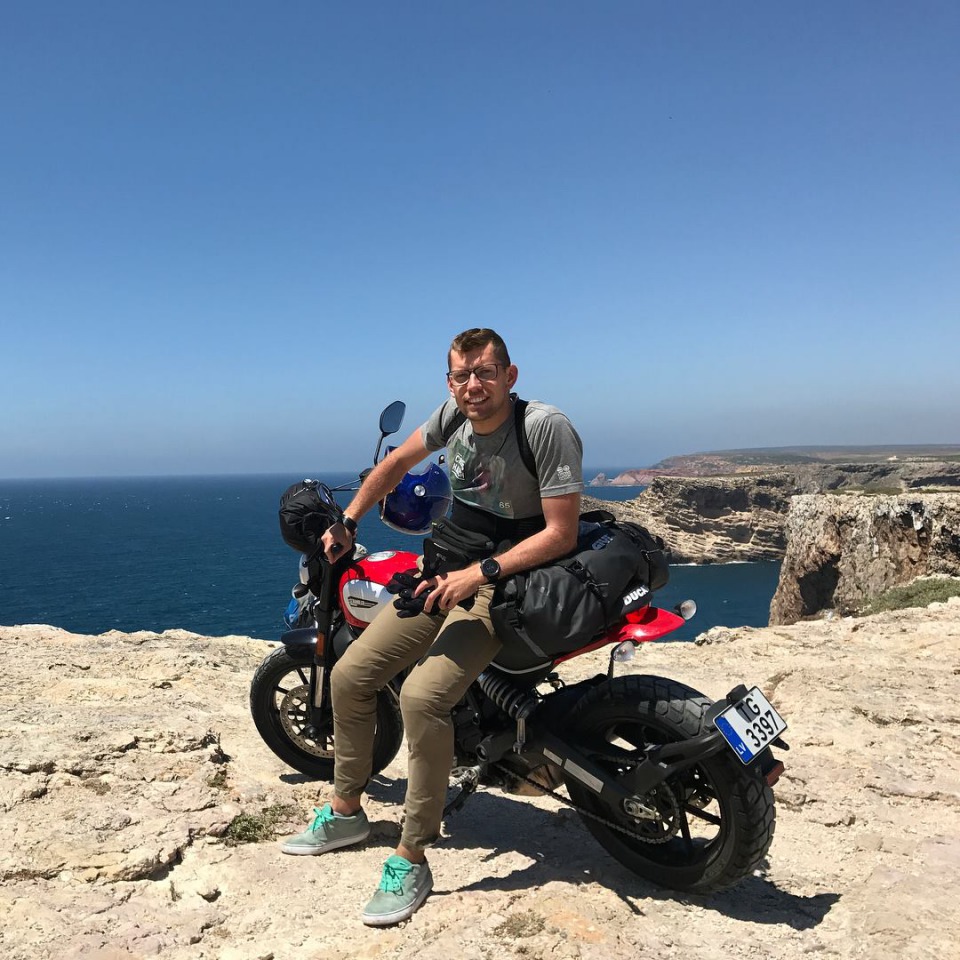 After drinking freshly squeezed juice in a local mobile shop, we set out on our way to the beach of Lagos.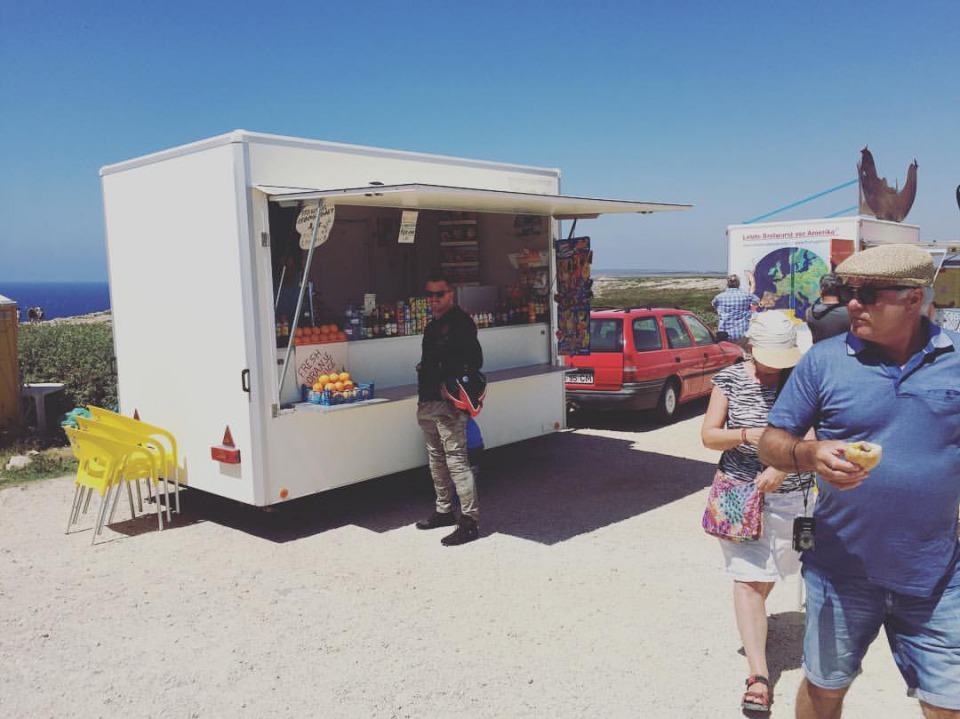 Lagos met us with chic beaches. For example, one of them is Praia Dona Ana, where we could perfectly lie in the sun, and find a hotel for overnight.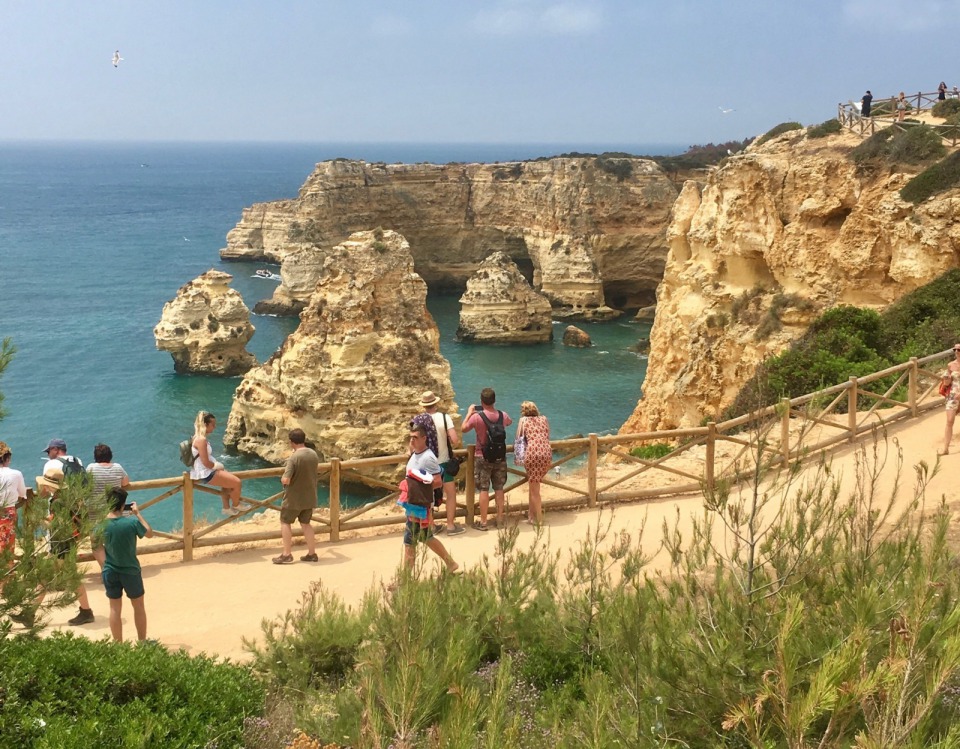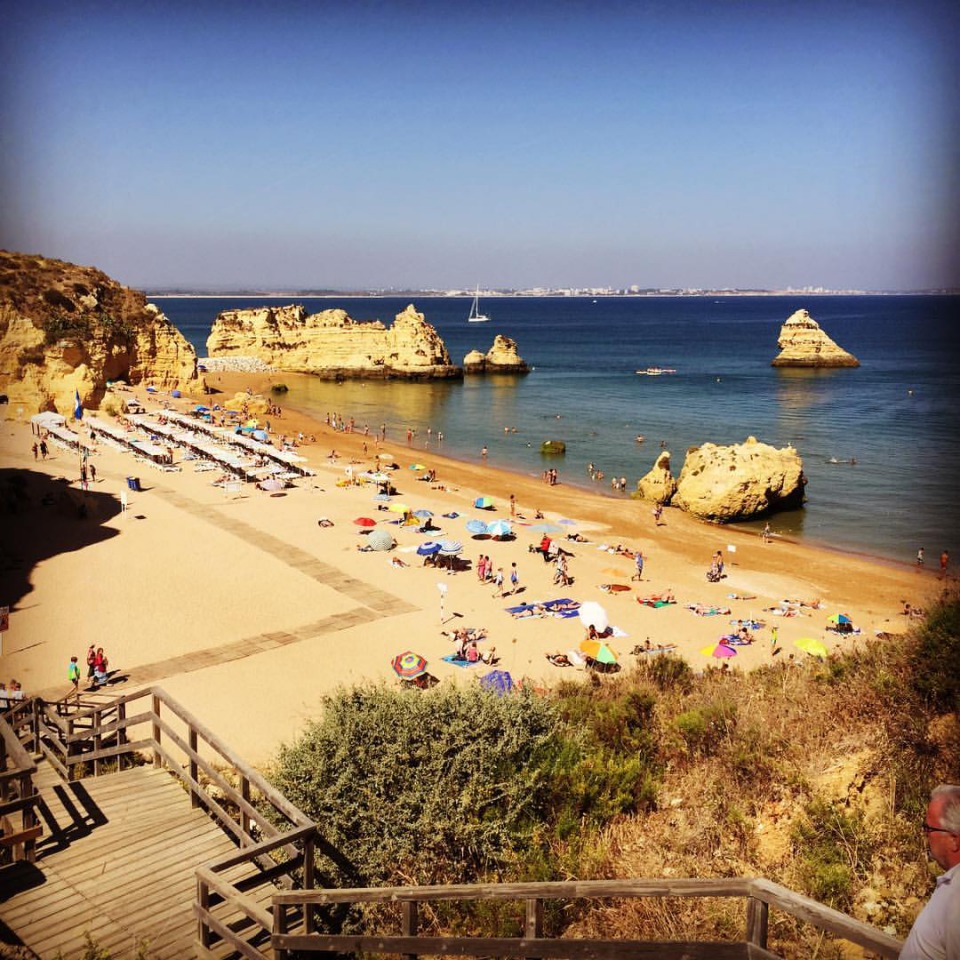 The place to spend the night was quite interesting. Praia de Faro, is not far from the center of the city, that's how it looks from the top. A great place with lots of restaurants and a great sandy beach.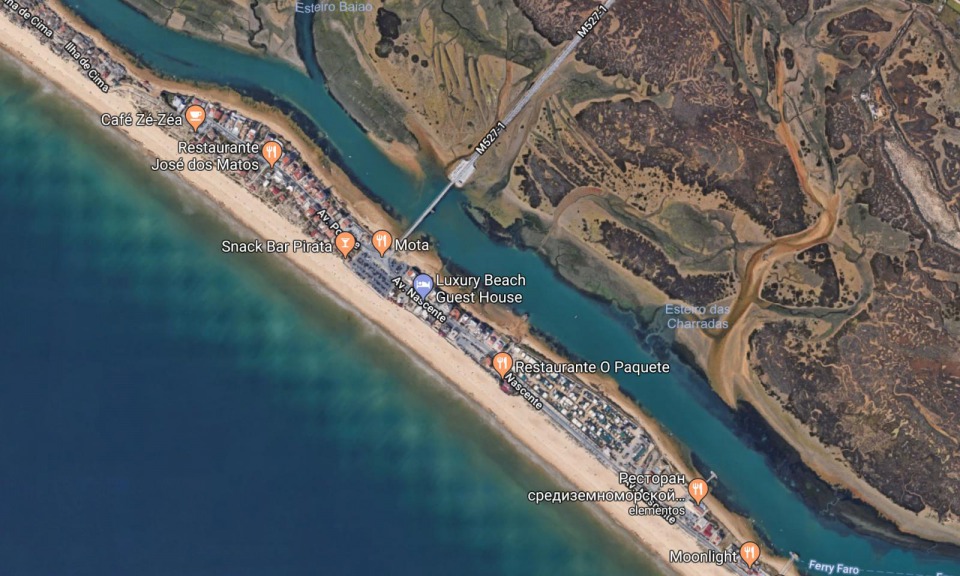 Here you can also go for a walk.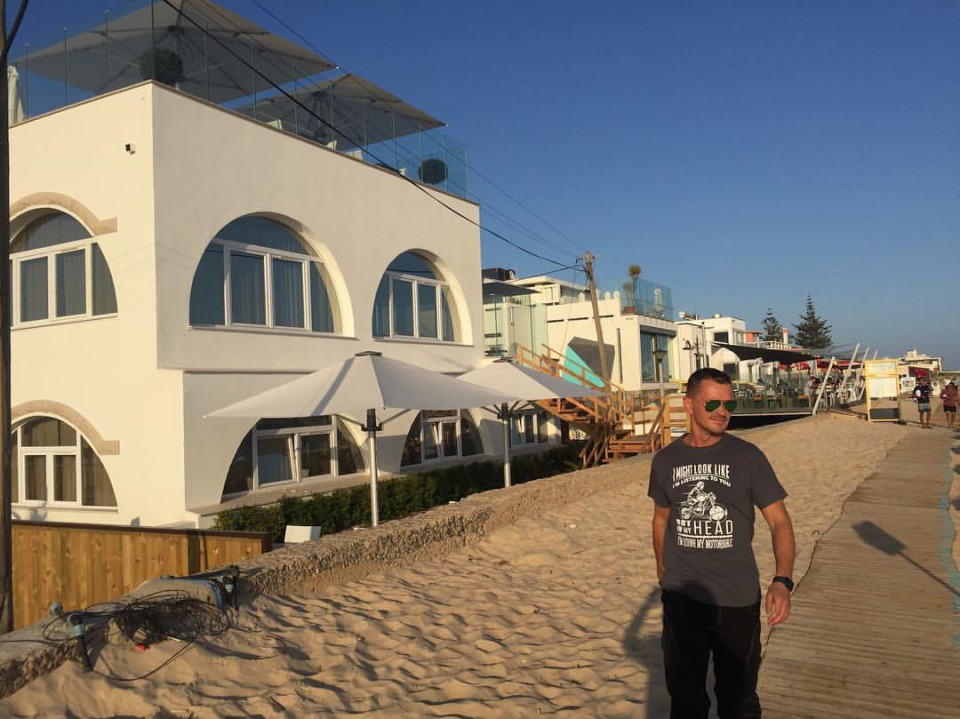 We stayed at the Luxury Beach Guest House. A bit overpaid, but it was worth it. Gorgeous view of the ocean.
To be continued…
0


Follow
2K