How to build your very own nx650 streettracker. - Donor bike.
After receiving so many enquiries about the building of these bikes i have finally got round to going through step by step on the whole process.
First of all expect to spend approx 250 hours plus on the project, as far as cost goes the sky is really the limit!
OK so here goes.....
First you're gonna need a donor bike just like this one..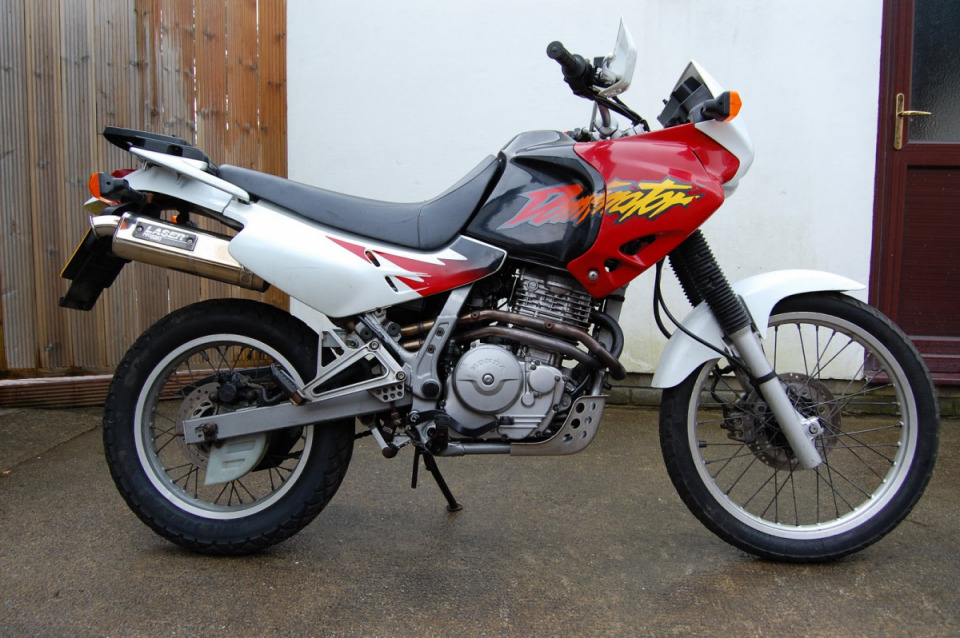 You can expect to pay about £1000 - £2000 for a decent , low mileage MOT'd bike, this is the best way to start as you will be able to verify the motor is performing as it should and will not need a costly overhaul!
So once you have purchased your intended victim you will need to take off all the plastics and the fuel tank
You should be able to sell most of this stuff to get some money back for your build... your gonna need all you can get ........ trust me!
THE FRAME MODS
OK so now the fun starts!
You will need a small grinder for the next bit.......
In order to lower the rear sub frame you will need to cut firstly where the upper tubes connect to the main frame and secondly on the lower tube on straightest section.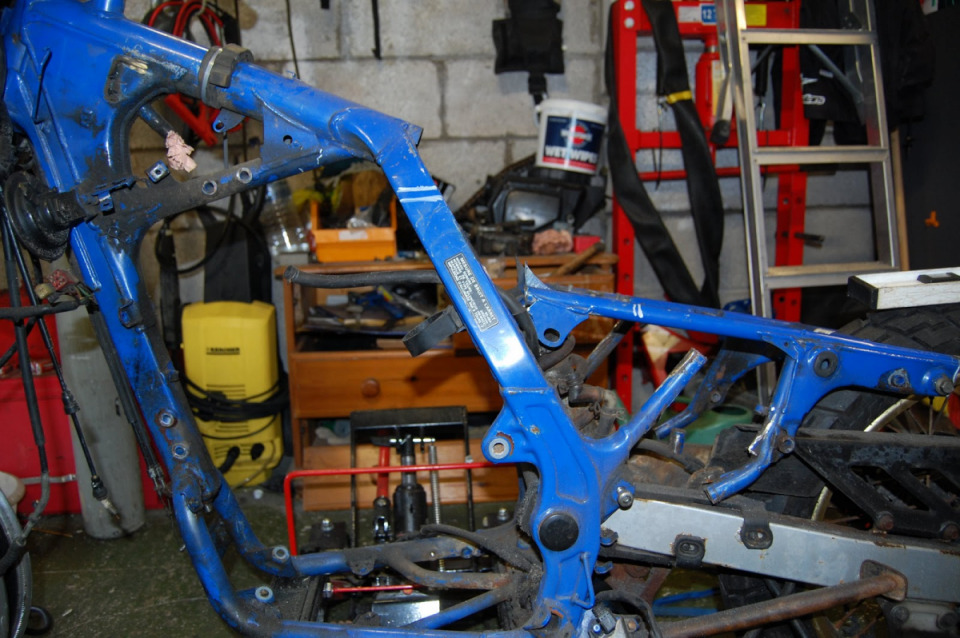 This pic shows where you need the cuts, these photos will be a combination of version one and two but the process is essentially the same.
OK so now you've done it! Dont' be scared! You will now take approx 3-4 inches out of the lower frame section on the straightest part of the tube.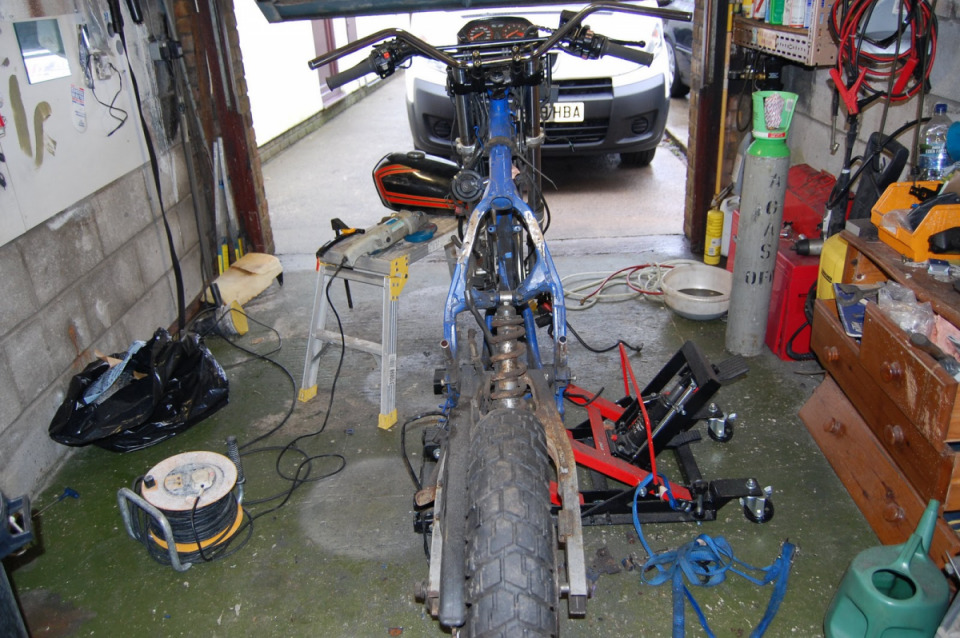 This rear frame section can now be re-attached making sure of course everything is lined and levelled, i used the frame section under the engine as my level line and made sure the top rail on the rear frame was exactly the same. This however isn't critical as you are not upsetting the actual geometry of the frame its just nice to be neat!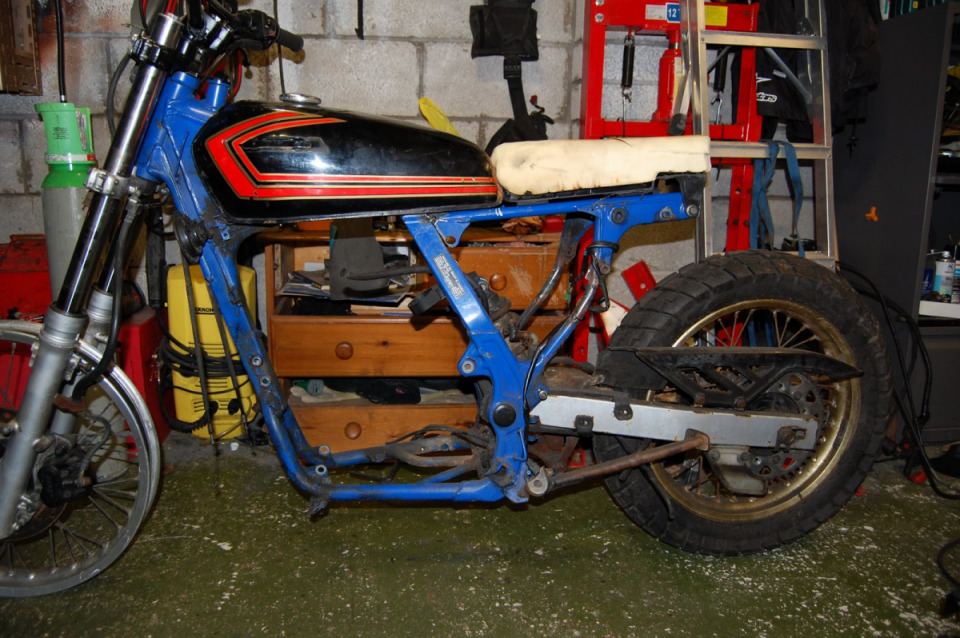 The loop at the rear of the frame may now be added, i used 20mm steel electrical conduit for mine as it was a perfect match for the existing frame and it was free!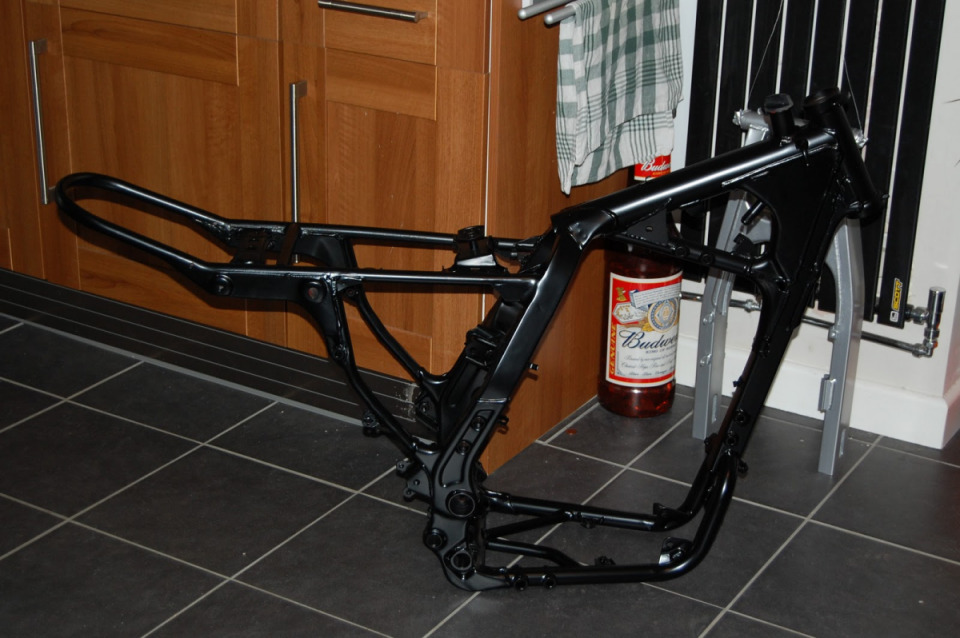 This pic shows the frame loop attached and of course all painted.
The frame once all welded and strengthened where needed ( weld one section of tube between the top rails just to be safe) is pretty much sorted, on the second version i fabricated a battery box which also housed the cdi box etc.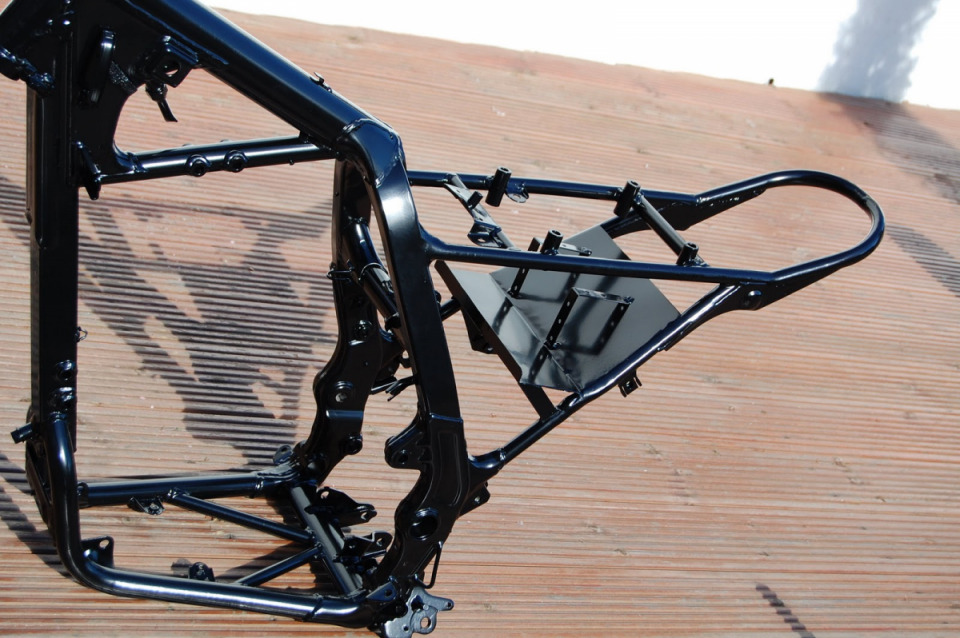 0


Follow
3.3K