Waiting for lockdown to end so I can get Ginger on the road.
Ginger was born in Japan in November 1972, weighing in at around 500lbs wet. She spent her first 47 years in the USA before finally arriving in Melbourne in April 2019.
It was like a pregnancy, she was delivered 9 months after I purchased her from a collector in Foley Minnesota, who had bought her a few months earlier from her original owner. With only 17,500miles on the clock & the original back tyre still on, she hadn't been started in 20 years.
In need of quite a bit of TLC, she's had a partial restoration, including the addition of NOS HM341 pipes which are a rare (& by no means cheap) find.
New coils, electronic ignition, carbs have been stripped & ultrasonic cleaned & kits installed. Refurbished the forks & gauges, all new cables, full brake overhaul & new hoses.
New plugs, filters, fresh oil etc, tyres, battery, some wiring work, lots of polishing & she's back on the road.
I had her booked in for a RWC for club reg in March, but thanks to Covid, who knows when that's going to happen!
Anyway, looking forward to some day catching up with a few members for a ride or two... if they ever let us out again.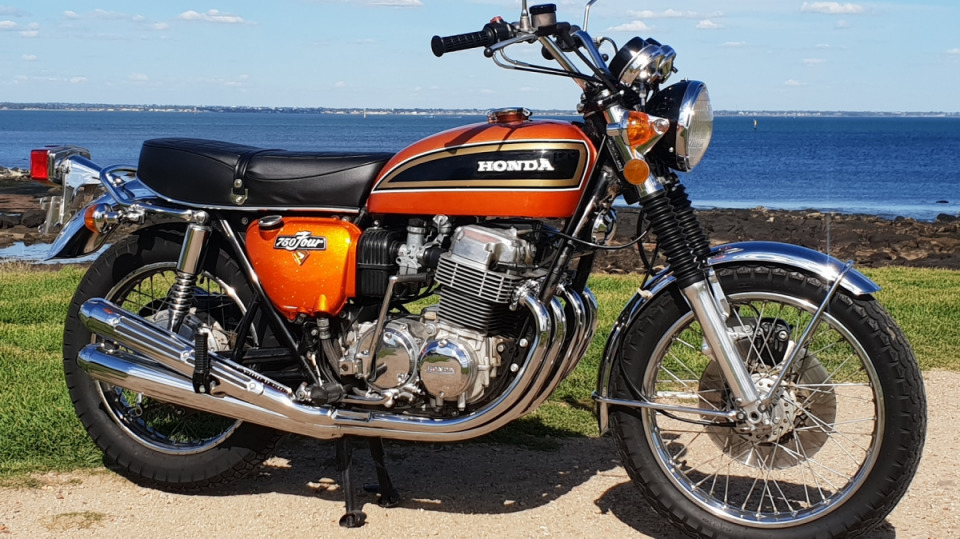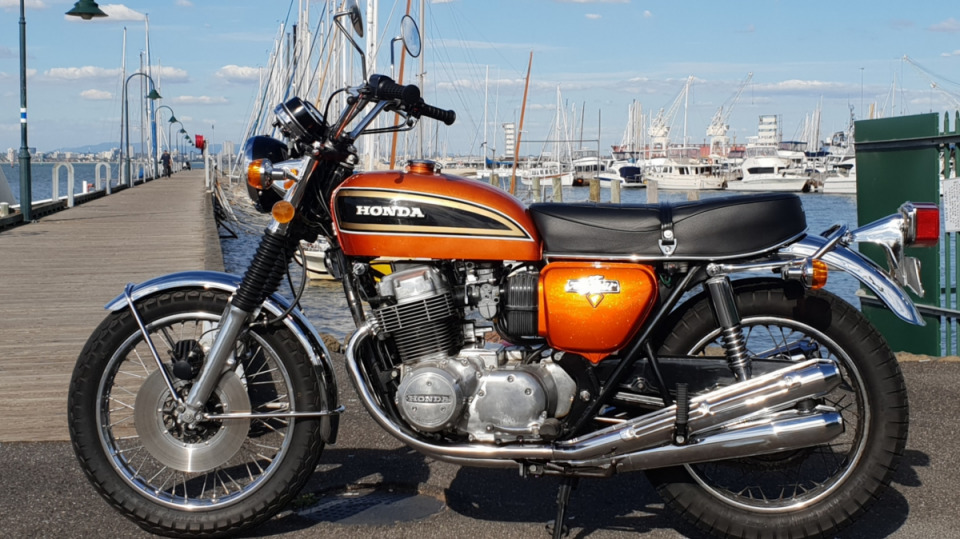 3


Follow
1.1K