Review Litelok anti thieves chain
Being London based biker, i are through necessity always interested in the latest motorcycle security developments. Keen to stay one step ahead of bike thieves and keep our bikes secure. So, when Litelok approached us with their new Litelok Moto lightweight motorcycle security chain, i were of course, excited to check out this innovative British designed and built security chain.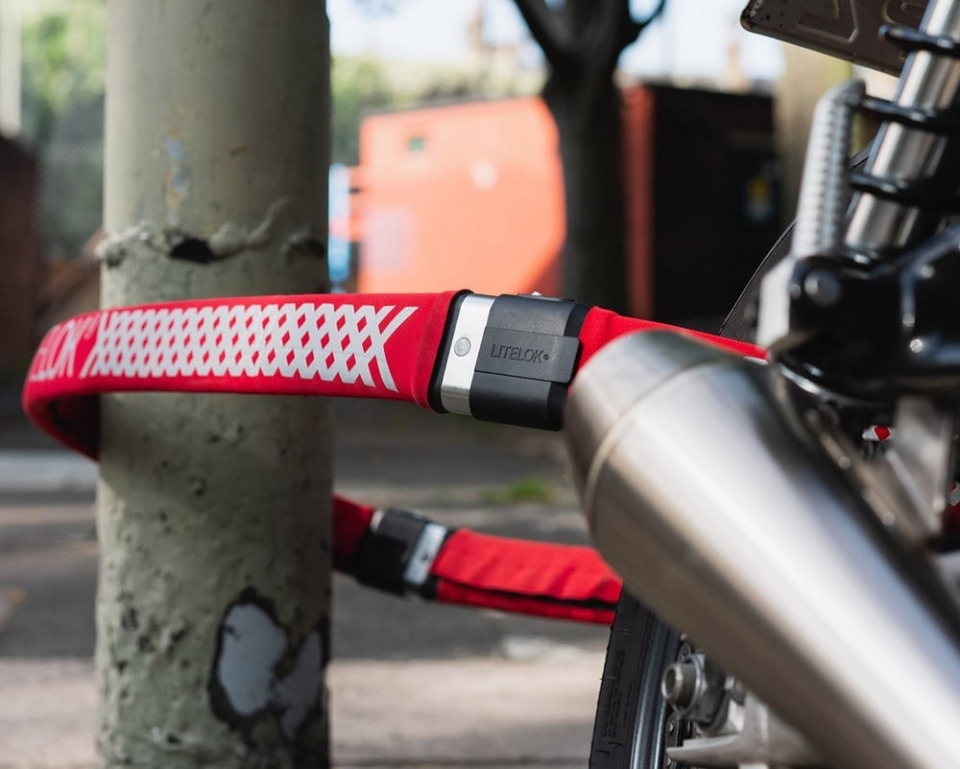 Litelok was founded by ex-Rolls Royce aero engineer Professor Neil Barron and his company has built up a reputation of producing strong, but lightweight bicycle locks. The Litelok Gold Moto 108 is their first heavy-duty product aimed at motorcycles, essentially taking their tried and tested design and beefing it up.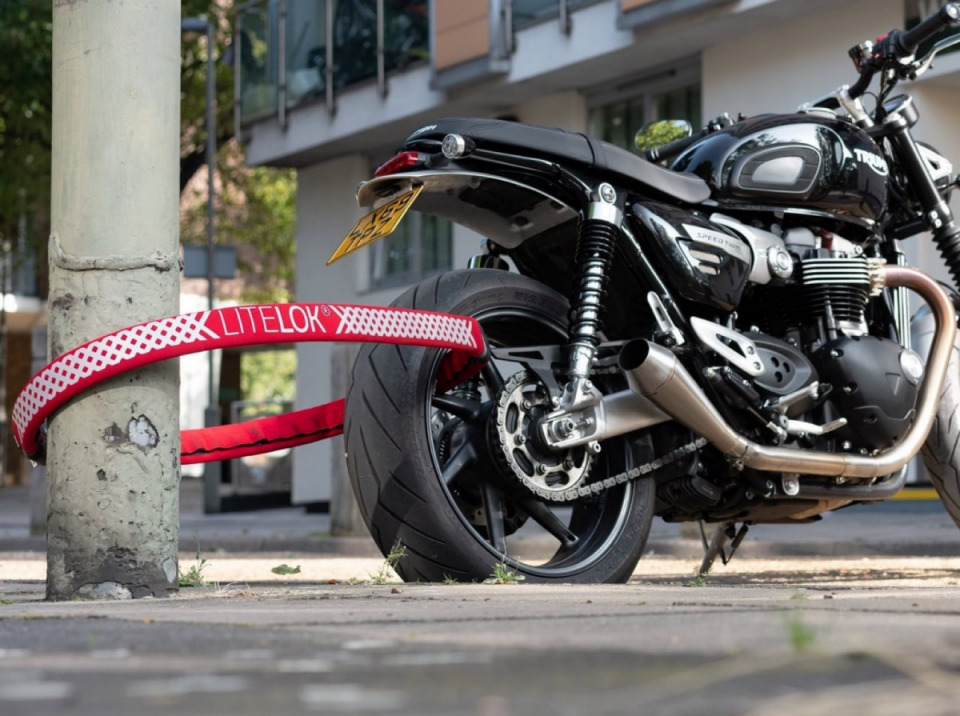 The Litelok Gold Moto 108 is made from a patented Boaflexicore material (named after the Boa Constrictor snake!), constructed from hundreds of high tensile alloy strands in a polymer matrix. Basically a very clever braided wire, six of which are then combined into a flat 5.5cm wide band. This provides a super-strong, yet flexible and lightweight design which can easily be threaded through your motorcycle's wheels or frame. When locked it forms a flexible circle of about 35cm diameter, enough to go around a wheel and through a ground anchor close to. It is quite springy, so you do need to watch it doesn't spring out straight and ding any paintwork as you bend it around. The lock itself where the two ends join is built from a drill resistant hardened alloy steel with marine grade stainless steel rivets, so should not offer any weak point. A rubber covering on one end also helps avoid it scratching your bike, shame both ends didn't have such a covering. A small circular key pokes into the side to unlock it, easy enough to operate once you realise the key needs to be pushed in further than you initially think.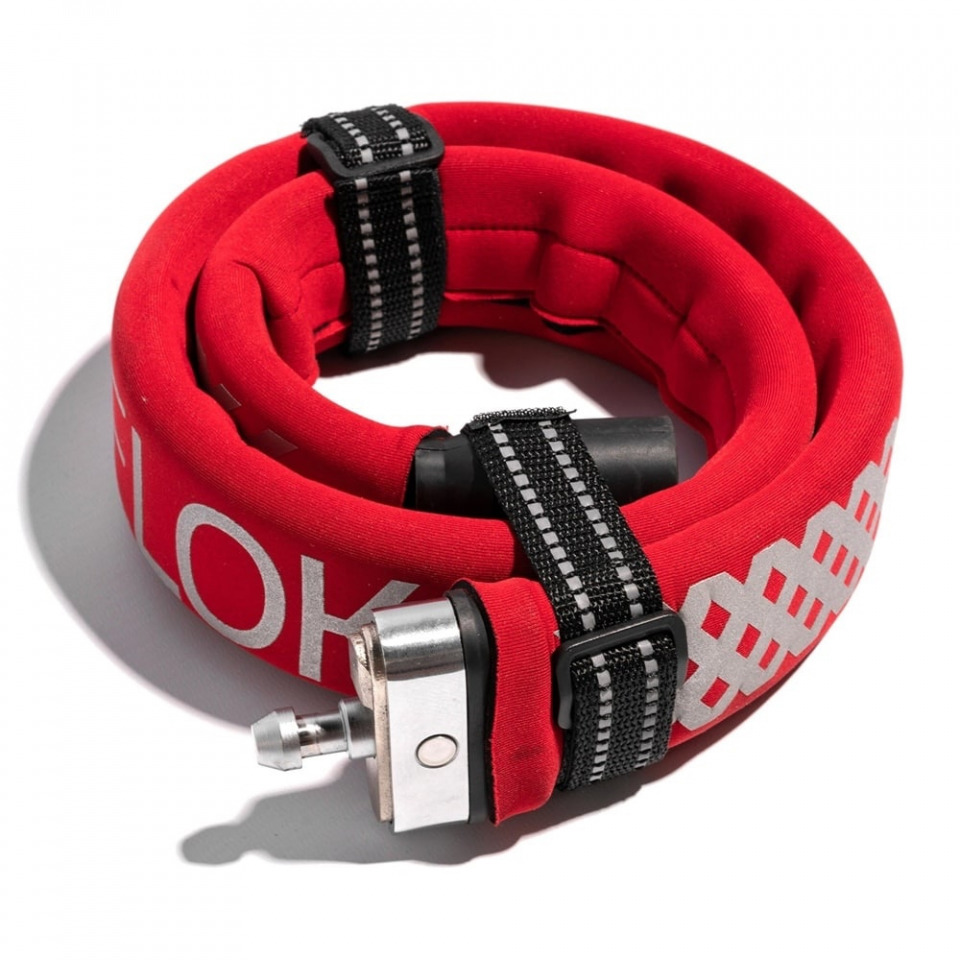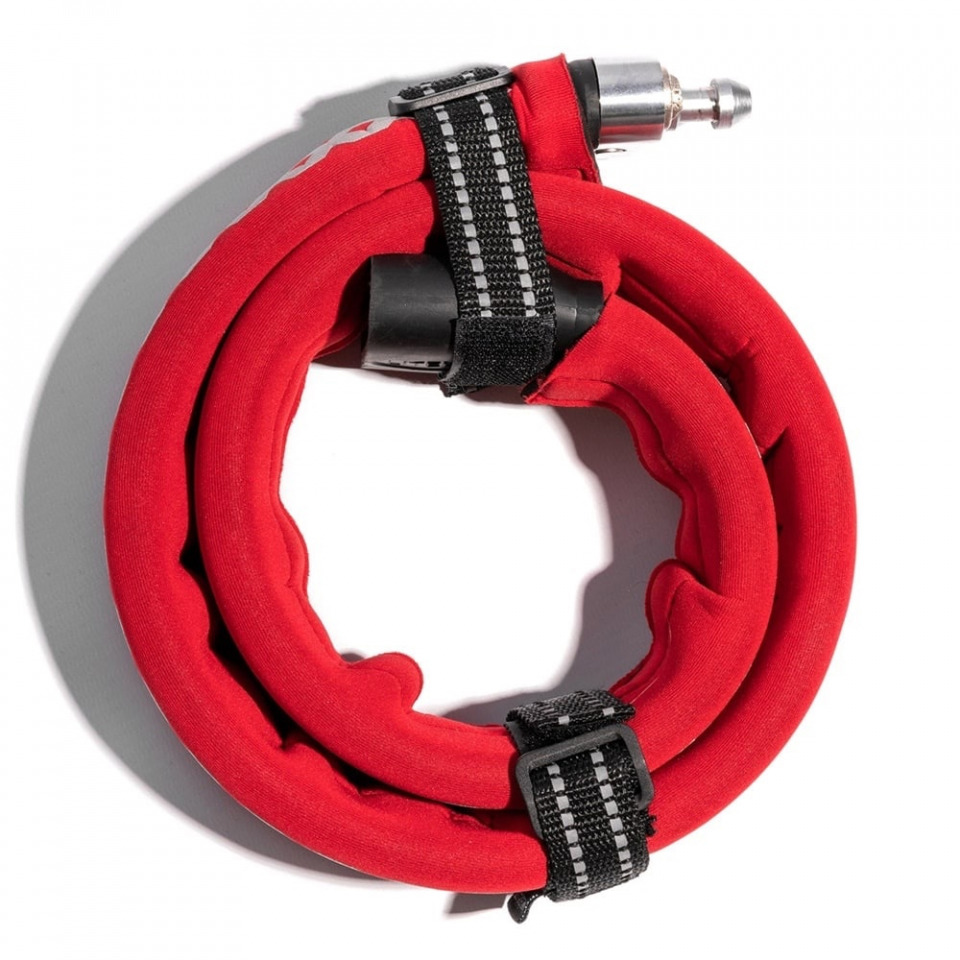 The steel wires are covered in a black plastic mesh which in turn is surrounded by a removable neoprene outer cover, available in a choice of red or black colours. The neoprene is nice and soft and avoids scuffing or damaging any paintwork and I do like how this cover can be Velcro'd off and on to fling in the washing machine when it gets a bit grubby. A handy carry bag is also supplied, again useful to stop a grubby lock dirtying other stuff in your luggage.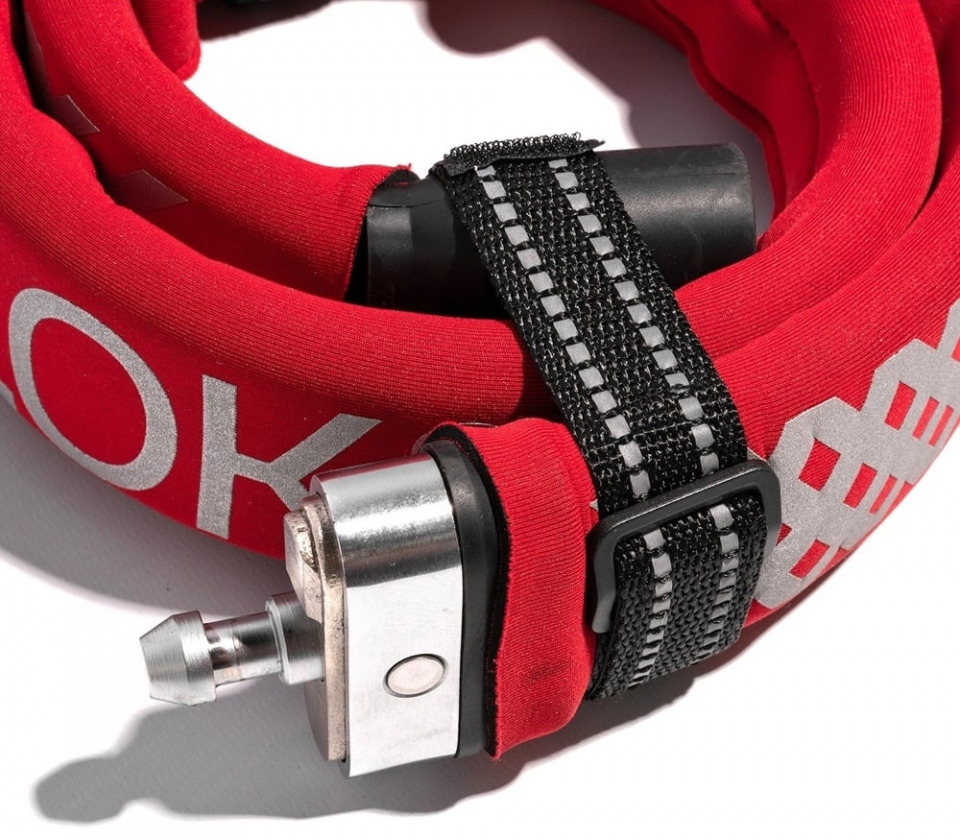 In all honesty, there's not much I can seriously criticise about the Litelok. Sometimes I wish it was a bit longer to reach around some railing or object I'd like to secure the bike too, with a top box on a bike, you can't always park close enough for it to reach. The locks desire to spring out can make it a bit of a handful to thread around stuff and coil away, but you soon learn to manage it.
Dimensions: 103.5 x 5 cm
Weight: 1.46 kg
Price: from 140 £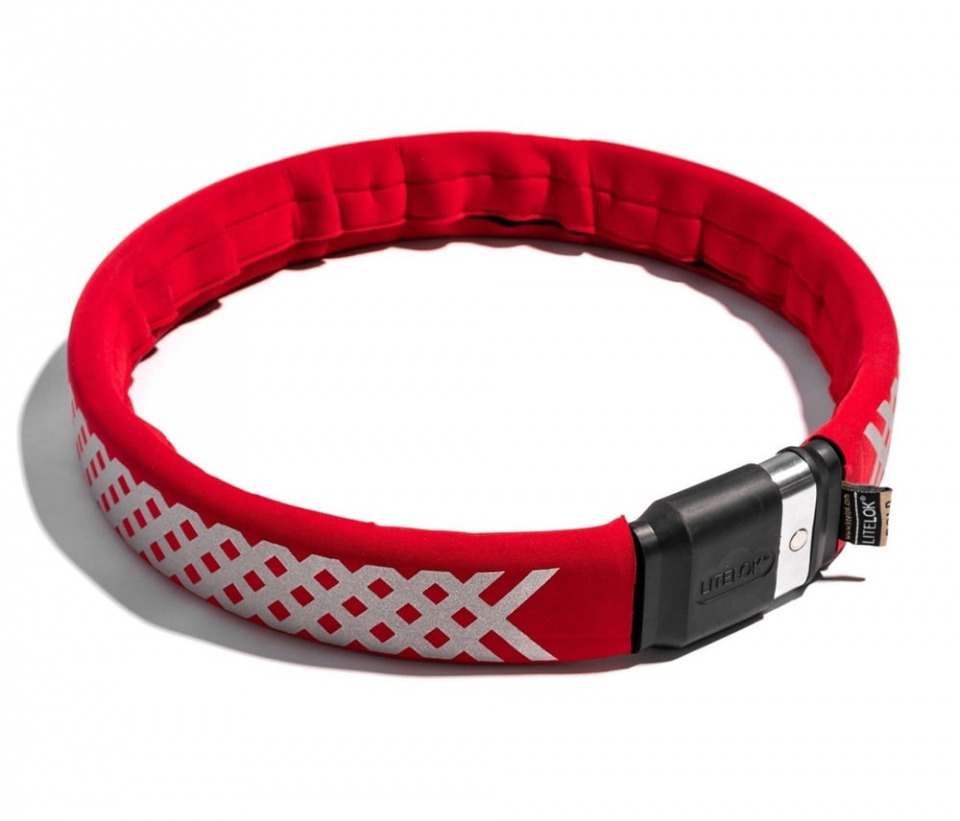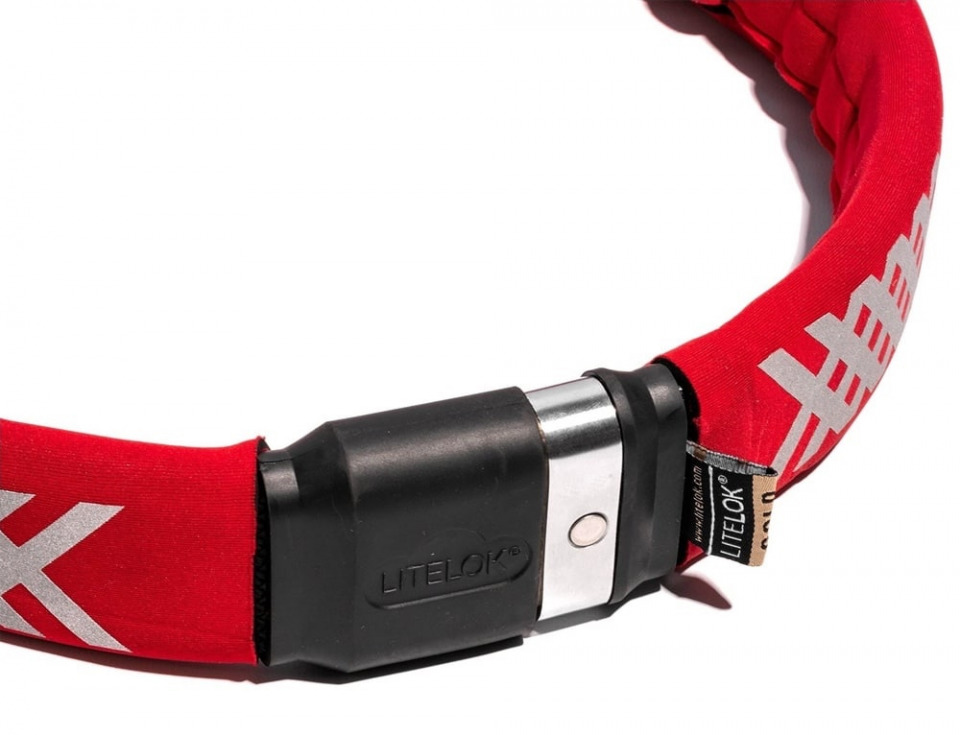 3


Follow
2.1K