Custom radiator for G650x
Next, I turned my attention to radiator. I wanted more protection and hated the original design blocking airflow head on. Maybe it was because of high fender?
But X-countrys have a low fender and also this stupid design.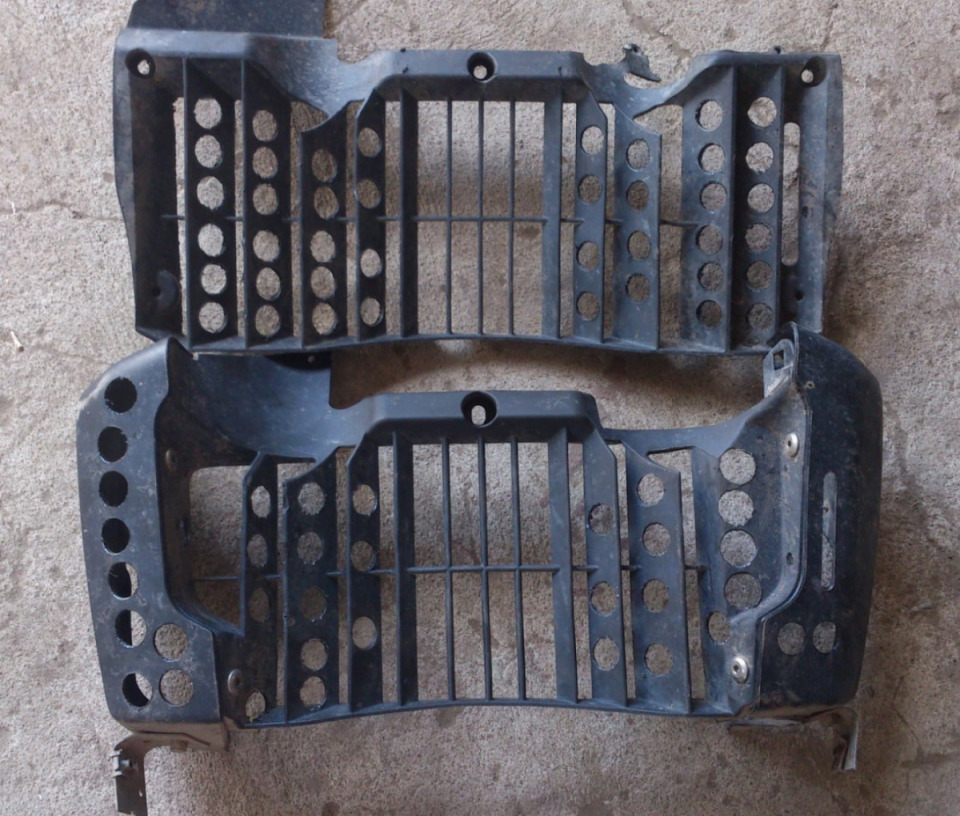 I cut mine out.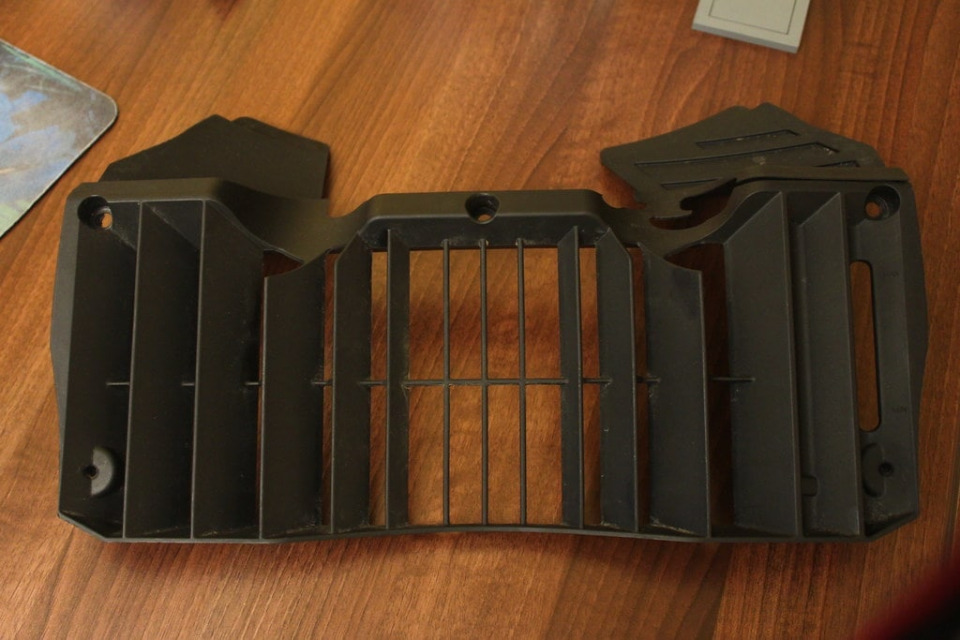 Then got some stainless mesh wire and ziptied it with some edge trim to the rad shroud. It went on the outside despite an already small clerance between front fender (soon to be low) and radiator, primarily for better protection.
It also fits flush as before and I like the look.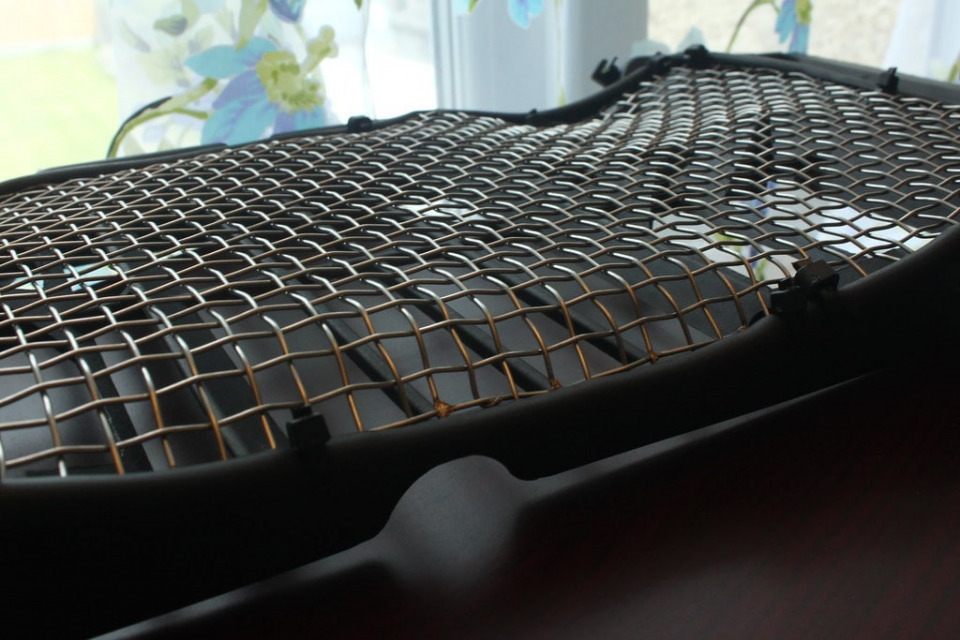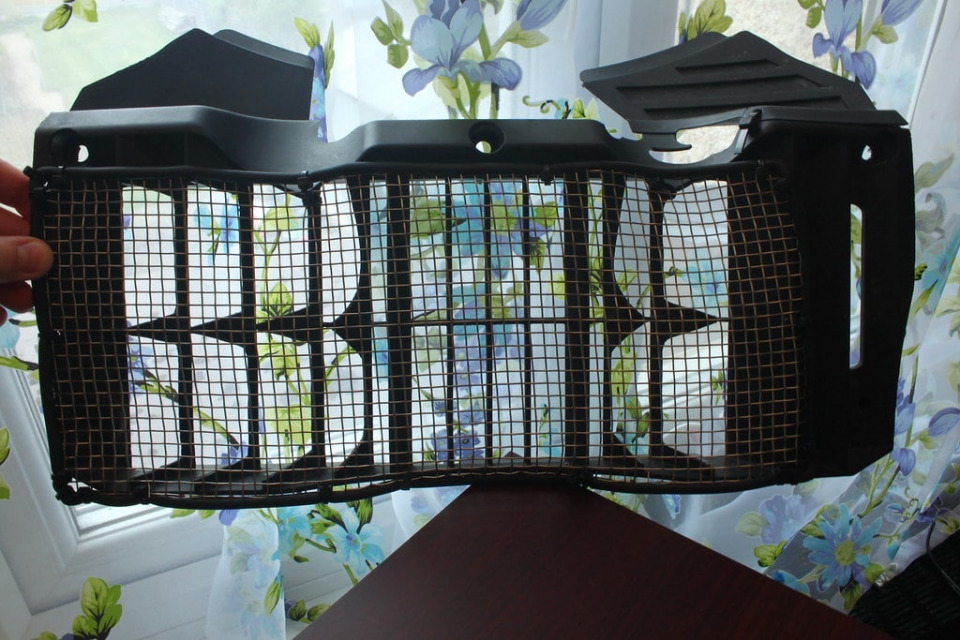 Toys arriving from the states...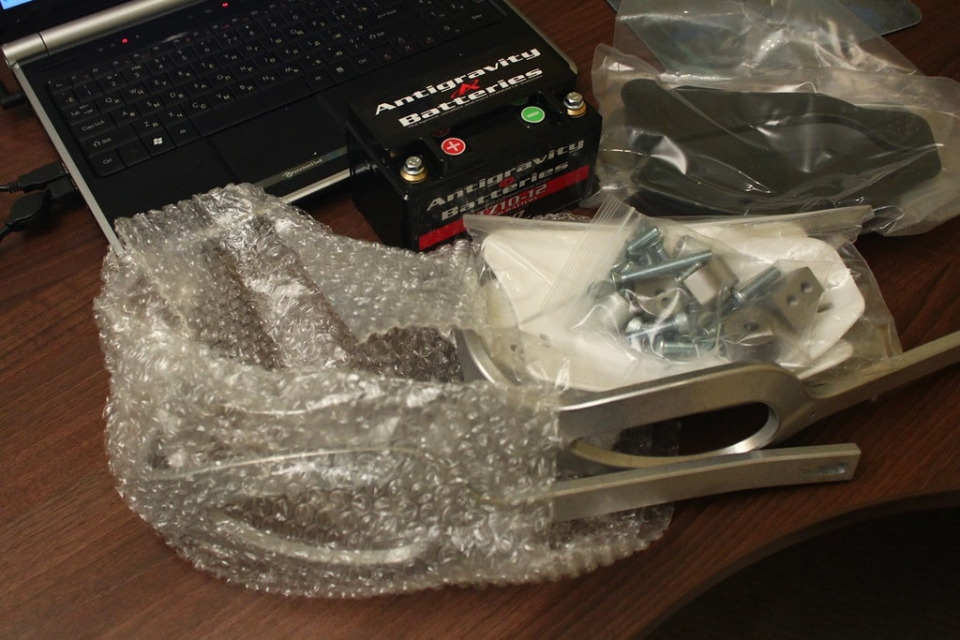 Out of interest, I would weigh parts being replaced.
1890 g for standart grips, mirrors and optional BMW hand guards.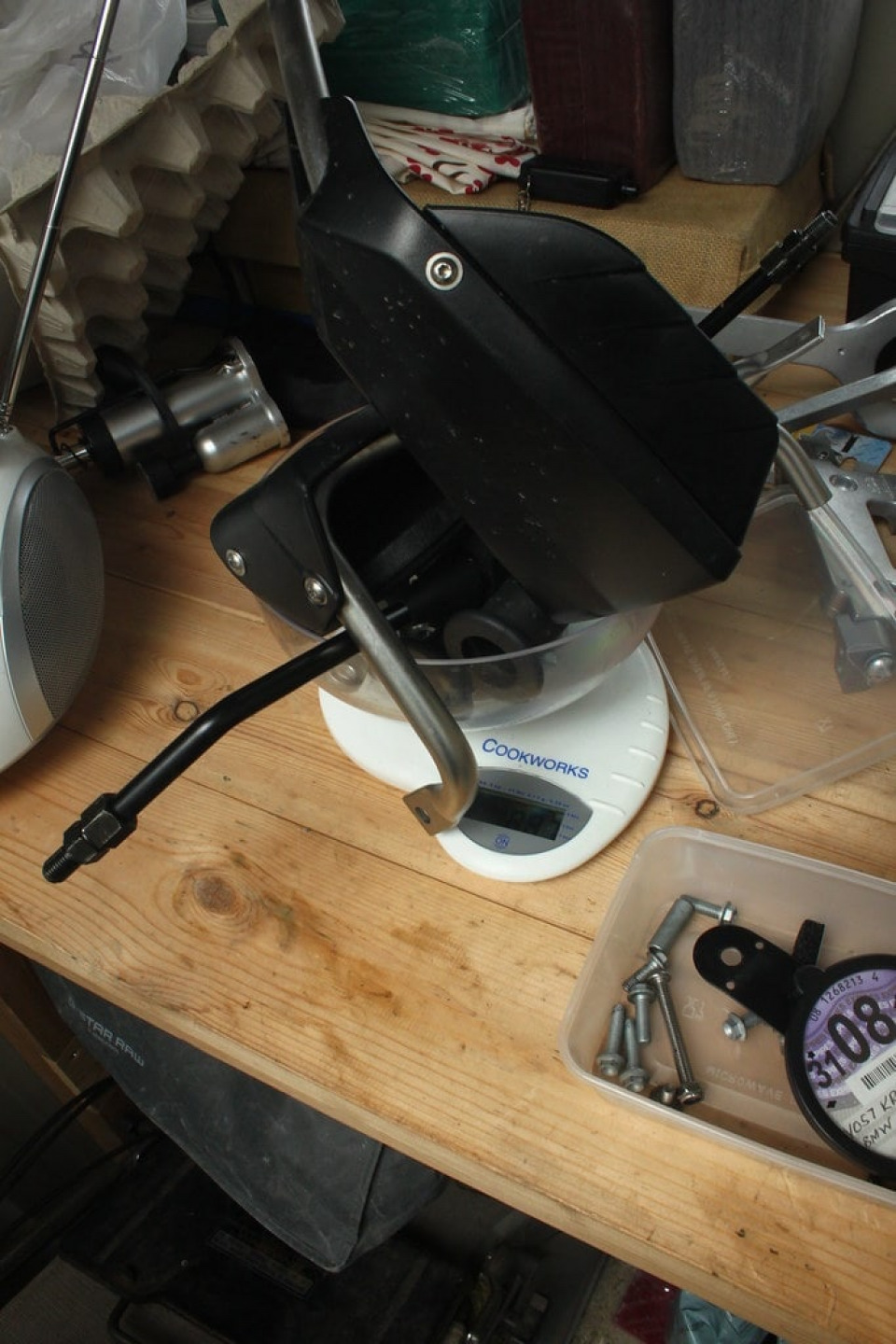 2870 g for HDB setup, double take mirrors, heated grips and a pair of chinese switches.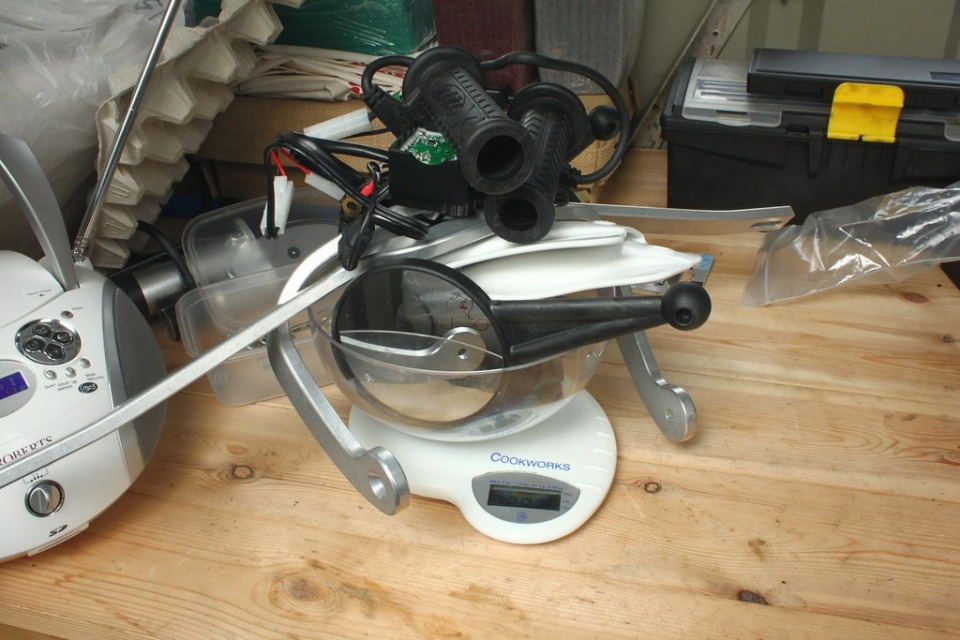 Smoothed out the lower clamps.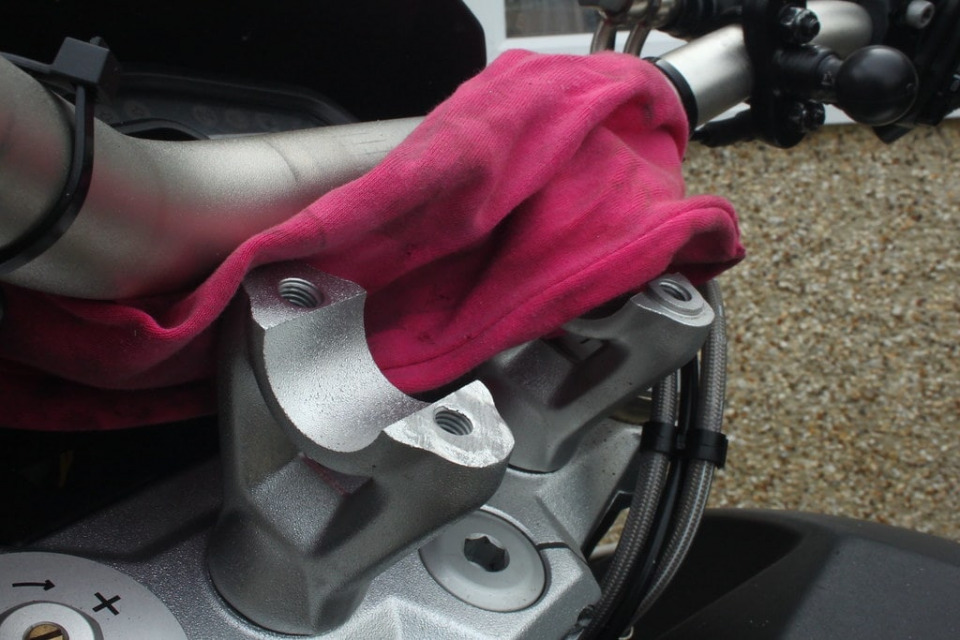 I asked Paul to send spacers with the handguards to provide a bit more freedom on the controls. Downside is they were very heavy, over 200 g ...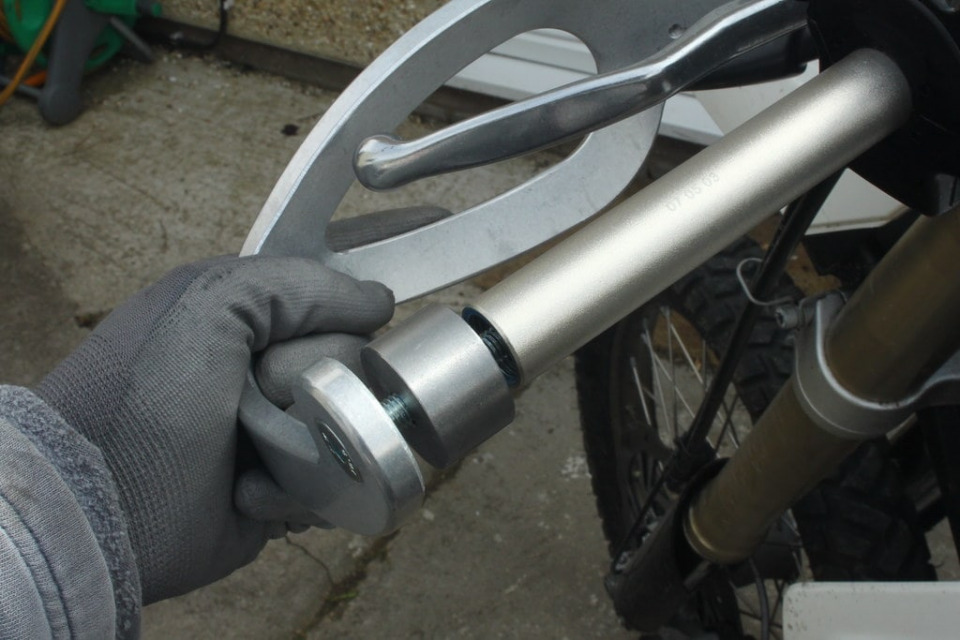 Later I added an extension to handlebars to make more room for extra switches before the taper starts.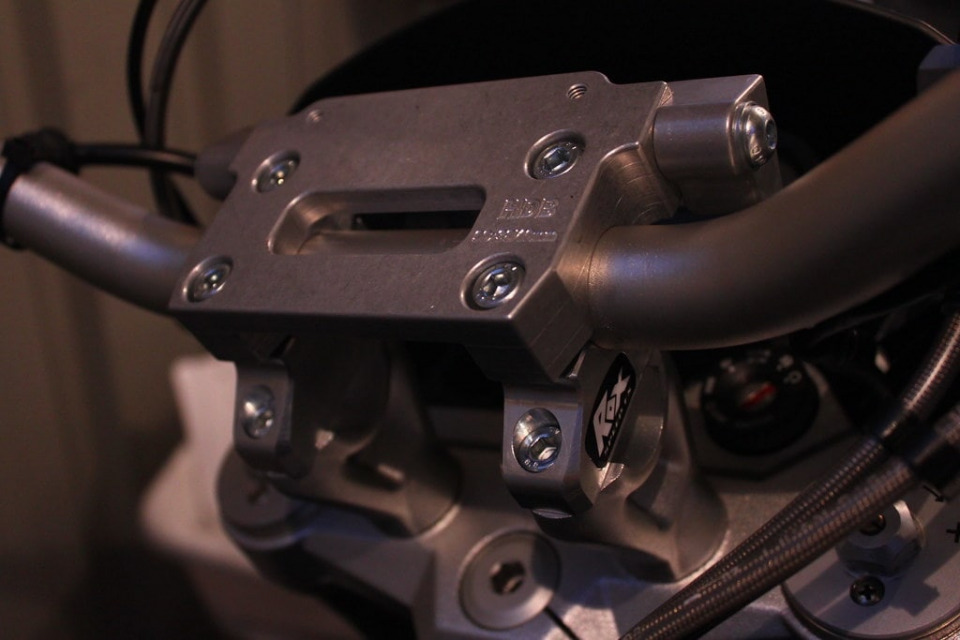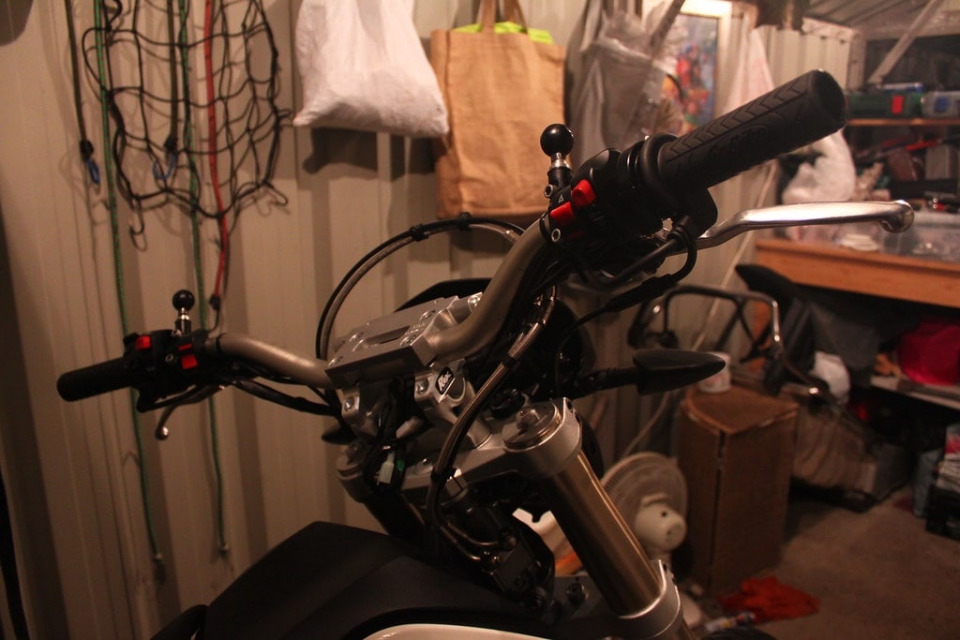 Bought a bike lift and did some general cleaning and inspecting, replacing many original bolts with stainless and proper hex sizes (BMW insists on having hex sizes as you'd find on threads one size smaller...)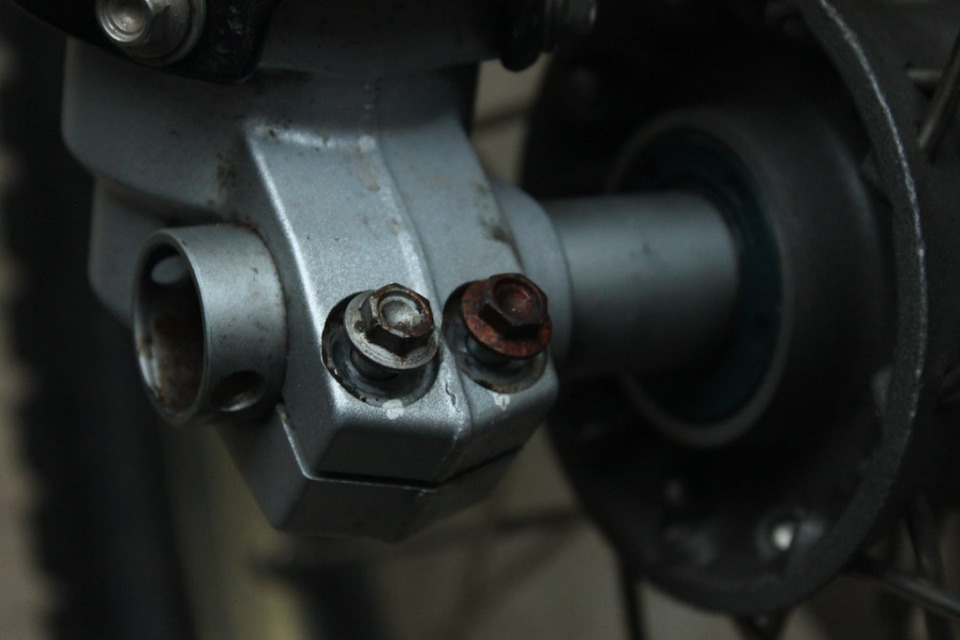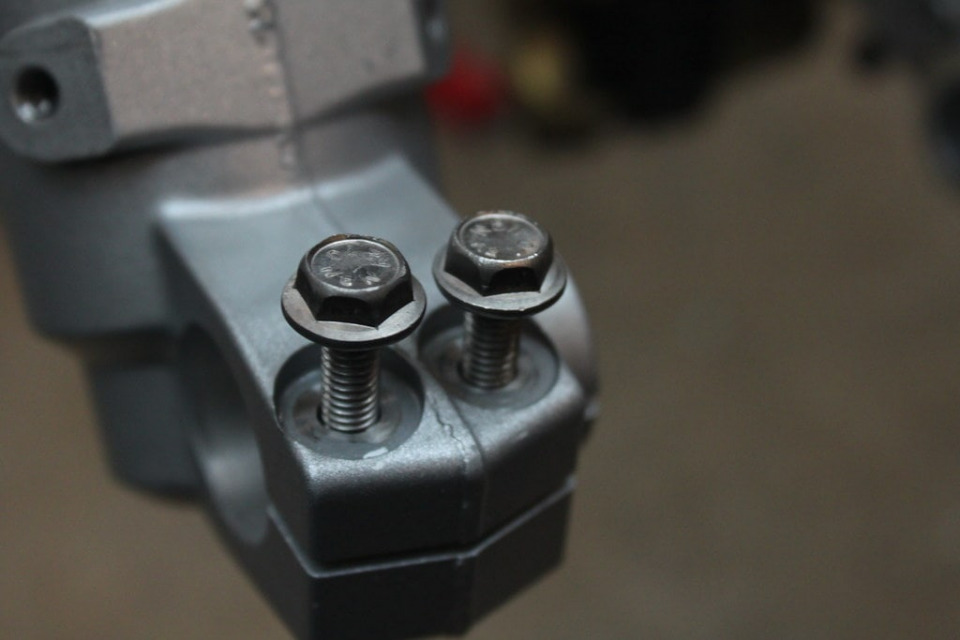 Glad to have checked and regreased steering bearings.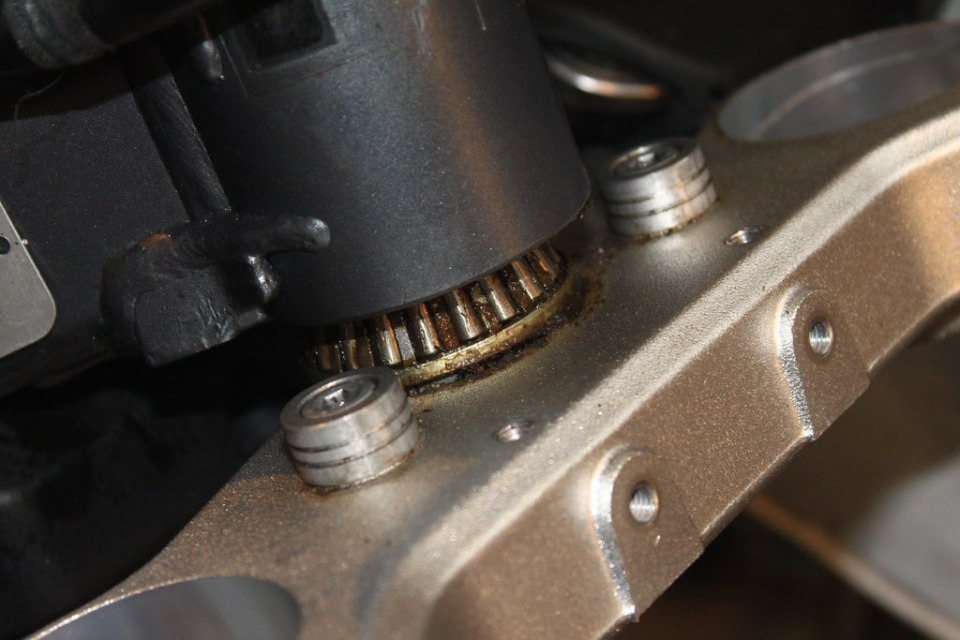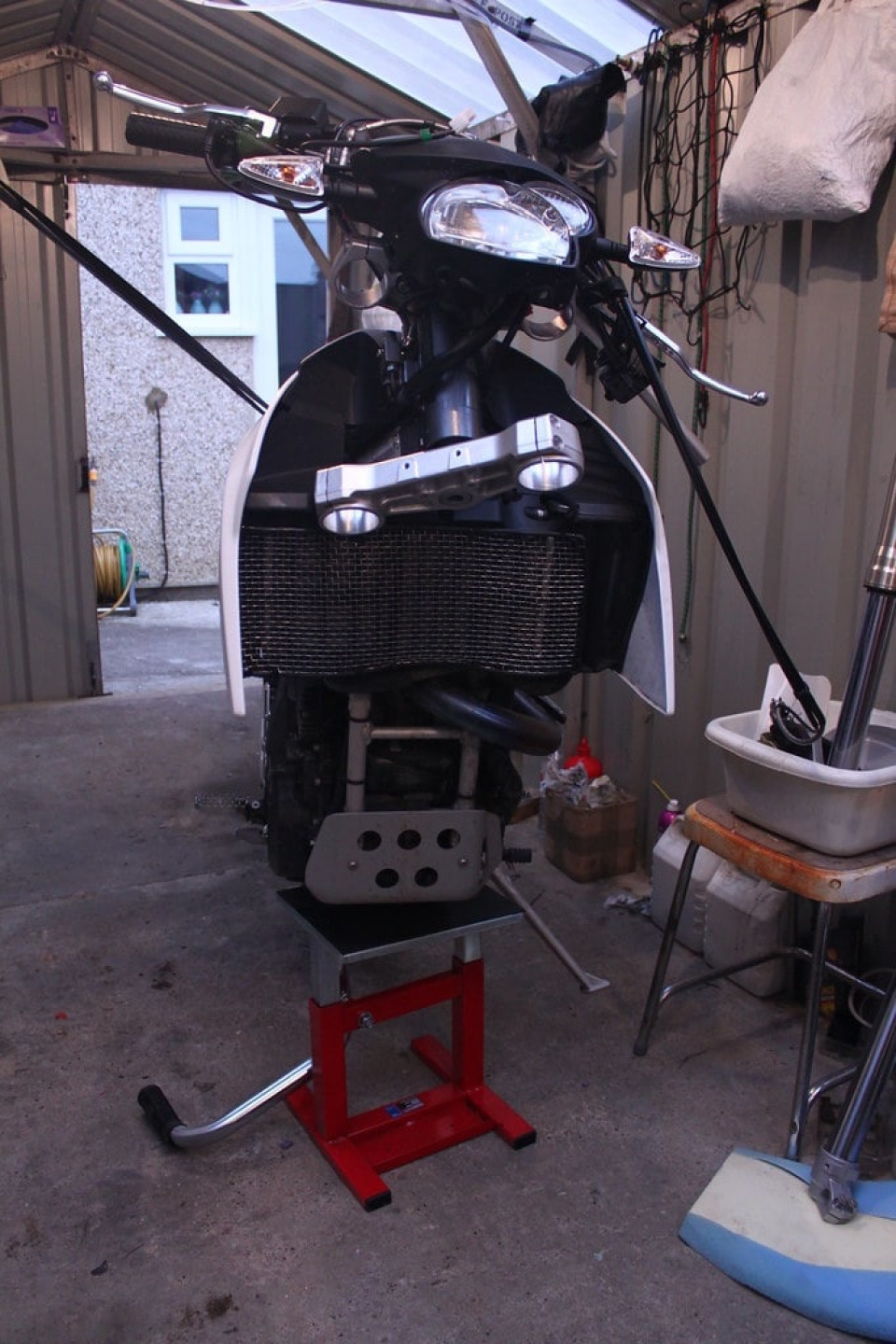 Note where the fork is resting on! Story about the seat will come shortly.
Unfortunately, something happened when the forks were removed and I gouged big scratches in the clamp...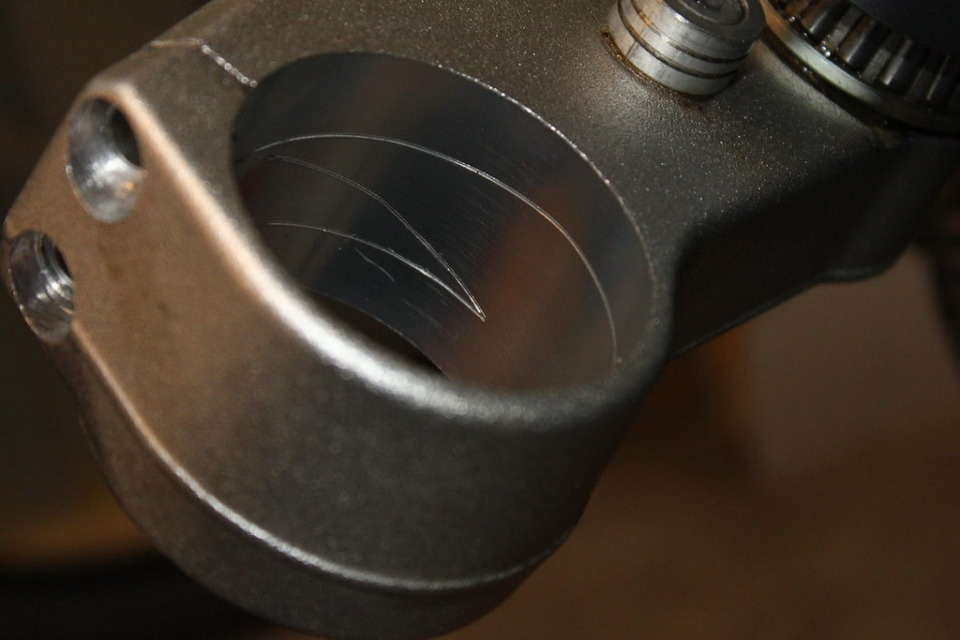 More goodies came in from Germany!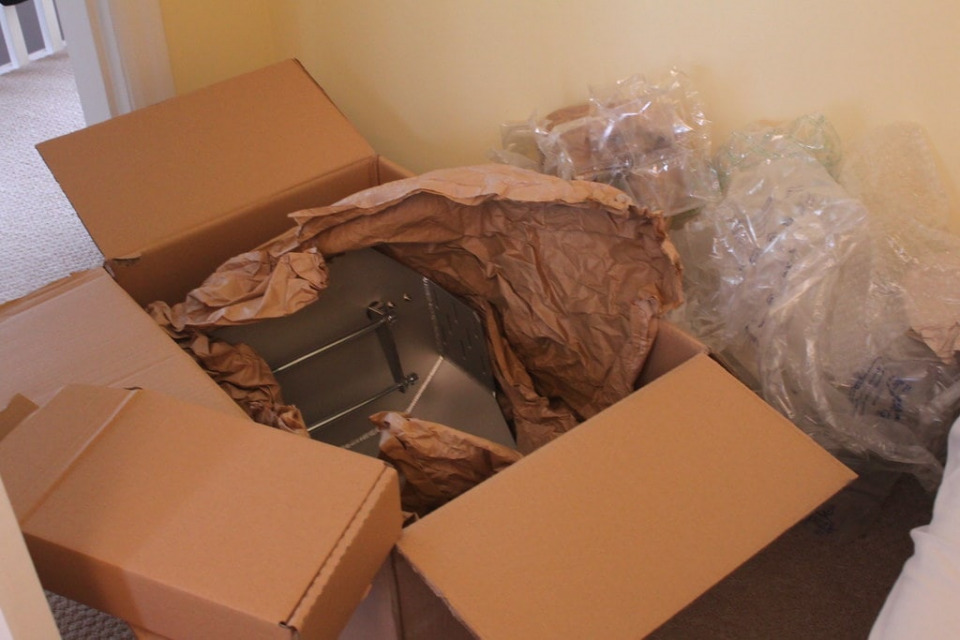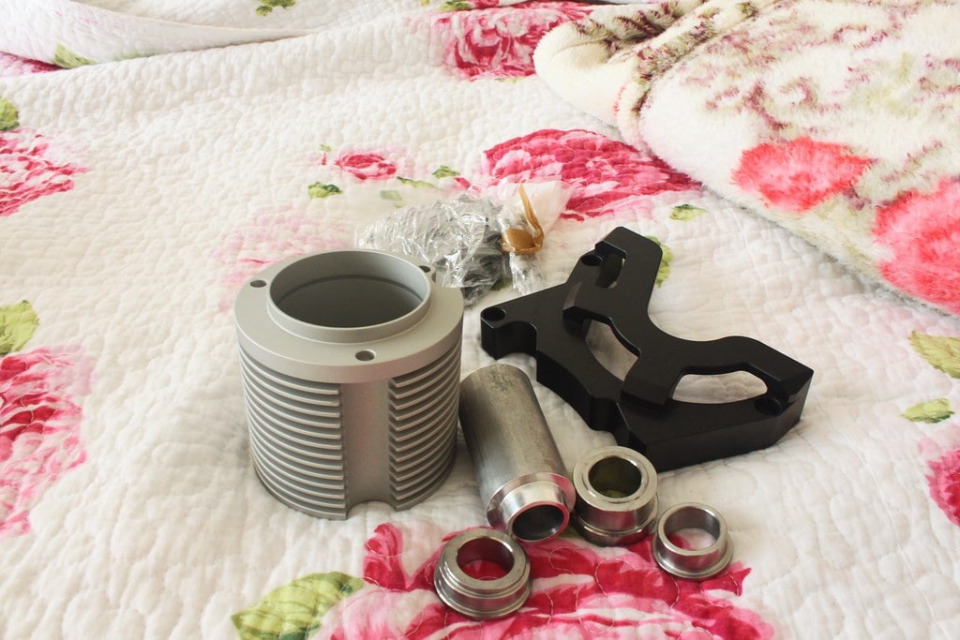 Scheffelmeier's wheel spacers, oil cooler and sprocket guard.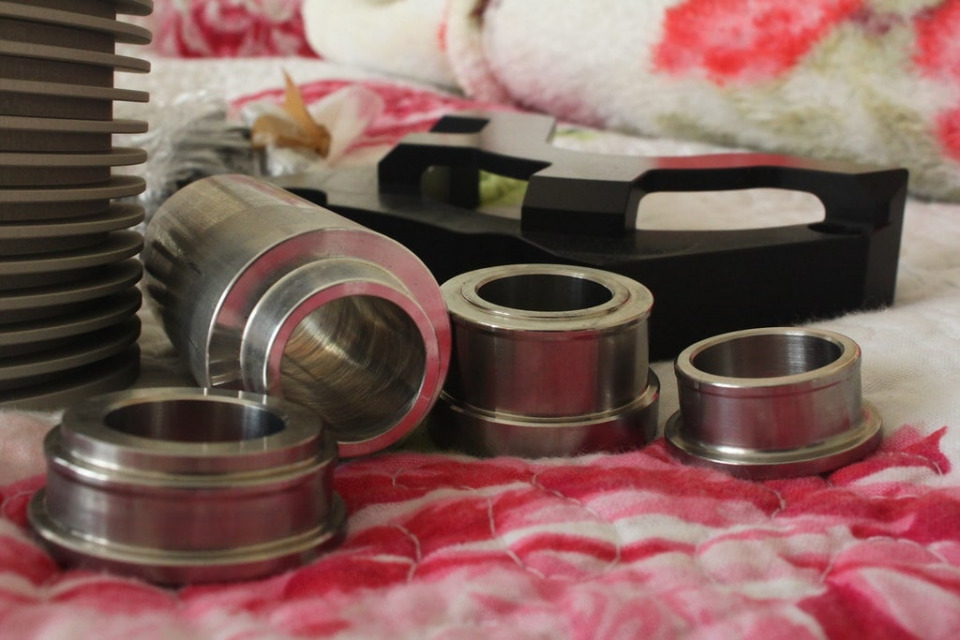 His bashplate, a true work af art!!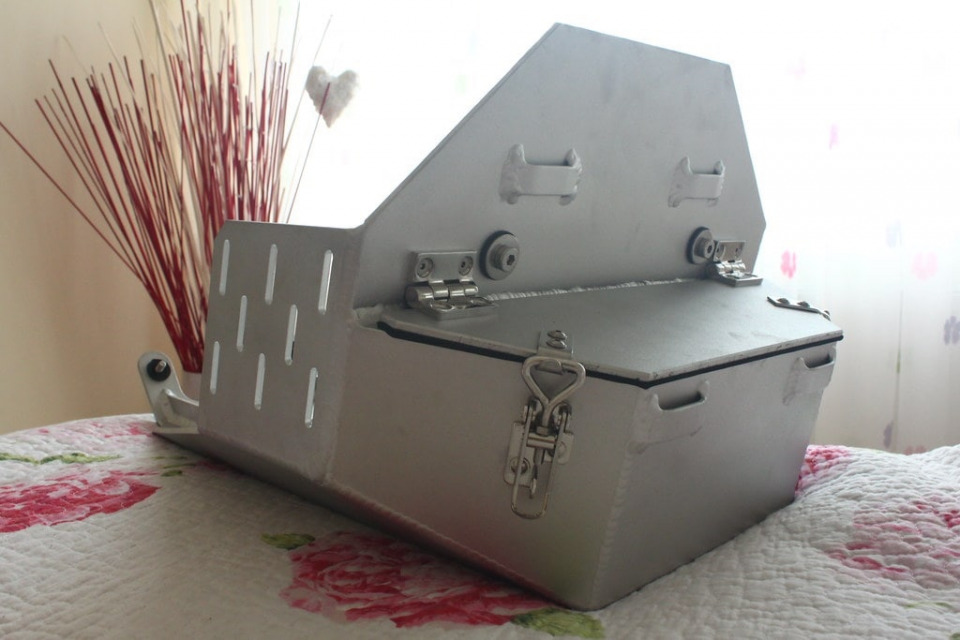 To be continued in the next part ....
0


Follow
2.1K