Getting so close to completion.
After today's festivities, I spent a little time working on the bush pig. Okay, okay... a lot of time, but who's counting. Got the rest of the front end put together.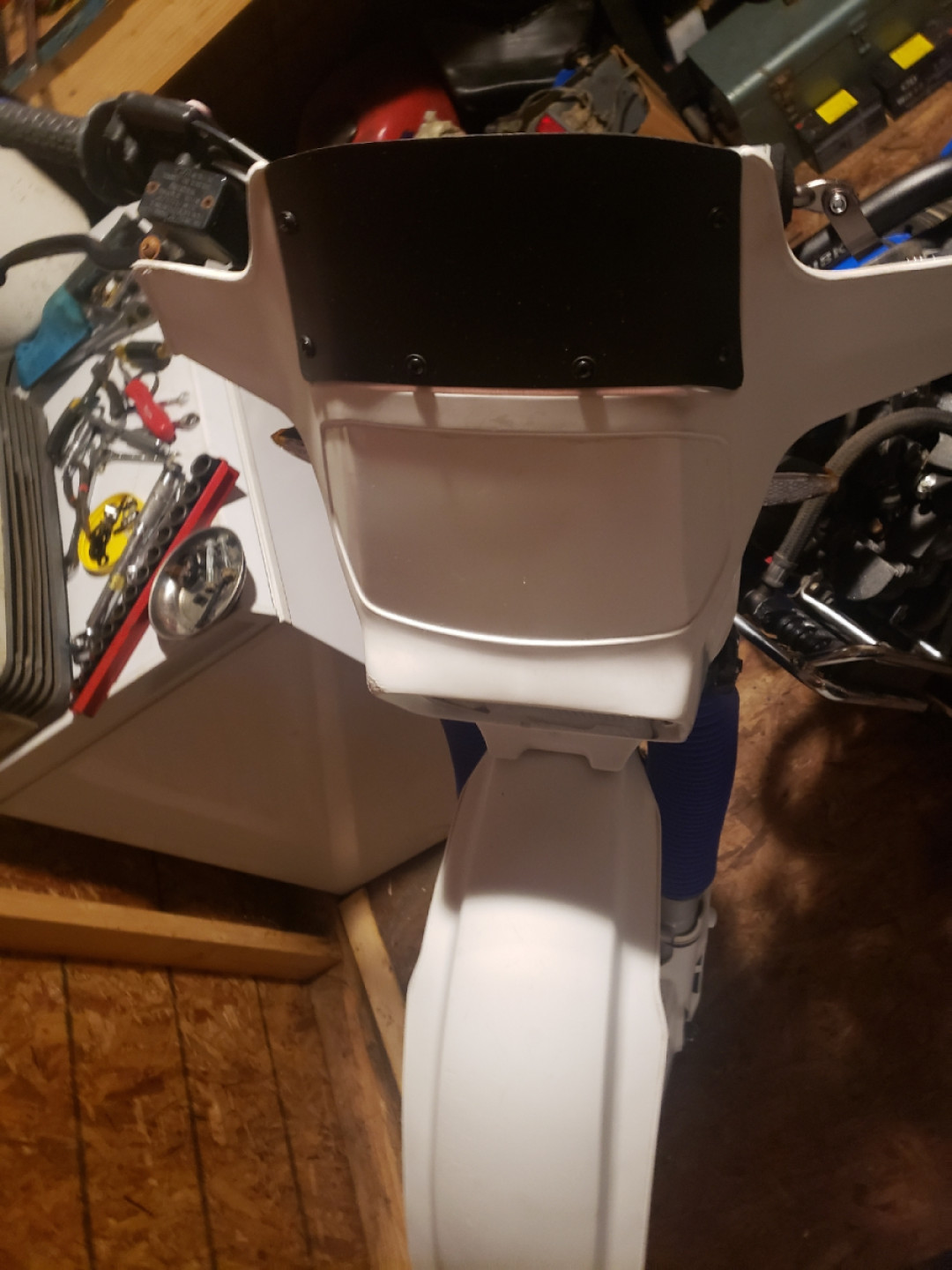 Added a set of new Tusk bars, and completed reassembly of the controls. Thinking about doing something different with that engine run button. The stock one is just ugly as sin.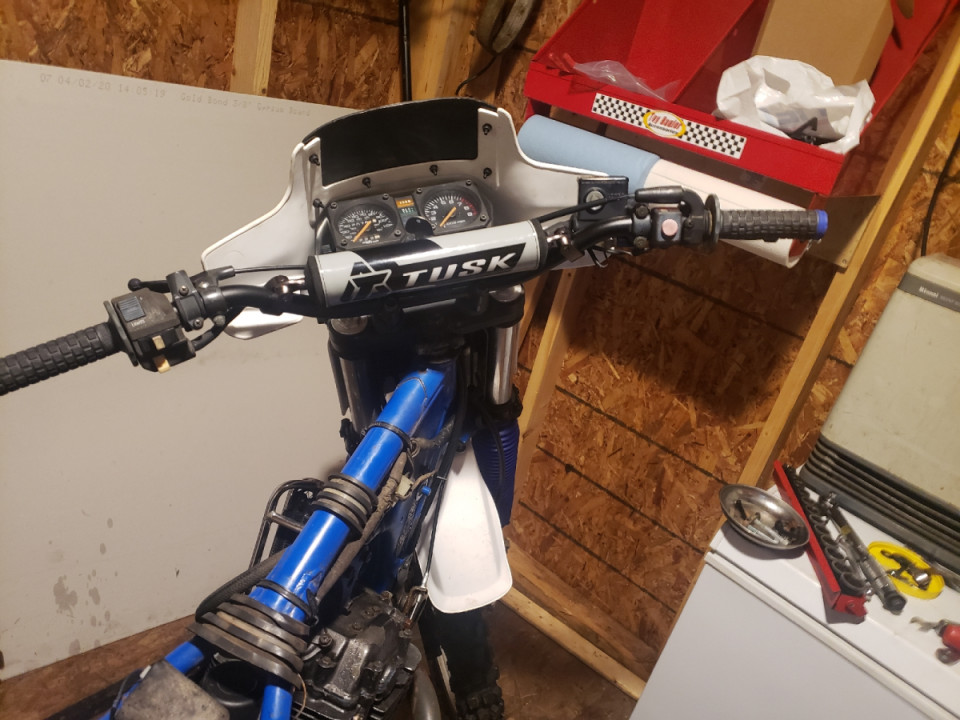 Installed a new set of replica swingarm decals.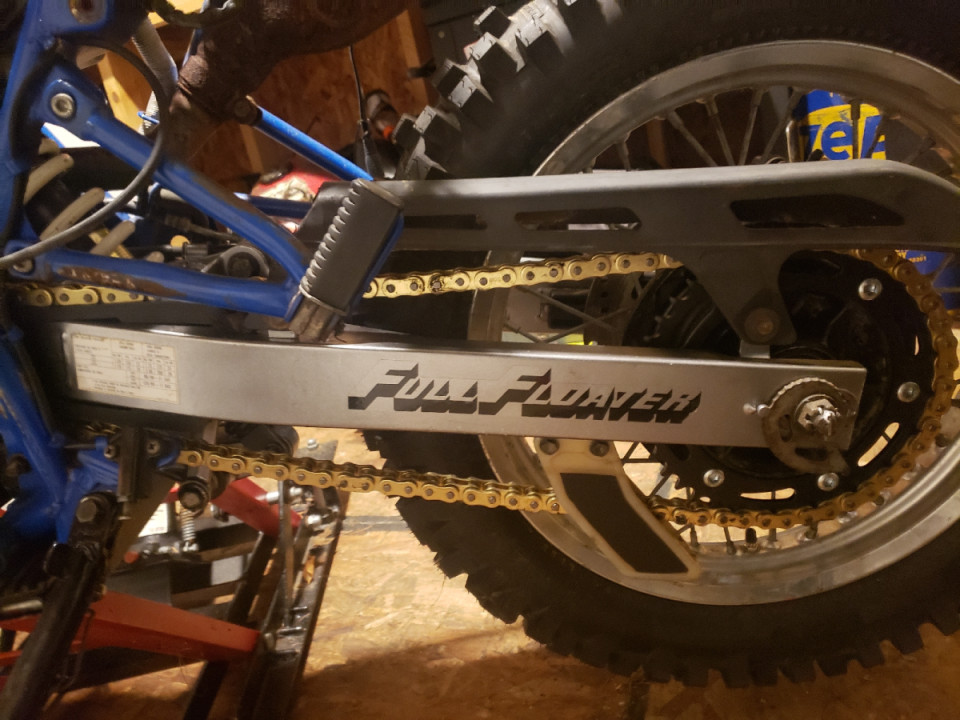 Modified the rear fender bracket. Custom built a fender delete, sense they don't make one for the '91. Ofcourse they may, I just couldn't fine one. Painted the brackets, bolted it all together and reinstalled the rear fender. This is where I really appreciate the Plasma cutter. It makes custom creations along with fit and finish, a breeze. Maybe I make a couple more and see if they sell on Ebay, I'm sure there are a few more of these relics around somewhere.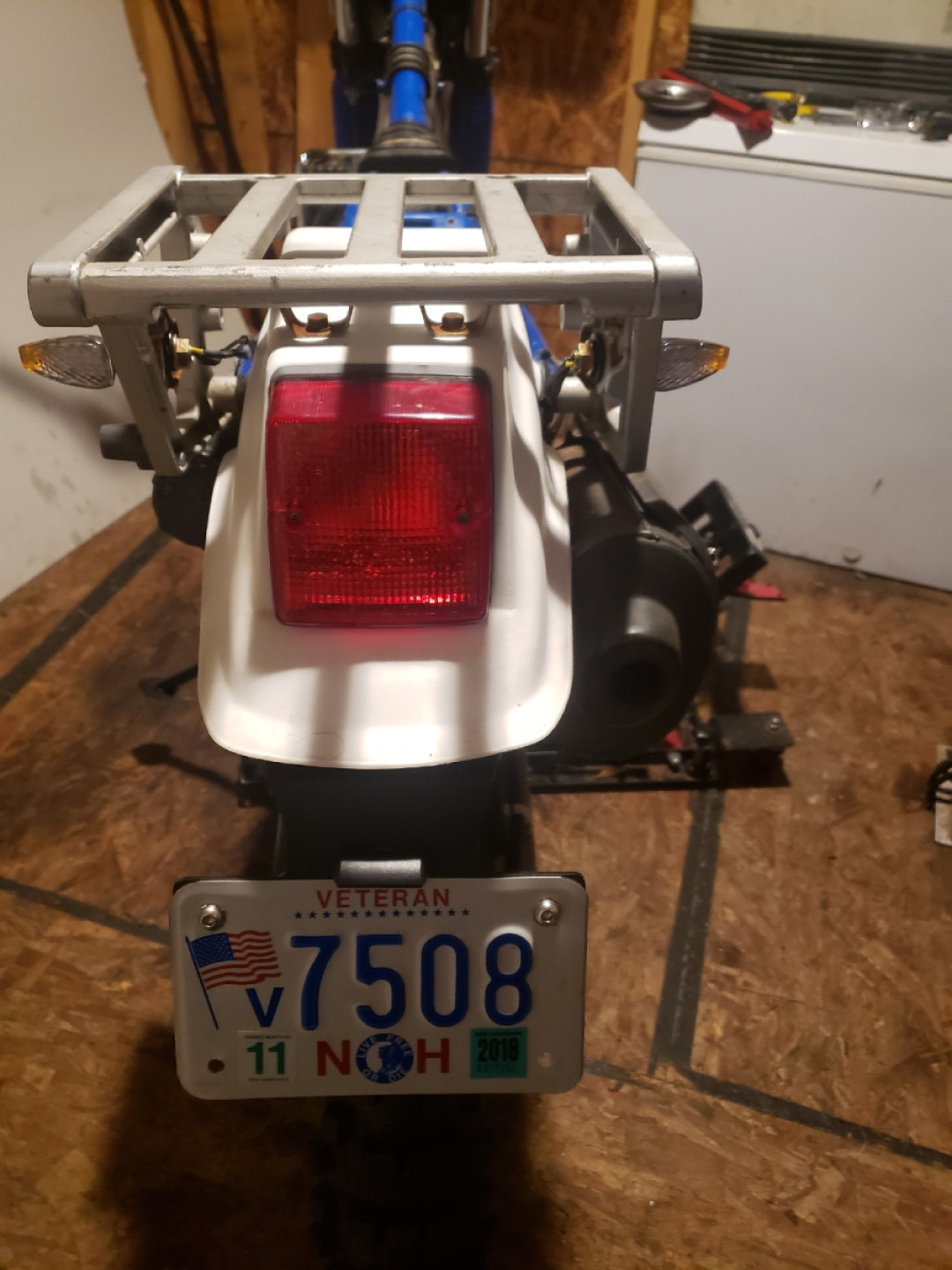 Lastly, I wired in the new front and rear 3" low profile LED directionals and installed a new front brake light switch. I must admit, they look good tucked in to the headlight cover.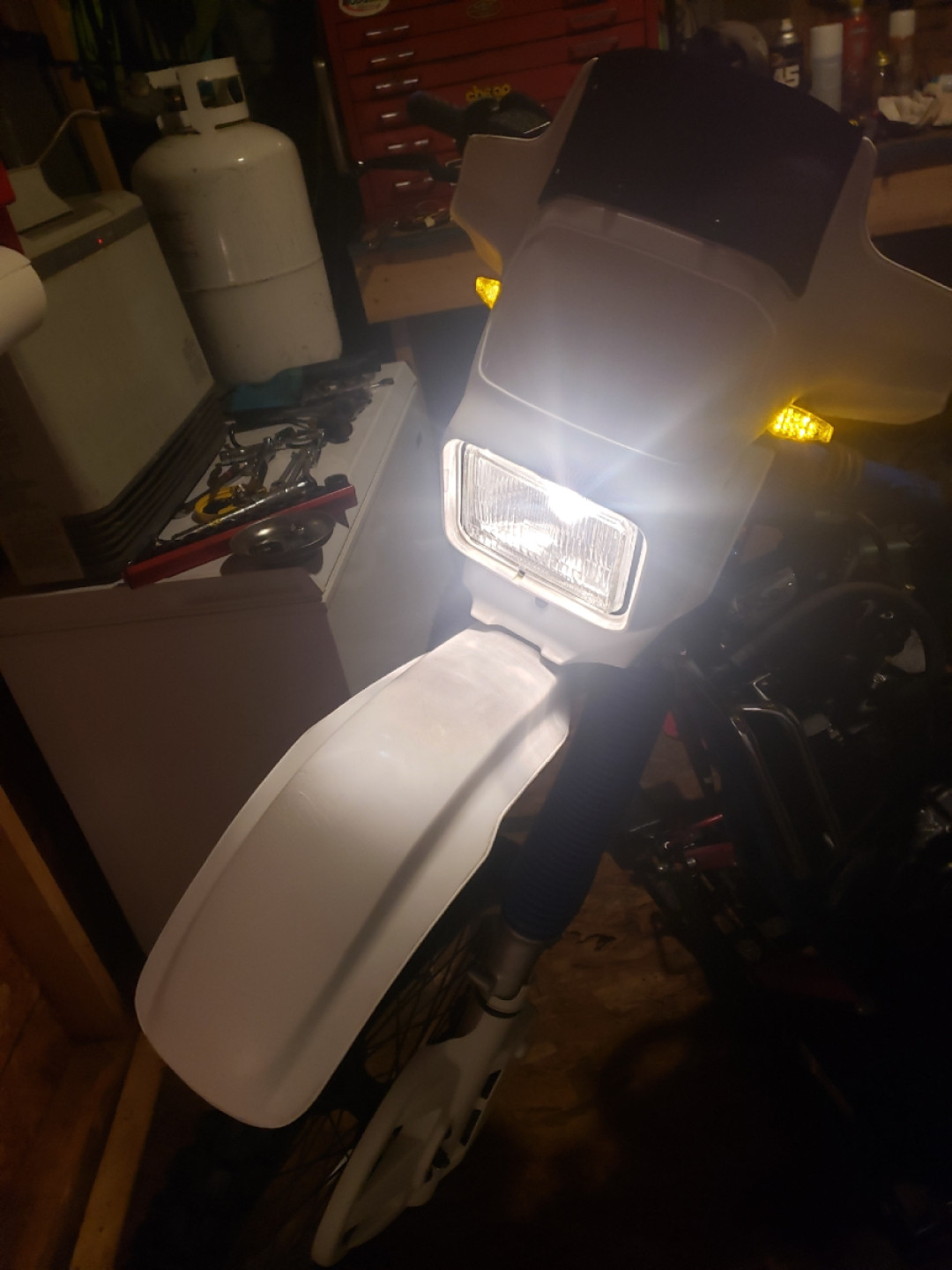 As we near the end of this project, I must say I'm pleased with the way it's turning out. Next on my list is fabrication of a fuel tank bracket, if my 6.6gal tank ever gets here so I can figure that out. Recovering the seat with a new custom cover and deciding what decal kit to put on, I'm kinda liking the '90-'91 Dakar decals. Well that's all for now. Looking forward to getting back at it when the next round of parts and pieces arrive. we'll see ya then. Stay safe and ride often, Merry Christmas everyone!!!
~ Ratchet
3


Follow
674