What is "Superbike"? A motorcycle that differs from the others not only in speed but also in technology, revolutionary innovations that changed the industry and made rivals to change in the market. Here is a top ten of the most-most superbikes that have become that by the will of destiny - according to the version of Pirelli Motorsport.
Back in 1969, we have to mention Honda CB750 – a powerful, stylish and fascinating motorcycle that changed the motorcycle world forever. Honda CB750 has become the first 'super' bike, thanks to a potent four-cylinder 736 cc motor and the first disc brakes on a mass-market motorcycle. It reached a 200 km/h speed and stopped, when the rider needed.
It's been over 50 years and modern superbikes are just a specific concept. They are advanced technologically and powerfully, and are the masterpiece of engineering ideas and cost as prototypes for the Grand Prix. However, some of them are such!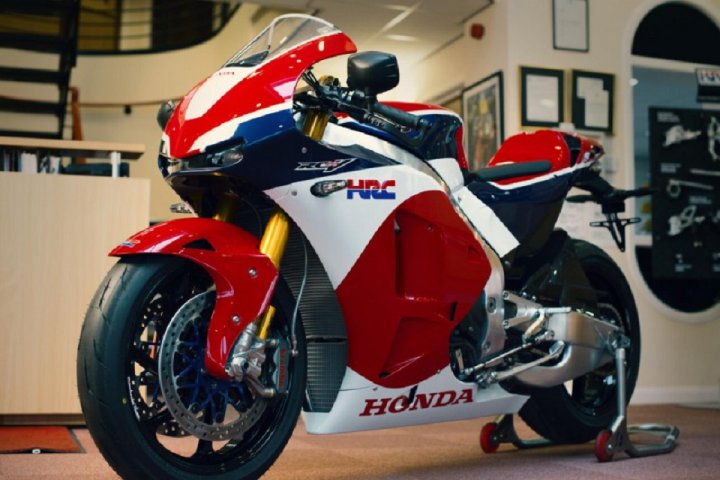 10. HONDA RC213V-S: the most expensive superbike
It's the prototype of a MotoGP bike for the road with turning signals, head- and stoplights, mirrors and the engine, not as powerful as it could be, due to Europe traffic rules. But it's still the same Casey Stoner prototype with a unique 1000 cc 90 ° V4 and bottomless power source. It went on sale in 2015 and everyone, who has $180000, can order it. The only technical difference between this and the full-fat MotoGP bike is that pneumatic valves have been replaced with coil springs, and it has been advanced since 2005. This transformation was made just to reduce the price of a motorcycle from 2 million euros to a modest $ 180,000 price tag. Besides, the motorcycle is equipped with a regular gearbox, and there are no other technical innovations. Just 250 examples of HONDA RC213V-S are available.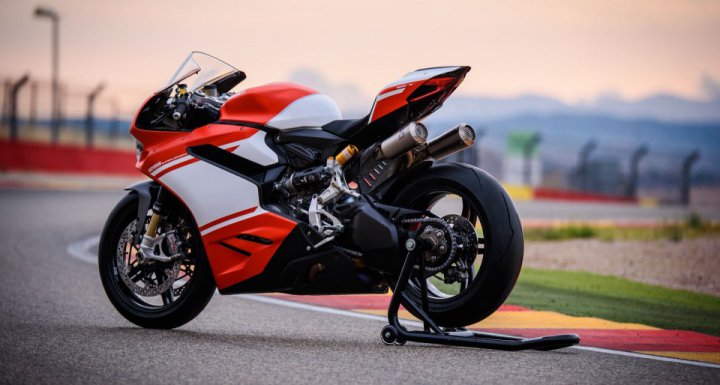 9. DUCATI 1299 SUPERLEGGERA: the most technologically-advanced superbike
For the price of $93000 it will be the best purchase. Hyper sport motorcycle with a full set of electronics, as in the World Superbike, equipped with a carbon-fibre frame, swingarm, subframe and wheels, weighs only 167 kg (156 kg dry), and the 1285cc L-twin Superquadro engine reaches the top speed of 215 hp. That motor is the most powerful road unit Ducati has produced yet. Due to this reason, the plant restricted its access to public roads. Just 500 bikes will be built.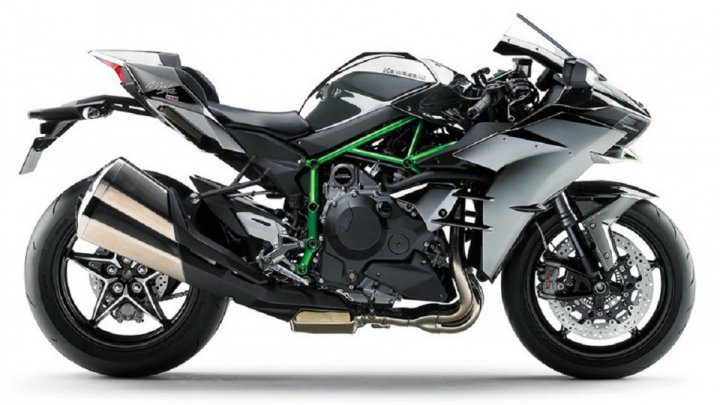 8. Kawasaki Ninja H2: the fastest superbike
It's a 207 bhp road-legal plastic rocket. Powered with a 998 cc engine, it can reach a speed of about 298 km/h. But H2 seems to be very modest in comparison with its track-only brother H2R, which puts out an insane 319 hp on the rear wheel, thanks to its special electronics and advanced turbine.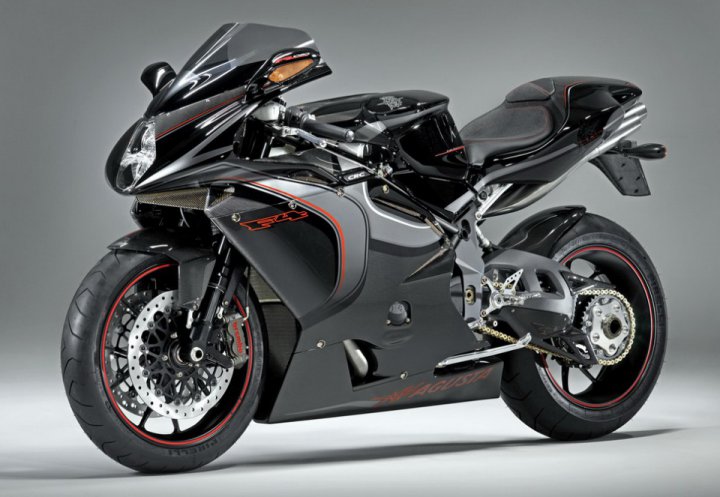 7. MV Agusta F4CC: the most exotic superbike
Of course, it is very subjective. But MV Agusta doesn't produce ordinary motorcycles, and F4CC, definitely, stands out even in the model range of the plant. It's a pure superbike, how it should look like in the opinion of Italian engineers and legislators of motorcycle fashion for € 100,000. How many of these motorcycles will go to the racing track? We don't know. But all of them, in the end, will be in the museum. The powerful engine is limited by MV in its power and speed up to 312 km/h. The 'CC' in its name means "Claudio Castiglioni", the boss of MV; and it's not a funeral prayer, but practically a signature. He said: "I decided to put my name to this bike as I originally dreamed of it for myself, while it was designed."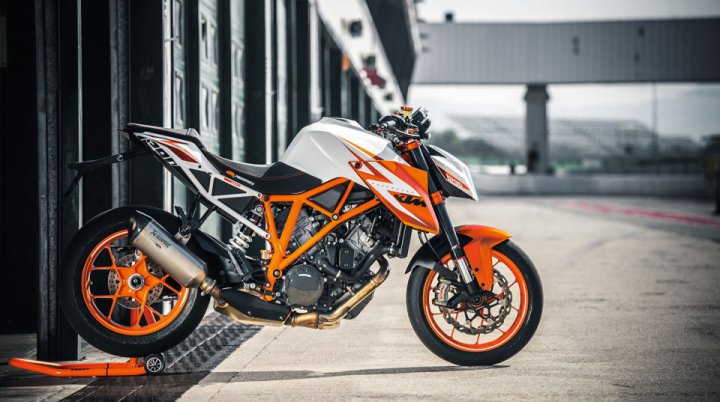 6. KTM 1290 Super Duke R Special Edition: the best naked superbike
This is definitely the evilest naked motorcycle of the road-legal, mass-market bikes ever made. R-version has such a power that it's time to add a couple of extra tires to the motorcycle - in the form of a bonus, and as a real need. Due to its fancy lightweight the Special edition was equipped with titanium Akrapovic exhaust, which saves 1.5kg. Then all plastic details were replaced by carbon elements. In order for the rider to have a full freedom, the bike is equipped with fully-adjustable suspension and brake systems for racing.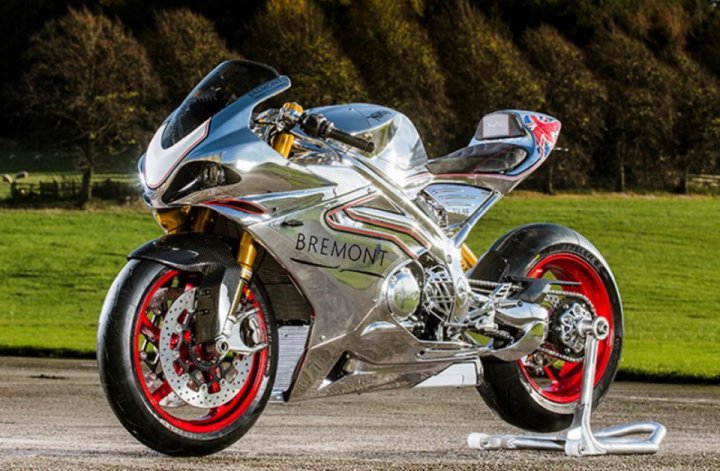 5. Norton V4 SS and RR: the best-looking superbike
This Isle of Man TT race-developed motorcycle with 1200cc V4-powered engine looks amazing, especially in the silver mirror-chrome finish of sides and tank, and the airbrushed by hand Union Jack on the tail unit suggests: "So, Britain, start to rule". This is an excellent example of the British school of design, which easily and naturally would stand next to luxury British car brands such as Aston Martin, Jaguar and McLaren. It's a custom model, and everyone can get it for £44000. Norton V4 SS and RR should commence in mid-2017. Just 200 bikes will be sold, and fans have already bought half of them.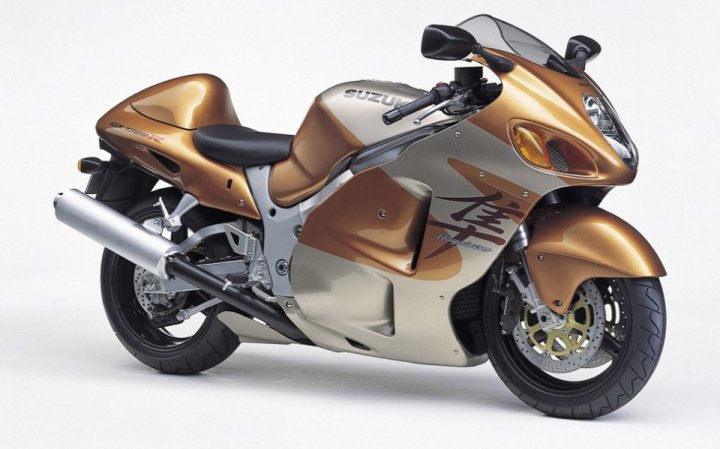 4. Suzuki Hayabusa: the best 'two-up' superbike
Strictly speaking, nobody buys a modern sports bike with a passenger seat, only if it's a Hayabusa. The superbike today is a super sports tool for selfish speed. 10 years ago GSX1300R was the real two-up superbike, created originally for tourist purposes. A top speed of 312 km/h at 164 hp at the rear wheel is more than enough to fly over Europe in a day and land in warm Spain for the period of winter migration.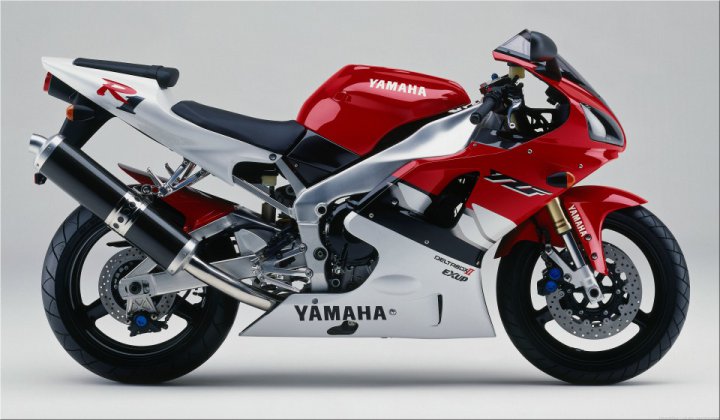 3. Yamaha YZF-R1: the best classic superbike
Nobody can forget the eye-catching job, presented by Yamaha in 1998. Now iconic, this sports bike reliably and for many years won the title of the best mass-market motorcycle for racing and streets in the1000+ class. The super compact engine allowed Yamaha engineers to create the most brisk and, at the same time, powerful racing bike with unrivaled handling. In the 90's and early 2000's there was no equal bike.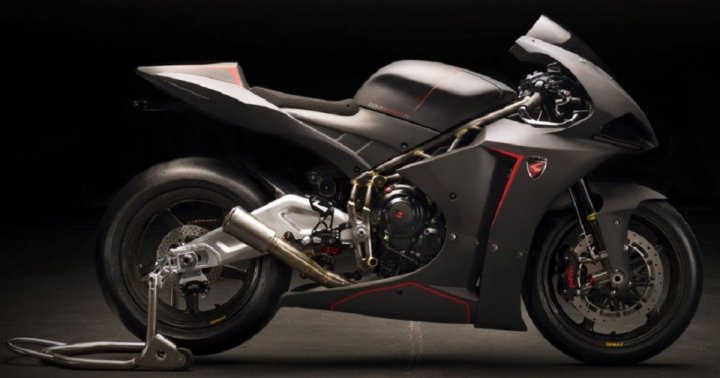 2. Spirit GP Street R: the ideological Exotics
One of the most successful, however, little-known on the market of limited superbike edition, the British Spirit was built by experienced race tuner Tony Scott and his team in Kent. Just four models were produced, and Street R (£69999), probably, is the best expression of a designer's idea. Only 50 examples were made, and what is more important, the bike's been designed for the track but built for the road, as it exceeded other road-legal bikes by its design, so the entire edition was sold out by fans. It's powered by a Triumph 675cc triple motor stroked from 49.6mm to 55mm to 750cc, which puts out 180 hp and weighs 145kg wet.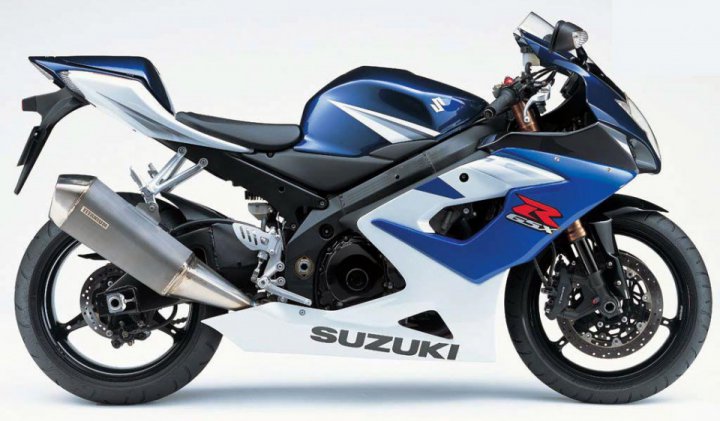 1. Suzuki GSX-R1000 K5/K6: the best motorcycle ever built for people
Suzuki Gixxers have a long and successful history. After appearing of this motorcycle on the roads and in the races, the situation on the market changed greatly: other manufacturers were forced to change production lines to resist Suzuki. The third-generation GSX-R1000 K5/K6 models are considered to be the best example of the superbike concept for the track and streets. If you have around $6500 to spend, it can be yours. The bottomless power of the engine and the sexy appearance attract fans as if the motorcycle is being just built. A 999 cc engine - a legend of the motors with the power of 147.3 hp (on the wheel), accelerates this bike up to 295 km/h, only a little less than Hayabusa. And the piercing and clean sound of the engine at higher speeds is really pleasant for the ear. In 2013, Suzuki produced 1.000.000th GSX-R. This fact just proves the theory: it's the most popular and successful superbike in the world!
Join the community of motorcycles and people
Moto Riders Universe app is the best way to stay informed about what's going on in the moto community — whether it's finding a good news, planning a local event, or sharing safety tips. There are so many ways our moto-buddies can help you, just use this easy way to connect with them.