So here I am bringing you both good and bad news, the good being Ducati is releasing a new 1299, and the bad being that this will be the last panigale and the last Ducati to use the V twin. Some will be happy this means a new start for Ducati using new engines and making new bikes, but for others seeing the panigale grow up throughout the years, seeing it win countless races, will make people sad that they are stopping it. But all that aside let's have a look at the 'Final Edition'.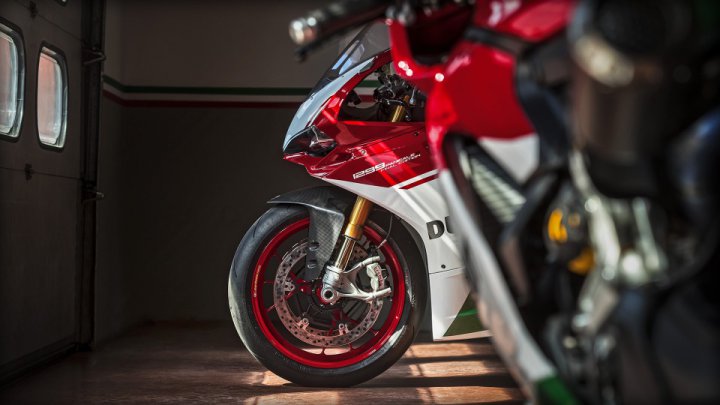 So let's start off with some important specs, the engine is an off shoot from the 1299 Superleggera, which means it's putting out similar numbers 209hp at 11,000 rpm and 104.8 lbft at 9,000 rpm. Also the superquadro in this bike shares the same lightened crankshaft and tungsten balancing pads as the superleggera also not forgetting the lager intake and exhaust valves.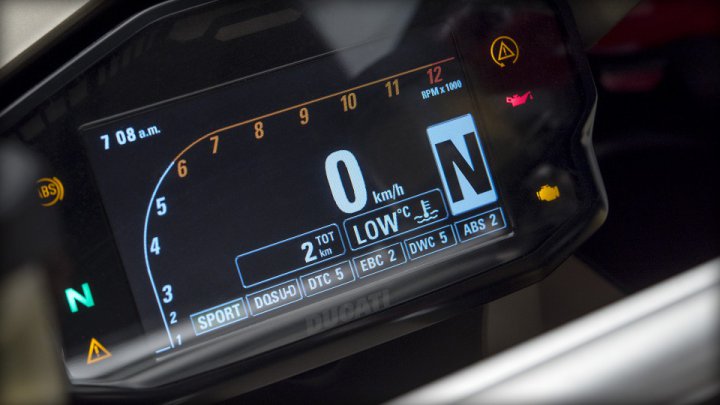 Onto the chassis, it is the same set up as the panigale R. It has the die-cast aluminium monocoque structure. The suspension (as we all know) features a Öhlins set up, to be exact the 43mm NIX 30 USD forks, a TTX36 mono shock and adjustable steering damper. Brakes are too quality as well brembo M50 monobloc calipers that are connected to a three spoke forged alloy wheel with Pirelli diablo supercorsa SP tires. Also as you most likely would have expected this bike comes with an arsenal of electronics and rider aids such as, DWC EVO (wheelie control), EBC (engine braking), DQS (quickshifter and autoblipper) DTC EVO (traction control), DDA (data logger) all managed by the IMU.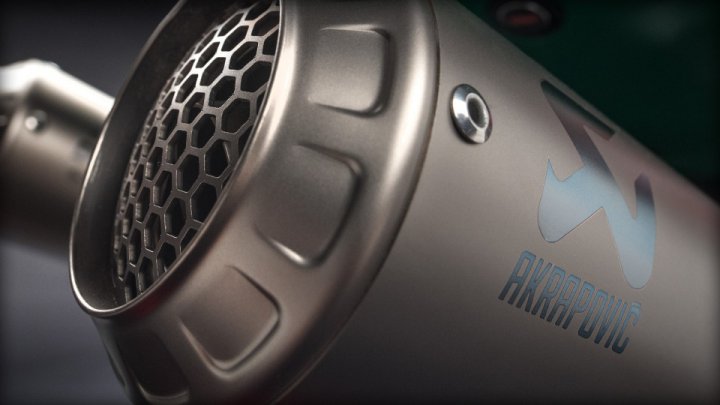 The exhaust is a titanium twin Akraprovic system which resembles the same system as the 2017 1299 superleggera and many WSB race bikes, this all being of course euro4 compliant. The frame is lightweight aluminium version of the panigale R, this means it's the 1199 engined WSB homologation special. Not the full carbon one that is on the superleggera.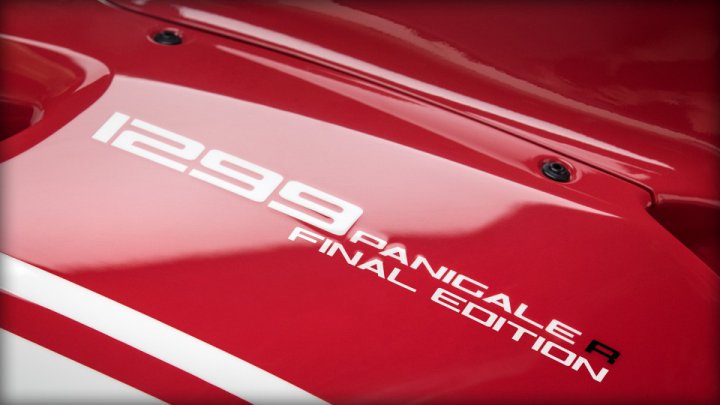 So there it is the final Panigale, and what a beautiful bike it is Ducati have done another brilliant job and I'm sure with this new V4 around the corner will continue to do it. The pricing of this exclusive Ducati will be revealed in the next few weeks.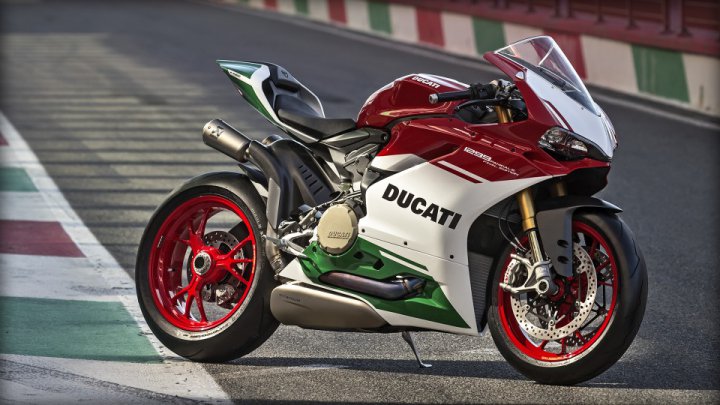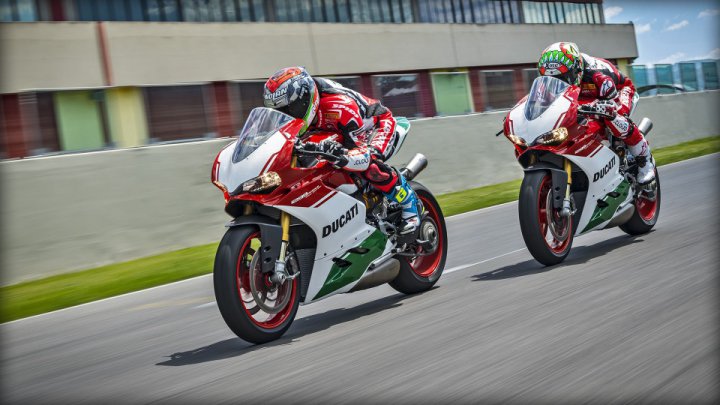 Credit: :Ducati