Both Ducati and Marvel fans can definitely estimate this custom project. We are talking about the Ducati Panigale V4 Iron Man edition - a striking combination of a Ducati's luxury, expensive, unique style and the details, connected with Tony Stark's hero.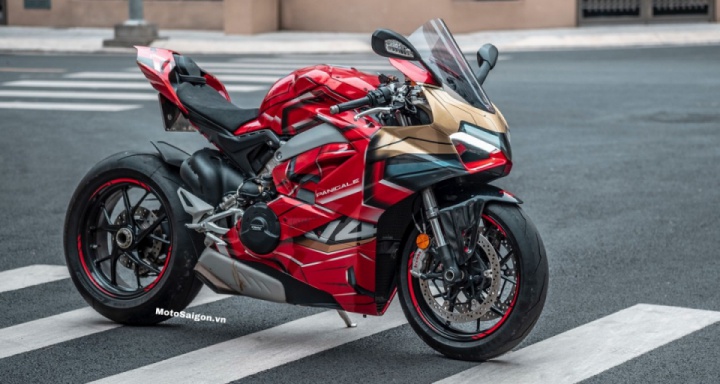 Motosaigon has shared pictures of the Ducati Panigale V4 Iron Man. The customers of the Vietnam workshop redesigned the red motorcycle to be filled with Iron Man motifs and also added the Arc Reator logo (the Iron Man symbol).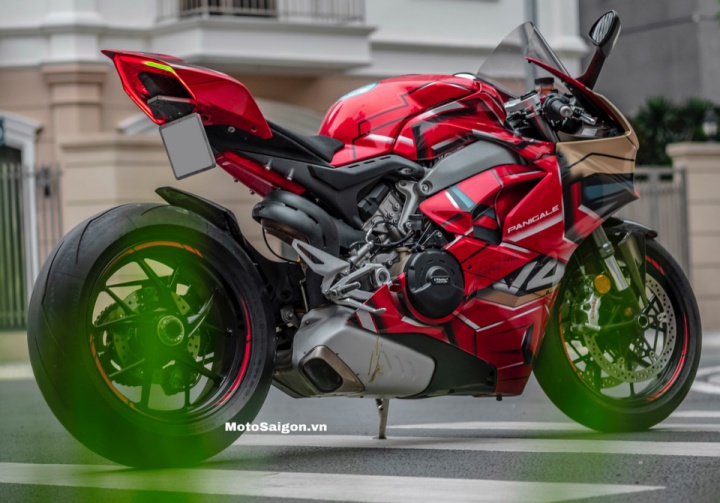 AK Decal is the Vietnam office that produces graphic stickers with the main idea to decorate, not to modify the vehicle. The sticker is the introduction of the Ironman's 85th armor set that appeared in the latest movie, Avengers End Game.
The superbike is equipped with a1103 cc 4-cylinder engine.