23-time TT Race winner John McGuinness has signed to ride for the Norton factory team and will represent the British team at Tourist Trophy 2018. The 45-year-old from Morecambe missed last year's event due to serious injuries sustained in the North West 200. Then he broke the spine, several edges and right lower leg.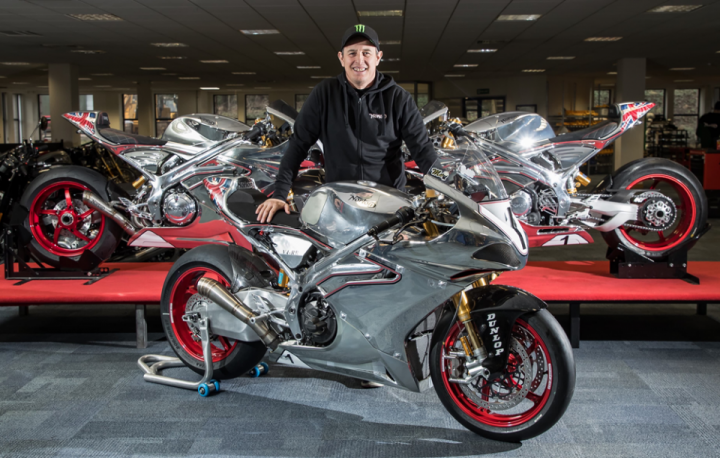 John McGuinness, despite his age, has practically recovered and is going to return to the track. He will be joined in team by Australia's Josh Brookes.
"I didn't want to end my career due to an injury, but the truth is I didn't know whether I would be able to come back," McGuinness said. "Right now, things are going well. I feel much better - I want to perform. At the end of the month I'm going to get the external fixator cage off my leg, after which I'll start training and test the motorcycle.
"I'm definitely ready for a change of manufacturer. I needed an injection of enthusiasm and I've found it with Norton. From the first time I met with Stuart (Garner) the vibe was there and the passion. I watched Steve Hislop win the TT on the Norton in 1992 and it was massive. Everyone remembers that!
It's going to be a big job but I've watched a lot of YouTube videos of the bike in action, I watched the bike out on track last year. Obviously, the bike is very fast and it has potential. And I can tell you there are worse handling bikes out there too, so there's no reason we can't do the business if the stars line up right."