Race organisers announced, that William Dunlop, 32, has died after an incident during the Skerries 100 road race in Ireland.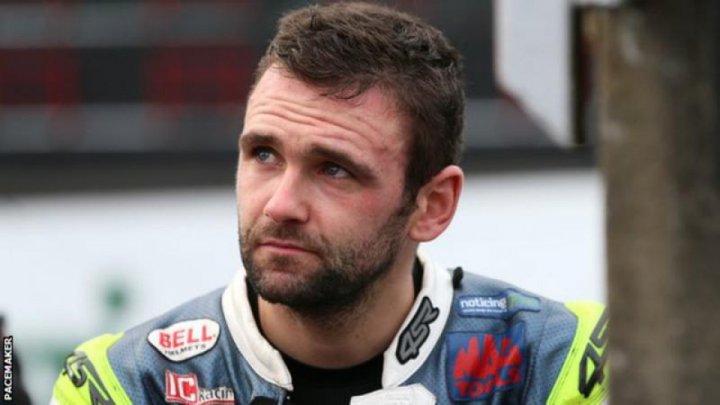 William Dunlop was a winner at the North West 200 and Ulster Grand Prix road races
A regular rider of the Isle of Man TT and North West 200 has succumbed to injuries suffered in an accident earlier in the day. At the time of the crash Dunlop was competing in practice for the County Dublin event. Riding his Temple Gold Club-backed Yamaha R1 he crashed near Sam's Tunnel on his third lap around 17:00 BST
The practice was immediately red flagged, so that medics tried to help the rider, but & he was pronounced dead soon after.
It's also known that his father, Robert, also died in an accident at the North West 200 in 2008, while William's uncle Joey was killed in a crash in Estonia in 2000.
Terrible news for his pregnant partner Janine. The couple was looking for their second child.
Since his debut in 2006 Dunlop secured nine podium finishes at the Isle of Man TT, but his best result was the second place in the 2016 TT Zero. He started racing back in 2000 and claimed 108 victories in Irish National Road Racing, including 15 wins around the Skerries circuit. Four times he won at the North West 200 with the most recent victory in 2014.
The organisers of the Skerries 100 said that they "deeply regretted that William Dunlop has passed away following injuries received in a tragic accident that occurred during practice which took place today, 7 July 2018".
"The Loughshinny Motorcycle Supporters Club extends their heartfelt sympathy to William Dunlop's family and friends. Our thoughts and prayers are with them at this very sad time," the statement continued.