Quietly and imperceptibly, the new V85 TT enduro version was presented at the 2018 Moto Guzzi Open House. The Concept V85 was introduced last year at EICMA 2017, and the production version looks like what was promised by the concept.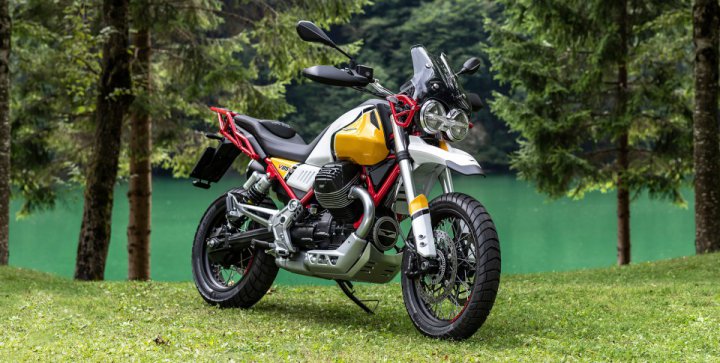 The Italians call this machine as a "Classic Enduro". We can find some discrepancies in understanding the term "enduro", however, everything is clear about the "classic" aspect of the motorcycle. While Triumph puts Tiger tires on Bonneville and prepares the Scrambler 1200 premiere, MG has created an adventure bike for long-distance travel.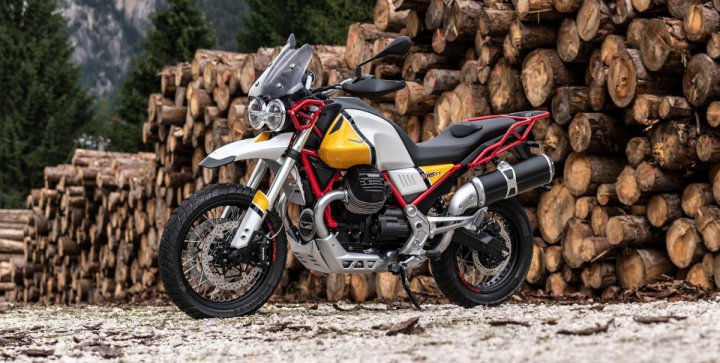 The V85 TT is equipped with a new steel-tube frame with a hung engine, and here we are talking about an air-cooled, 90° V-twin with transverse cylinders. The power output of its engine is 80 hp, which is significantly larger than the V9 model with an engine of the same volume. The fork-shifter, the cardan, a fully digital display, LED lightning… Unfortunately, MG didn't want to describe the detailed technical information. Now we have only beautiful epithets about the potential of the motorcycle, they even had said nothing about the tank volume and the power reserve. But it's not difficult to notice the disadvantages – there are no arcs to protect the cylinders, it's unclear where to attach the side bags/trunks.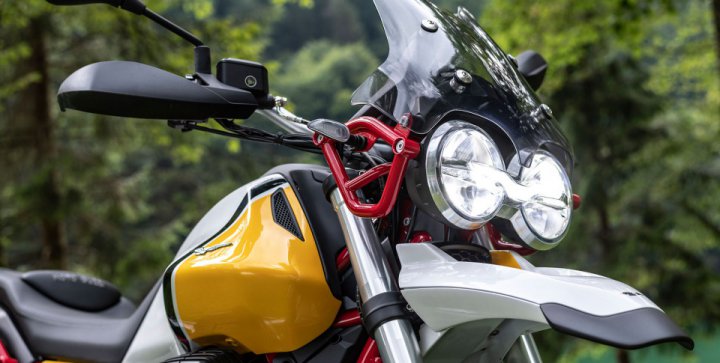 The previous enduro in the MG model line was the Stelvio, which was no longer produced since 2016 due to a mismatch with the Euro 4 standards.