Despite the fact, that this video reminds us a marketing strategy, the Akrapovič exhaust system, made for the Ducati Panigale V4R is like a masterpiece!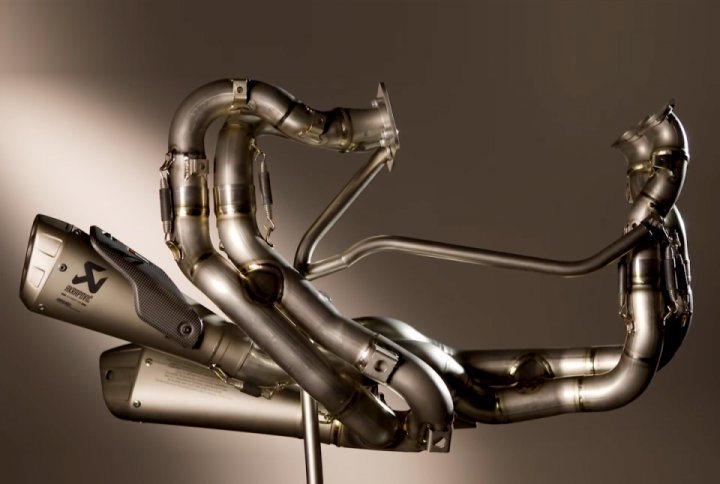 Mixed with a race ECU, the serpentine twists of the Akrapovič pipes make it possible to reach 231hp in contrast with a 217hp result in its stock version.
Ducati Performance exhaust systems made by Akrapovič Exhaust System are the result of a collaboration between the leading experts in the sector. In the Slovenian plants every single section of the assembly is created and subjected to strict quality controls. Once mounted on the bike the exhaust system is moved to the test bench where all its power and sound are unleashed.
This Akrapovič kit was born for the most demanding riders who want maximum performance from their Panigale V4R. It still works on pump gas and comes with a 7,500-mile service intervals and a two-year warranty.
And you must admit, the price around $5,300 is reasonable. Plus these extraordinary pipes require nine hours of install time. If you aren't a talented mechanic, you should take into account the installation fee, which will cost you another $1,000.
Ducati has done a good job of locking down the ECU on the Panigale V4, which makes options from outside of the Ducati Performance catalog less of a turnkey option than they used to be.
But try to install a cheaper variant of the exhaust system from another brand, make all the necessary things (install a piggyback ECU and do a custom dyno tune) and, well, you won't save a great sum of money and won't reach horsepower around 230hp.
If you demand the most from your bike, the only pot you can buy is Akrapovič.