In Aalst, Belgium 12 classic motorcycles of the mid-70s were discovered, and the bikes were absolutely new. Moreover, moto units were in the crates, and they were discovered after the death of the owner of MotoshopPodevyn.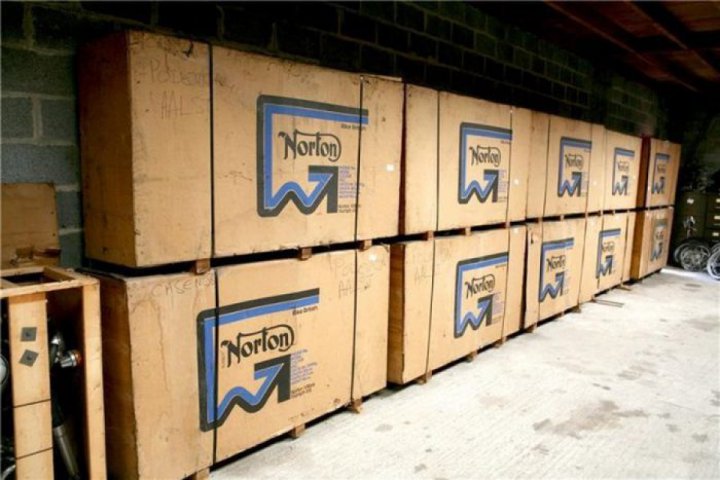 It's the real dream of any collector of classic motorcycles to find such a store.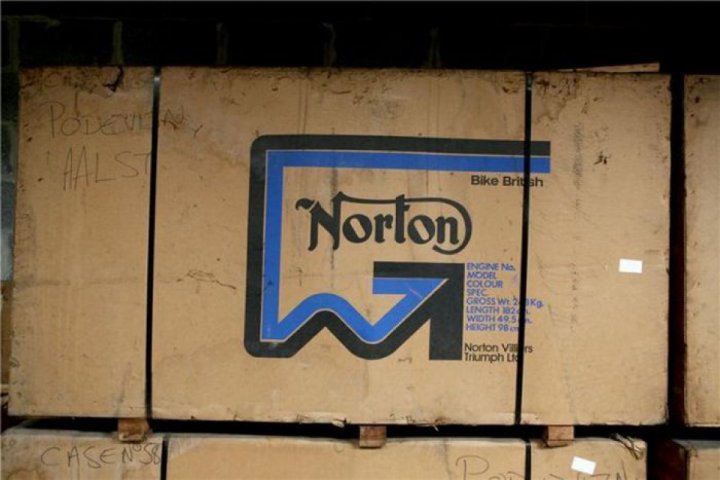 In this package Norton appeared in the 70s
The collection includes11 brand new 1975 electric-start Norton Interstate motorcycles,as well as 1 more recent bike - 1989 Matchless G80, with a Rotax engine.For 1975, the Commando Interstate 850 was equipped perfectly: a powerful 4-stroke engine, disc brakes on both wheels.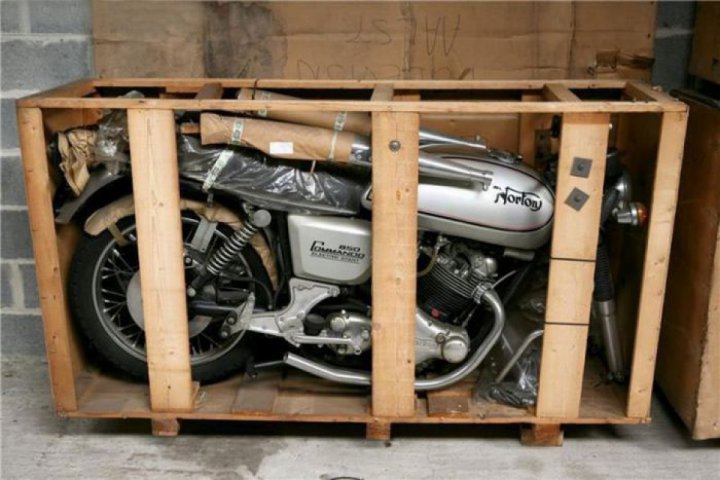 Matchless G80 was equipped with a 500-cc 1-cylinder Rotax engine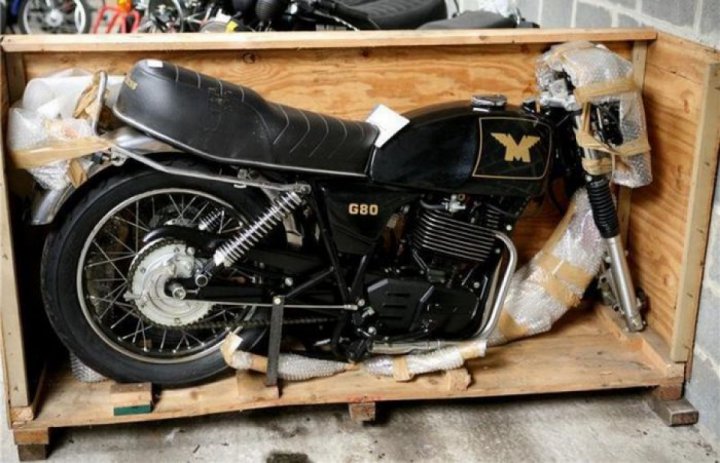 From what we've been able to learn, the owner of MotoshopPodevyn had quite a reputation for collecting bikes and parts, but he also collected quite a reputation for being difficult to deal with, many former customers saying he rarely let go of parts or complete bikes from the huge collection (more than 100 pieces) he amassed over the years.In addition, this collection was not particularly advertised anywhere: very few people knew about it at all. The technique has been preserved excellently: there is no corrosion, and the paint and chrome are as new.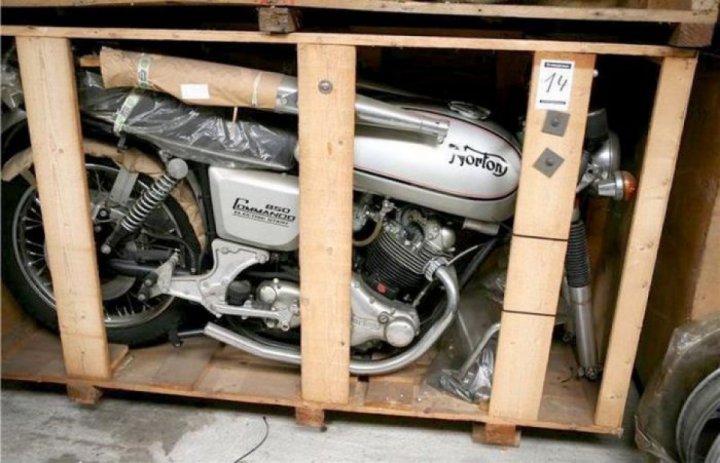 The heirs of the owner did not have a special love for the hobby of their relative, therefore, very soon they decided to auction all the bikes off. 11 brand new 1975 electric-start Norton Commando Interstate 850 motorcycles were sold at a price ranging from $21.000-23.000 for a unit, and the Matchless G80 was sold for a modest $12,000.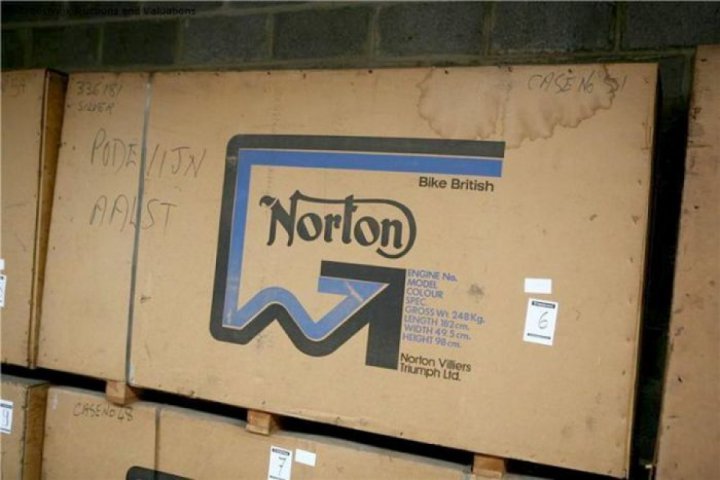 Notably, almost simultaneously with this find, a completely new 1975 Norton Commando Interstate 850 was also discovered on the Americanmoto flea-market, but just one.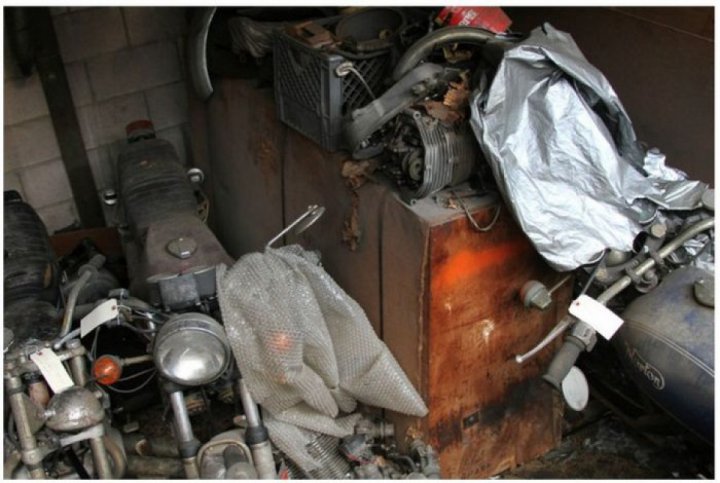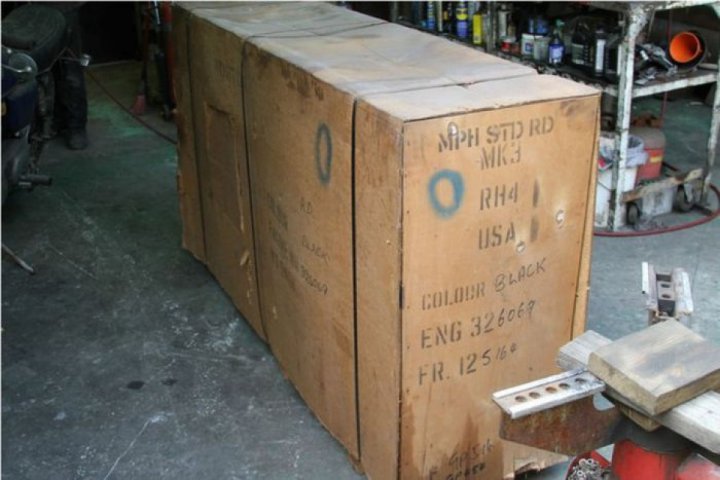 Desired box
The black bike was bought by Sonny Angel, famous in a select company, and all the time it was in the crates of his motorcycle workshop in California. They managed to gain a decent $24.000 for this unit.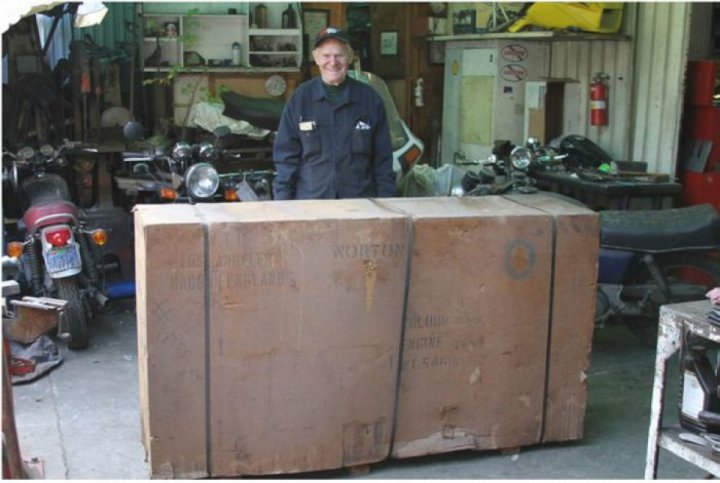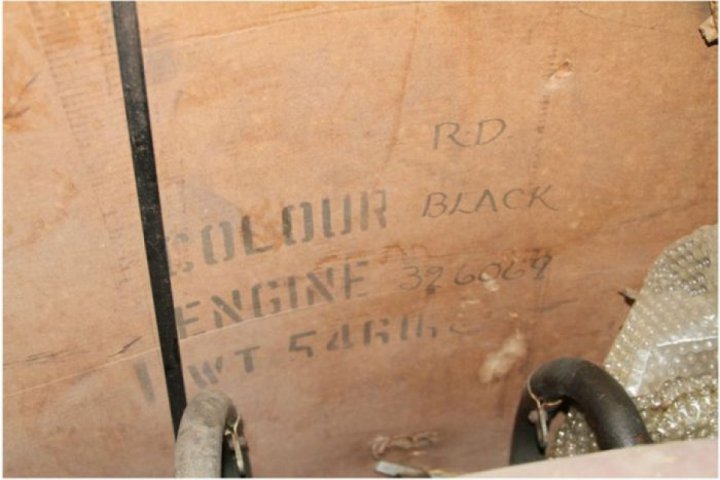 The box shows the color of the bike and engine number
Norton Commando 850 is a classic British motorcycle, which was equipped with a 850cc in-line 2-cylinder 4-stroke engine (air-cooled). This model was produced from 1973 to 1977 and became a cult during its lifetime. So far around the world there is a large army of fans of this beautiful bike with a timeless design.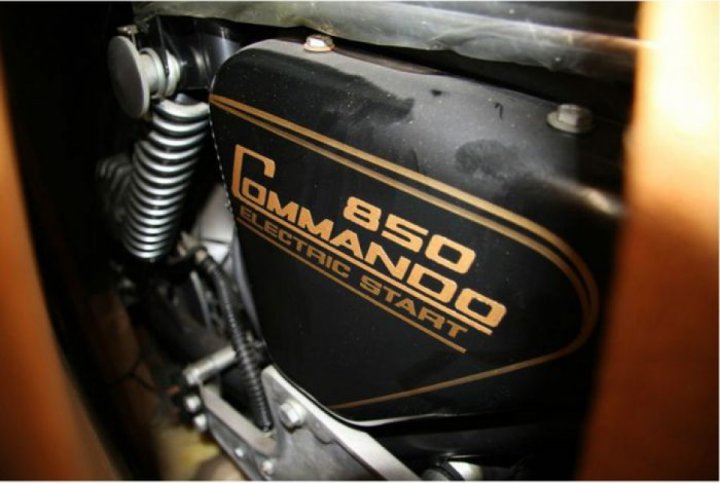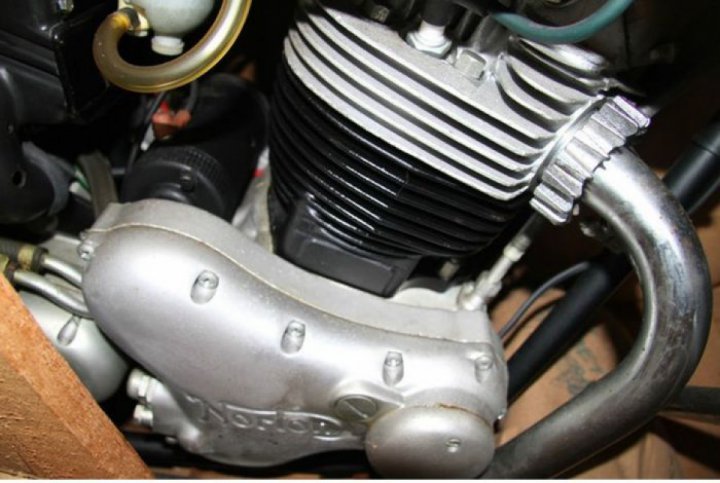 British motor industry is famous for its parallel 2-cylinder engines
In 1975, the model was slightly updated: an electric starter and rear disc brake were added, plus they also optimized the design of the cylinder heads.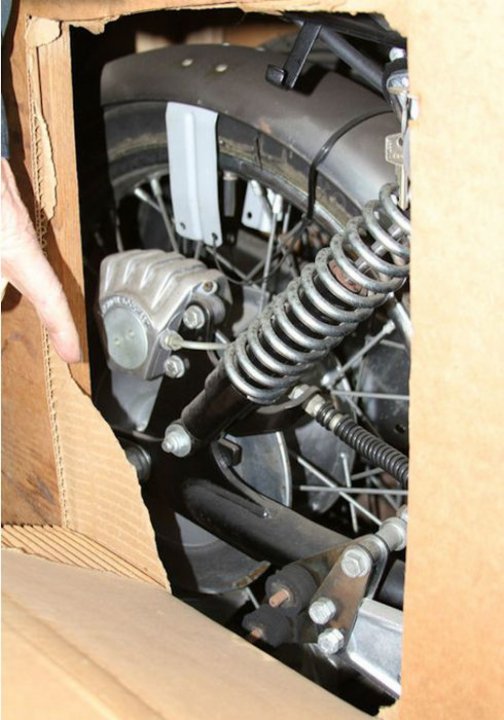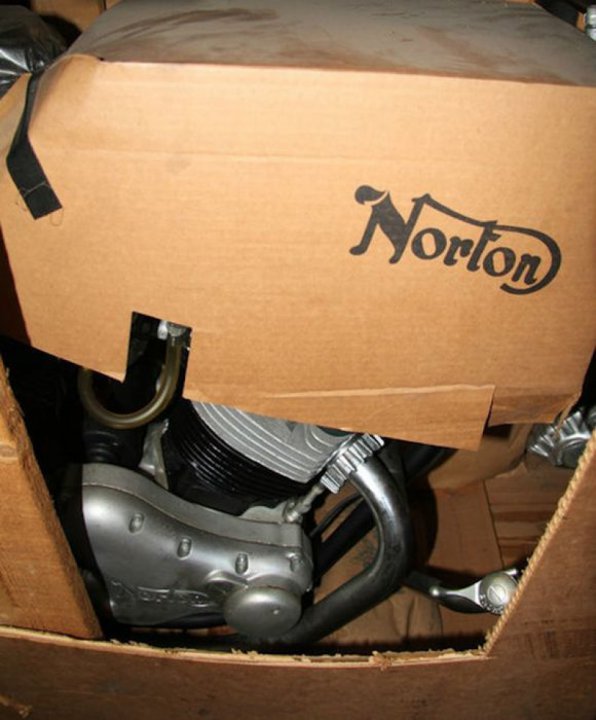 Beautiful motorcycle and beautiful logo
The power of the parallel 2-cylinder engine was 52 hp. A motorcycle with a weight of 233 kg reached a maximum speed of 185 km / h, moreover, the "Briton" passed ¼ of a mile in 14.4 seconds. In the mid-70s, it was one of the most advanced production machines on the market.