Oregon lawmakers are considering becoming the second state to allow lane-splitting, which lets motorcyclists go between lanes of traffic during congested stretches of highway.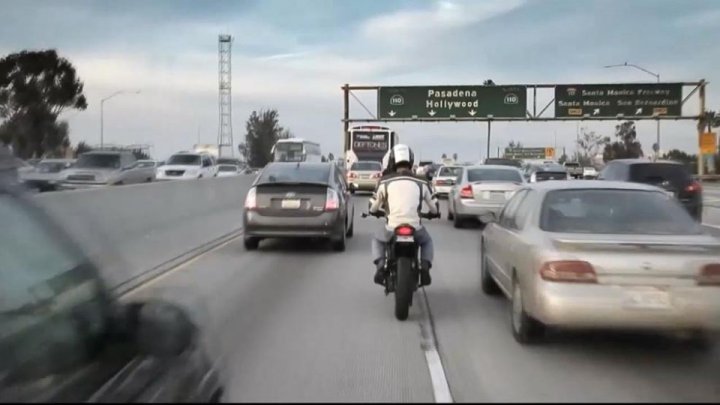 "Some people think we're crazy, but we want to get home just like everybody else," said Patrick Leyshock, with the group Lane Share Oregon.
House Bill 2314 would allow limited lane splitting. It would only be permitted on roads with a speed limit higher than 50 mph. Motorcyclists would only be allowed to do it when traffic is going slower than 10 mph, and riders would only be permitted to go 10 mph than the flow of traffic.
"This is not the California model where motorcyclists are going to be zinging by you at 80 mph," Leyshock said.
A study from the University of California, Berkeley compiled statistics for the state's highway patrol. It found lane-splitting reduced the number of serious crashes to motorcyclists.
"It's counter intuitive if you're not a rider, but again, the data bears it out," Leyshock said. "Motorcyclists are not the silver bullet to solving Oregon's congestion problem. But lane sharing allows them to play a unique part in alleviating congestion."
The study found lane-splitting was safest when motorcyclists were not going much faster than cars on the road. Sixty-nine percent of motorcyclists went 15 mph faster than the flow of a traffic, and nearly one out of every seven motorcyclists went 25 mph faster.
A similar version of this bill failed to move through the legislature in 2015.
Credit:katu
Join the community of motorcycles and people
Moto Riders Universe app is the best way to stay informed about what's going on in the moto community — whether it's finding a good news, planning a local event, or sharing safety tips. There are so many ways our moto-buddies can help you, just use this easy way to connect with them.