The Federation has confirmed that the appeal will be considered by the MotoGP Court of Appeal. A decision will be announced prior to the next round of the series in Argentina at the end of March.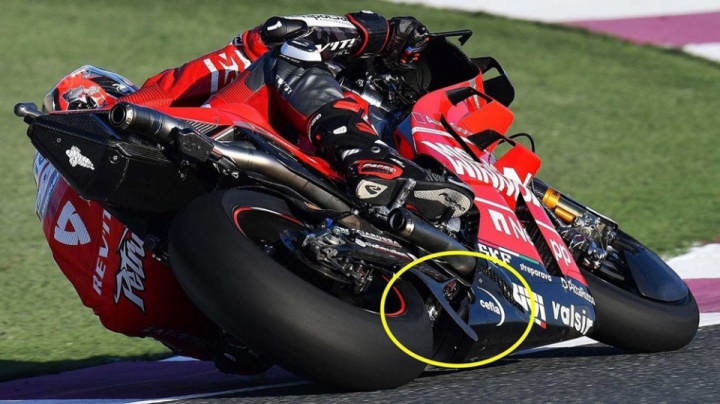 Following the 2019 MotoGP Race of the Visit Qatar Grand Prix, four MotoGP participating manufacturers (Aprilia, KTM, Honda, Suzuki) immediately protested and challenged the legality of using aerodynamic devices on the rear swingarm of Ducati motorcycles.
Davide Brivio tried to explain to journalists the reason for the protest. According to many, the device was installed to obtain aerodynamic benefits,which is prohibited by current rules. During the race, the device was installed on Ducati motorcycles driven by Andrea Dovizioso (the winner), Danilo Petrucci (the 6th place) and Jack Miller (dropped out the race).
The MotoGP Stewards rejected their protests. So the teams then referred the case to the MotoGP Court of Appeal.The MotoGP Court of Appeal is made up of three judges belonging to the FIM International Commission of Judges. The names are not reported. All manufacturers participating in this scandal will be present at the hearing.
What does it mean? The results of the 2019 Qatar Grand Prix are questionable and can be changed by the decision of the Court of Appeal!
Paolo Ciabatti, sports director of Ducati, confirmed, that the device is in place to cool the rear tire, but not to get aerodynamic benefits.Probably, the trial is necessary to fully clarify the rules and better understand the limits of what is permitted.