In 1968 World Champion Bengt Åbergper formed on the Husqvarna motorcycle in Santa Cruzas part of the 1968 Inter-Am series, when it was seen by accomplished motorcycle racer and actor Steve McQueen. He was impressed with the new Swedish two-stroke. Steve did not think for a long time and bought it from Bengt on the spot. That was just the beginning of beautiful relationships between a famous racer and Husqvarna motorcycles.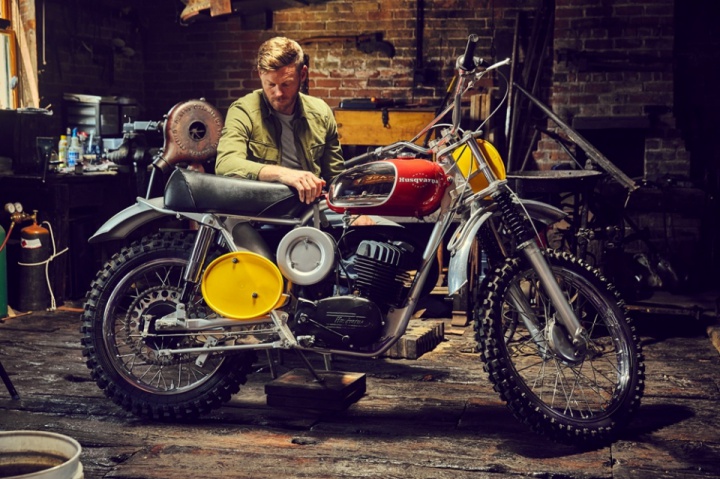 Before 1966 Husqvarna was better known for their 250cc two-strokes, as larger engines were difficult to build due to their propensity for overheating.The first of the larger two-stroke Huskies was especially a modified version of the 250 with an increased bore and a longer stroke necessitating a new barrel, piston. In fact, it was a new engine. The model was called the Husqvarna Viking 360.Most of the troubles with the engine were largely solved. In addition, the Swedish engineers decided to use a new fully welded frame - in place of the bolt-together frame that had been used previously. A new bright red and chrome paint scheme was added.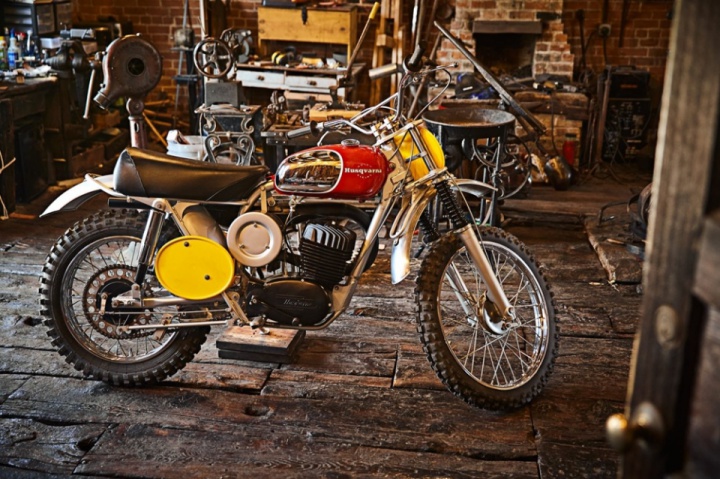 Swedish rider Bengt Åberg performed on the newly upgraded Viking 360 and won competitions in the United States and in Europe.
The Åberg-McQueen Husqvarna Viking 360, VIN #MF-1987, has survived original to the current day.It belongs to the owner of Blacksmith Garage based in Eden, Utah. In 2014, the motorcycle was restored to its original condition.