Maybe, we'll see soon a Niken's competitor.
Reverse trikes have been a thing for a while, but Yamaha's Niken, presented in 2017, became a unique vehicle, that leans while keeping both front wheels planted on the pavement.For sure, it is interesting and actually a very good motorcycle, plus it opens a new option on the market. Yamaha is undoubtedly the first manufacturer to build a performance machine out of the platform concept, despite Piaggio's attempts to refine the concept for the 21st century.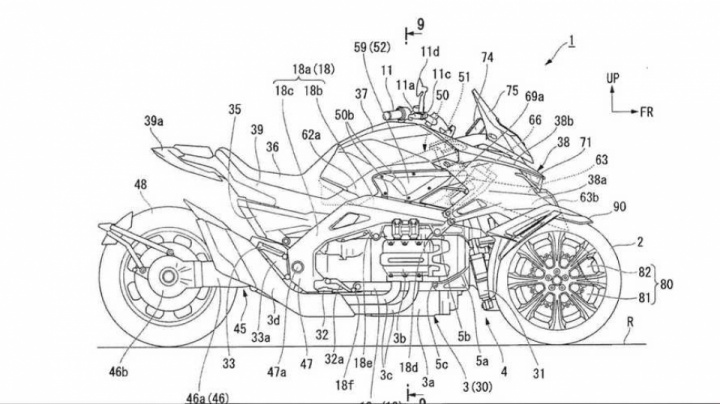 And now it looks like Honda is working on a very similar bike. At least, that's what the company's patent application would suggest. And it is not surprising, as when something innovative and particularly new appears on the market, other manufacturers start getting a little competitive.
The spotted images of application hinted that a new bike could have the Gold Wing engine. The patent also seemed to confirm that Honda really is serious about the leaning aspect of the reverse trike, as Honda says that "The vehicle body can horizontally swing (can roll) in a state where the right and left front wheels 2 are both touching the ground."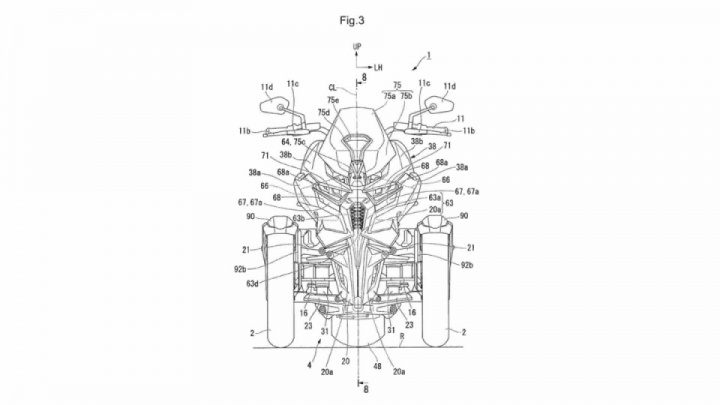 Honda uses a flat-6 engine in the Gold Wing, which makes 125 hp, and it is more than the Niken's 113 hp.However, the patent describes a four-cylinder layout presented in the design.Honda even mentions the possibility of a two-cylinder engine. It sounds like the company is keeping its options open, though. But the GL1800 engine would undoubtedly make the machine the most powerful leaning reverse trike on the market, as it would have almost 1000cc's over the Niken's 847cc triple.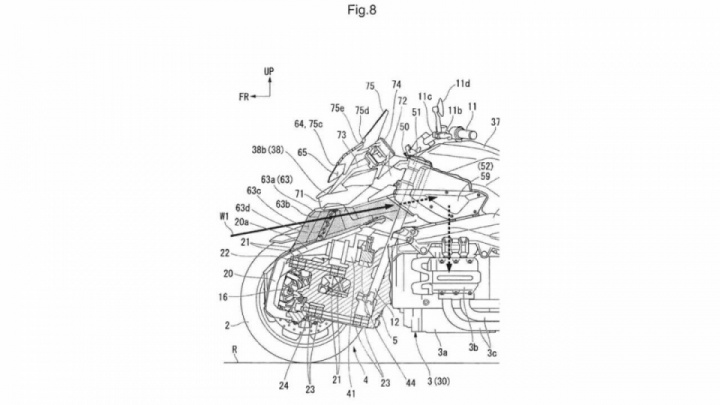 So it will be interesting to see Honda's choice, if the company decides to produce the reverse trike at all.